A LOT TO BLOG ABOUT / SPRING INTO EASTER
Posted on
PARTRIDGE AUCTION UPDATE
Below are some pieces which caught my eye and fit in beautifully at this time of year: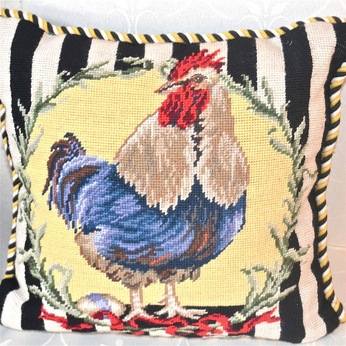 This brand new hand made needlepoint cushion will set the scene for a festive Easter athmosphere.
Current bid: CHF 40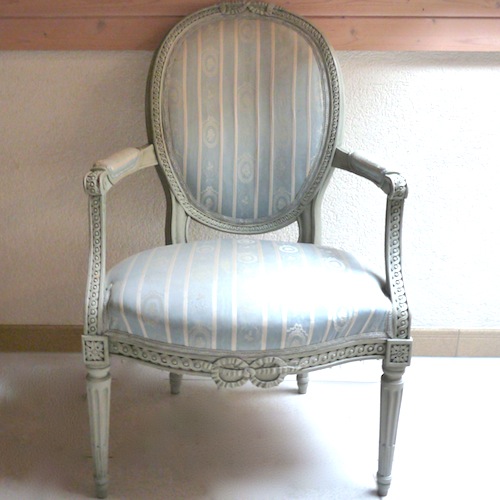 Add a bright element to your living space with this classy 19th Century Antique Louis XVI style armchair.
Current bid: CHF 485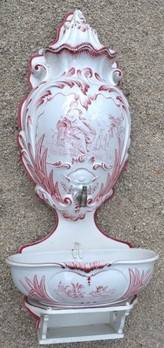 A lovely way to transform a dull looking wall. The Déposé Terre de Fer Water Font is 86cm high.
Current bid: CHF 220
To see what other products are up for auction please take a look at www.partridgeauctions.com
A NEW ADDITION TO THE TEAM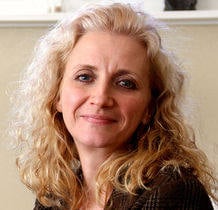 I am very pleased to introduce Liz Forest of EMF Management Services. The work and projects Liz is involved with, are very much in line with and complementary to my own work, enabling both of us, to offer a much broader service to our clients. Having seen each other`s work, we are both very keen to work together as a team, when a project requires a more comprehensive and time consuming input.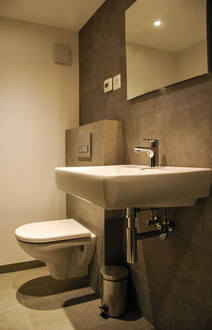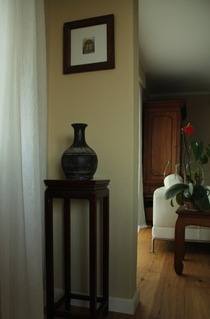 Liz specializes in property management and renovation service. Her knowledge of French and expertise with local building regulations have been of great help especially to the expat community. Liz provides tailor made assistance to home and business owners for renovation and refurbishment of living and working spaces as well as property management and research. The success of her work is based on professional expertise and a substantial network of collaborators. Here are some of the jobs she can take care of:
Renovation
* Assistance in planning and implementing of home renovation projects
* Help with putting ideas together
* Dealing with local authorities
* Identifying experts, craftsmen and competitive bids
* Coordinating work teams
Property Management
* Research and help identifying commercial and residential properties (for sale/rent)
* Managing and liaising with incoming tenants
* Assistance with property maintenance or repairs
* Help with general administrative tasks
Liz offers a first one-hour consultation free of charge including evenings or week-ends. For more information, examples of her work and contact details you can go directly to www.emf-management.com
CHANGEOVER
Spring is in the air and Easter is approaching. This is a lovely time of year. Colours are springing to life in our gardens, giving lots of inspiration and incentive to spruce up the home with a few new additions, be it in the way of furniture or just a few accents to your room. To help you with this changeover, here is a selection of fun and interesting picks, for some seasonal and hair-raising inspiration!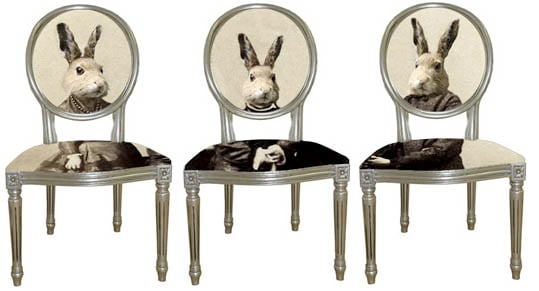 What better way to sit your guests down over Easter lunch. These fun-tastic creations by artist Charlotte Cory are perfect for this coming season and beyond, www.charlottecory.com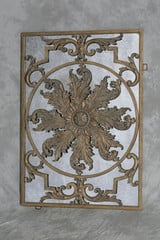 For a stylish leafy element on your walls, this mirror is a real statement piece, www.maison3garcons.com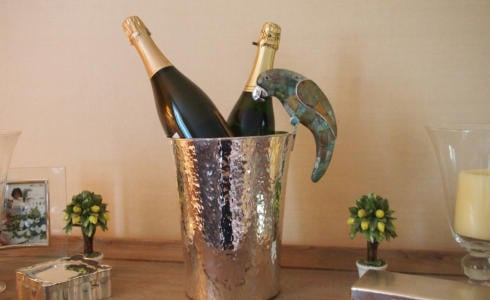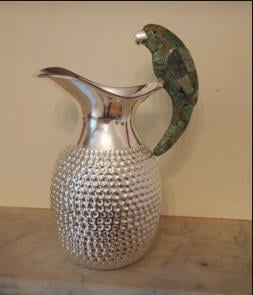 Keep your cool when entertaining your guests. For a stylish dinner table to impress, the Silver Birch parrot wine cooler and water jugs will do a very fine job. Just add the parrot candle holders and you have the most unusual and impressive table setting, www.silverbirchproducts.com (International Shipping)
A perfect addition for anyone with eccentric tendencies. The moment your guests sit down, their heads will have a long ear extension. This is a true statement piece about which your guests will talk long after the dinner party is over, www.mervekahrman.com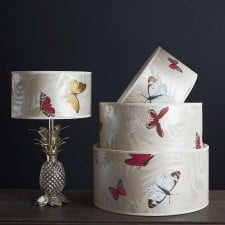 These pretty butterfly drum shades come in different sizes and have been made from top quality Osbourne & Little wallpaper, www.grahamandgreen.co.uk
An absolutely charming way to give your sofas a stylish element, while your guests prepare for the Easter egg hunt, CHF 31.90, www.potterybarn.com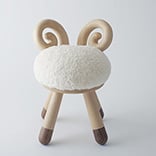 This gorgeous sheep chair will no doubt take prime position in any child`s bedroom, www.kamina-c.com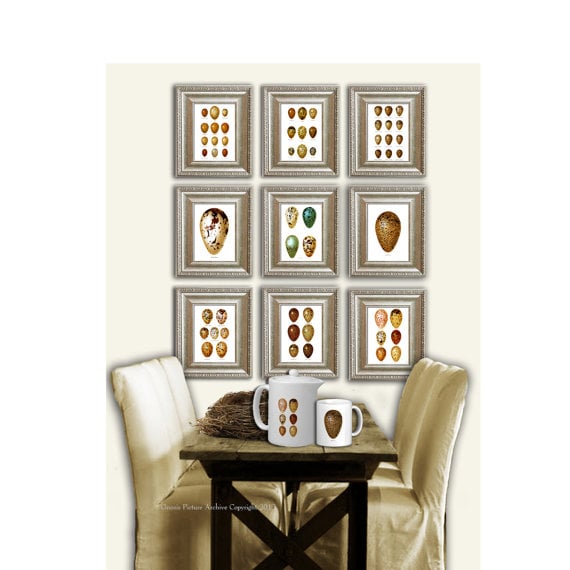 The set of 9 Antique Bird Eggs Prints will give your wall a stylish lift not just for Easter. Add a large bowl with ostrich eggs to your coffee table and you have the perfect complement for the pictures, CHF 58.85, www.etsy.com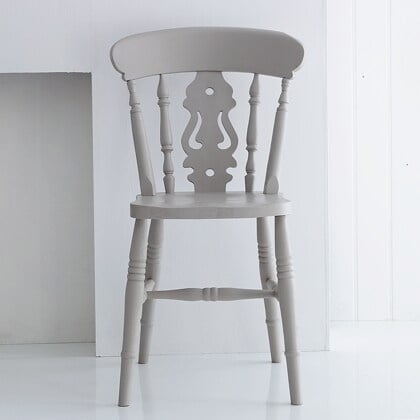 With just a lick of paint, this chair has a contemporary feel and looks very stylish round a kitchen table. An Angel at my Table offers a choice of different colours to mix and match, £125, www.anangelatmytable.com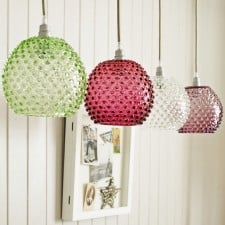 If you are looking for a bit of colour in your kitchen, these pendant lamps are a very stylish solution and look also very nice when suspended at different heights, www.grahamandgreen.co.uk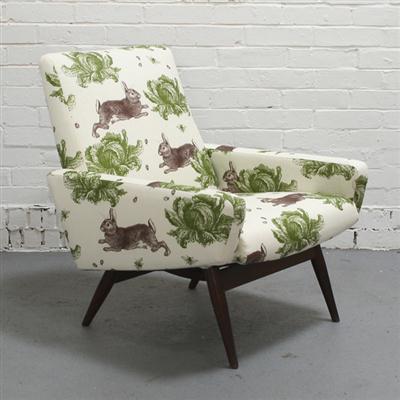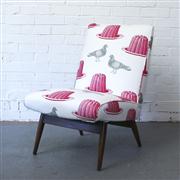 These vintage Parker Knoll chairs are upholstered in Thonrnback & Peel hand-printed fabric. If you are planning to furnish your children`s bedroom, these models should provide a truly fun and timeless solution, thornbackandpeel.co.uk


These china pieces with their Moorish design are a fun and inexpensive way to introduce some colour spots into your room. www.hm.com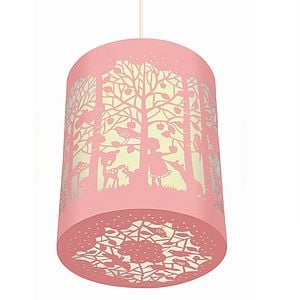 The Forest Paper Cut Lantern by the Little Baby Company is a lovely way to cheer up a girl`s bedroom and will be a guaranteed success. £ 16,95, www.notonthehighstreet.com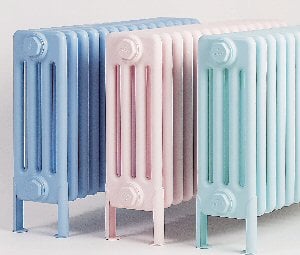 Always popular in traditional interiors, the Bisque Classic Radiator feels equally at home in contemporary settings, www.aquabathroomcentre.co.uk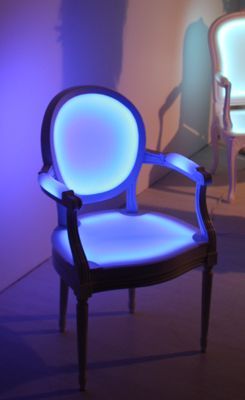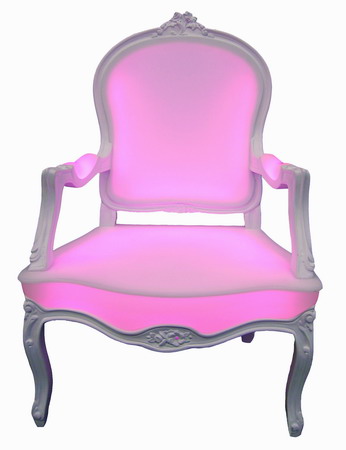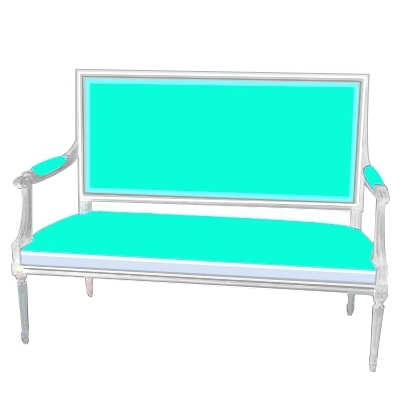 These furniture by French designer Philippe Boulet, will keep your guests entertained all evening. They come in different designs and even include a bed. The integrated touchpad controlls the programmable LED modulator tube and can change colours for additional effect, www.philippbouletcreation.com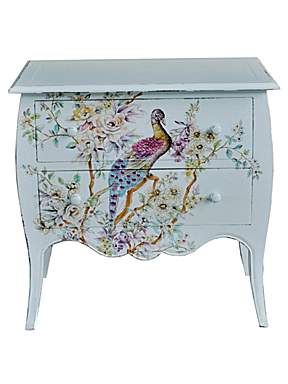 For a fresh look and some bright seasonal accent to a room or bedroom, this little chest with its pretty bird pattern will add a breath of fresh air to your interior, www.houseoffrazer.co.uk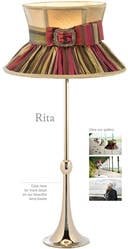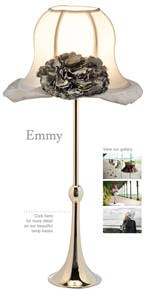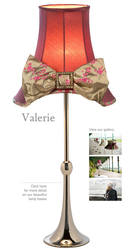 With these bespoke creations, you would even stand out at Ascot. All lamp shades are made bespoke to any design, offering each client a very creative input, www.ashadeabove.co.uk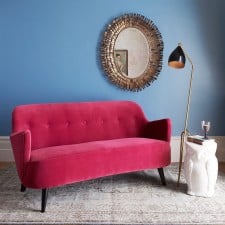 Enjoy the trendy interior fashions of the 50s with this retro sofa in a dramatic velvet with button details. There are a number of colours to choose from, www.grahamandgreen.co.uk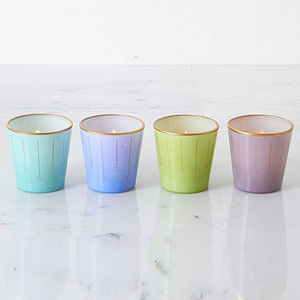 A perfect addition for a fresh Easter table setting, Pastel Glass Tea Light Holders, £5,99 each, www.notonthehighstreet.com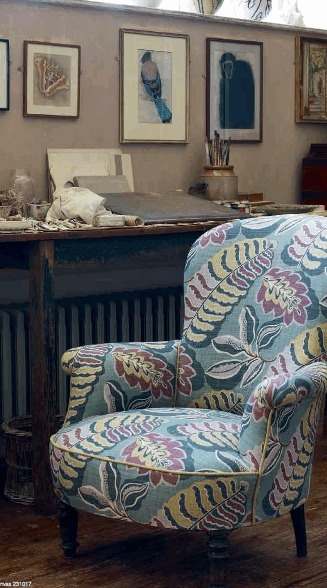 The fabric on this chair (Fitzroy) is like a breath of fresh air and adds a lovely colour spot to a kitchen or sitting room, fabric Sanderson, www.sanderson.co.uk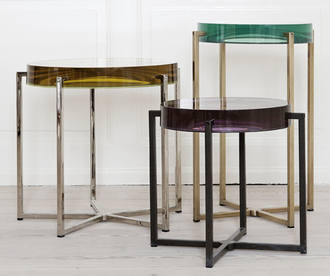 If you have some cash to splash, make any of these very stylish tinted lens side tables with acrylic top and chrome base by Bryan McCollin your statement piece, EUR 3000, www.theapartment.dk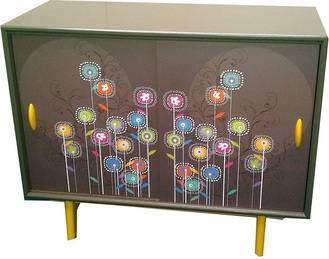 A lovely example of upcycled furniture. This one-off piece is one of many sold by Green and Mint, www.greenandmint.co.uk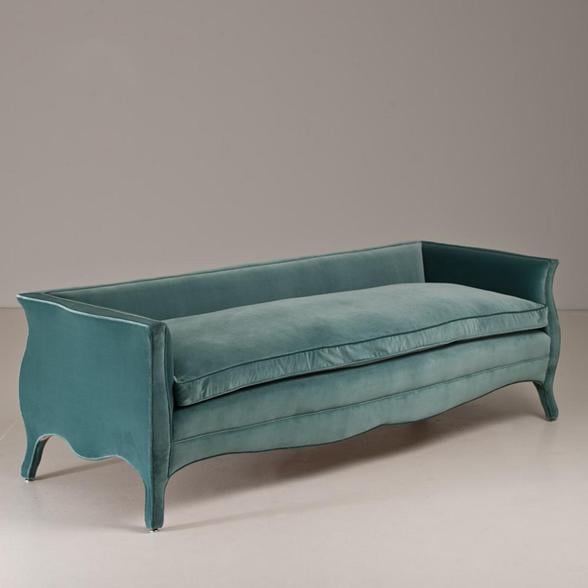 This elegant French style sofa can be made bespoke to different sizes and fabrics, www.talismanlondon.com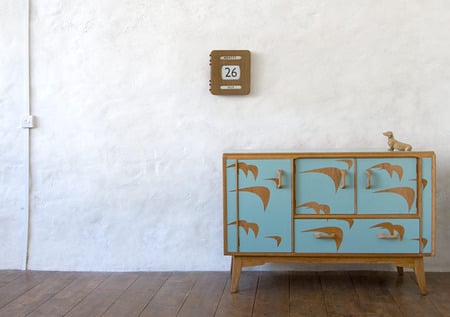 This 1950s retro sideboard is quite a find: another eye-catching example of upcycled furniture, www.lucyturner.co.uk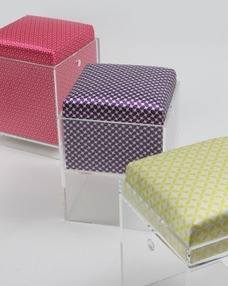 A beautiful and uplifting mix of contemporary design with a Moorish element. Nada Debs has got her designs down to a fine art, from $454, www.nadadebs.com (International Shipping)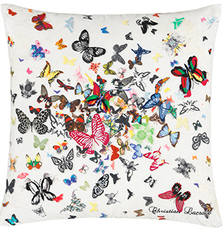 Spring is definitely in the air with this dramatic display of butterflies printed and embroidered on white linen featuring the Christian Lacroix house logo. For orders or enquiries please contact me on browell@bluewin.ch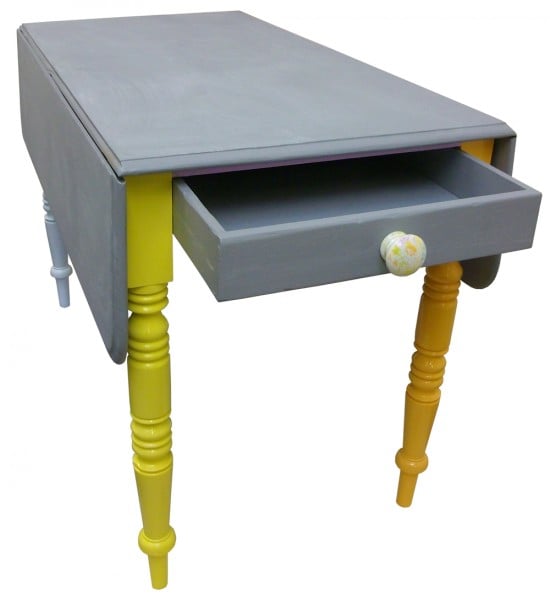 This is the perfect kitchen table to get children into creative mood. The unique blackboard table top allows them to design their own pictures before or after each meal, £ 190, www.greeninmind.co.uk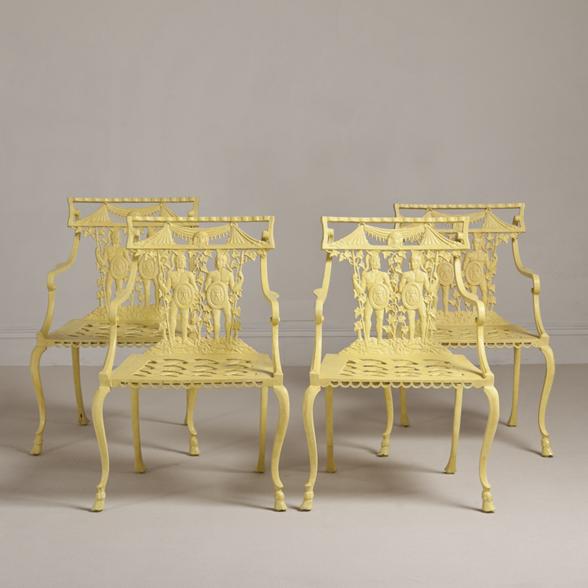 For a statement dinner table, this set of 4 neoclassical inspired cast iron lattice seats finished in citrus yellow from the 1960s would make the perfect addition, www.talismanlondon.com
You don`t need a cage or net to capture this very attractive pair of Parrot Wall Sconces, £305 www.livingcreations.co.uk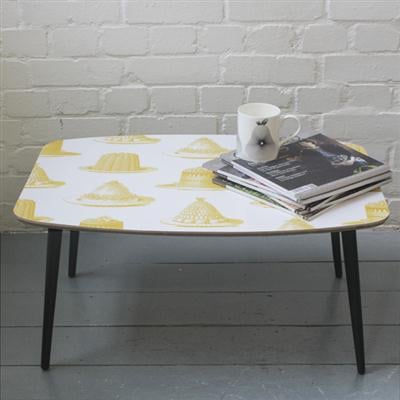 If your kitchen is large enough for an additional sitting area, this vintage coffee table with bespoke top would provide a fun and unusual finishing touch, £360, www.thornbackandpeel.co.uk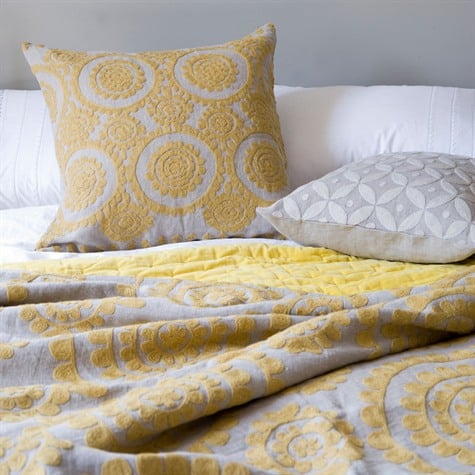 Brighten up your bedroom with this beautifully embroidered Medina Throw and Cushion Cover, www.niki-jones.co.uk (International Shipping)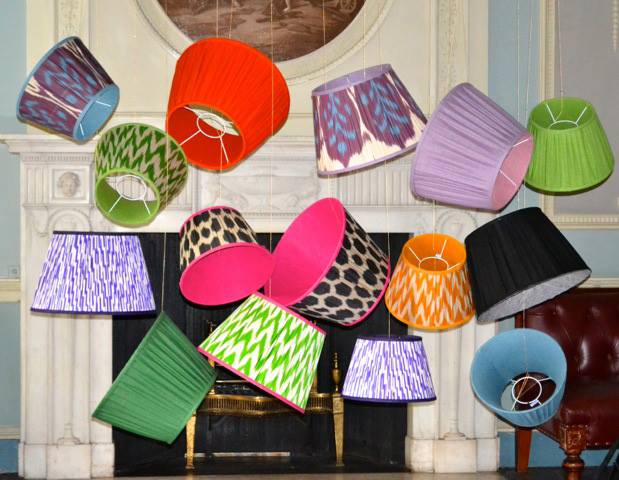 Melodie Horne has produced this lovely range of vibrant Irish Linen colours and Ikat patterned Lamp shades offering a choice of 45 colours and all hand made, www.melodiehome.co.uk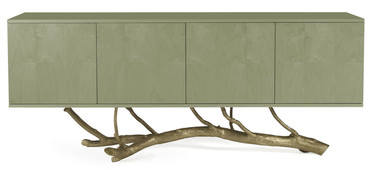 For the design conscious with a taste for the unusual, this Magnolia Sideboard combines nature with modern design and would provide a real statement piece. It can be supplied in different colours, www.gingerandjagger.com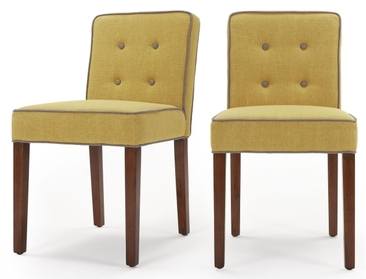 These stylish yellow chairs provide the trendy designer look without the price tag, £149, www.made.com (Ship to the UK and France)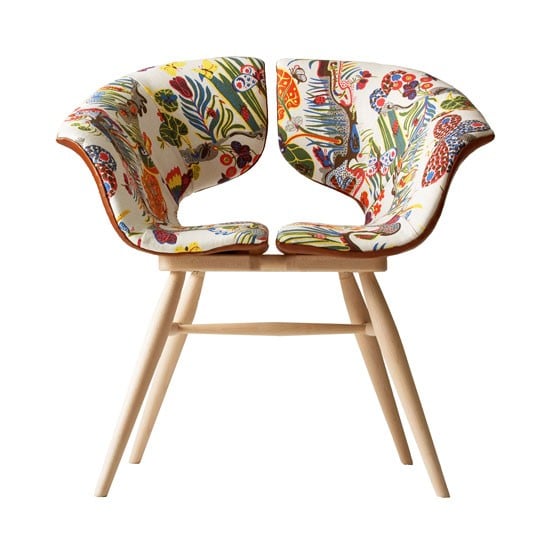 An eye-catching chair inspired by the wings of a butterfly, covered in leather and linen make it a beautiful, organic statement piece, www.tortie.com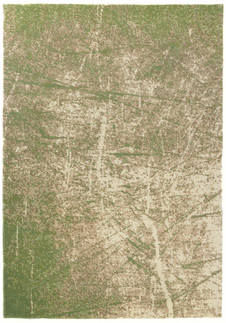 Add a green element to your home with this unusual Moss Rug, www.gingerandjagger.com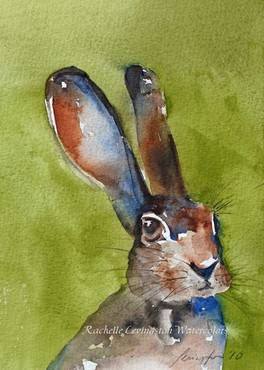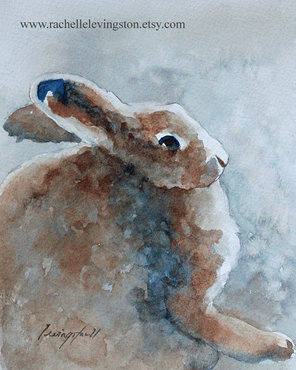 These lovely rabbit paintings by Rachelle Livingston will look gorgeous well beyond Easter, from CHF 11.03, www.etsy.com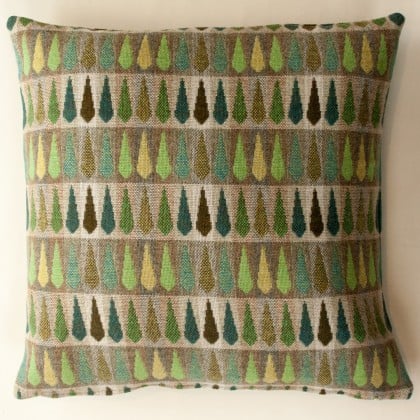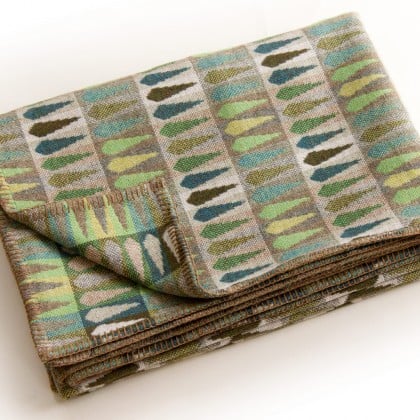 Inspired by Fern and Reeds, these cushions and throws come in four colourways, www.chalkwovens.com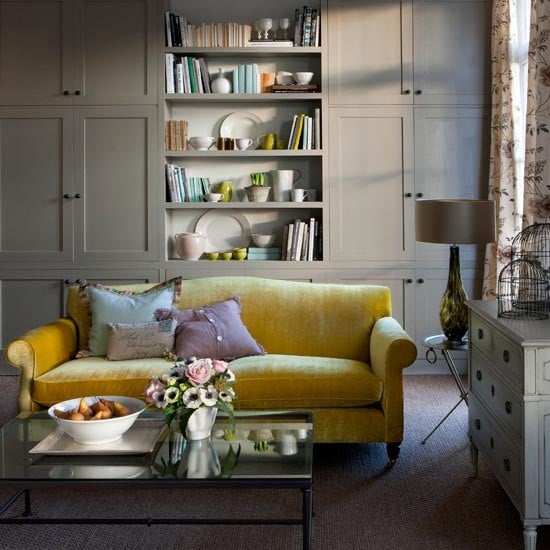 Bring some sunshine into your living room with this very stylish yellow sofa, www.theoddchaircompany.co.uk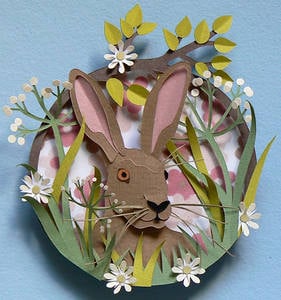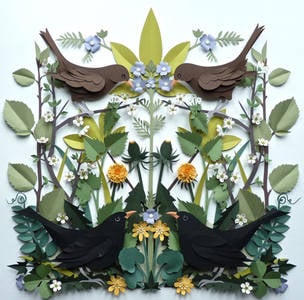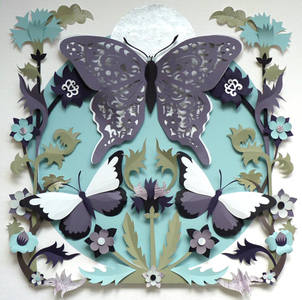 Helen Musselwhite has her paper sculptures down to a fine art, producing the most enchanting pieces which are very much inspired by nature and animals. Most of her work derives from private commissions or pieces for gallery shows, www.helenmusselwhite.co.uk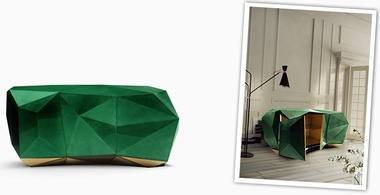 `Diamonds are forever`, now not only decorating your hand but also your interior. The Diamond Emerald Sideboard could provide the jewel in the crown of your living room and as the smaller ring version, not everybody can get their hands on it as it comes in a limited edition, www.bocadolobo.com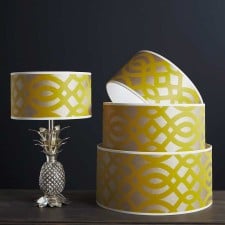 If you are just looking for small but eye-catching colour touches for your interior, I would go for these Pompadour Drum Lamp Shades which come in different sizes, from £35. www-grahamandgreen.co.uk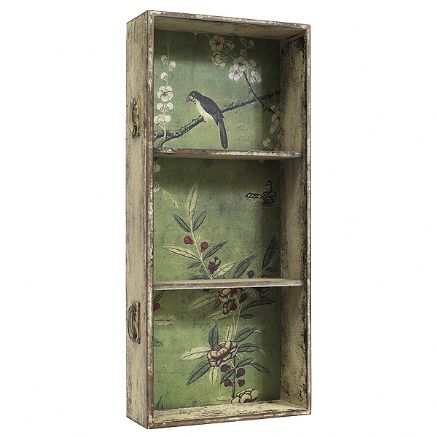 Almost too good to use it as an ordinary bookshelf. You could add some decorative elements though, to complement its pretty design, (H 90, W 41, D 15 cm), £125, www.anangelatmytable.com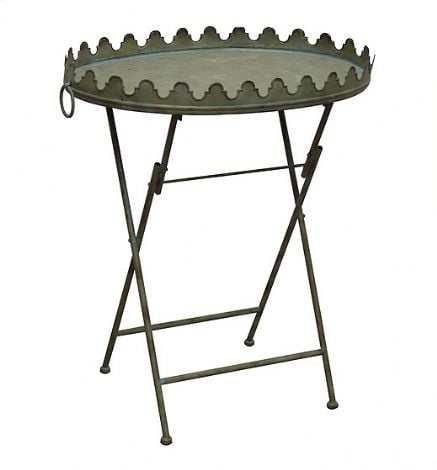 This folding metal garden table painted in antique green would look equally decorative inside and is easy to move inside or out, £ 40, www.anangelatmytable.com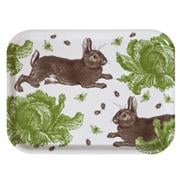 A very fetching way to serve drinks to your Easter lunch guests, £22, www.thornbackandpeel.co.uk
DECORATIVE EASTER TREATS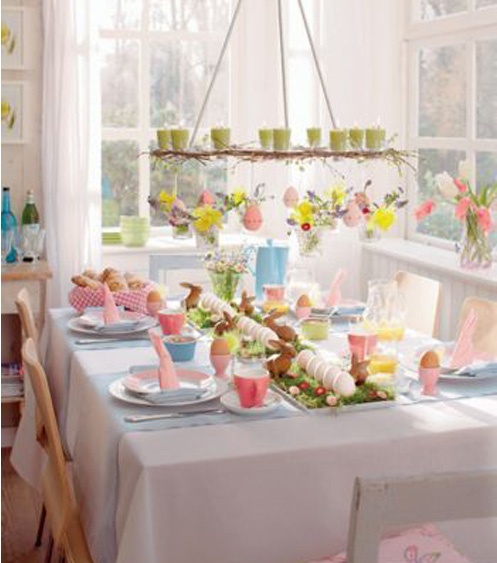 Via www.besthomenews.com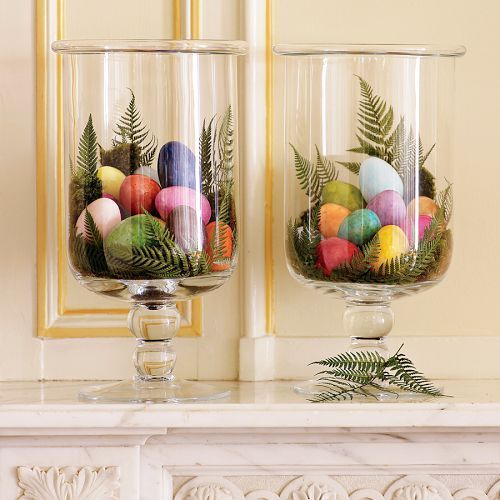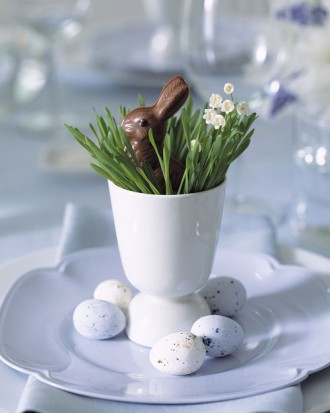 Via www.marthastewart.com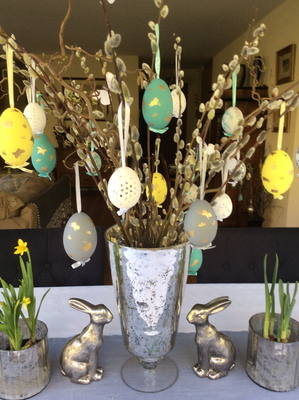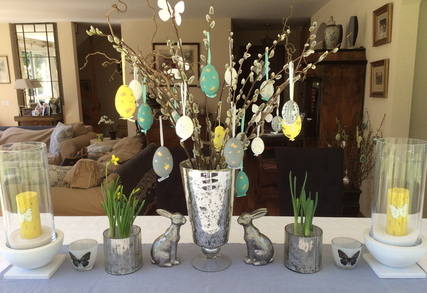 www.browellinteriors.com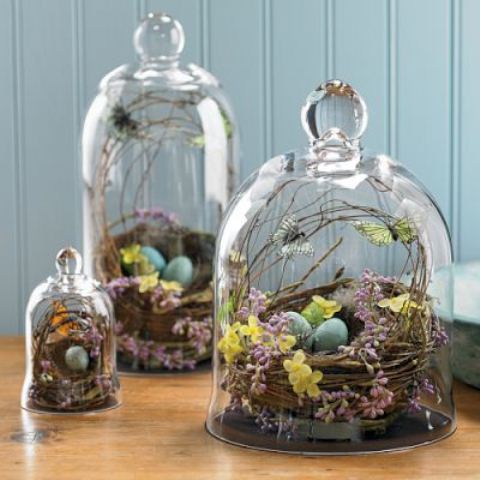 Via www.architectureartdesign.com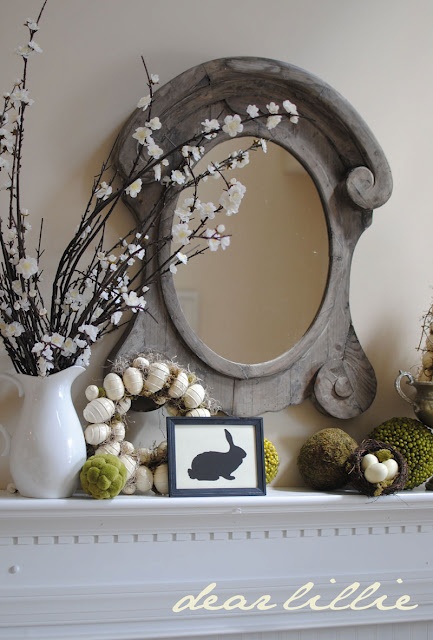 Via www.architectureartdesigns.com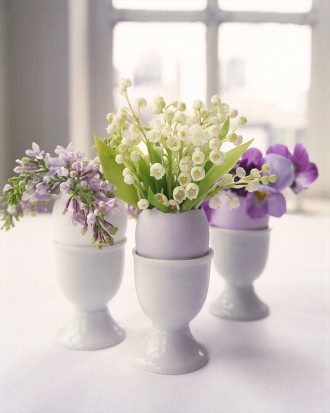 Via www.marthastewart.com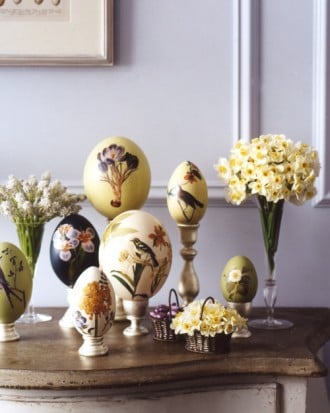 Via marthastewart.com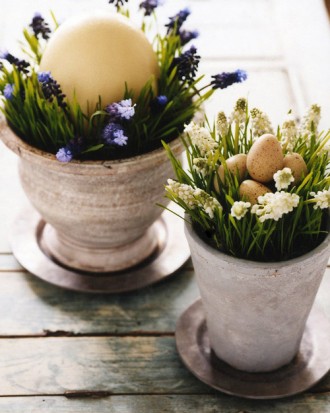 Via www.marthastewart.com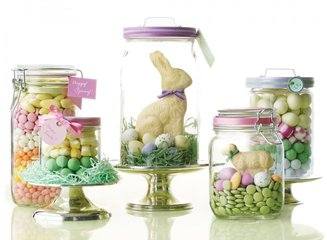 Via www.thatcutelittlecake.com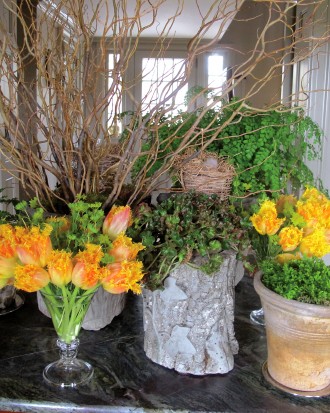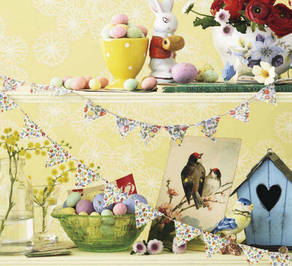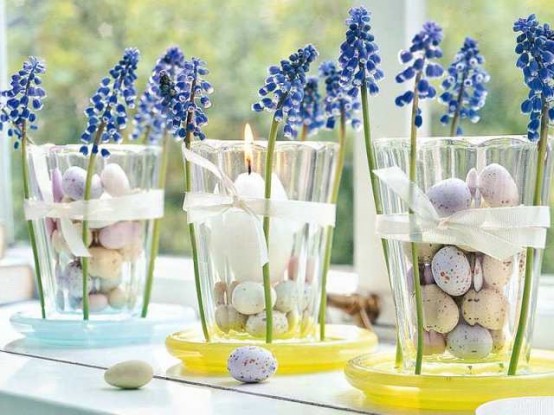 Via www.architectureartdesigns.com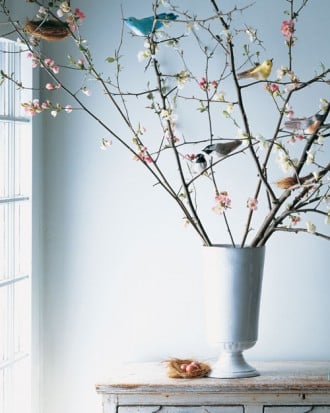 Via www.marthasteward.com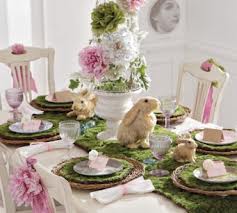 Via www.barbaragilbertinteriors.com / www.grandinroad.com
ROOM INSPIRATION WITH SPRING IN MIND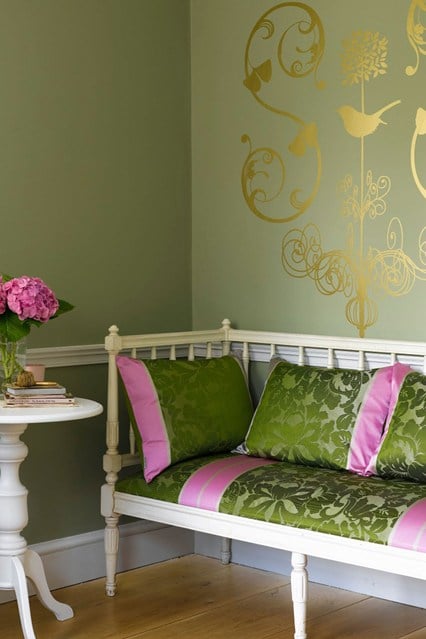 Via www.easyliving.co.uk / www.rockettstgeorge.co.uk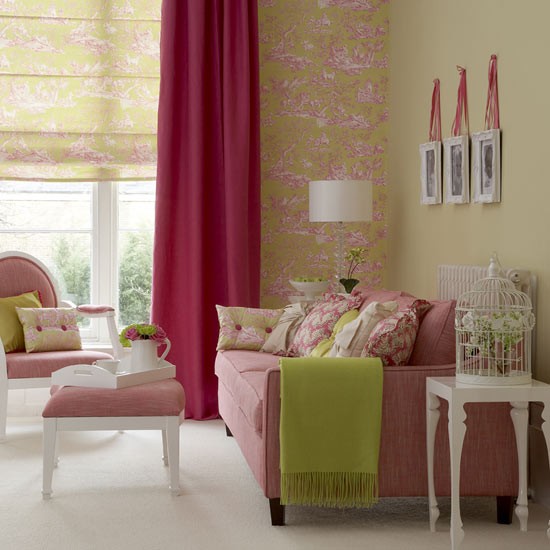 Via www.housetohome.co.uk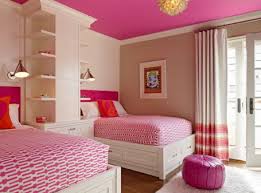 Via www.ynnu.net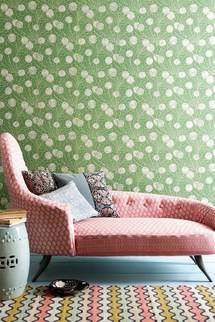 via January 2013 issue of House & Garden. Styling: Gabby Deeming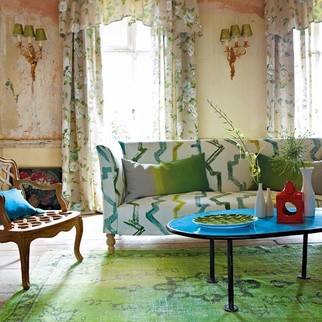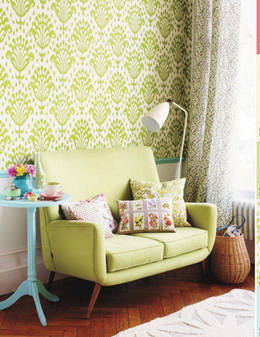 Via www.hearthandmade.co.uk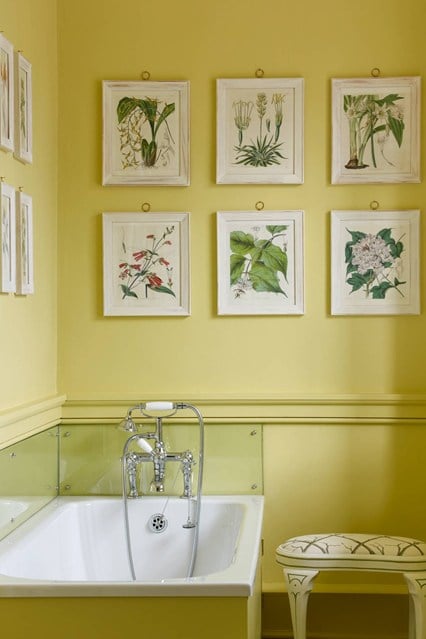 Via www.easyliving.co.uk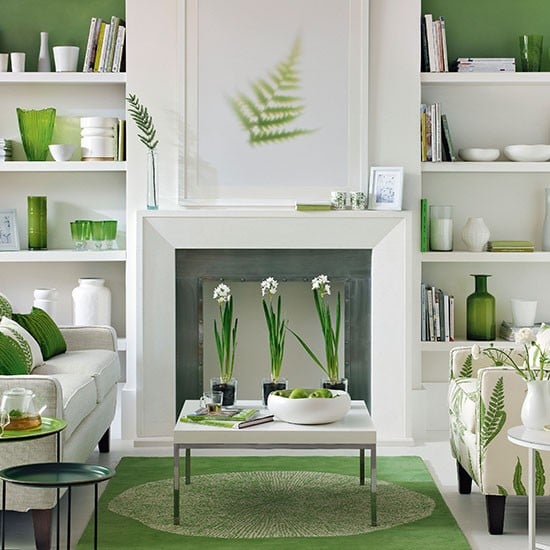 Via www.housetohome.co.uk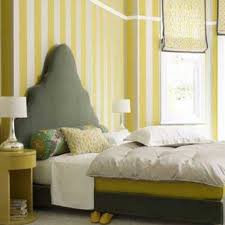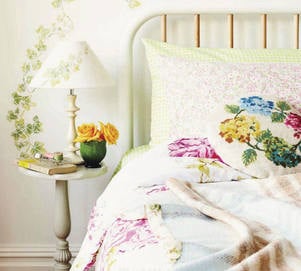 Via www.hearthandmade.co.uk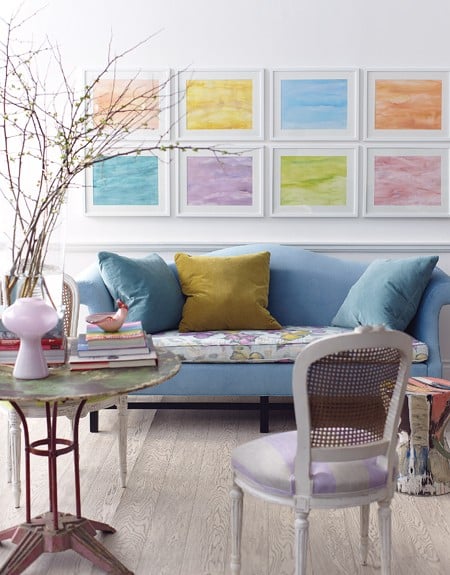 Via www.meccinteriors.files.wordpress.com / www.hoseofanais.onsugar.com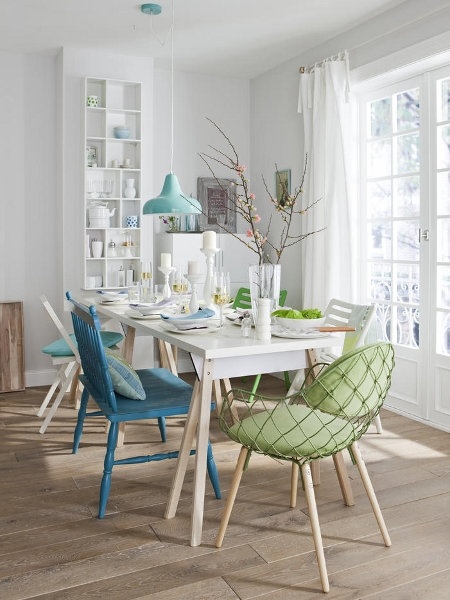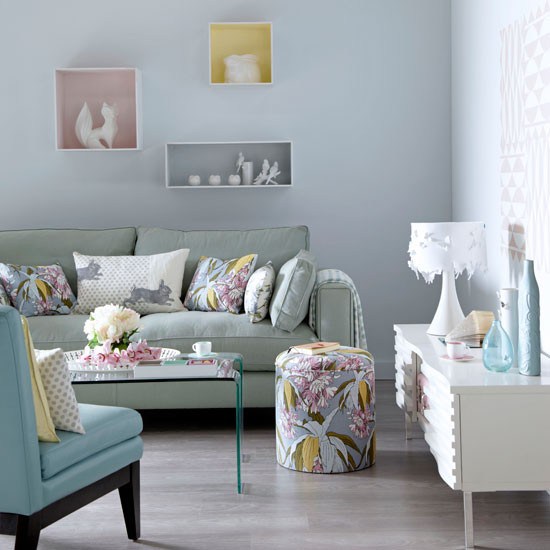 Via www.meccinteriors.files.wordpress.com / www.house-to-home.com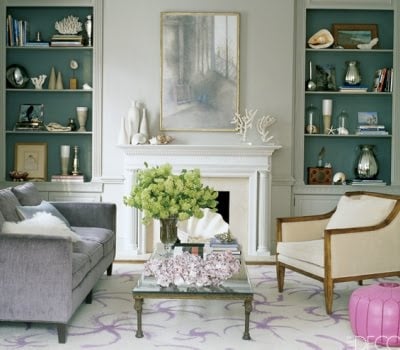 Via www.mylusciouslife.com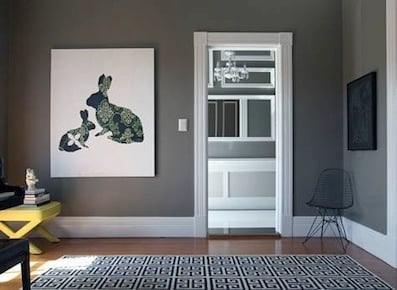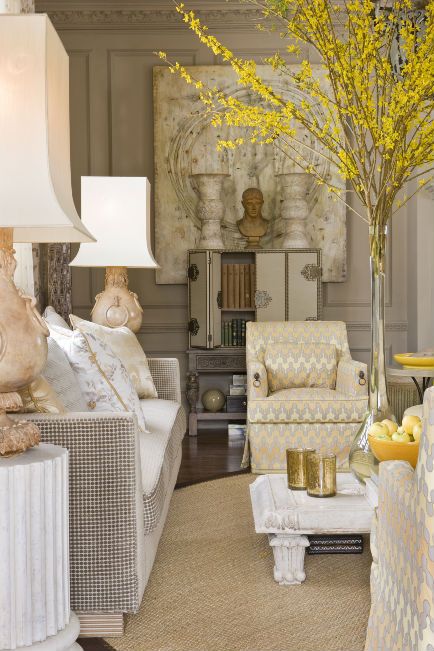 Via www.barrydixon.com