A LOT TO BLOG ABOUT / SPRING BACK TO NATURE
Posted on
Spring is one of my favorite seasons. Nature is springing back to life and animals are coming out of hibernation. Flora and fauna; birds, bugs and butterflies; are offering the perfect backdrop and colour schemes for fabrics, accessories and furniture.
Browsing around the latest collections, I hope that some of my top picks will give enough inspiration for your new spring interiors.
DON`T MISS
This new `Kid on the Blog' is an absolute must see for anyone who loves and needs artwork for their interior or is looking for a very special and unique present.
I had a sneak-preview and the pieces I saw were absolutely lovely and very original.
Here are details of date and venue, so do take a look!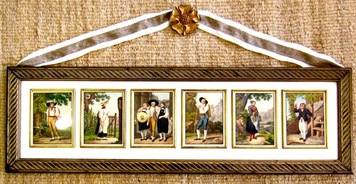 Please Join Us at Our Inaugural Open House
May 14 (0900-2100), 15, 16 (0900-1800)
& 17 (1000-1600)
Route de Coppet 26A, Commugny
Welcome to Crossroad Collection, a new small business in the Geneva area. We specialise in 'one of a kind' Swiss-related art. We have scoured marches'aux puces, brocantes, old barns, and homes around Europe and have given our treasures new life. We are excited to share our wonderful finds with you.
In addition, we offer personalised ink-washed portraits of memorable venues - your home or chalet, a neighbourhood café, a favorite landmark etc. (from a photo you provide).
We invite you to come and discover more about us and our products.
Traci & Lauren
.......AND MORE NEXT DOOR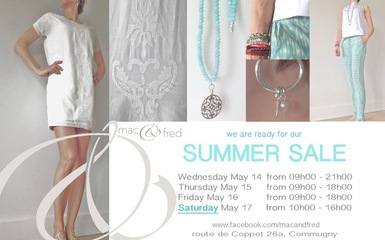 While you are browsing through Traci`s and Lauren`s lovely collection, don`t miss the opportunity to be the first to source that perfect seasonal outfit next door at Mac & Fred`s latest summer collection. Mac and Fred are offering a good mix of everyday wear and outfits for special occasions plus a lovely selection of accessories.
TOP PICKS FOR SOME COLOURFUL AND FUN SPRING INSPIRED FURNITURE AND ACCESSORIES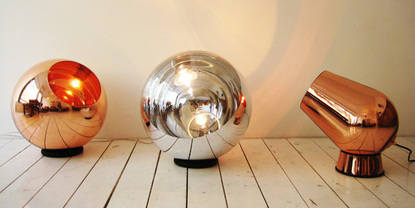 For a fresh and contemporary look, Tom Dixon has a lot of really stylish lighting products on offer, EUR 500, 630 and 430, www.tomdixon.com (dealers across Europe)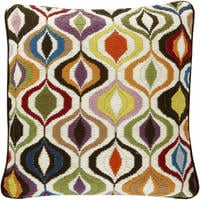 Lovely retro design by Jonathan Adler, which looks good throughout the seasons, Bargello Multi Weave Cushion, £135, www.amara.com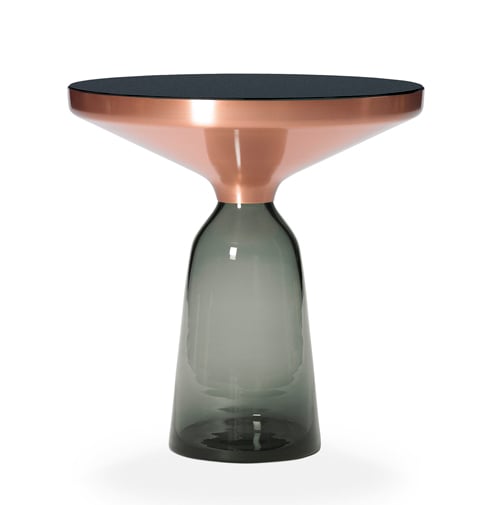 Love the simple but elegant design with an interesting copper and glass mix, www.sebastianherkner.com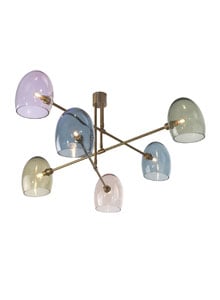 This mid century inspired ceiling light with mixed colour glass shades is the icing on the cake for any retro room scheme, www.heathfield.co.uk (orders via www.browellinteriors.com)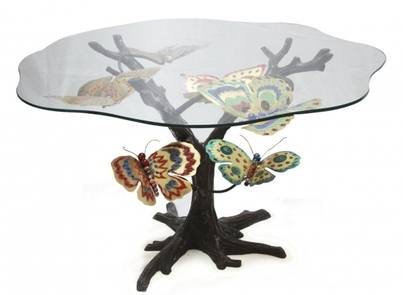 If you just can`t get enough of butterflies, you can admire them all year round in your own four walls, www.joyderohanchabot.com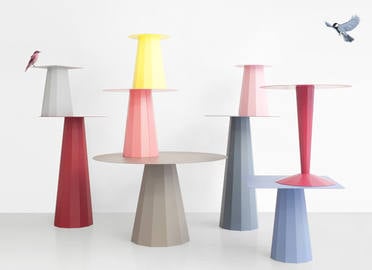 This family of tables, part of the Constance Guisset Ankara Collection, offer a wonderful assortment of colours and shapes which are juggling for position, www.constanceguisset.com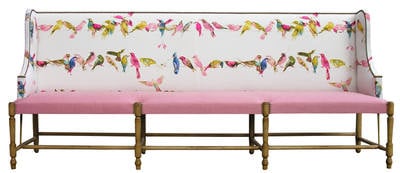 If you are looking for one statement piece to inject that spring element into your interior, the French high-end furniture company Moissonnier, has come up with a bright idea and created this unique pink bench backed up by a feast of colourful birds, EUR 5.300, orders via www.browell@bluewin.ch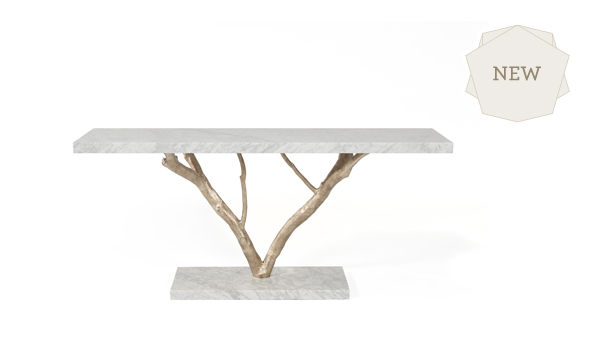 Bring the wild side of nature into your living room with this quite unique console table. It is part of the Ginger & Jagger`s Earth to Earth collection, transforming the aesthetics of nature with unique design ideas, www.archiproducts.com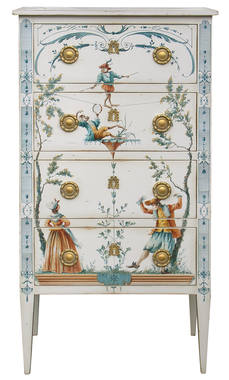 This beautiful Chinoiserie chest is a perfect example, that Moissonnier have their uniquely decorated pieces of furniture down to a fine art. For orders please contact me on [email protected]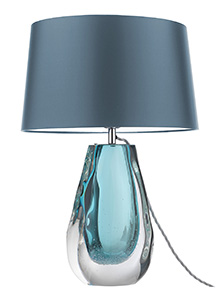 One of Heathfield`s finest and a very classy way to add some colour to a neutral interior, £778, www.heathfield.co.uk (for orders in Switzerland please contact me on [email protected])


This set of colourful Esme espresso cups, will inject some fun into tea time, EUR 19 for a set of 4, www.okadirect.com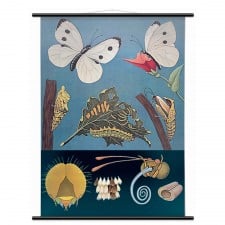 This Butterfly Wall Chart is not just educational but also very decorative, 117cm x 92cm, £140, www.grahamandgreen.co.uk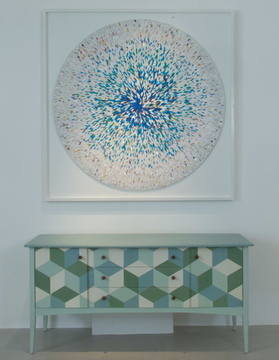 Show your guests that you have a good eye for cool design and colours with this very stylish geometric sideboard, £1.850, www.sophieandgeorgie.com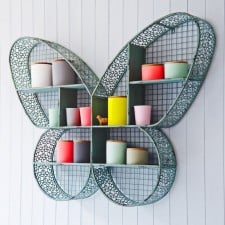 Every little gir`s dream to have a pretty butterfly on the wall, H 85cm - W114cm - D14,5cm, £240, www.grahamandgreen.co.uk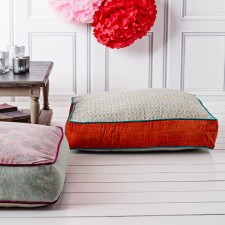 These super comfortable looking orange/blue floor cushions are are a very stylish solution for additional seating, £114, www.grahemandgreen.co.uk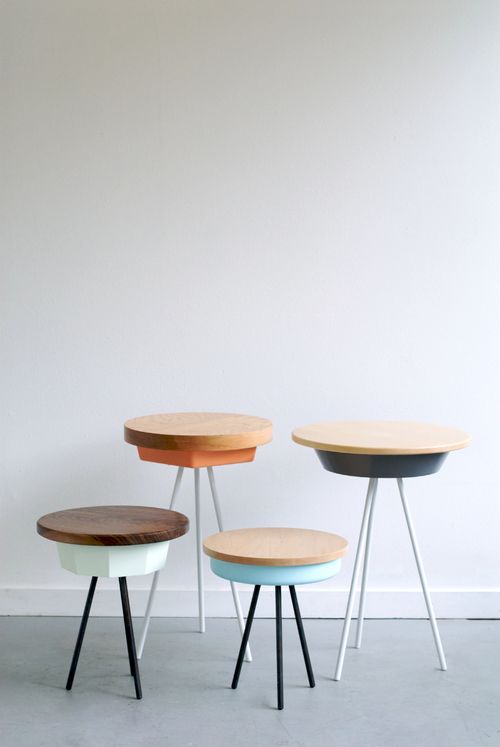 These Tripod Tables by Matthew Williams add a cool element to any retro interior, www.mathewmatthewmatthew.com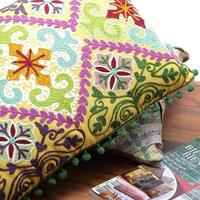 Add a touch of seasonal colour to your sofas with this pretty cushion by Jasmine Way, £43, www.furnish.co.uk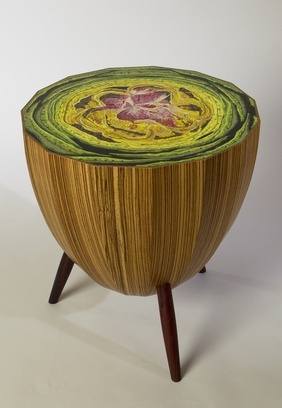 For a statement retro design, my pick would be this `Artichoke` table by David Rasmussen Design, www.drdcastomfurniture.com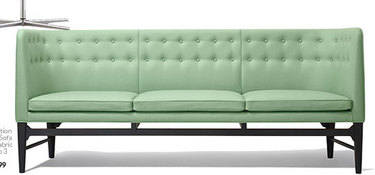 If you can`t do without stylish green colour blocking, this retro Tradition Mayor Sofa will not disappoint, £4,299, www.occa-home.co.uk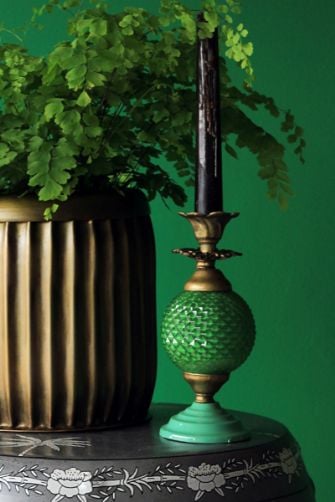 If you are looking for just one colourful accessory this decorative colourful candle holders would certainly be one of my prime choices, £29, www.rockettstgeorge.co.uk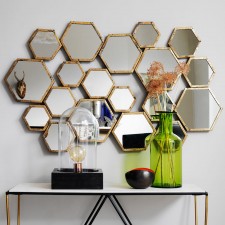 The Honeycomb Mirror features 19 mirrors with antiqued gold gilding, 60cm s 110cm, £195, www.grahemandgreen.co.uk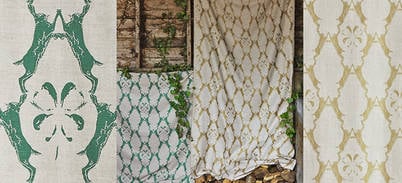 This `Boxing Hairs`fabric is printed on natural undyed linen using traditional printing techniques, £48 per meter, www.barnebygates.com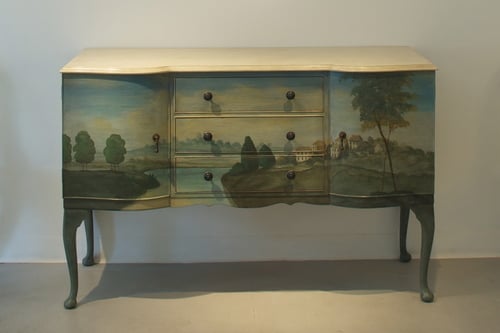 A very special piece of furniture for those, who like a touch of romantic, Tree Scape Side Board, £2,750, www.sophieandgeorgie.com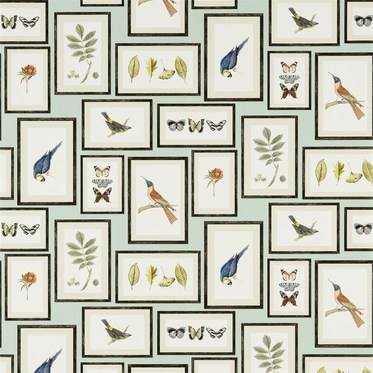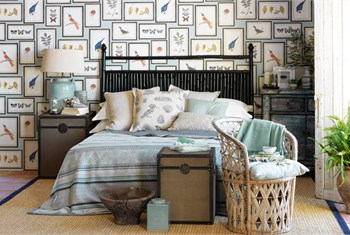 This is one way, to bring the outdoors indoors and not lose sight of your favorite birds, bugs and butterflies. This pretty wallpaper (part of Sanderson`s Voyage of Discovery wallpaper collection) would be perfect on a feature wall, www.sanderson.com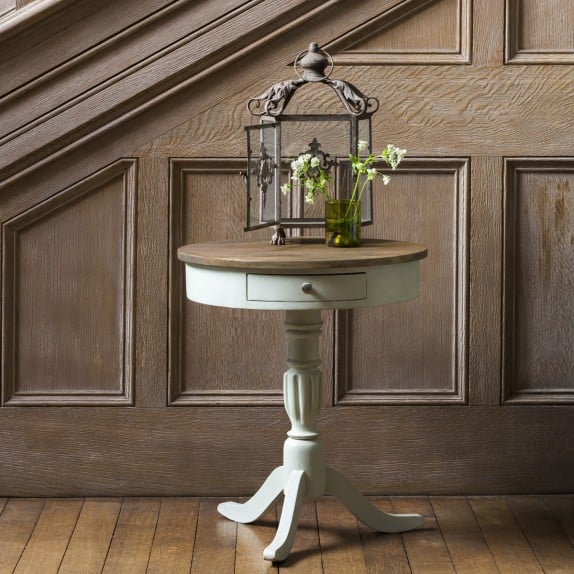 For a touch of spring, this pretty table is a lovely choice, showing off a lovely green which works with a lot of other colours, Olivia Occasional Table, £195, www.alisonathome.co.uk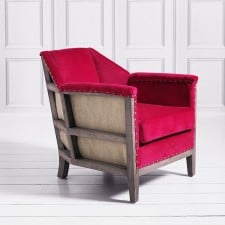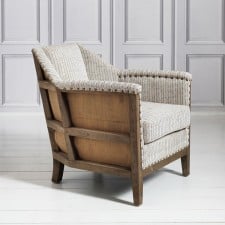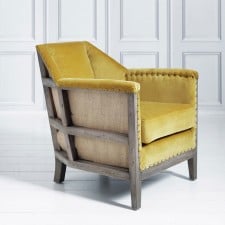 For a trendy look, these deconstructed Hoxton Armchairs would be a perfect choice, £575, www.grahamandgreen.co.uk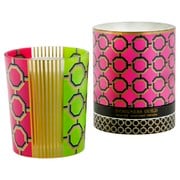 You just need a couple of these candles to add a touch of seasonal colour to your living room, www.designersguild.com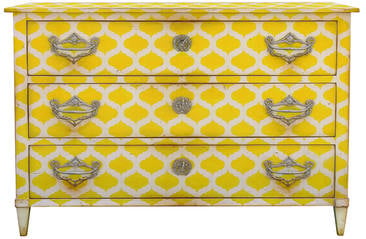 This stylish chest will add a wonderfully fresh element to your room, introducing a bright sparkle, even on a gloomy day, Moissonnier, enquiries and orders via [email protected]
These hive vases look rather fun as a set on a console table or sideboard. They are ideal to jazz up any neutral interior, £24-£34, www.westelm.co.uk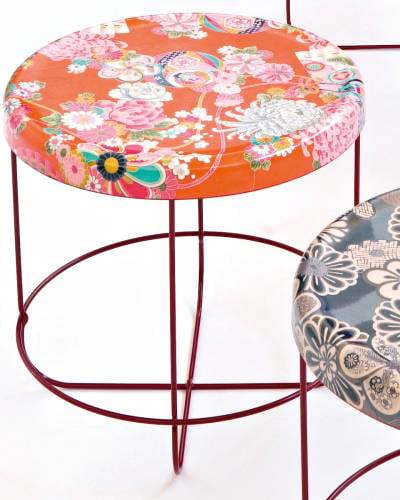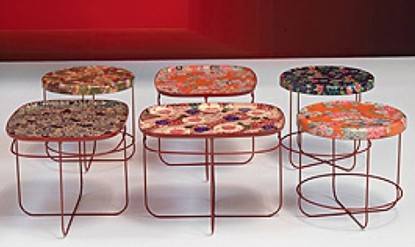 With bold graphic florals springing up everywhere, these fun Ukiyo Tables by Tomita Kazuhiko add vivid colour to the design landscape, from EUR 306, www.einrichten-design.de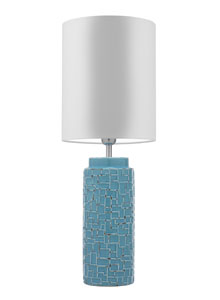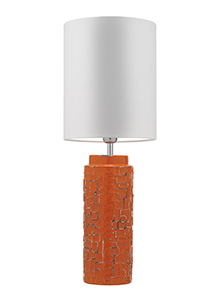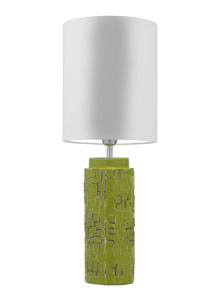 The Woodstock table lamp comes in bold spring colours, £294, www.heathfield.co.uk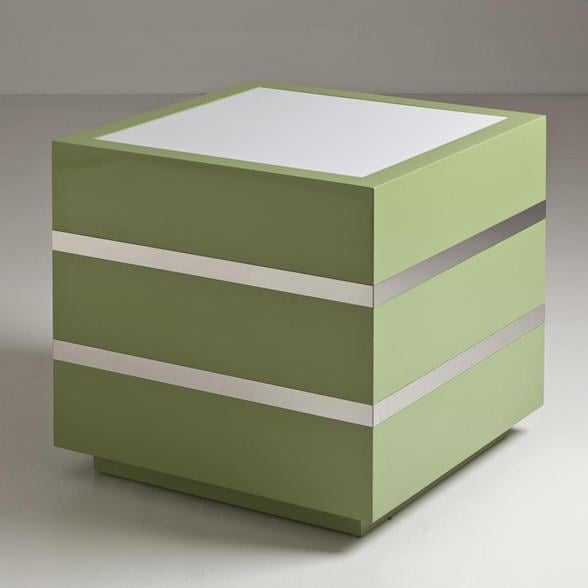 This Apple Green Lacquer and Polished Steel Light Box adds a wonderfully fresh element to the new seasons room scheme, www.talismanlondon.com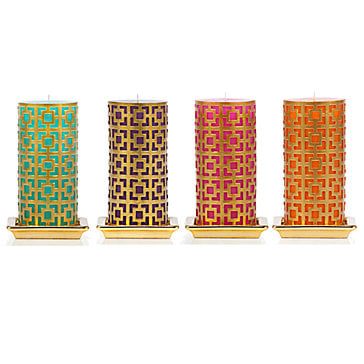 The Ming Candle Collection is as chic as it is modern with its dynamic geometric pattern, $19.95, www.zgallerie.com (ship to Europe)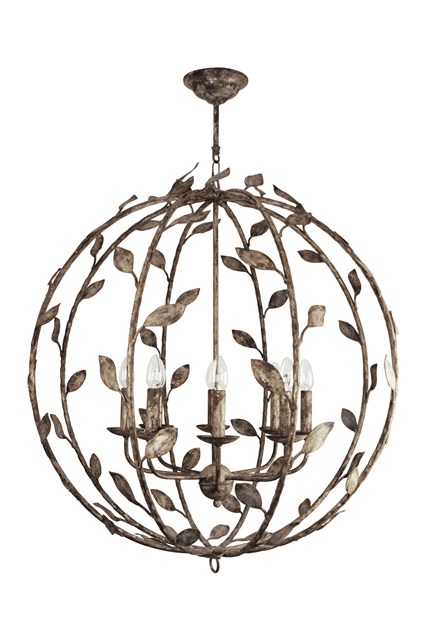 Inspired by nature, the Foliage Chandelier would look perfect in an entrance hall, £2295, www.villaverde.com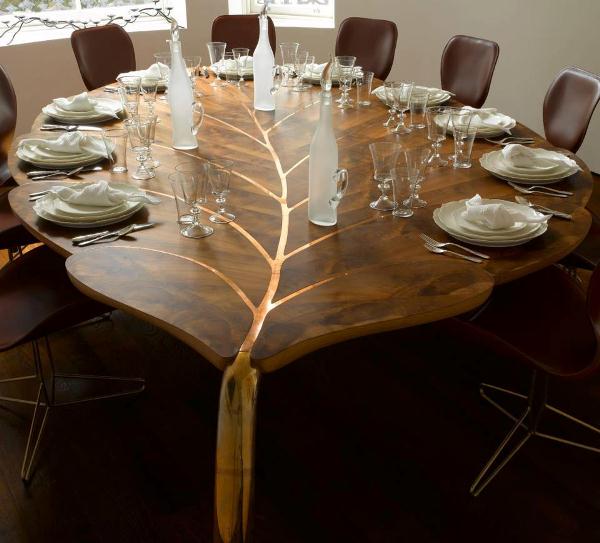 For that leafy dinner party atmosphere, with this unusual dining table, you will not fail to entertain your guests on, www.johnmakepeacefurniture.com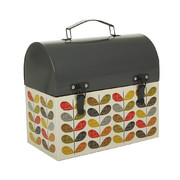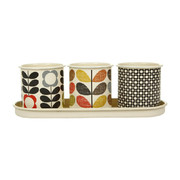 For a fun vintage look I would go for these Orla Kiely Herb Pots and the Scrobble Stem Tool Box, £44,95 and £39,95, www.amara.com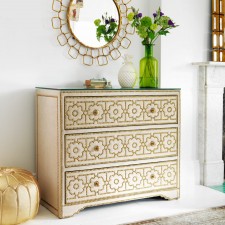 The Julian Chest of Draws is finished in natural linen with a glass top. A lovely statement piece for a bedroom, H 87cm - W 104,5cm - D 46,5cm, £1095, www.grahamandgreen.co.uk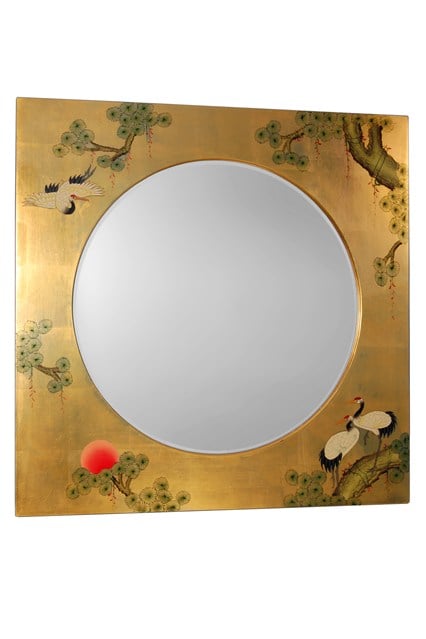 This decorative gold leaf mirror with cranes and exotic foliage works with classic and more contemporary furniture, Gaulden Mirror, £135, www.thechandelierandmirrorcompany.co.uk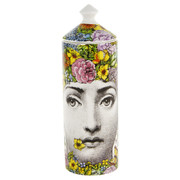 Not just a touch of `hippie` but also hip is the Fornasetti Scented Room Spray Flora. This, as well as all his other designs, never fails to stand out, £85, www.amara.com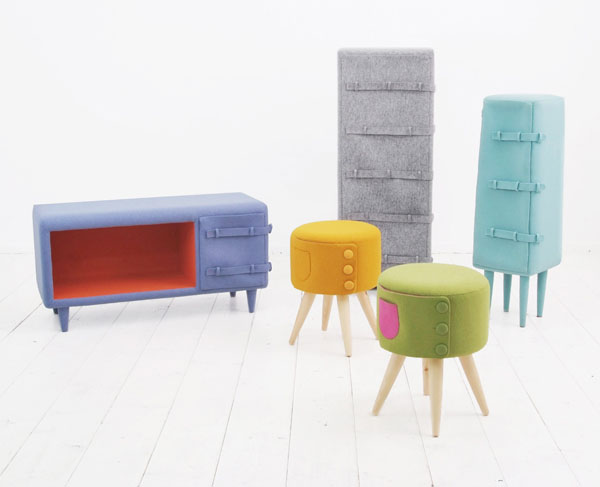 These dressed-up tables can be opened and closed by using buttons and magnets for special effects, www.kam-kam.org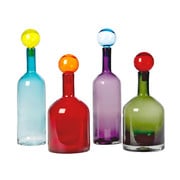 The Pols Potten Bubbles & Bottles Set of four glass bottles provides a lovely display of colours and stylish storing, £206, www.amara.com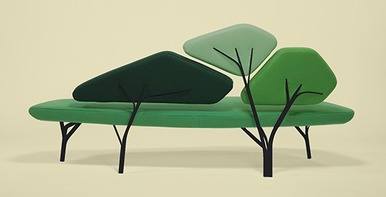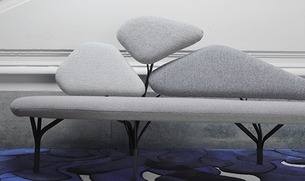 Borghese is a light sofa inspired by the pine trees of the Villa Borghese in Rome, creating a very comfortable landscape. If green is all a bit too much, there is always a grey colourway available, (H: 85cm, L: 188cm, D: 83cm), www.lachance.fr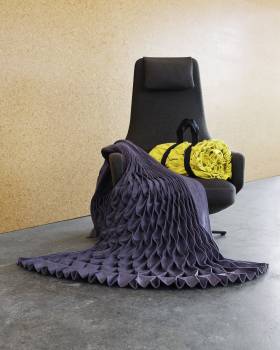 This is the one plaid, which clearly stands out and works well with contemporary and classic interiors, EUR 804 (1,30 x 1,80) www.creationbaumann.com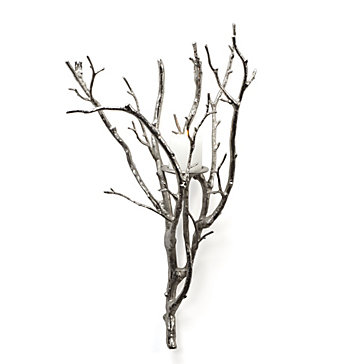 Bring the outdoors indoors with this very authentic-looking silver Branch Wall Sconce, £129,95, www.zgallerie.com (ship to Europe)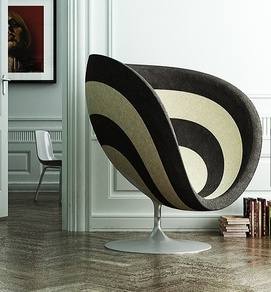 The Rosa Chair by Studio KMJ (Zurich) is a fabulous design and a real statement piece. It features acoustic absorbing foam and fabric, www.kurtmerkijr.com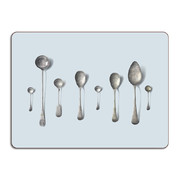 Perfect for a relaxed kitchen dinner! Spoons Placemat by Avenida Home, £12, www.amara.com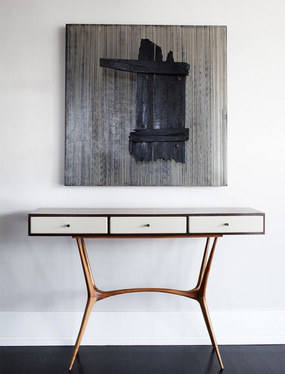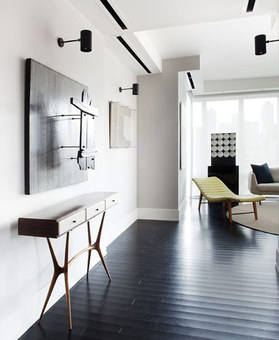 For a light and airy look, I absolutely adore this console table by Guiseppe Scapinelli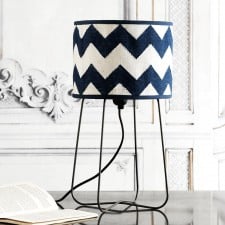 This Durry Wire Lamp is made of woven durry rugs making each lamp quite uniqe, H 47,5cm - W 27cm - D 27cm, £95, www.grahamandgreen.co.uk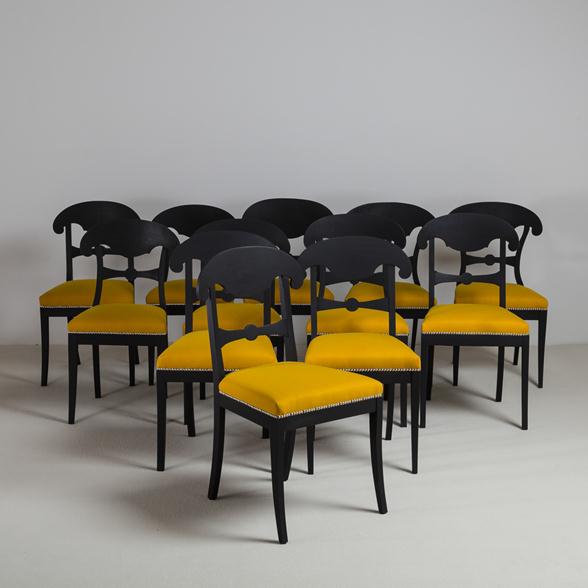 This set of ebonised Swedish Empire dining chairs (ca 1820) are a really stylish way to break up an all black colour scheme. They will not sit around for too long as there is only this one set on offer, www.talismanlondon.com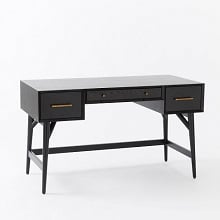 A desk that`s no wallflower, Mid-Century Desk, £499, westelm.co.uk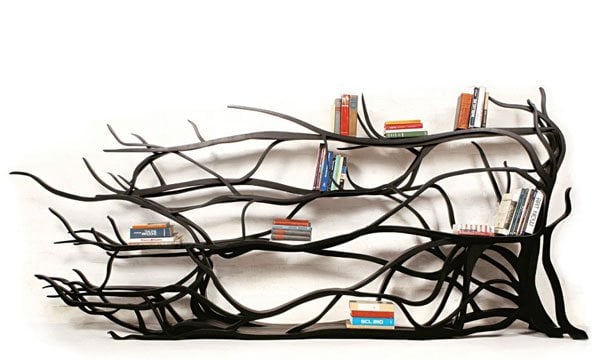 This great branch bookshelf by Sebastian Errazariz called Methamorphosis 2011, is made of carved and stained plywood, www.christinagrajalesinc.com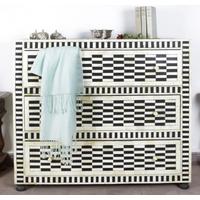 An interesting design and more contemporary alternative to the traditional bone inlay chest of drawers which are currently popular, £2.825, Rocorama at www.furnish.co.uk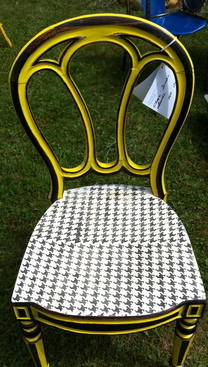 At the annual Coppet flower show, I came across this lovely artist who specialises in furniture painting. This is just one of her very unusual models and she has much more to offer, CHF 190, Lois-Jeanne Amar, www.lesitedelois.ch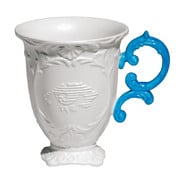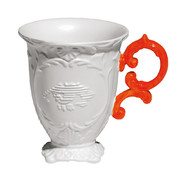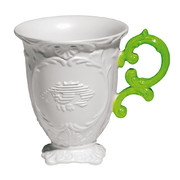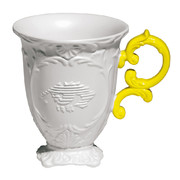 Start your morning drinking from these refreshing mugs, which should get you into the right frame of mind for the rest of the day, £17, www.amara.com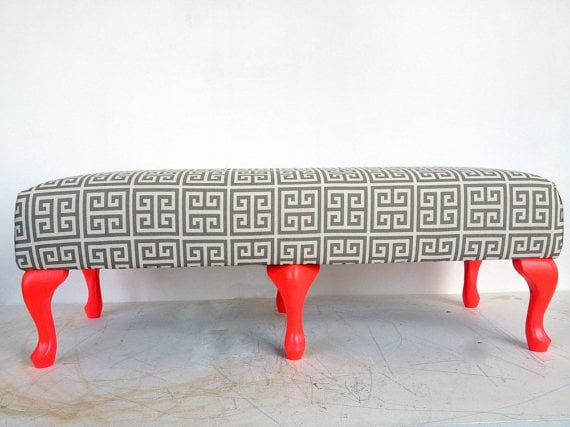 Give your bedroom a lift and add this king-sized ottoman bench to the end of you bed, CHF 535,82, www.etsy.com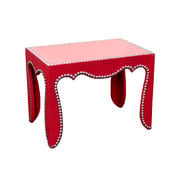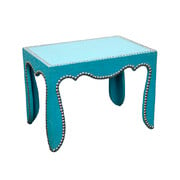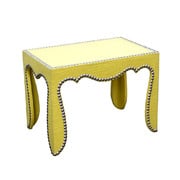 For a splash of colour these Jonathan Adler Rococo Accent Tables create a fun display. The tables are upholstered in hand-dyed cotton linen with a glass top, £395, www.amara.com
UPCYCLED FURNITURE AND A TOUCH OF DYI
Upcycling is more popular than ever. I found some lovely examples of how to give your old or unloved pieces of furniture a new lease of life.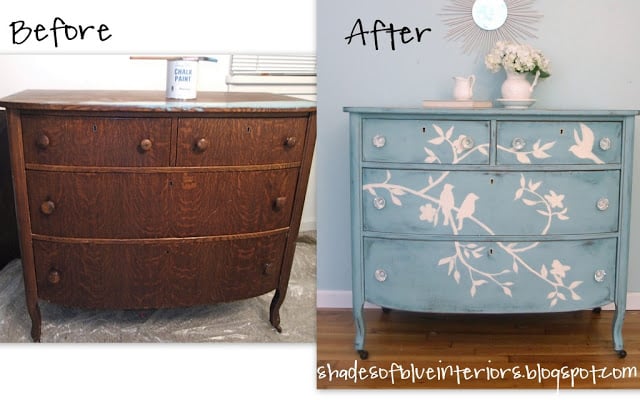 Bring an old vintage chest back to life. If you rather get someone else to do it, take a look at www.sophieandgeorgie.com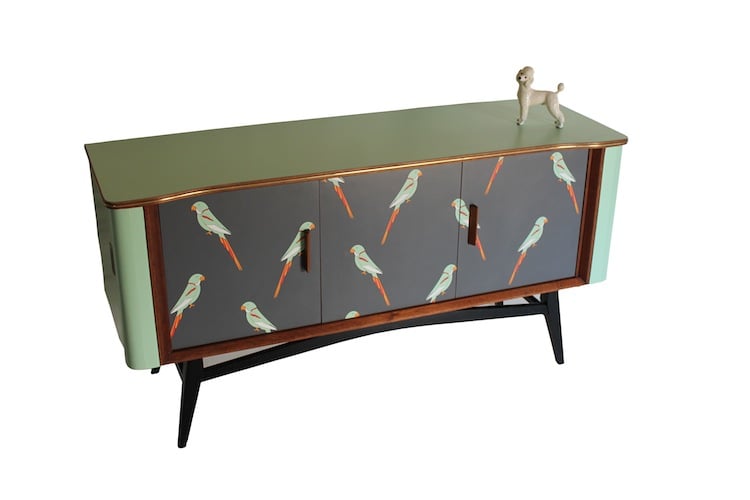 Lucy Turner has ideas for upcycling furniture down to a fine art, Nathan Sideboard, via midcentury magazine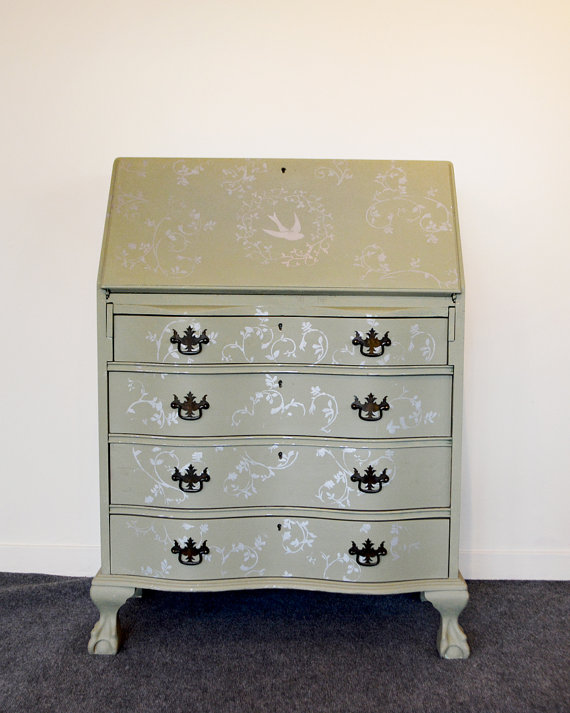 Vintage desk/dresser with drawers and secret compartments, bornyhocks, www.etsy.com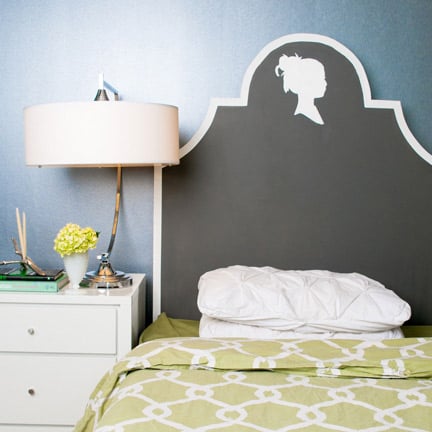 All you need is a wooden bed head cut out, white paint and chalk paint. You can also use the chalk paint directly on the wall and paint a nice bed head silhouette. A fun and stylish way to get the kids to start writing, Maireen Toribio from HGTV.com, via decoist.com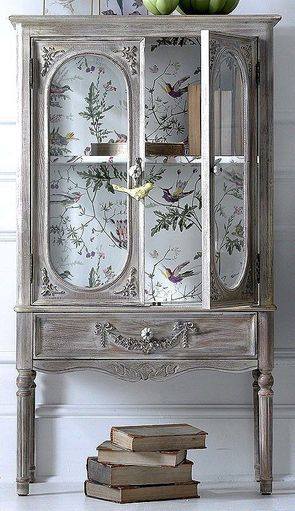 A lovely way to spruce up any cabinet. Create a feature by covering the inside walls with decorative wallpaper, media-cache-ak0.pinimg.com
ROOM INSPIRATIONS FOR SPRING AND BEYOND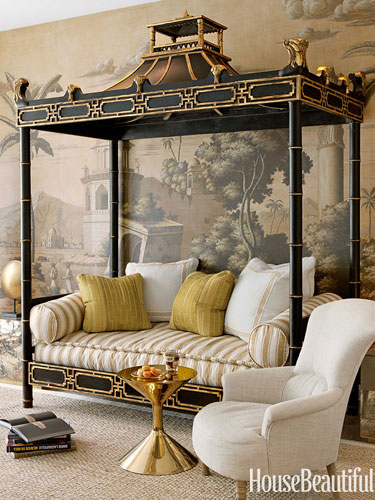 Via House Beautiful / Lisa Romerein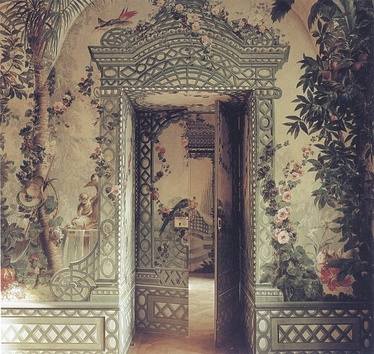 Via House and Garden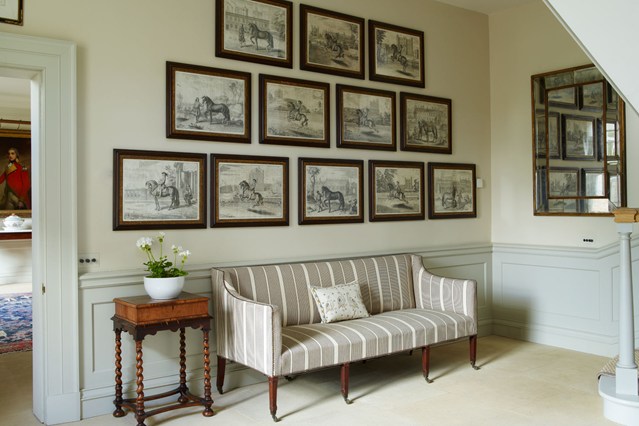 Via House & Garden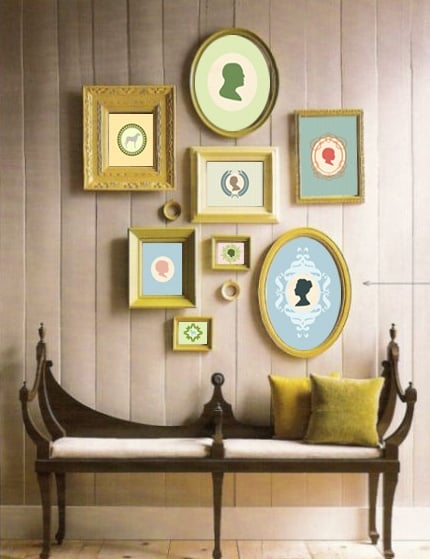 Via Pinterest / Heather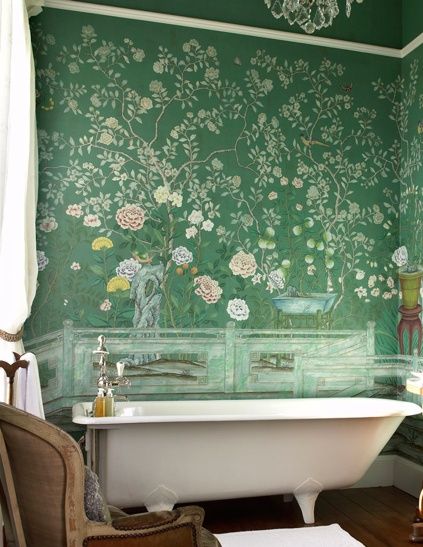 Via Pinterest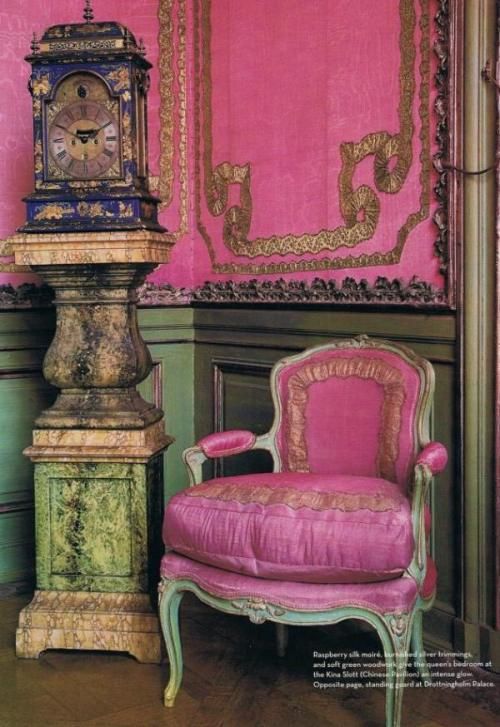 Via Pinterest / eclecticrevisited.com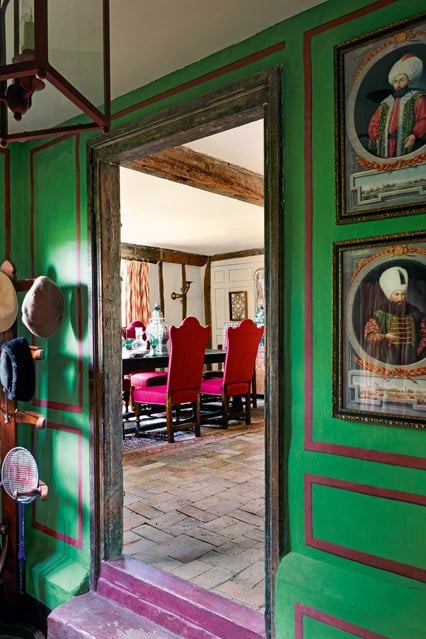 Via House & Garden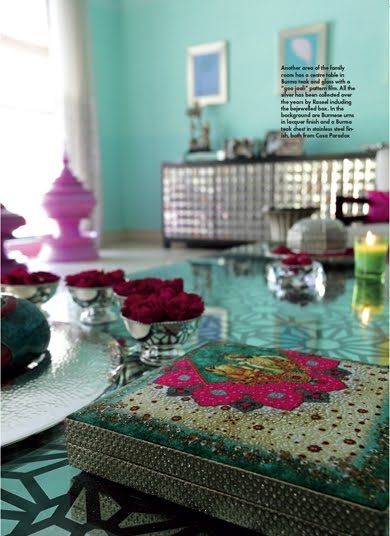 Via Pinterest / Elle Decor India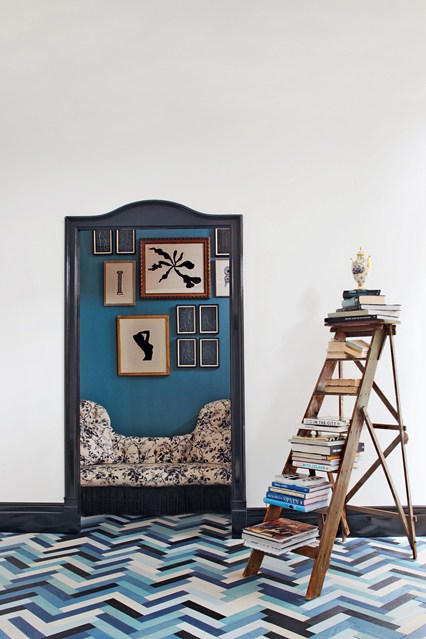 Via House & Garden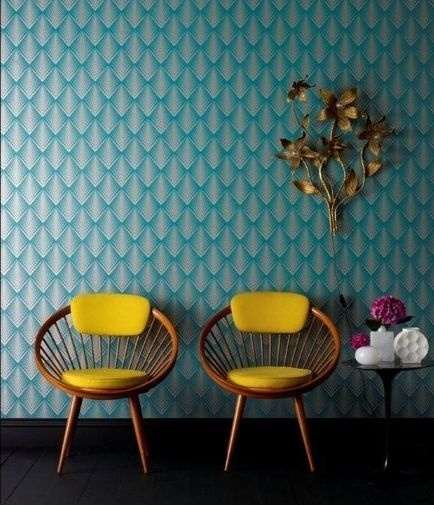 Via Pinterest / goodwithstyle.typepad.com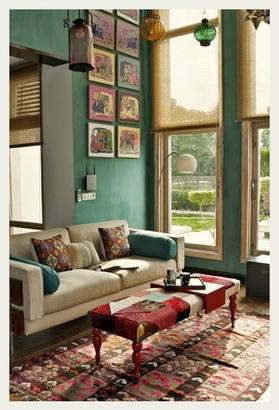 Via anindiansummer-design.blogspot.com.au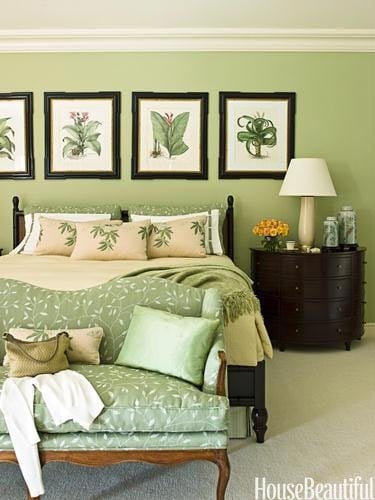 Via Pinterest / House Beautiful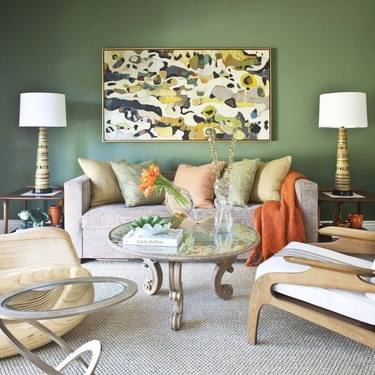 Via Pinterest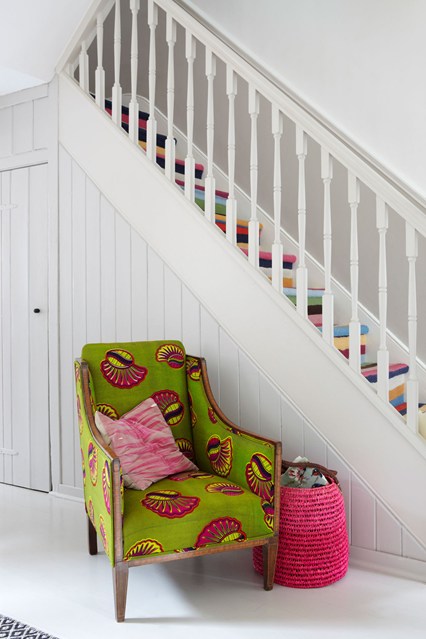 Via House & Garden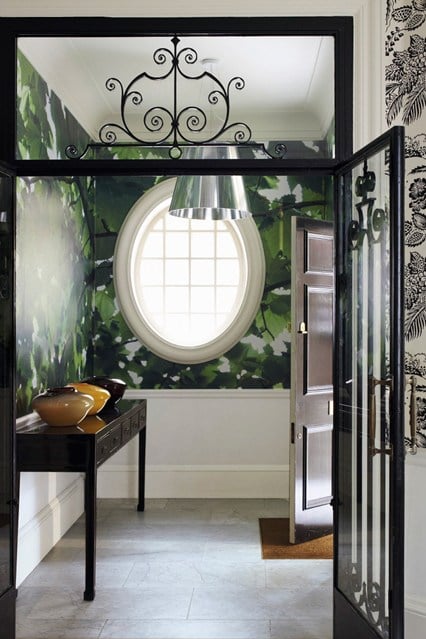 Via House & Garden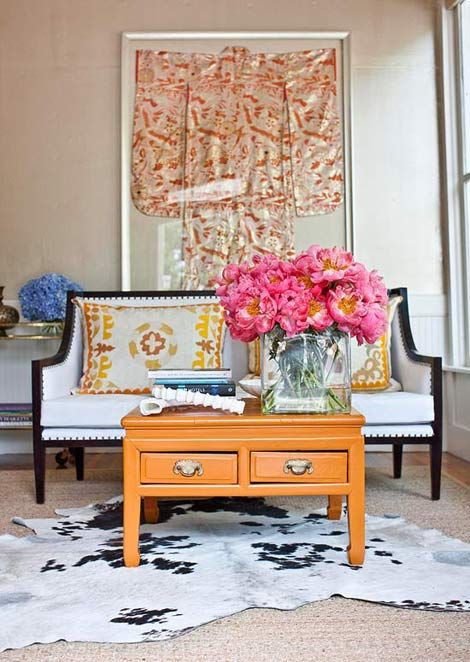 Via Pinterest