A LOT TO BLOG ABOUT / A SPOT OF GLOBE TROTTING
Posted on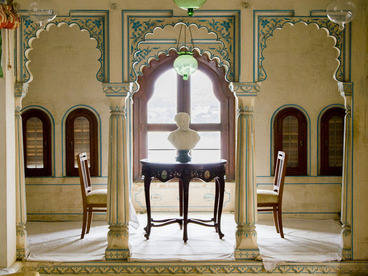 Via sonyaandtravis.com
After a cold and wet spring here in Bath, summer is at last making its tentative appearance. So, don`t stay too sober when it comes to your interior but celebrate the sunny forecast by injecting some colour into your room schemes and by getting yourself in the right mood for your summer holiday.
MAKE A HOUSE YOUR HOME
Over the years, my work has not just involved sprucing up my clients` interiors or home staging properties which are being sold, but also helping clients with their search for a new home. Being still new to Bath, I have joined forces with Shona Forbes-Cable of Bath and Country Property Finders to help out with this.
Highly experienced in the home-finding business, Shona has a real knack for sniffing out super properties which are not quite yet on the market, giving her clients the advantage of arranging viewings, before someone else gets there before them. One can be sure that if she does not find it, it does not exist. It is a very competitive and very much a sellers market here. Shona has great understanding of what her clients are looking for and takes care of them beautifully, so do look her up on www.bathandcountry.co.uk
LET THE JOURNEY BEGIN
You don`t have to travel half way round the globe to add some elements to your interiors which are inspired by designs from far flung destinations. With my new finds, I hope to take you on a journey, without having to go anywhere near a plane, car or train.
Tashi Goldring, a textile designer and muralist, specialises in printed textiles for both interior and fashion design. Tashi creates most of her work through hand screen printing and painting. She can also create bespoke work for clients. Her colours and designs are stunning, fun and very original, www.tashigoldring.com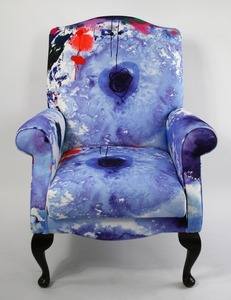 Timorous Beasties is known for its surreal and provocative textile and wallpaper designs. This `Random Abandon Armchair` certainly lives up to expectations with a very `arty` flavour! £2,200 for the set of two chairs, www.timorousbeasties.com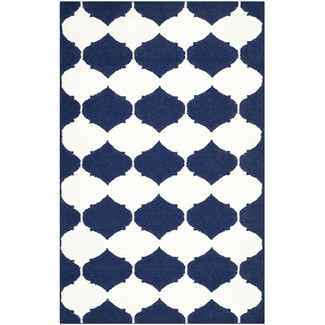 The Dhurries Navy Rug from Safavieh brings that instant Moroccan element to a room scheme, www.wayfair.co.uk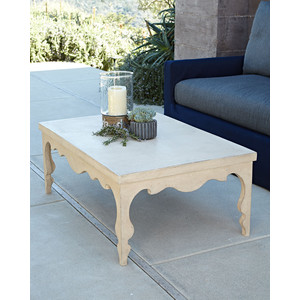 The perfect choice of outdoor table, if you are looking for something stylish which you don`t find in every other garden, Silhouette Outdoor Coffee Table, www.neimanmarcus.com

As this candle is yet again proof, Fornasetti never disappoints when it comes to producing statment accessories which look great around the house, £125, www.amara.com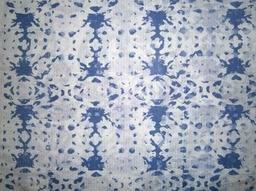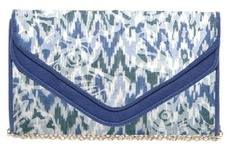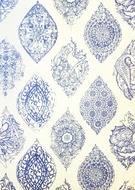 With so many lovely designs from which to choose, it is very tempting to get carried away. It is well worth taking a look at Tashi Goldring`s website to get a feel for what she can turn her beautifully designed fabrics into, www.tashigoldring.com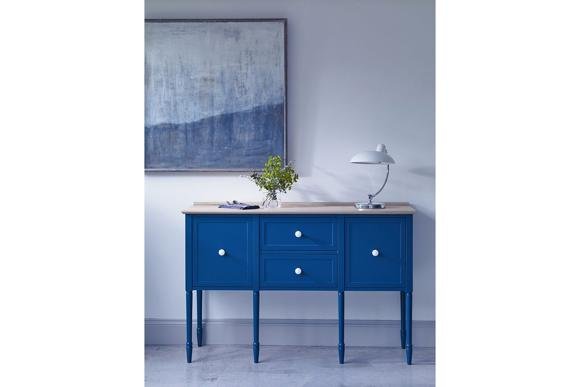 As seen in the Sunday Times, Heal`s is launching a new collection of painted furniture for autumn. The Atlantic Blue Pinner Sideboard, will be one of their front runners and will be available from mid August, £795, www.heals.co.uk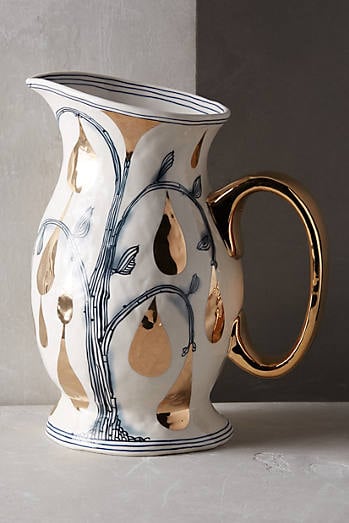 This eye-catching design, is a creation by Sout African Artist Ruan Hoffman and combines traditional craftsmanship with modern art, £96, www.anthropology.com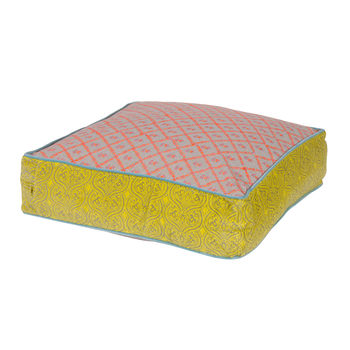 A brilliant solution for a garden party or sitting room if you have a large number of guests. It is easier to store away than a chair and looks very decorative, £105, www.notonthehighstreet.com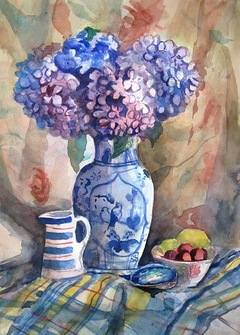 Mary Liddell, a great great great grandaughter of Alice Liddell (Alice in Wonderland) is local to Bath, specialising in Still Life, Landscape and Portraits. Her paintings are beautifully put together and bring a wonderfully warm element to a room, www.maryliddellart.co.uk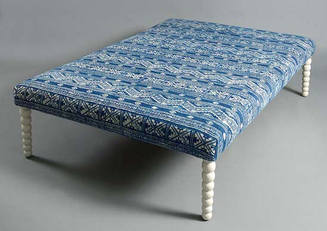 Add a bit of colour to your living space with this stylish `Blue and White Stool`, www.irvingandmorrison.com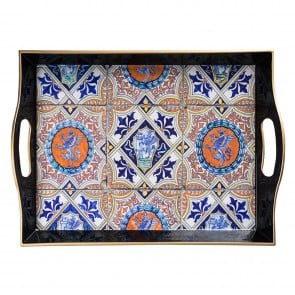 If you are just after that small accessory for your summer entertaining, go for this Majolica Tiles Alfresco Tray, £19.50, www.indiajane.co.uk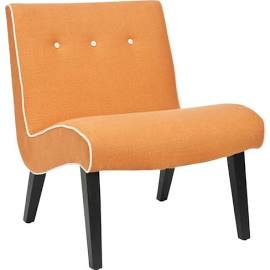 This orange chair is easy to place and goes with most neutral colors, £257.99, www.wayfair.co.uk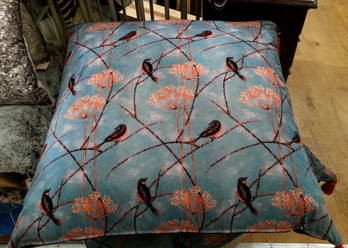 A `bird` told me that this large floor cushion is one of this season`s must haves and worth the investment, £350, www.savannahhome.co.uk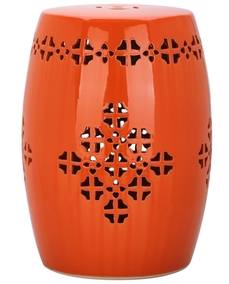 If you have fallen for this very trendy summer colour, the Quatrefoil Orange Garden Stool is a very stylish blend of Asian and Moroccan design, £74.79, www.overstock.com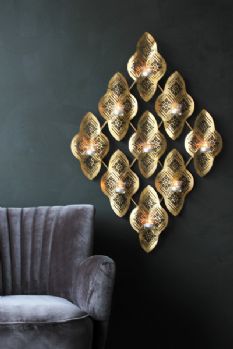 If it is spezial effect one is after, these wall mounted Kasba Tea Light holders will definitely not disappoint £69, www.rockettstgeorge.com,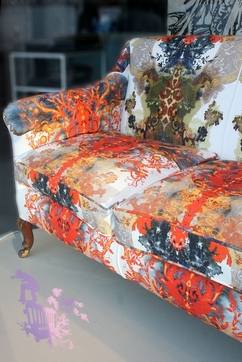 If you are done with all neutral and in need of satisfying the artistic side within you, why not go a bit colour mad and cover your sofa with this Grand Blotch Damask Fabric.....it is great fun but don`t look at it for too long, otherwise your eyes will go all funny!, £120 per meter, www.timorousbeasties.com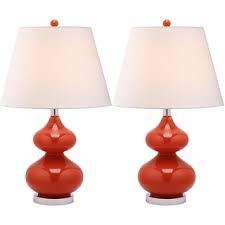 The Safavieh Gale Table Lamp adds that trendy colour spot to a room or is perfect for completing this popular seasonal color scheme, £119.99 (for a set of two lamps), www.wayfair.co.uk
This Serpentine Fronted Vintage Sideboard is a beautiful piece of furniture sitting with ease among classic and contemporary interiors and accessories, £425, www.notonthehighstreet.com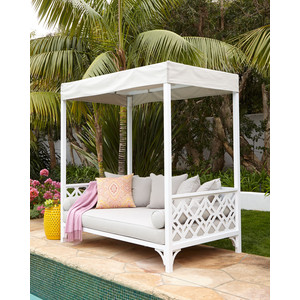 For those, looking for a statement piece in the garden or pool area with a budget to match, this Tamsin Chinois Daybed is a beautiful but also very comfortable find which your guests will fight over!, $6.500, www.neimanmarcus.com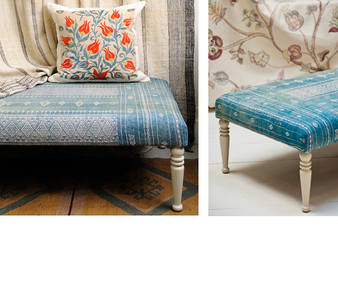 This stylish hand-woven turquoise stool cover reminds me of my last trip to India when I saw and was admiering the stunning range of local Saris, www.irvingandmorris.com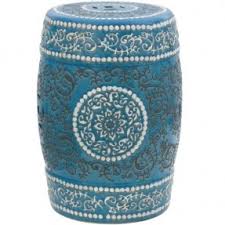 This ornate `Blue Medallion Garden Stool` is made of porcelain and a stylish side table perfect for smaller spaces, £104.07, www.overstock.com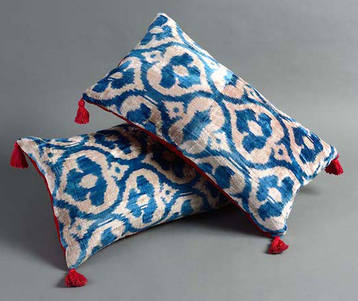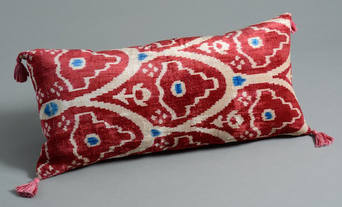 These pretty cushions are perfect for creating your own Moroccan outdoor sitting area and great ones for mixing and matching, www.neimanmarcus.com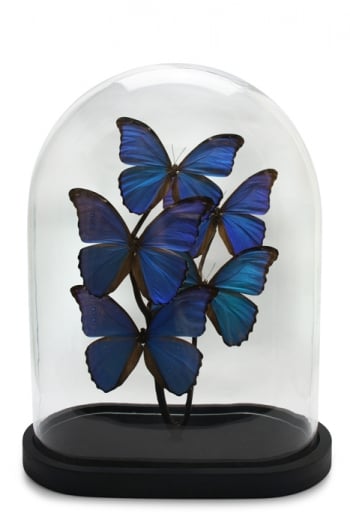 This blue Butterfly Glass Dome Set has been beautifully put together and is a very eye-catching accessory for stylish interiors, Modern Morphos, £225, www.butterflydomes.com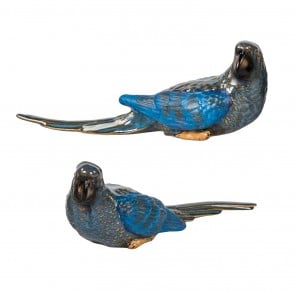 These birds are just perfect. They always look their best and don`t need feeding, £39, www.indiajane.co.uk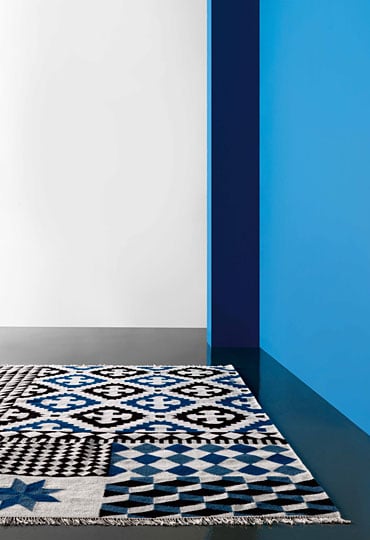 Palermo is a beautiful rug, skillfully created by artisans and available in different sizes (170 x 240cm and 200 x 300cm), from £355, www.wovenground.com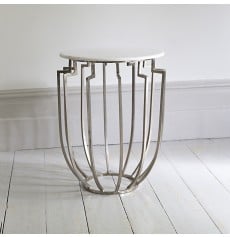 I love this side table for its lightness and capacity to look good with most interior room schemes, £199, www.atkinandthyme.co.uk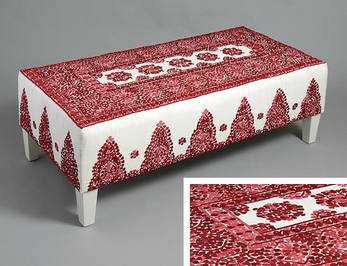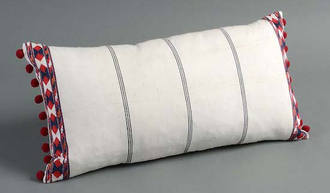 I absolutely love this stool and cushion combination. Add these to an off-white sofa and you are half way to Marrakesh! Baibar Embroidered Stool and Anatolian Pom Pom III Cushion, www.neimanmarcus.com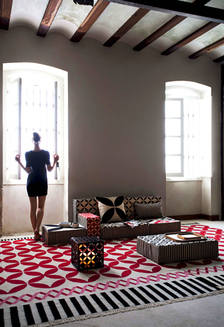 And if you are still lacking another red element in your sitting room, this quirky rug will fill the gap, Catania Rugs, from £355, www.wovenground.com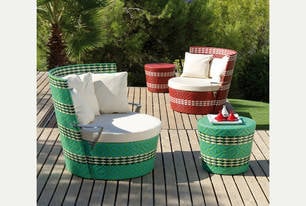 Modern does not always mean minimalist and neutral. These outdoor chairs prove that you can still have some `contemporary` fun when furnishing your garden, Icpalli Garden Armchair £860, Side Table £210, www.gomodern.co.uk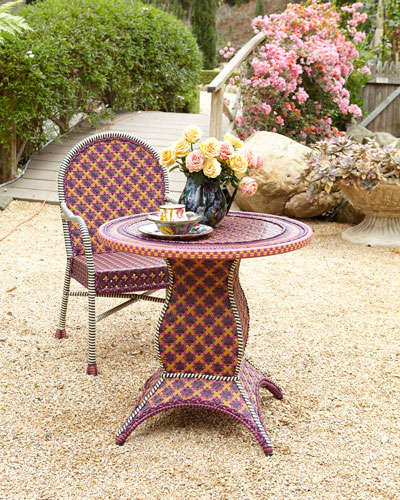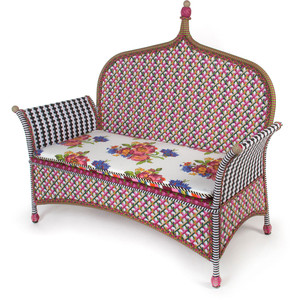 For a bohemian lifestyle look, this colourful outdoor furniture provides a fun and wonderfully quirky place to sit and reflect on life, www.neimanarcus.com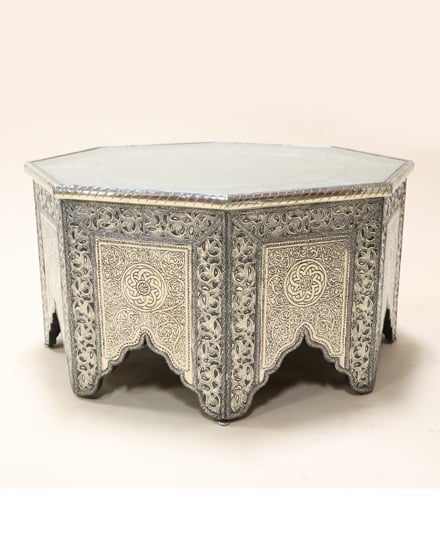 Add some Moroccan magic with this `White Metal Moroccan Octagonal Coffee Table`. £930, www.moroccanbazaar.co.uk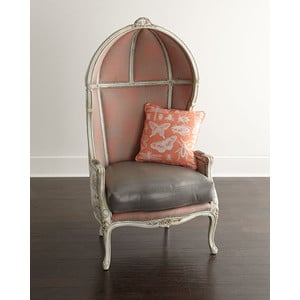 With this `Massoud Summer Garden Balloon Chair` you and your guests will be sitting very pretty, $3.199, www.neimanmarcus.com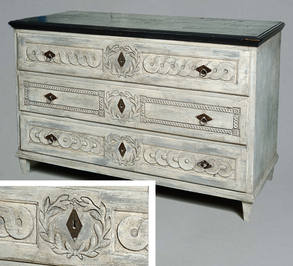 Whether you are aiming for a Moorish, French or Skandi look, the `Carved Chest` is a brilliant piece, which just works with everything, www.irvingandmorris.com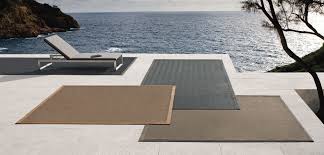 For those who are keen to create an outdoor living room, this solid-color outdoor rug collection by Manutti, is a brilliant way to cover up areas on your terrace which you would rather not see. The rugs can be custom made to the requested size, www.gomodern.co.uk
If you are yearning for your own little luxury retreat in the garden, this Teak Weave Havana Hyacinth Cabana provides a very cosy and shady place to chill out, www.alexander-rose.co.uk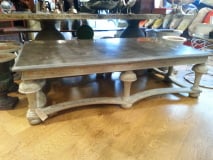 For those who are searching for a good size and substantial statement coffee table, look no further. This Belgian Slate Top Coffee Table is a unique piece and worth the investment, £1795, www.savannahhome.co.uk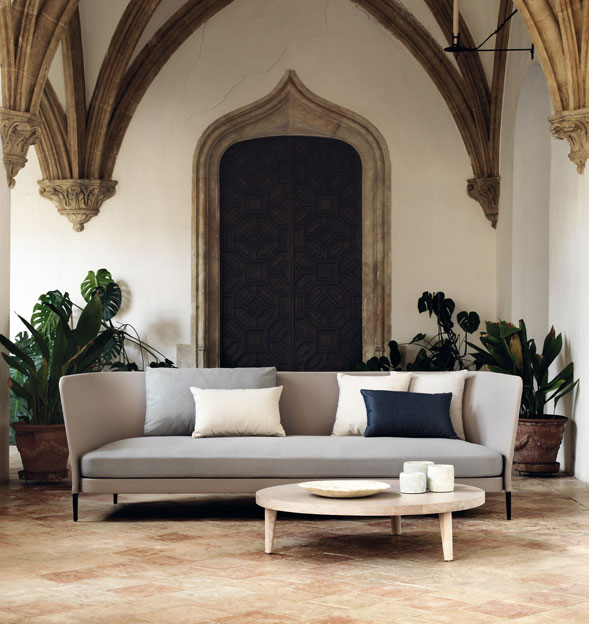 During my search for something with a difference, I came across this super stylish outdoor sofa...yes outdoor. It looks more like a designer indoor sofa and made my heart jump with joy. Kàbu is part of the outdoor collection by Javier Pastor, www.encompassco.com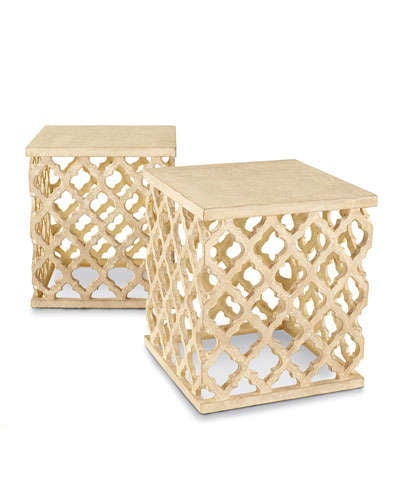 For lovers of Moroccan interiors, these outdoor side tables are a must have, $180, Moroccan Garden Stools, www.neimanmarcus.com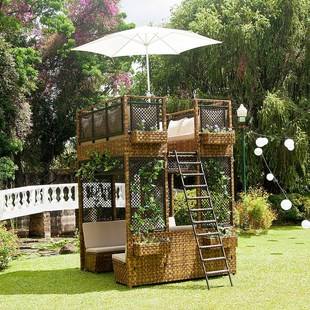 Taking garden entertaining to a whole new level with the `High-Rise`! If there is not enough space to spread out with your outdoor sitting room, why not double up in the truest sense, www.alexander-rose.co.uk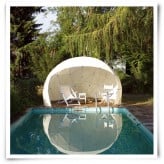 These Garden Igloos come in a number of different specifications and are a very clever concept. From providing simple sun protection to creating an insulated dome usable all year round, www.occa-home.co.uk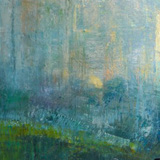 "Divine nature gave the fields, human art built the cities"
Marcus Terentius Varro 116BC-27BC
Another very talented local artist which caught my eyes is Emma Rose. Emma specialises in contemporary, semi-abstract painting with an emphasis on colour and texture. Her style is distinctive, original yet diverse. Using Indian Inks and acrylics she produces vibrant and arresting work. She has a Gallery in the very picturesque village of Wellow just outside Bath but also exhibits her work in Bath. Each work of art is accompanied by a poem. This work is called `Country To City`, £275, www.emmaroseartworks.com

It looks like a jewl in the crown for a glamerous summer coffee table look, £105, www.amara.com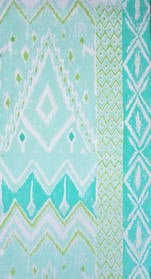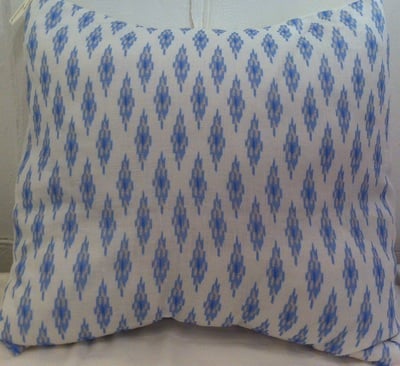 It is a lot of fun, playing with these very refreshing colours. They lend themselves perfectly to mixing and matching as they all work really well together, linen fabrics from £40 per meter, cushions from £30, www.tashigoldring.com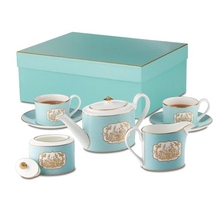 Have your tea break in true and very stylish English fashion with the St James Tea for Two Set, www.fortnumandmason.co.uk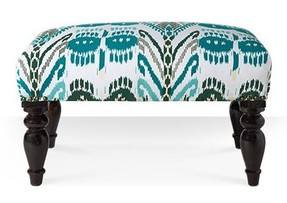 For a spot of colour, I would go for the Barnaby Footstool, £119, www.swooneditions.com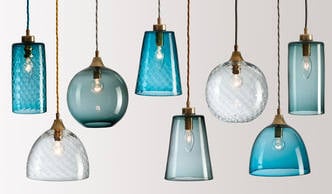 A very bright idea, this very summery display of ceiling lights. This is only one of a number of really stylish ceiling light creations, www.rothchildbickers.com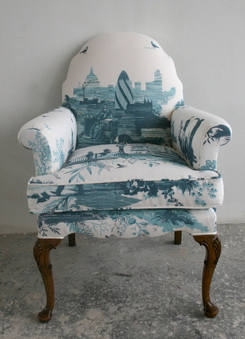 This `London Toile Fabric` is a new and rather original take of the more traditional concept. It is a fun fabric lending itself well for covering furniture or as cushion fabrics, www.timorousbeasties.com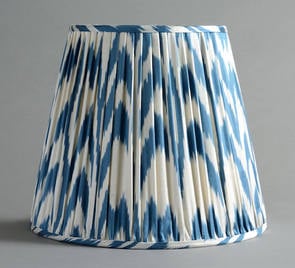 Sometimes, it takes just an eye-catching lamp shade such as this, to spruce up your interior in time for the summer season, www.irvingandmorris.com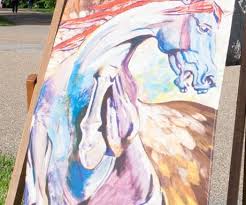 Just 250 deckchairs of the Ronnie Wood design are available. If you manage to get your hands on one of those cool pieces, they`ll be rocking for years in your garden, Ronnie Wood Deckchair, £135, www.culturelabel.com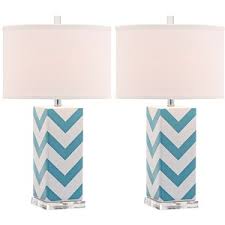 Stylish and timeless is this lamp which comes in a number of colours, £132.99, www.wayfair.co.uk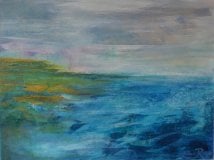 "I beheld only the shoreless azure sea, all covered with a fine rippling of golden scales, and over-head an equally shoreless azure sea, and in it, triumphantly and, as it were, smilingly, rolled on the friendly sun".
(Ivan Turgenev)
For a calming and relaxing element in your living space, `The Azure Realm` would be one of my top artistic picks, £350, www.emmaroseartworks.com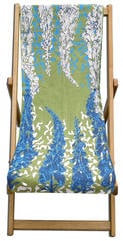 Who wouldn`t love to relax in this gorgeous deckchair. Wether you need a new deckchair cover, are planning to re-vamp aspects of your living space, are in search for inspirational fabric ideas for a dress or just need some fun cushions to scatter around, Tashi Goldring has designed a fun and and inspiering fabric collection which looks fantastic, linen fabrics from £40, cushions from £30, www.tashigoldring.com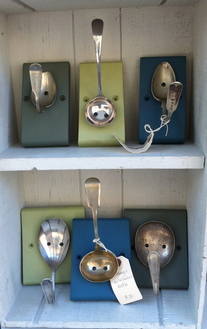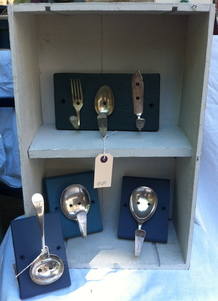 This clever company has re-vamped odd spoons and created very original hooks. Each piece is different and would look great in a country kitchen. This is made by Claire Mcdonald, a local artisan who can also supply custom made pieces. Claire also has a stall every other Sunday at the Bath Greenpark artisan market, www.ohmylovely.co.uk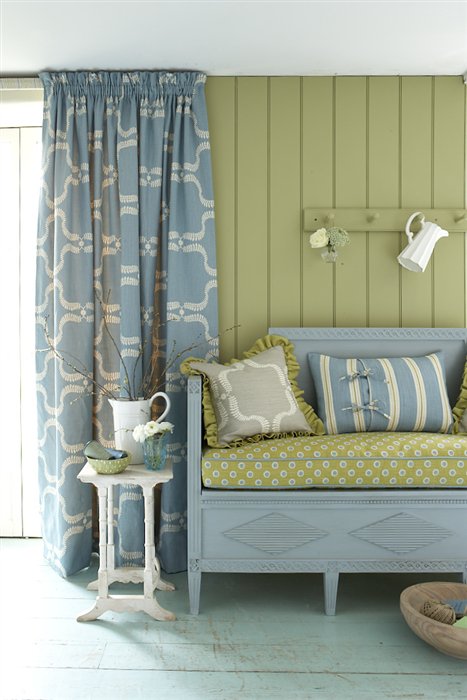 I love this green/blue colour combination which reminds me of the great outdoors. These decorative fabrics will never quite go out of fashion, www.vanessaarbuthnott.co.uk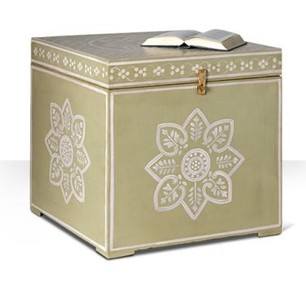 The Yulin Storage Box Desert, is one of a number of storage boxes in different sizes and designs which for once, you don`t have to hide away, £119 www.swooneditions.co.uk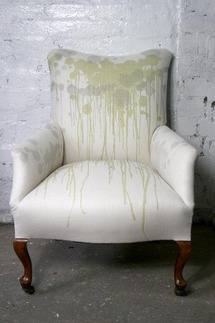 This `Lemon Bleed Chair` brings a very refreshing element to most interiors and can easily squeeze into most spaces, £900, www.timorousbeasties.com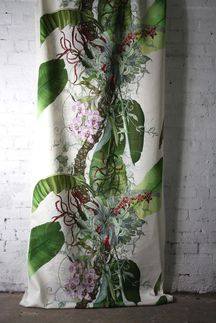 Green leaves are having a huge revival and are this season's must haves, so why not be bold and splash out on this leafy and colorful curtain and upholstery fabric, £135 per meter, www.timorousbeasties.com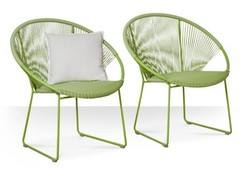 A great idea for relaxed outdoor seating, these chairs will blend in well with the greenary in your garden, Coco Outdoor Chairs Apple, £349 for the set of 2 chairs, www.swoonedition.com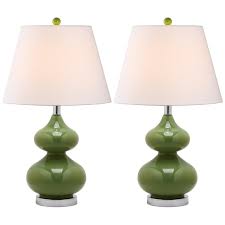 This green retro lamp looks stunning with the leafy curtains or most nature inspired room schemes, £119.99 for a set of two lamps, www.wayfair.co.uk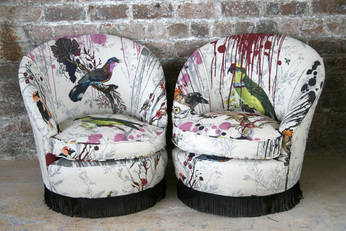 To add to the green nature loving interiors, this pair of `Bird Bleed Tub Chairs` works well as a wonderfully quirky element, £2,000 for the pair, www.timorousbeasties.com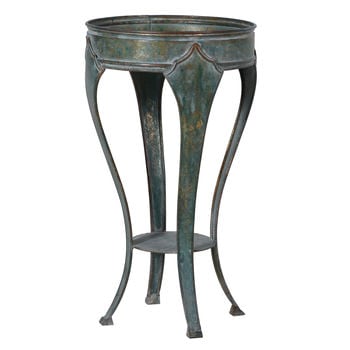 This `Vintage Look Iron Plant Stand` can either hold a large plant pot or alternatively double up as a small side table, £250, www.notonthehighstreet.com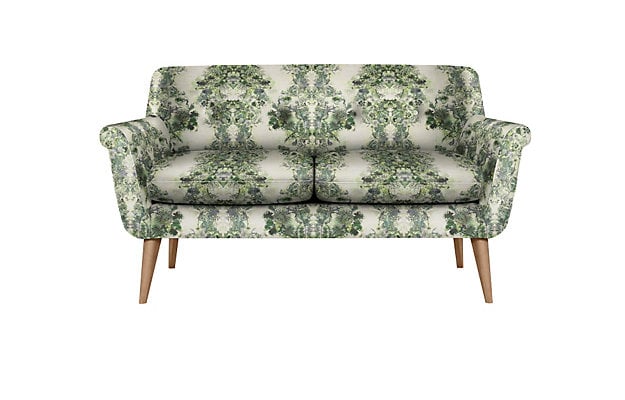 This sofa would sit very prettily in a conservatory, www.marksandspencer.co.uk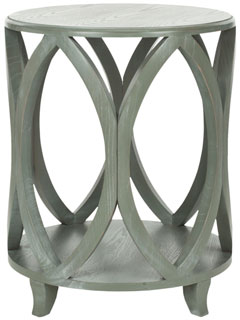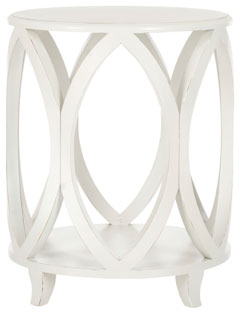 These eye-catching side tables look good in both colours, Safavie Layton Side Tables, £154.99, www.wayfair.co.uk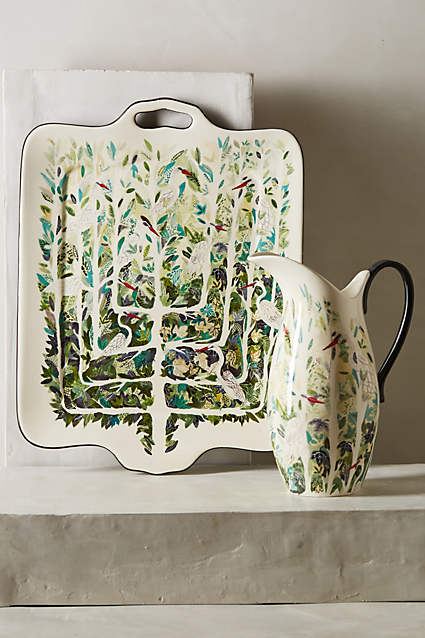 Inject a bit of fun in your summer entertaining with this hand painted serverware inspired by nature, from £24.95, www.anthropology.com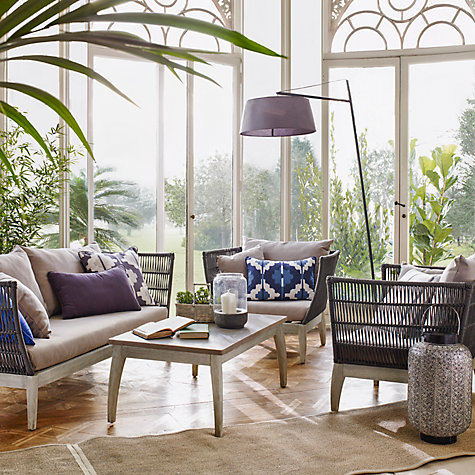 Relax the stylish way with the John Lewis Ariel Outdoor Furniture range, from £175-£525, www.johnlewis.co.uk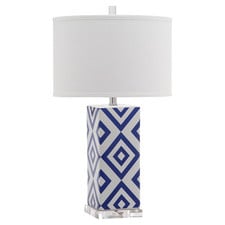 Fresh and graphic, the Safavieh Prim table lamp brings a refreshing touch of colour to transitional rooms, £132.99 (for a set of 2 lamps), www.wayfair.co.uk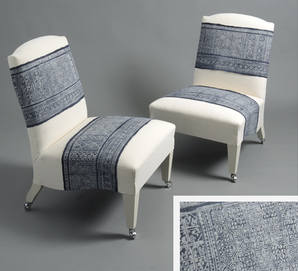 You can be sure, that these unique `Japanese Slipper Chairs` will not go un-noticed and blend in beautifully with most types of furniture, www.irvingandmorrison.com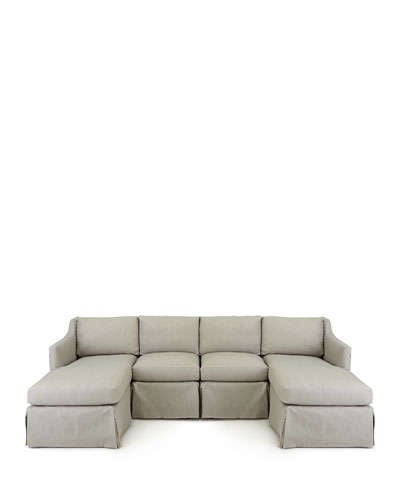 No need to lose out on that luxurious look, when putting together your outdoor sitting room. The Harrison Vesper Four-Piece Outdoor Sectional takes outdoor seating to a new and very classy level! $9.365, www.neimanmarcus.com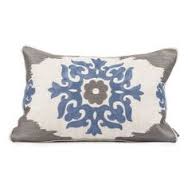 These embroided cushions add a touch of relaxed luxury to indoor or outdoor seating, Mini Arri Ikat Pillow Blue, $185, www.ankasa.com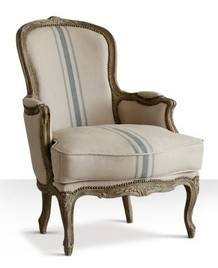 I love the concept of using contemporary fabric on classic chairs, giving it a stylish yet relaxed look, Anita Armchair, £449, www.swooneditions.com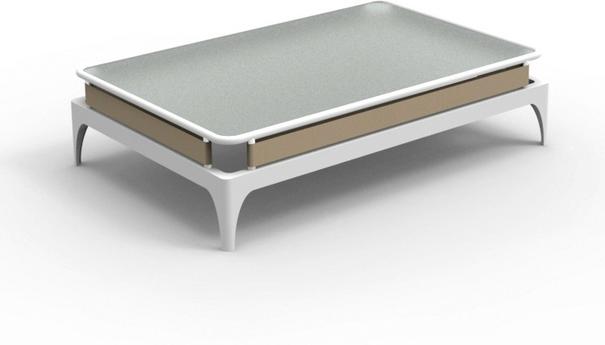 For a fantastic timeless look, my top of the picks is this luxury outdoor coffee table by Talenti (by Viva Lagoon), £546, www.furnish.co.uk
Add these beautiful outdoor armchairs, and the deluxe look is complete, Outdoor Upholstered Chair, $1695, www.neimanmarcus.com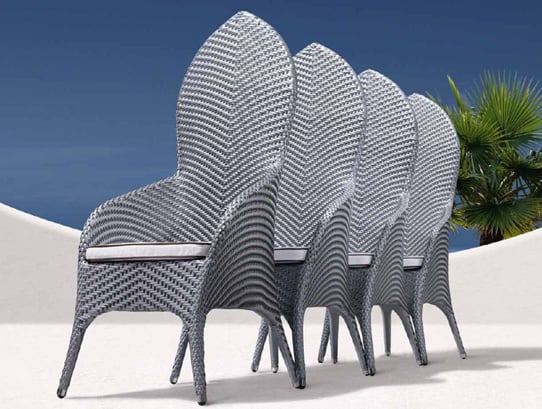 While we are still going for the `all out` luxury outdoor living room experience, these quite unique Palm High Back Dining Chairs will certainly be the ultimate must have for al fresco dining, www.modenafurniture.co.uk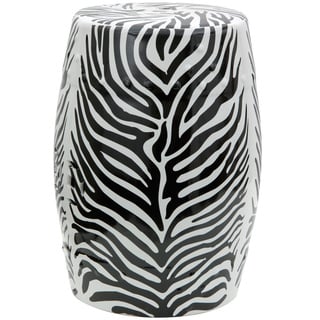 For those who are more into the `Out of Africa` experience, this Zebra Leaf Porcelain Garden Stool might be the new favorite accessory for the outdoors, £104.07, www.overstock.com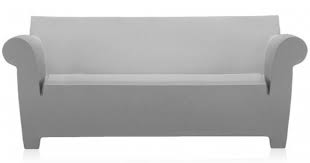 Kartell has come up trumps with another easy-on-the-eye outdoor armchair and sofa design which are available in a number of colors, from £404-£521 www.madeindesign.co.uk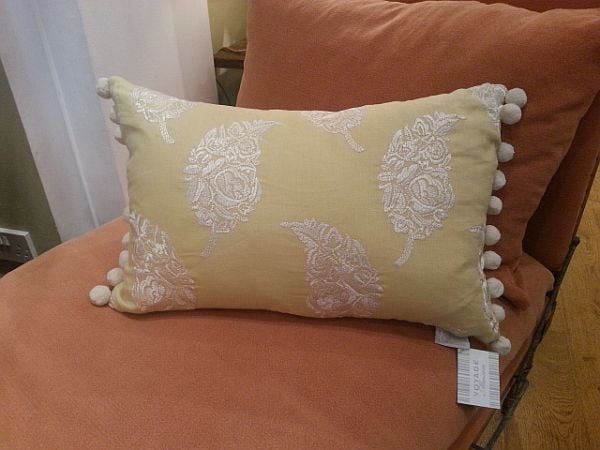 A perfect seasonal addition providing a spot of color, £48, www.savannahhome.co.uk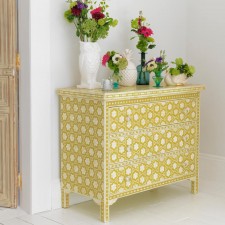 One of this season's favourites is this pretty yellow chest, hand made in India, £1,295, www.grahamandgreen.co.uk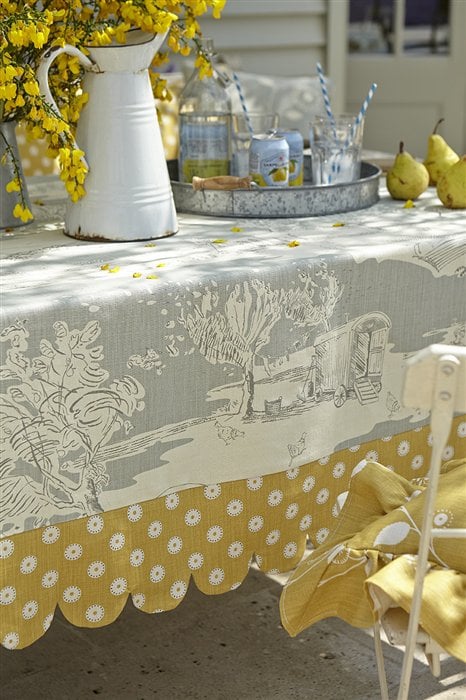 A lovely example of how to use these fresh and zesty fabrics from Vanessa Arbuthnott, www.vanessaarbuthnott.co.uk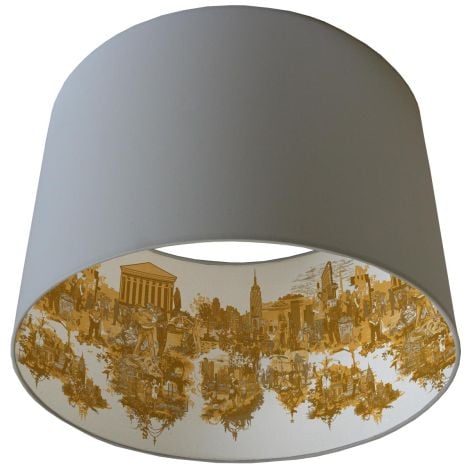 A very cool way to lighten up a bedroom, with this New York City Toile Lampshade, £189, www.timorousbeasties.com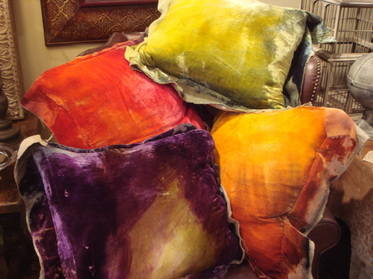 These antiqued velvet silk cushions by former textile designer for Galliano and McQueen, are pure luxury. Each cushion varies in colour and makes it quite unique, £148, www.savannahhome.co.uk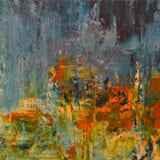 "For everything seemed resting on his nod, As they could read in all eyes.
Now to them, Who were accustomed, as a sort of god, To see the sultan, rich in many a gem,
Like an imperial peacock stalk abroad (That royal bird, whose tail's a diadem)
With all the pomp of power, it was a doubt. How power could condescend to do without" - Lord Byron
The `Peacock Palace` is a wonderfully vibrant work of art, looking good in classic as well as contemporary interiors, £550, www.emmaroseartworks.co.uk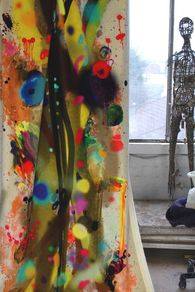 This Graffiti Stripe Velvet Fabric would leave even Banksy green with envy! £150 per meter, www.timorousbeastiesfabric.com
photo multi color shades and lamps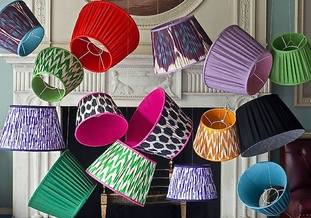 Decisions, decisions.....which lamp and which shade? With this explosion of colours and so many gorgeous designs to choose from, it is impossible to go for just the one......I WANT THEM ALL!! www.janemcintyredesign.com
This is a great piece of furniture if you have small children running round the house. If it does get a little knocked about or is getting the dirty hands treatment, it has the capacity to hide it well, Laval Cabinet, £399, www.swooneditions.com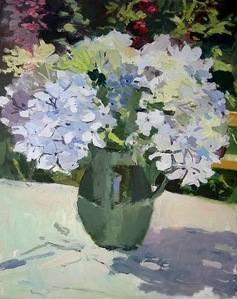 Another of Mary`s easy-on-the eye Still Life`s. There are a number to choose from but I particularly love the choice of colour, www.maryliddelart.co.uk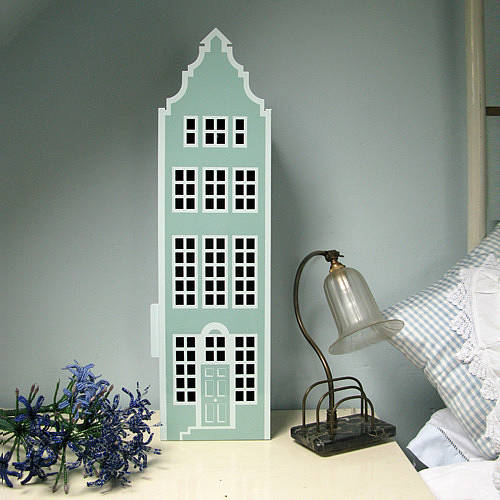 Your children will love you forever if you treat them to one of those original Metal Dutch Cabinets. They are available in three different colours, £164 each, www.notonthehighstreet.com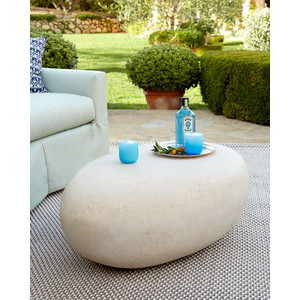 You may not want to leave a stone unturned in order to get your hands on one of these original outdoor coffee tables, Riverstone Outdoor Table, $825, www.neimanmarcus.com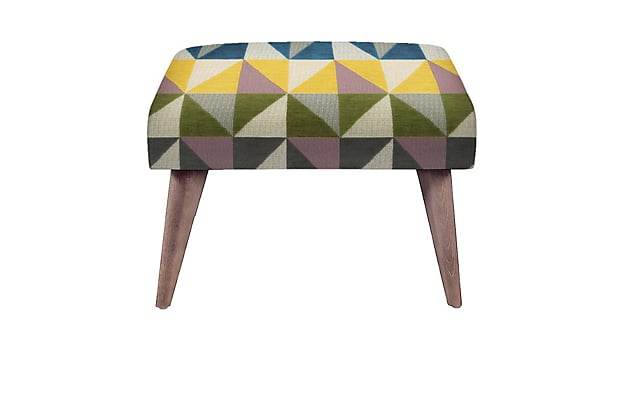 A fun and funky piece of furniture for all retro lovers, Portia Footstool, www.marksandspencer.com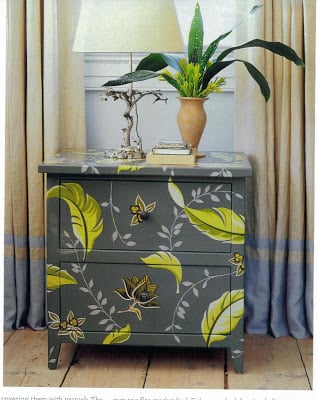 A beautifully upcycled chest of draws injecting a fun element into a bedroom, Isabel Marant, mytheresa.com UK, £380, www.cnbhomes.com
INSPIRATION FOR SEASONAL STATEMENT INTERIORS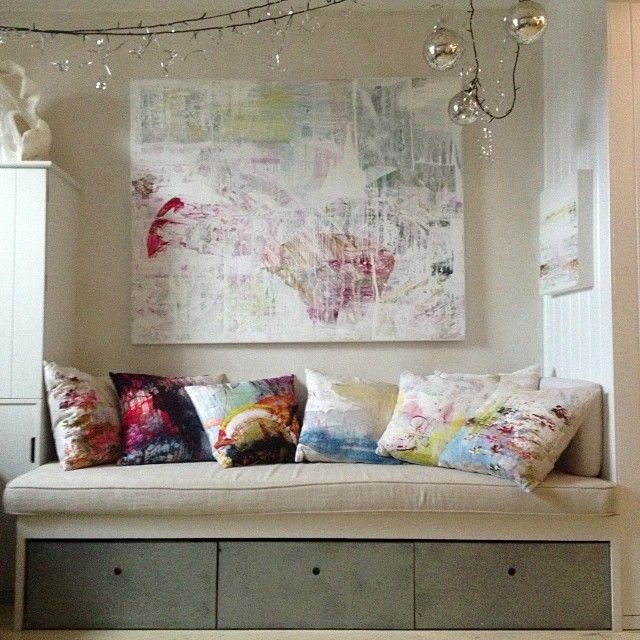 Via www.lonnymagazine.co.uk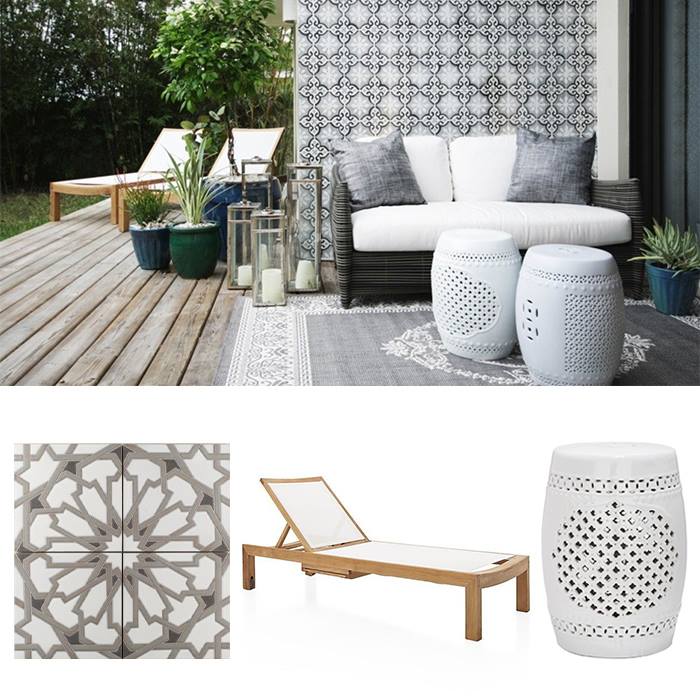 Via www.lonnymagazine.co.uk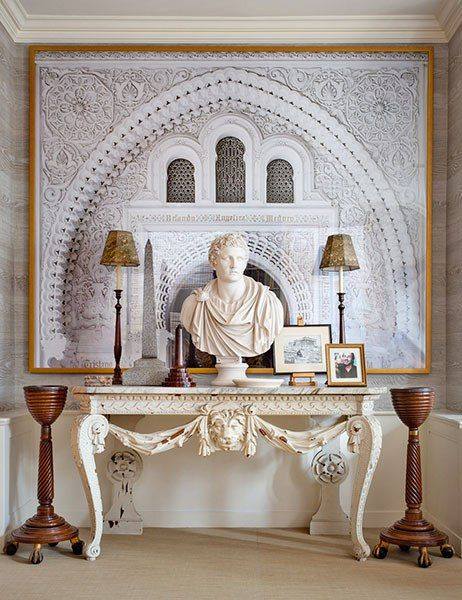 Via www.lonnymagazine.co.uk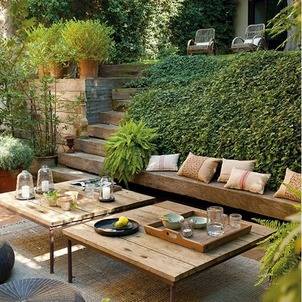 Via www.lonnymagazine.co.uk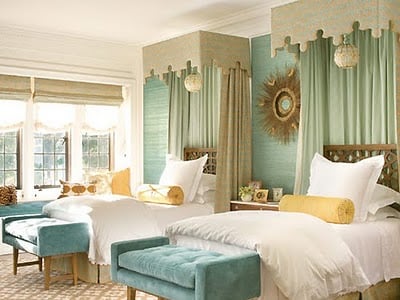 Via www.styleofdesign.com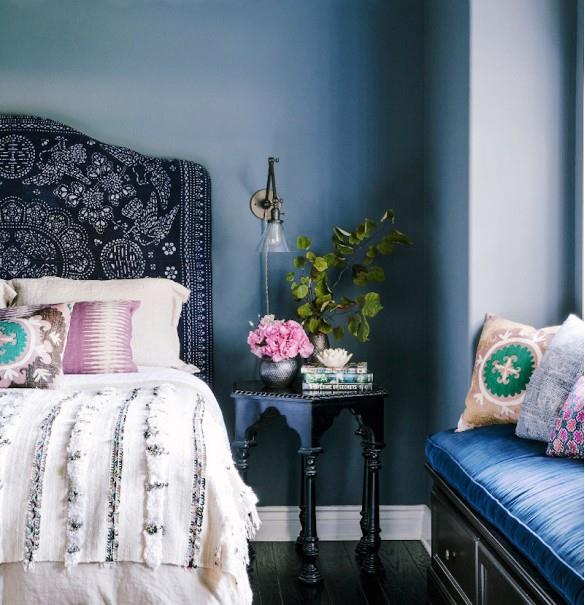 Via www.lonnymagazine.co.uk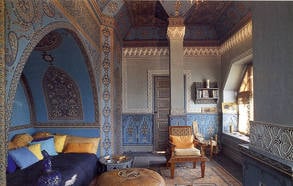 Via herecreativity.blogspot.com / Design-Remond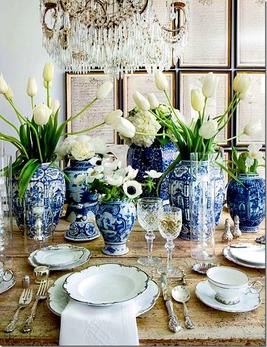 Via www.hollymathisinteriors.com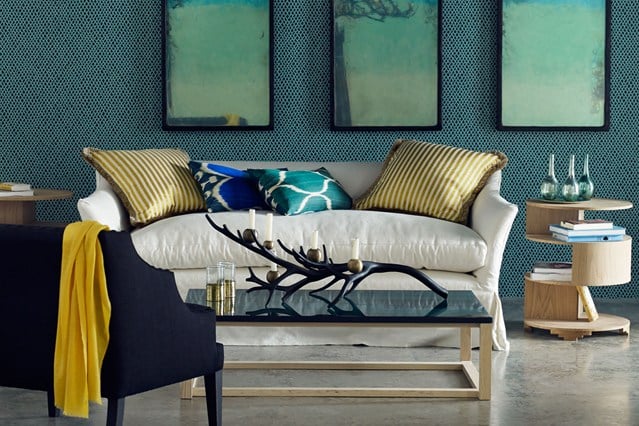 Via Jake Curtis / Tom Palmer Studio / Farrow and Ball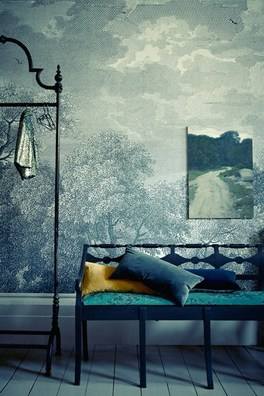 Via Kristin Perers / Anthropology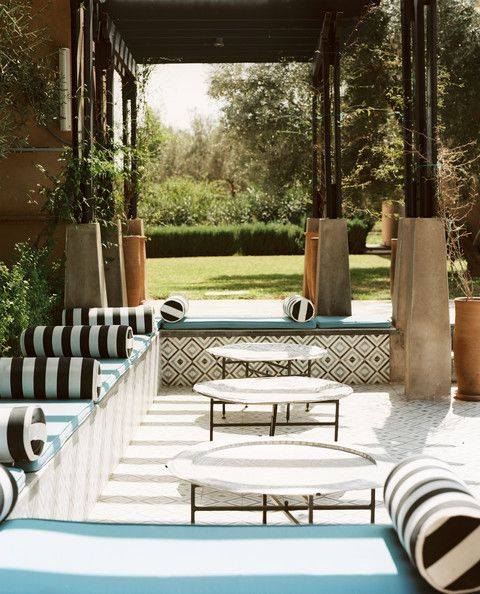 Via www.lonnymagazine.co.uk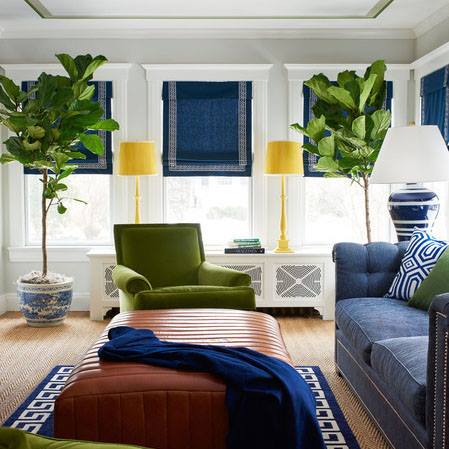 Via: www.lonnymagazin.co.uk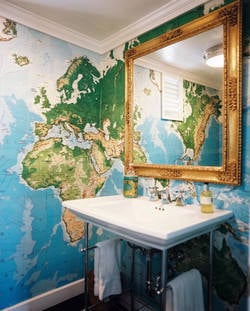 Via www.ferodoor.com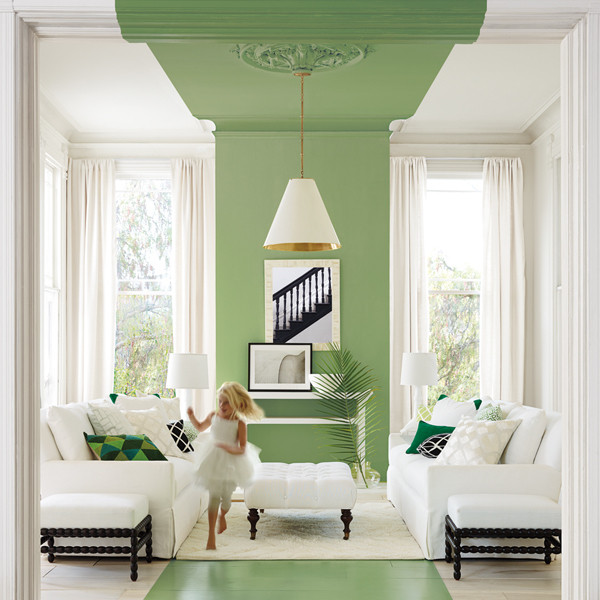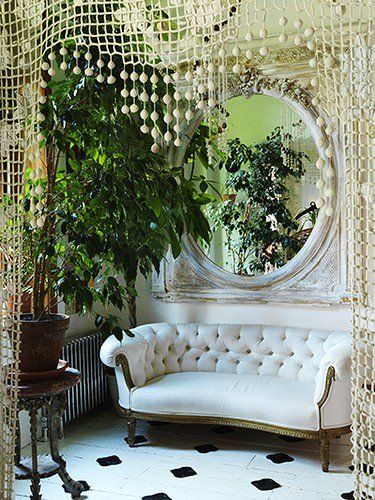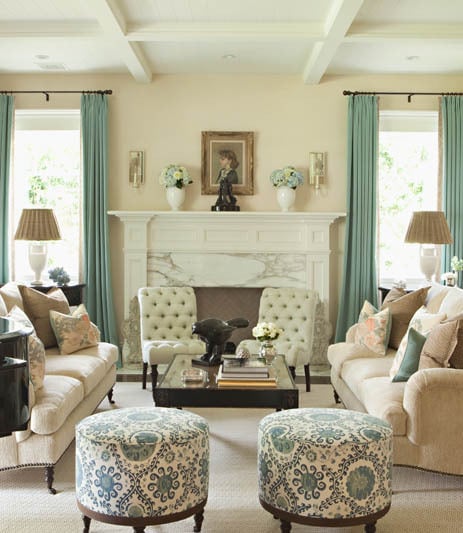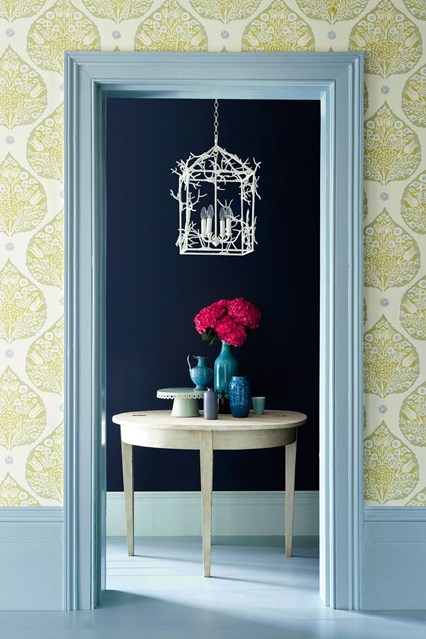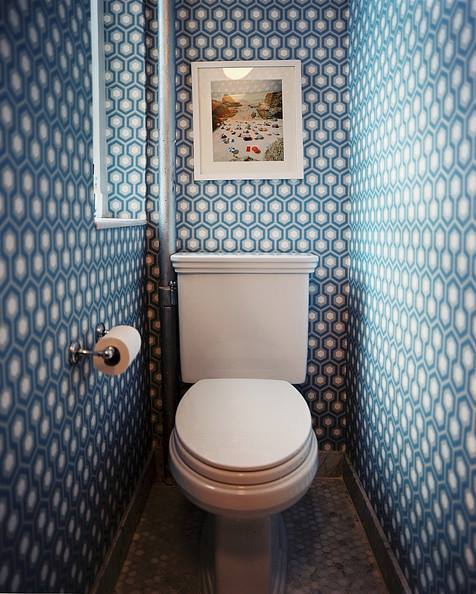 Via www.lonnymagazin.co.uk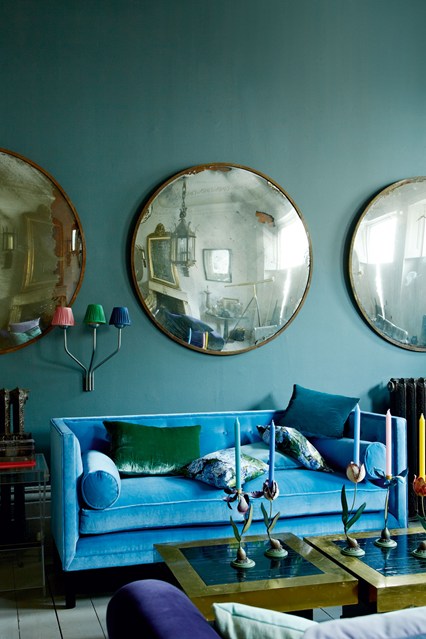 Via Kristin Perers / Farrow & Ball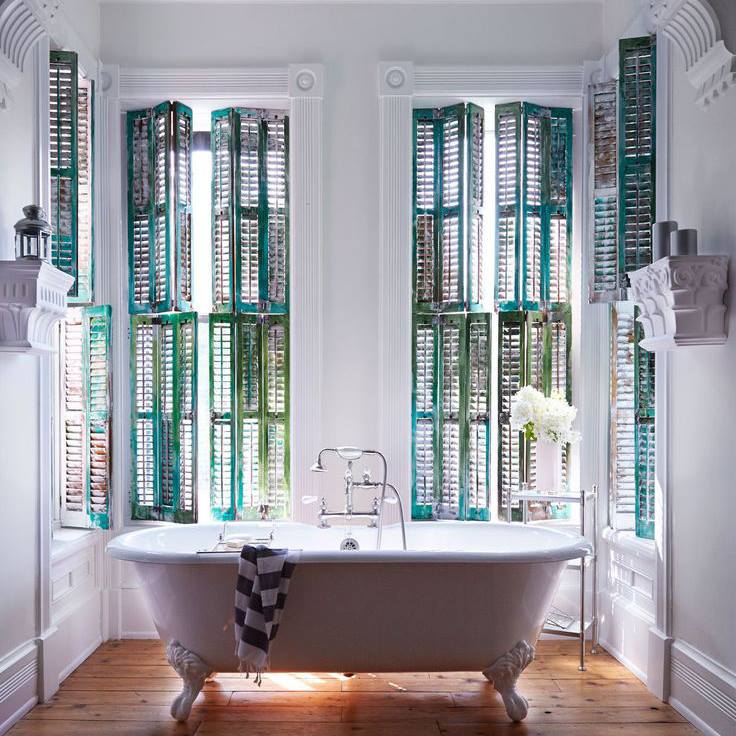 Via www.lonnymagazin.co.uk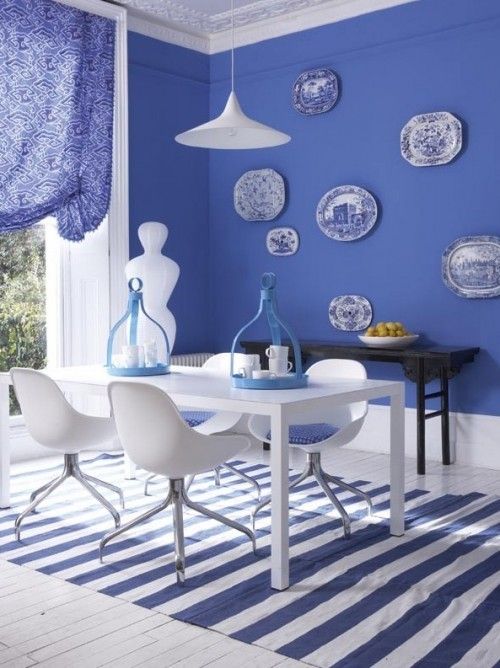 Via www.curbly.com