A LOT TO BLOG ABOUT / AUTUMN SPIRITS AND PUMPKIN TREATS
Posted on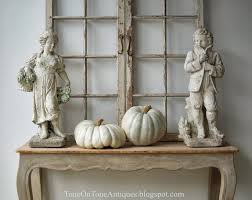 With the days getting shorter, time has come to start focusing on decorative inspirations for indoors. With Halloween aproaching fast, I have included a few bewitching touches to get in the mood for the new season.
Whether the preference is for autumn hues or neutral shades, there is room for all tastes and no lack of ideas for decorative seasonal touches.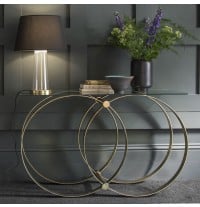 With its pleasing shape, this console table could well serve as a statement piece for a hallway, Etienne Glass Top Console Table, £449, www.atkinandthyme.co.uk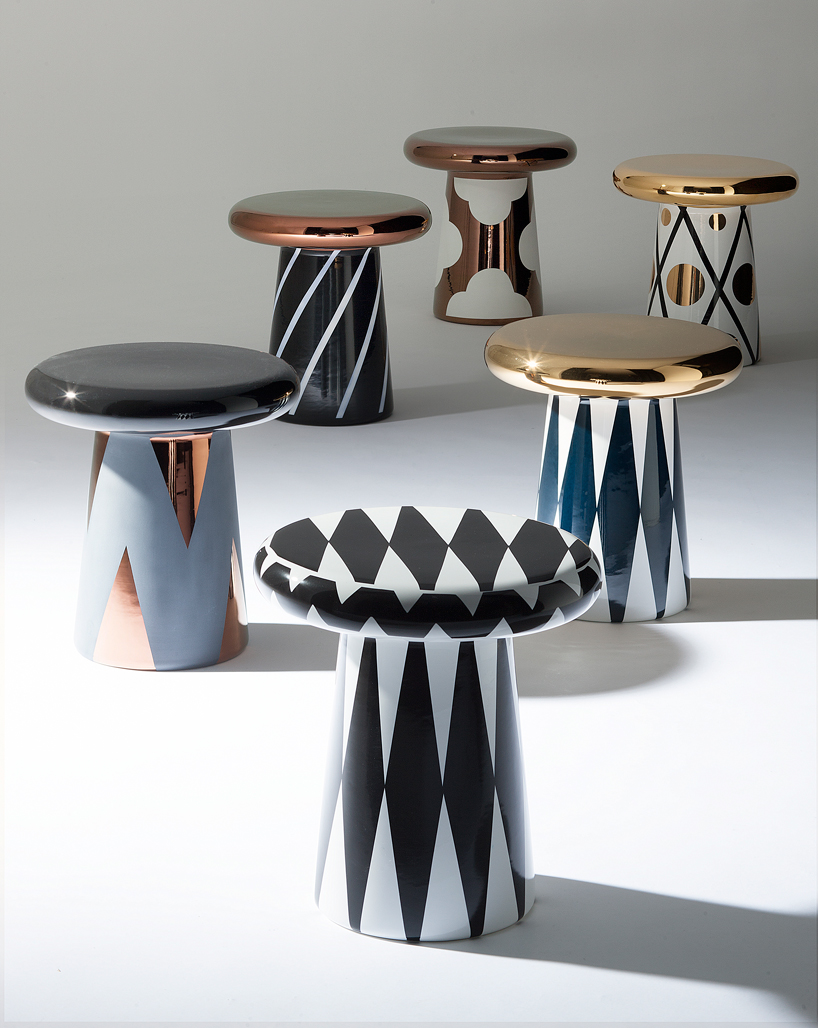 Bring a smile to your living space with these unique Mushroom shape tables. Even better, choose different designs and scatter them around the room. Bosa Ceramiche produced these rather fun T Tables in collaboration with Jaime Hayon, T-Table Special Eddition Coffee/Side Table Bosa, EUROS 805,20, www.miliashop.com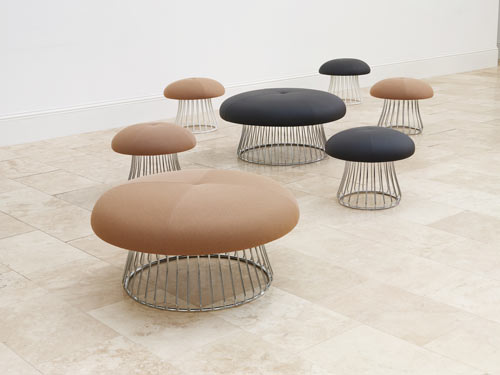 David Fox launched the Magic Stool for Boss Design. Wouldn`t it be fun to have an entire room decked out withe these chairs creating the indoor equivalent of a mushroom field. The stools come in different sizes and colours. From £443,04 for the Small Magic Stool, www.officechairsuk.co.uk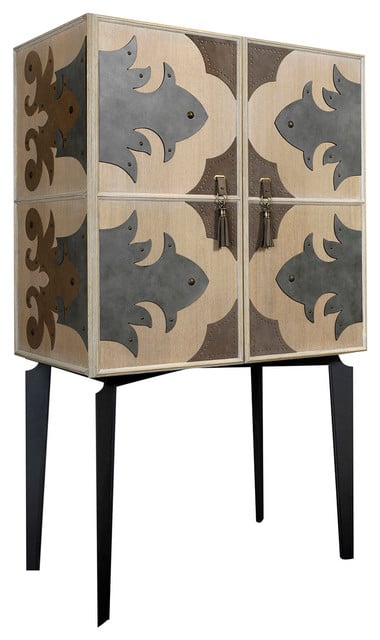 It is difficult to keep one`s eyes off this designer Sideboard with leather details giving this piece of furniture a stunning moorish look, Valentina High Sideboard, www.coleccionalexandra.co.uk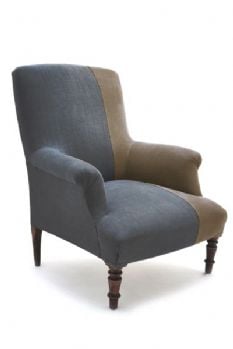 Ahtough this Vintage Victorian Armchair shows off a very neutral colour scheme, the two tone design, give it a bit of an edge, Two Tone Armchair, £1250, www.rockettstgeorge.co.uk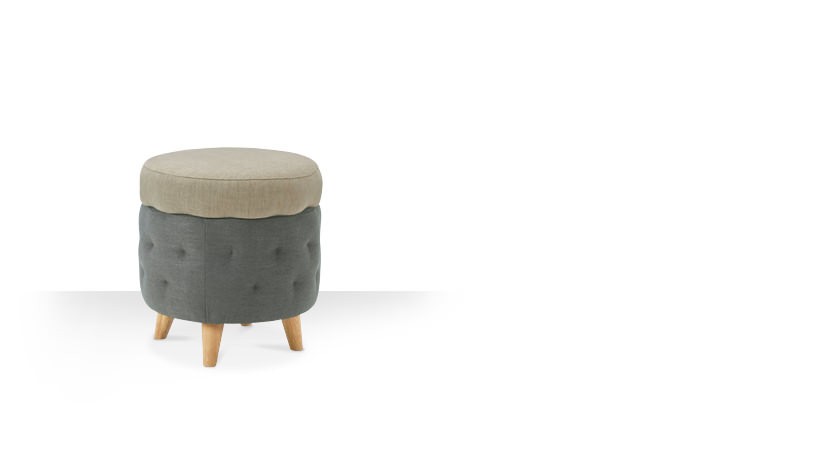 This contemporary footstool comes in different colour combinations and is a very useful emergency seat.....and if you have to entertain unexpected guests and are in need of a quick tidy-up, just lift the lid and use the stool to store things in, Bradshaw Footstool, £149, www.swooneditions.com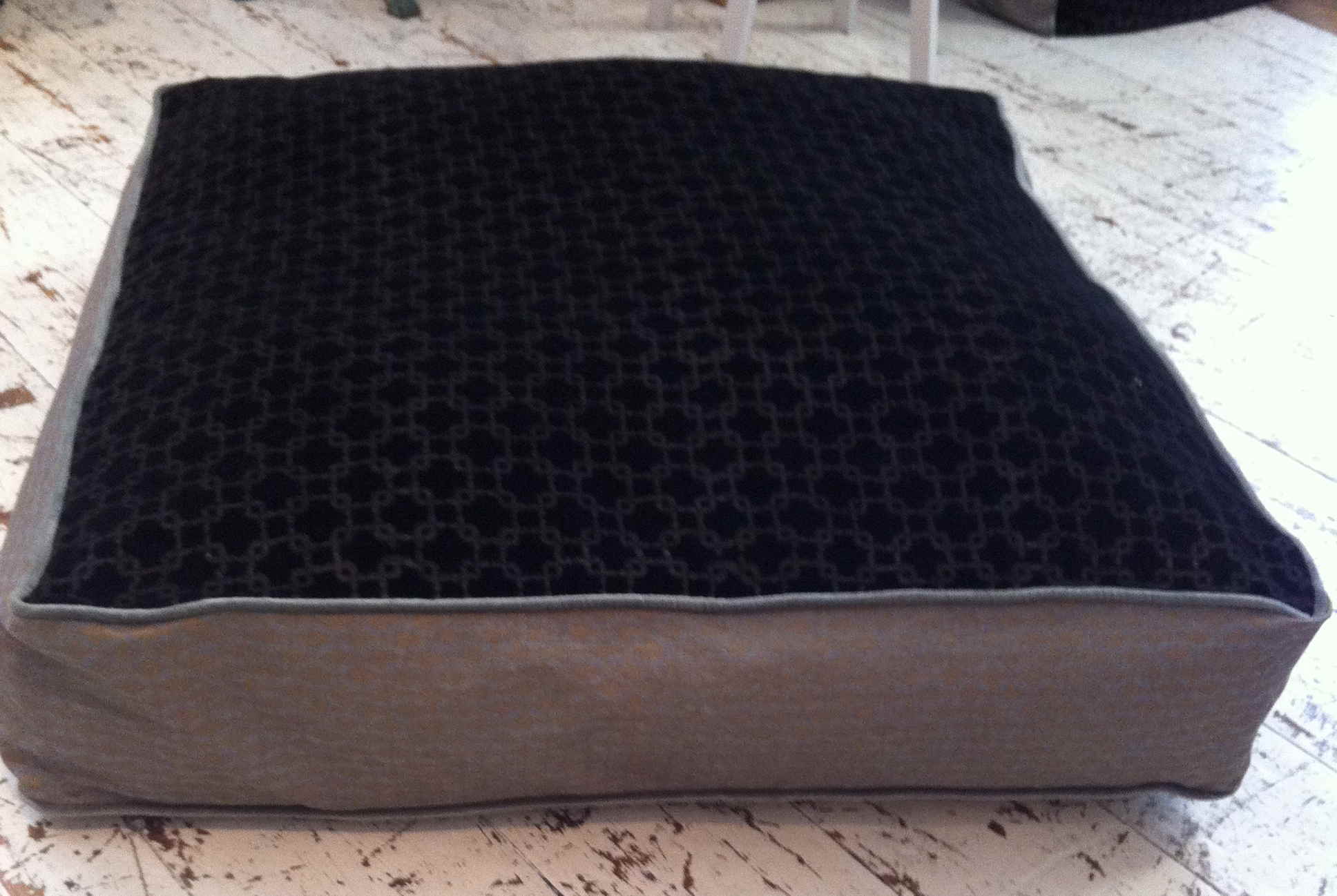 For stylish emergency seating, these floor cushions are perfect and easy to store, £99, Blue Bath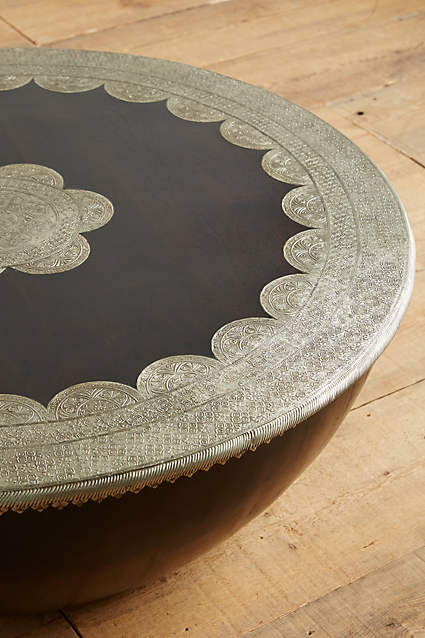 Give your interior a warm and moorish touch with this gorgeous and unusual coffee table, Embossed Meridian Coffee Table, £698, www.anthropologie.com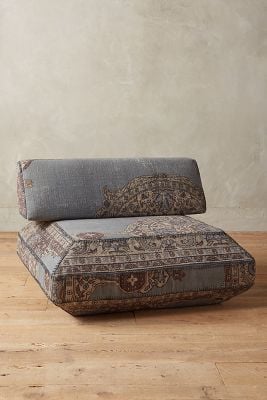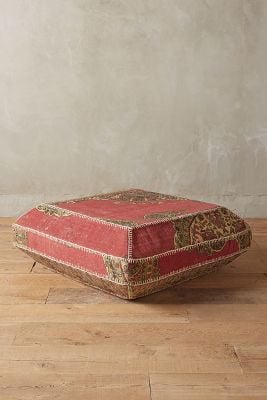 For those who love the shabby chic/moorish sort of look, this modular corner chair is a real find. It is one of different sofa elements which can be mixed and matched and comes in different colours too, Souk Modular Corner Chair, £1200, www.anthropologie.eu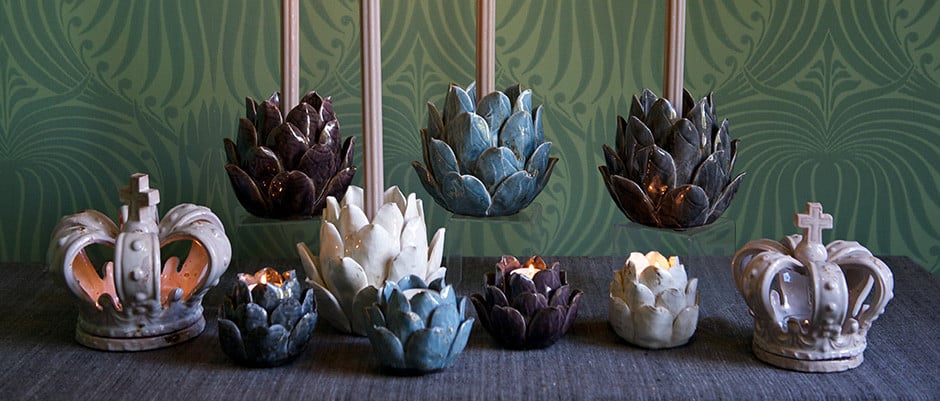 These Artichoke candleholder provide a really decorative element to a kitchen or dining table. They come in a variety of colours and sizes, from £14.99, www.shop.velvet-dash.com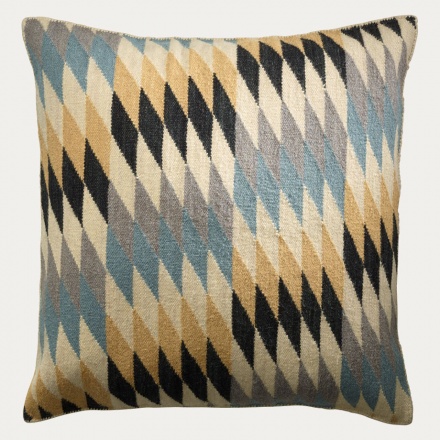 Stay up to date with this seasons` colours and treat yourself to these gorgeous cushions, £89 www.linumdesign.com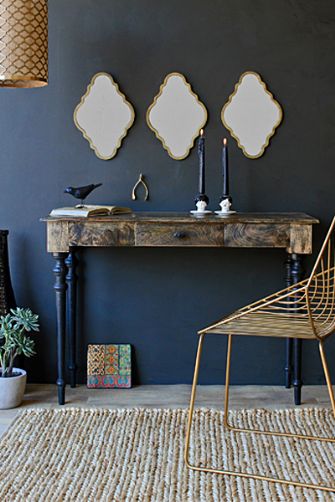 This console table has a lovely shabby chic look for a relaxed interior, Rivington Black Iron Console Table, £395, www.rockettstgeorge.co.uk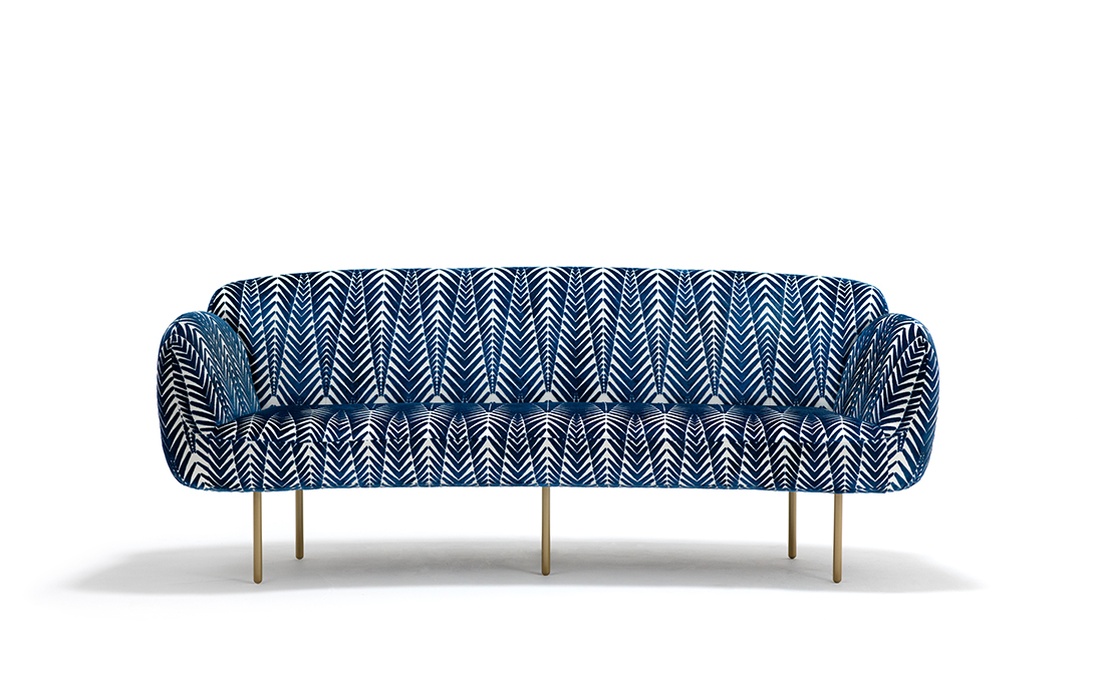 This `Stardust Sofa` is a real stunner and a perfect choice for Retro lovers, www.se-london.com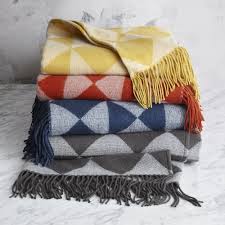 Snuggle up in these and stay warm in style with these Triangle Jacquard Throws, £29 each, www.westelm.co.uk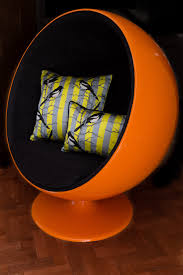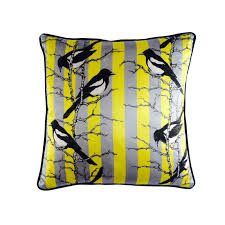 Lux & Bloom is a small but inspirational new design house. The eclectic textile and homeware designs are perfect for those who like to add eyecatching elements to their home interiors. All products are designed and handmade in Britain. Lux & Bloom offer a lovely selection of textiles, cushions, lampshades and small furniture. Do visit their website to get inspired. Cushions start at £75, www.luxandbloom.com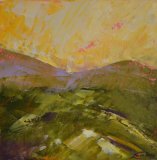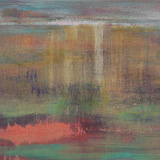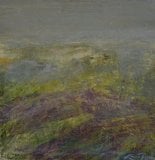 Enter into autumnal spirit with these inspiring paintings by local painter Emma Rose. Emma has just won Independent Bath Award for Best Artist which is a wonderful achievement. Her work can be viewed at 78 Walcot Street (upstairs). She also has her studio in Wellow, just outside Bath which is well worth a visit, www.emmaroseartworks.com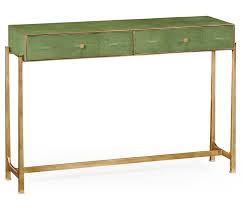 Bring the outdoors indoors with an injection of bright green. Faux Shagreen Console Table, £2082, Pavillion Broadway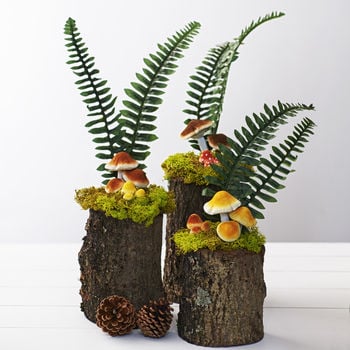 For those who do not have the time to search the woods for suitable autumnal table decorations, this display is surely the next best thing, Woodland Wedding Mushroom Table Decoration, £20, www.notonthehighstreet.com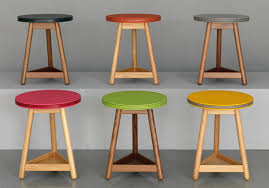 A perfect reflection of this seasons colours and design, Brogue Tables, £945 each, fao-shop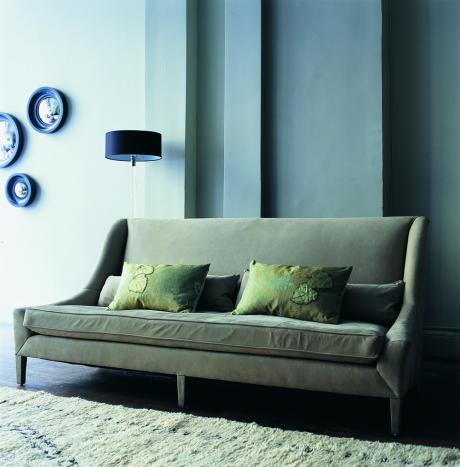 This sofa works well with any interior style and is one of my top picks, Snooze Sofa, www.ochre.net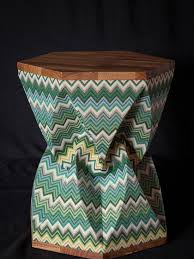 This quirky stool also doubles up as an occasional table....you might want to divert and rest your eyes now and again though! Astroid Wave SC Cotton Stool, EUROS 935, Arturass UK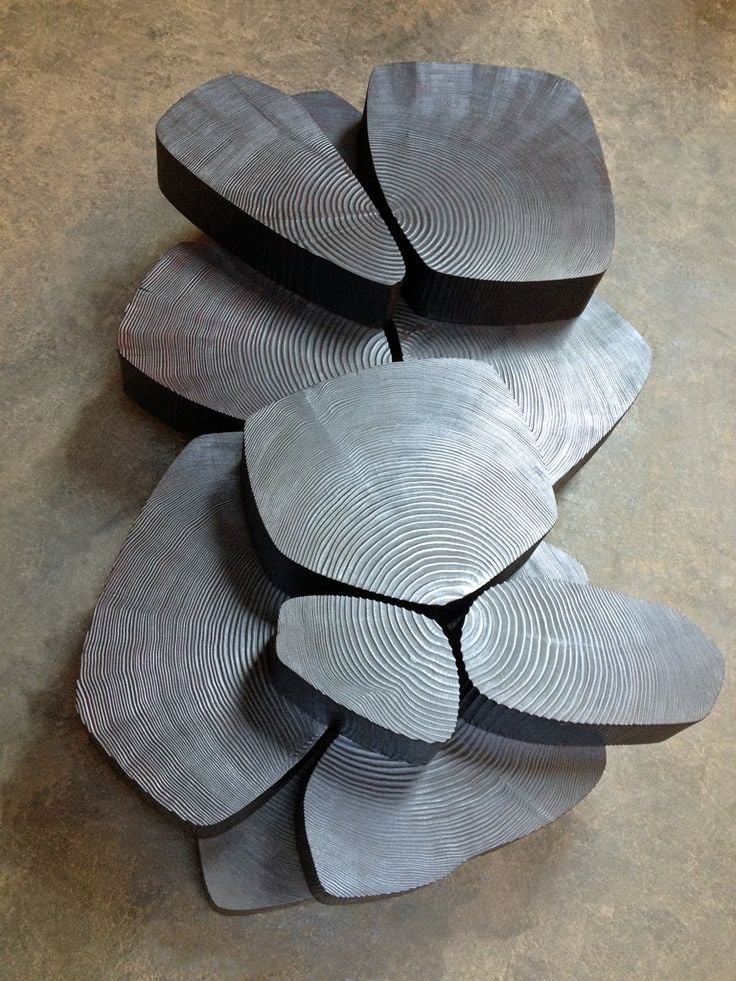 Given its clever design, you may not want to leave a stone unturned to get your hands on one of these unique pieces, www.stefanbishop.net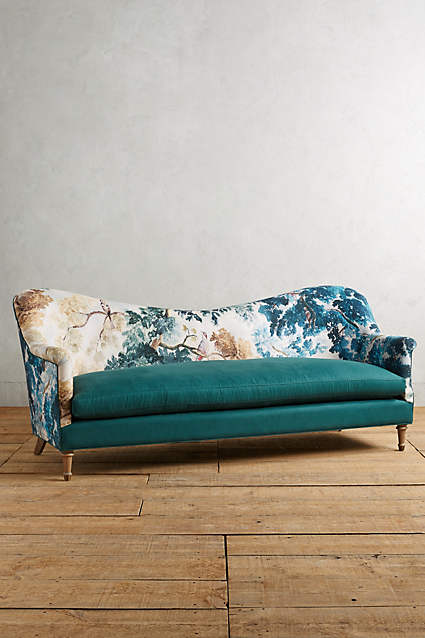 It is hard not getting into the autumn spirit sitting on this sofa, £2800, www.anthropologie.com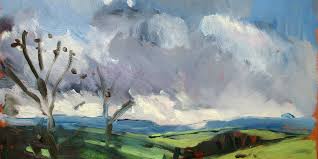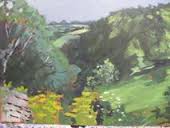 Mary Liddell is an artist local to Bath. She likes to work in landscape and from live subjects, fruit, flowers and everyday objects. Mary also offers regular painting classes at her studio in Bath, www.maryliddelart.co.uk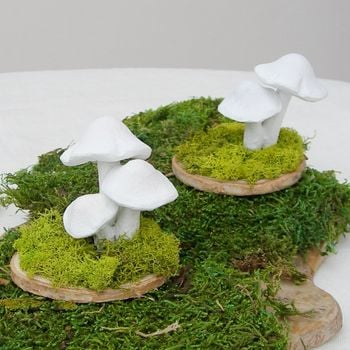 Even for the minimalist eye, there is autumnal help at hand when it comes to table decoration with these white mushroom displays, Woodland Wedding Mushroom Table Decoration, £11, www.notonthehighstreet.com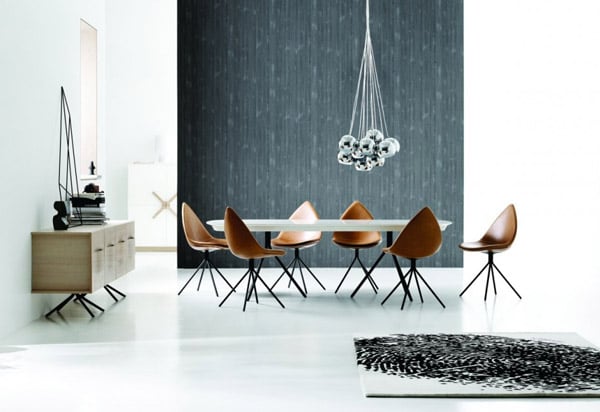 Mix and match these leaf shape chairs as they also come in a variety of different colours, bringing that autumnal feel to a dining or kitchen table, Ottawa Collection, www.decor4all.com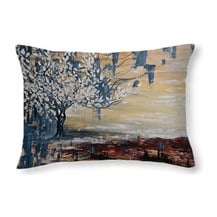 With its warm seasonal hues, this decorative scatter cushion brings a very decorative seasonal touch to any sofa or armchair, Ominous Pillow, Emily Magone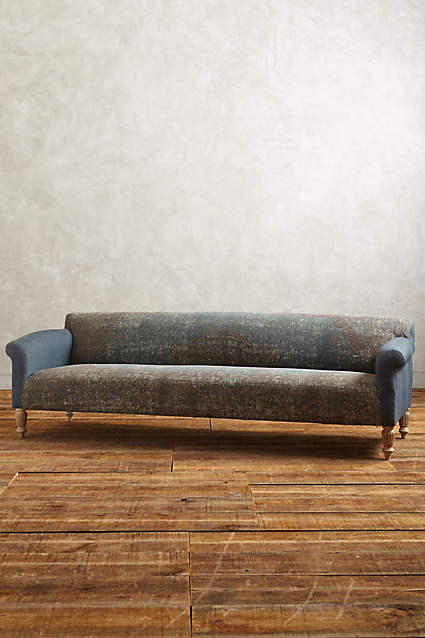 One of Anthropologies top new pieces of furniture this season, Dhurrie Sofa, £1600, www.anthropologie.eu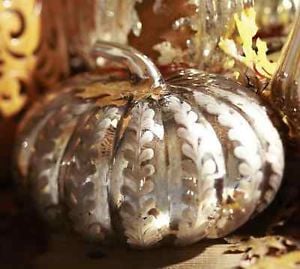 Celebrate the Pumpkin season in style with these Mercury Glass Pumpkins, www.ebay.co.uk

Not quite just fallen off a tree but it will most certainly be a favorite with young and old, www.discoverdeliver.com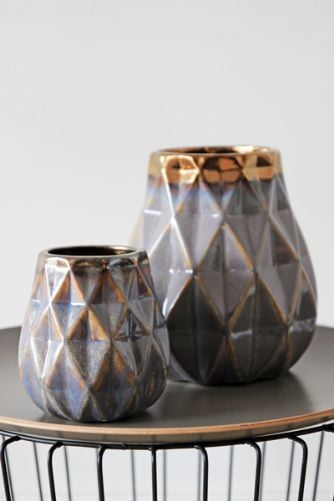 This Geometric vase is a very eye catching way to display flowers, from £15, www.rockettstgeorge.co.uk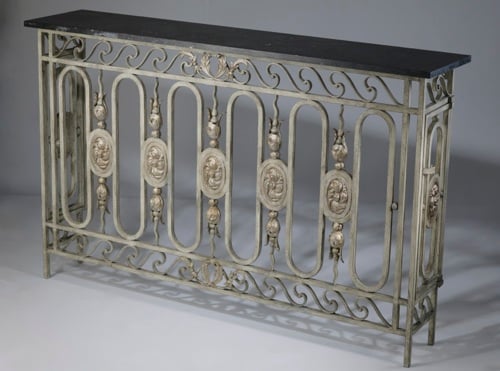 This antique wrought iron French balcony has been revamped into a highly unusual and decorative console table, £1500 (plus VAT), Tyson London (+44 207 720 9331)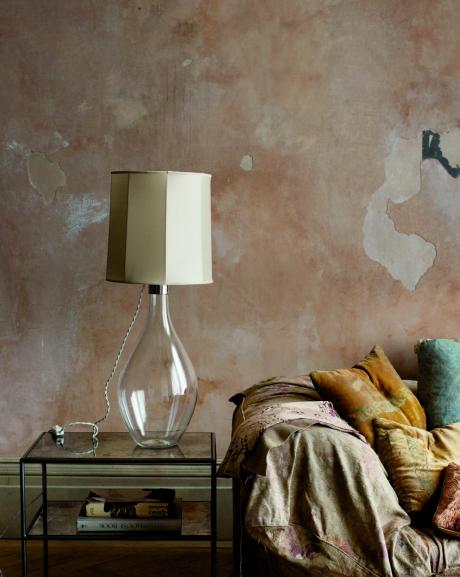 Stop agonizing over the vast choice of decorative lamps and go for the Ochre Cherub Lamp. It works with absolutely every style and colour scheme and looks fantastic, www.ochre.net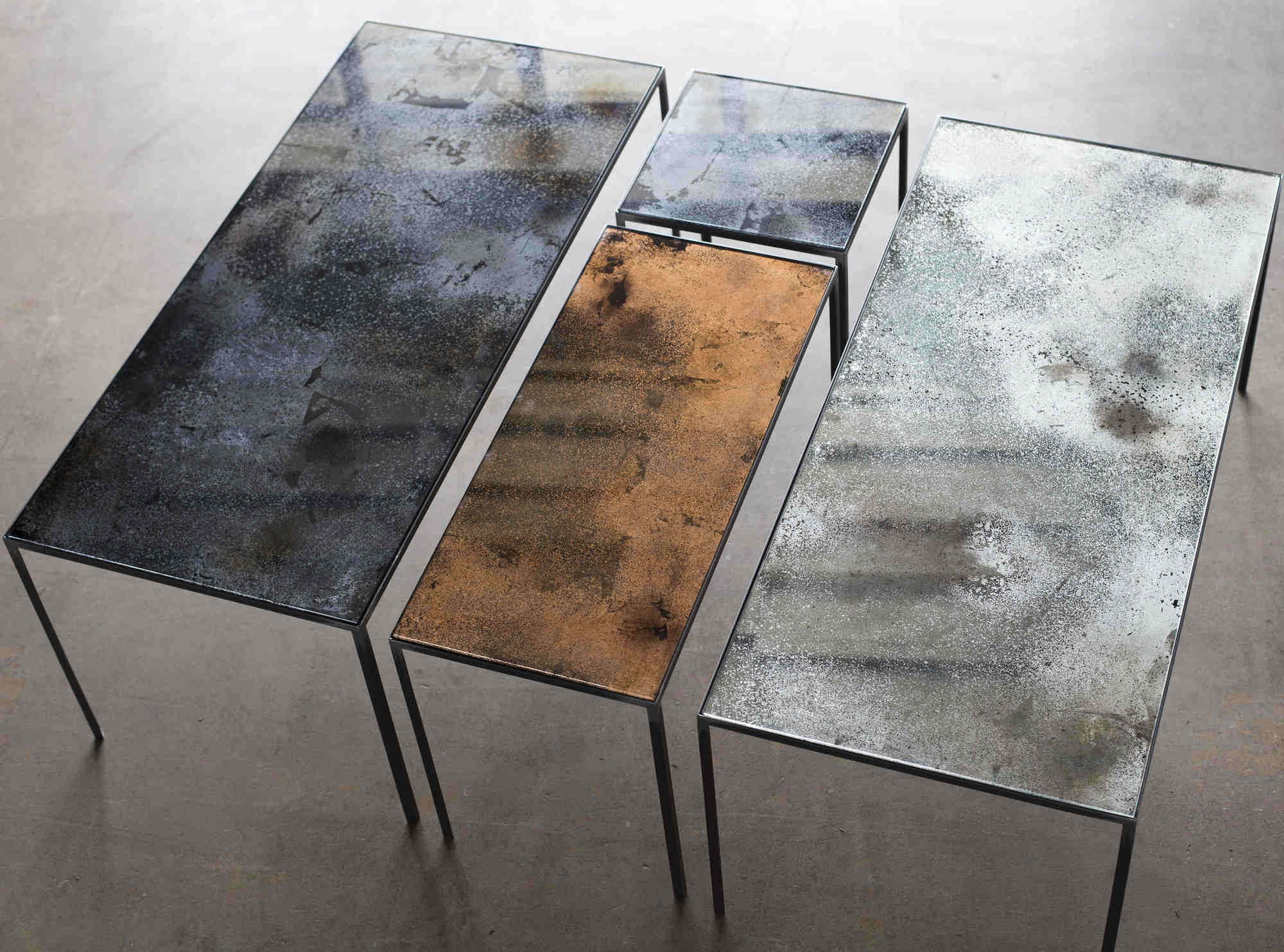 This fabulous range of occasional tables from Notre Monde are perfect for mixing and matching, www.allissiasattic.co.uk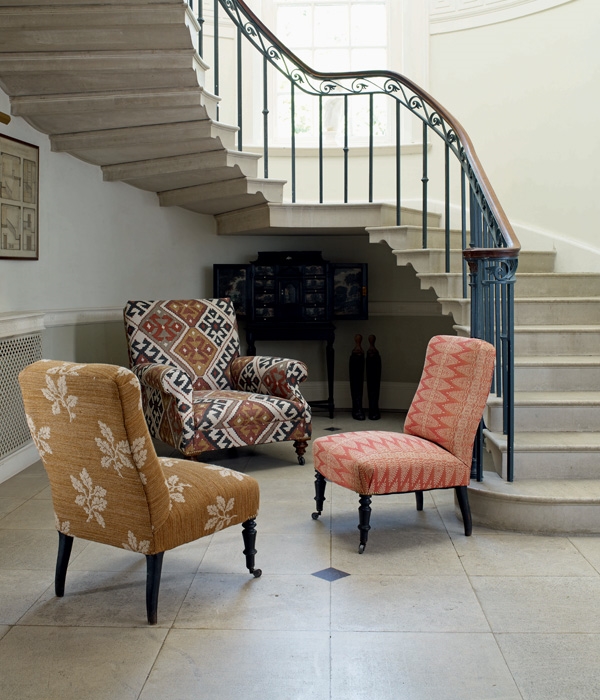 Linwood has entered into the autumn spirit with this range of upholstery fabric giving a living place that warm and cozy feel, www.linwoodfabrics.com (order via me at [email protected])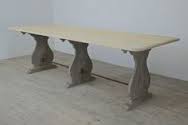 This stunning `Raccolta Table`, is inspired by furniture found in the abandoned chapel of 16th century Villa Raccolta. This table can be supplied in bespoke sizes and finishes, from £2200, www.matthewcox.com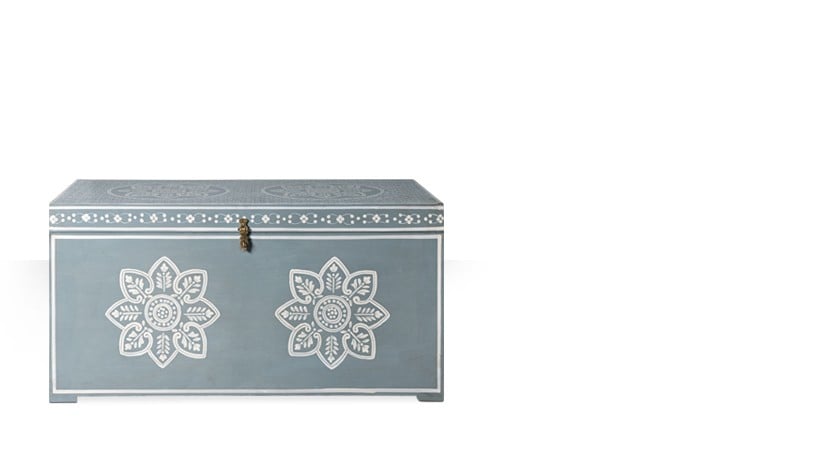 Store your belongings in style with this very decorative large hand-painted Yulin Storage Box, £229, www.swooneditions.com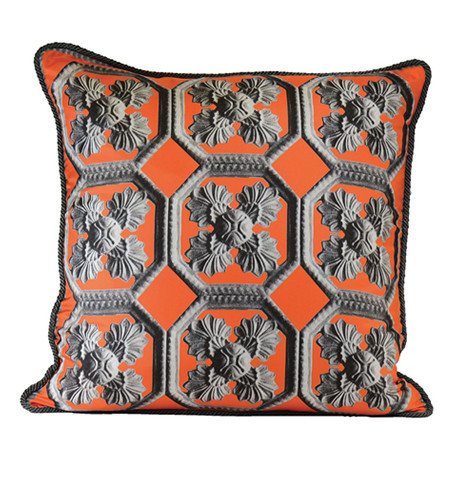 The pattern on this cushion was inspired by a beautiful wrought iron gate on the right bank of the Seine in Paris, www.alexandrafoster.com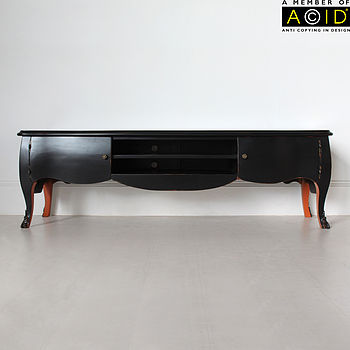 This French Media Unit is a very stylish diversion from the usual less exciting models, £1020, www.notonthehighstreet.com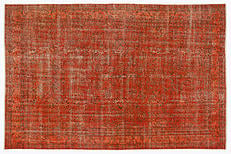 The distressed effect on this handmade piece, have created this quite unique vintage rug, www.allthehues.co.uk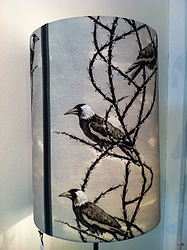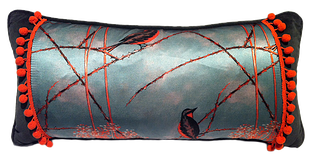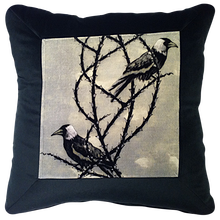 One simply has to fall in love with thees striking crow designs. Wether displayed as cushions, on lampshades or stools, they cannot fail to impress, www.luxandbloom.com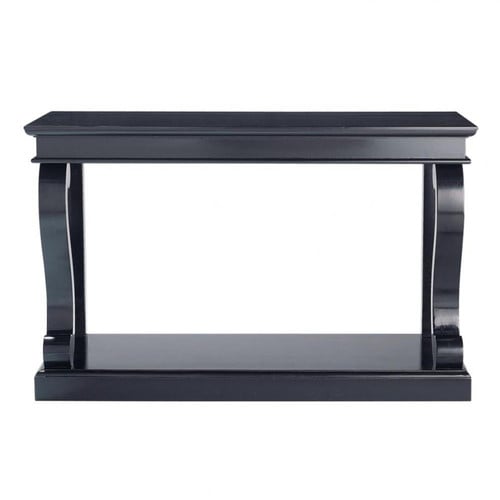 This classic design works equally well in contemporary surroundings, £367,90 www.maisondumonde.co.uk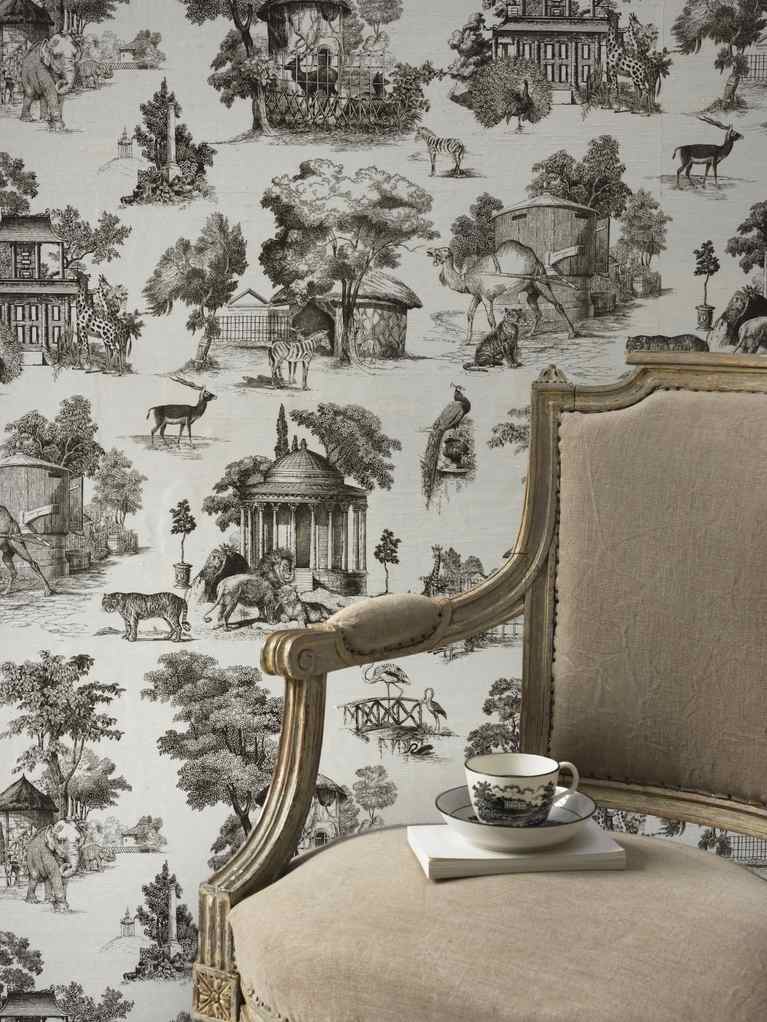 `La Menagerie` is one of my top Toile de Jouy picks. www.pierrefrey.com. For orders please contact me on [email protected]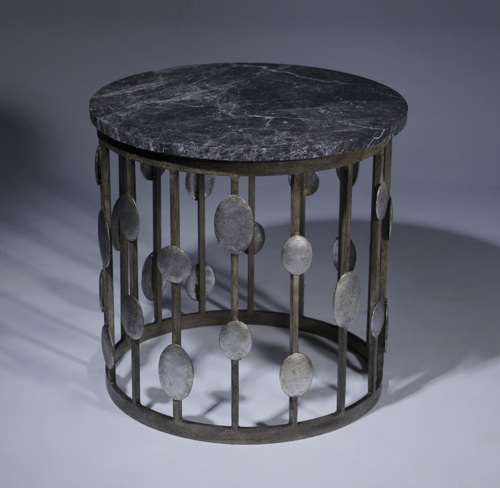 This wrought iron `egg` side table with marble top has a wonderfully eery look, £1375, www.tyson.london.co.uk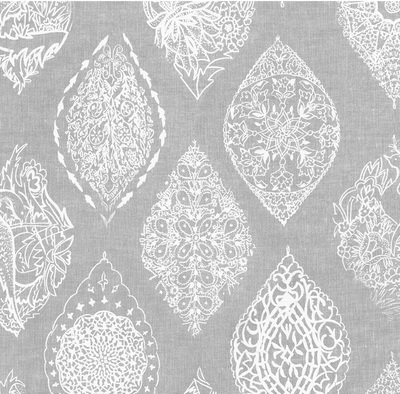 For a moorish look Tashi Goldring has designed this striking looking fabric which lends itself perfectly to curtains or cushions, www.tashigoldring.com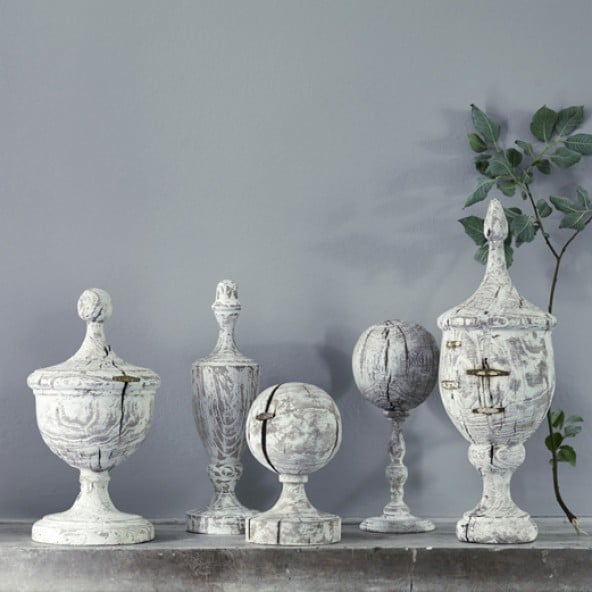 Amazing, what you can do with finials other than making sure that your curtains don`t fall off! Limed Wood Decorative Finials, from £72, www.rowenandwren.co.uk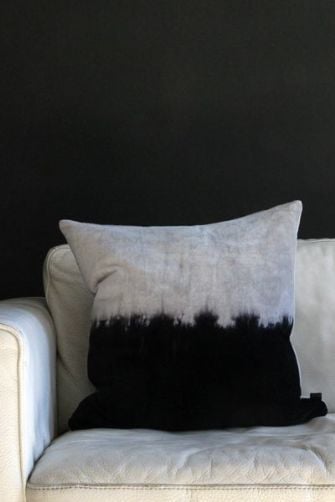 Not quite 50 shades of grey but the next best thing! Zaragoza Dip Dye Cushion, £47, www.rocketstgeorge.co.uk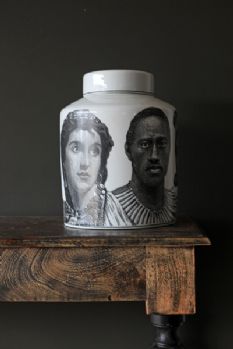 Don`t get spooked if you stumble over this Fornasetti style Jar featuring some rather mysterious looking faces. It`s a real eye-catcher and a perfect accessory for those with a taste for something with a difference, £49, www.rockettstgeorge.co.uk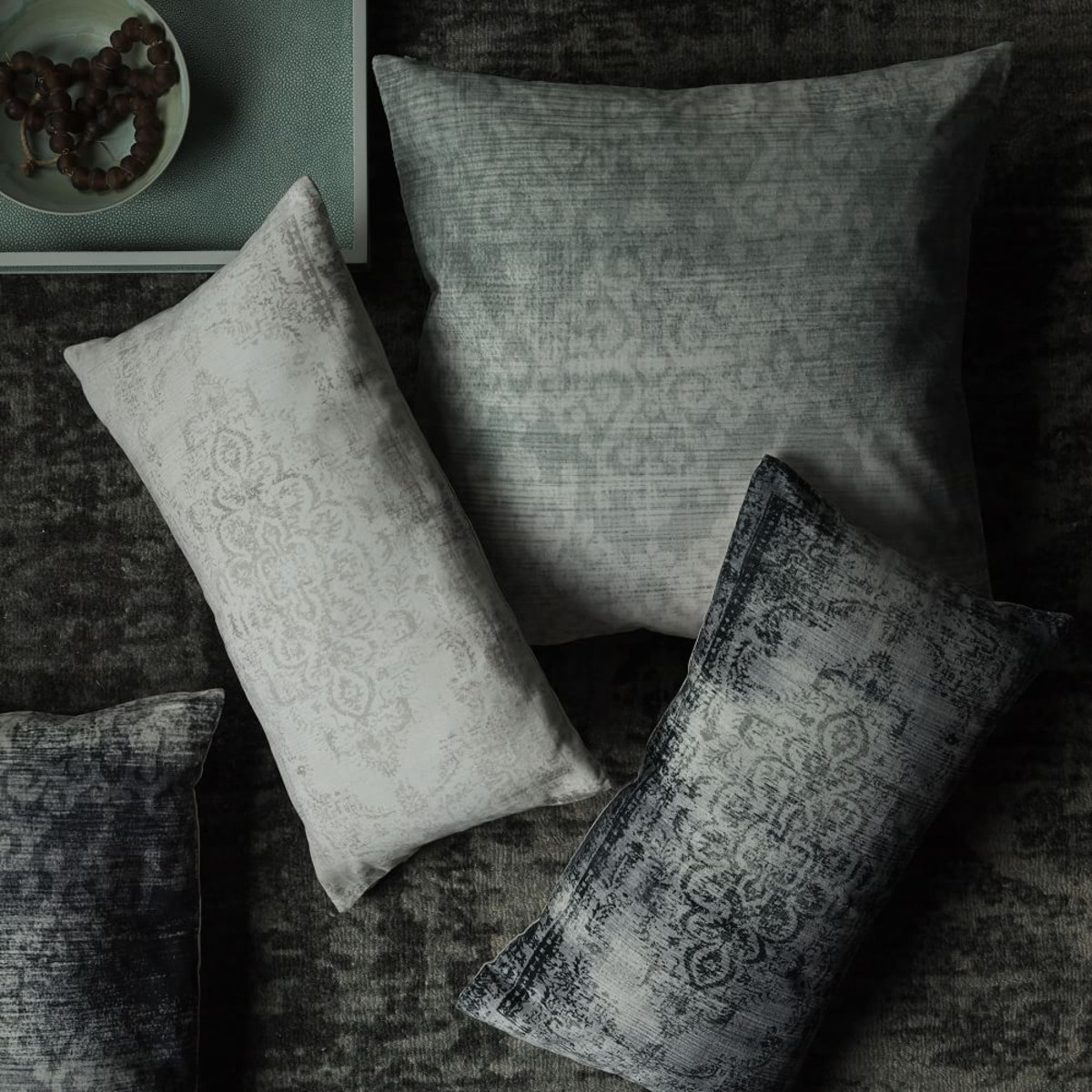 For a really stylish vintage look, treat yourself to these very reasonable priced cushions, Velvet Arabesque Pillow Cover, £16.95, www.westelm.co.uk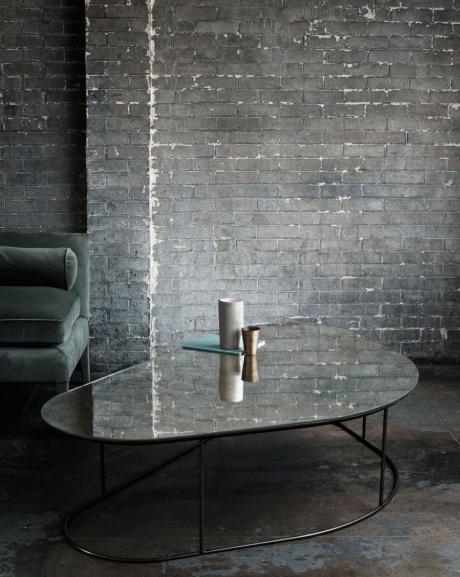 Ochre never disappoints when it comes to quality and unique furniture design. Each piece of this mercury lass top is hand tarnished and therefor unique, www.ochre.net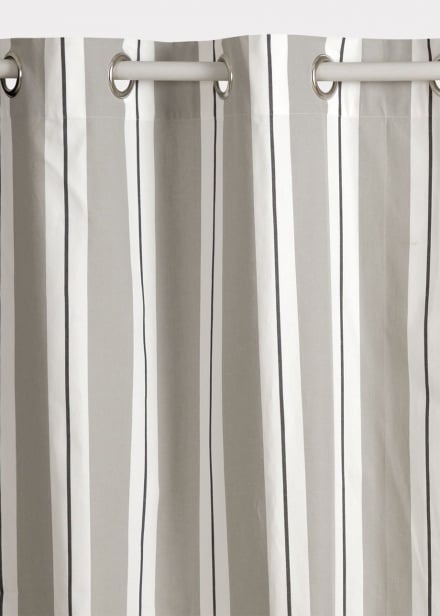 For those who need a quick curtain fix and are on a budget, the ready made curtains from Linum offer a stylish solution, 140x90, £90, (for orders please contact me on [email protected]), www.linumdesign.com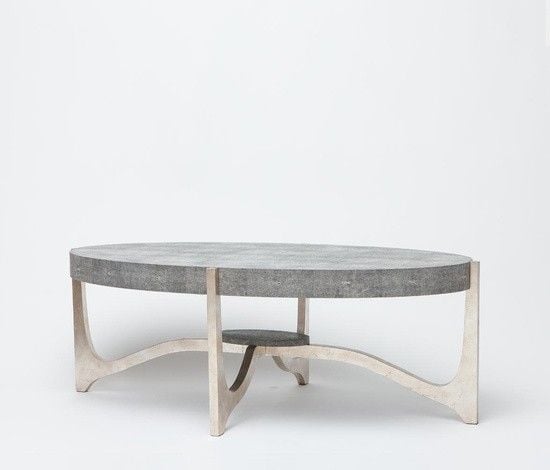 One of the coolest contemporary coffee tables which would also look good with the odd vintage or antique piece of furniture. The sculptural shape of this table is complemented by the oval, faux-shagreen top, www.madegoods.com

The monochrome bone inlay gives this console table a quirky 3D twist, £595, www.atkinandthyme.co.uk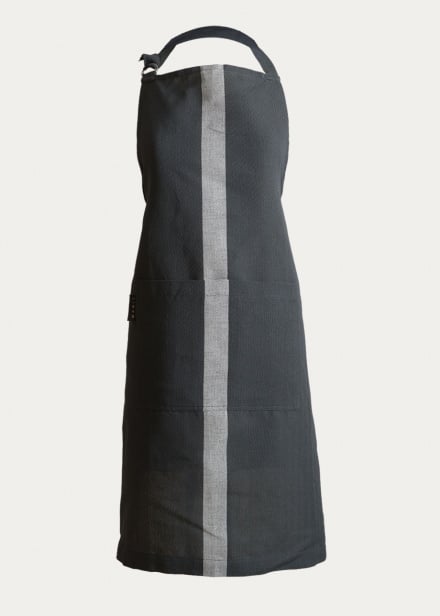 You are bound to keep your cool with this classic apron in dark charcoal grey even if things are hotting up in the kitchen, £29, www.linumdesign.com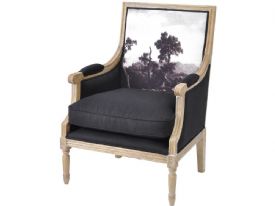 The `Art` or sitting pretty, is this armchair`s key feature, displaying what appears like detailed artwork reminiscent of an `old master` painting on the back of the chair, £720, www.artisanti.co.uk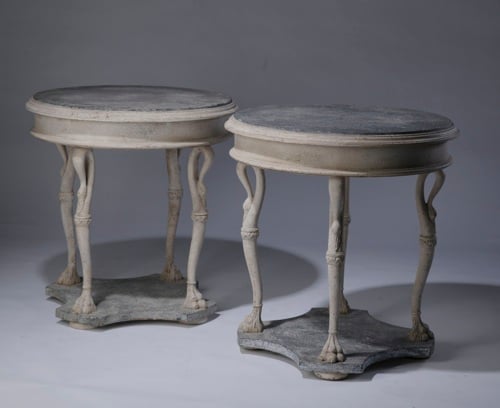 This pair of antique round grey blue painted wooden French side tables caught my eyes. They are quite distinctive showing off its quite unusual looking legs, £1500 + VAT for the pair, www.tysonlondon.co.uk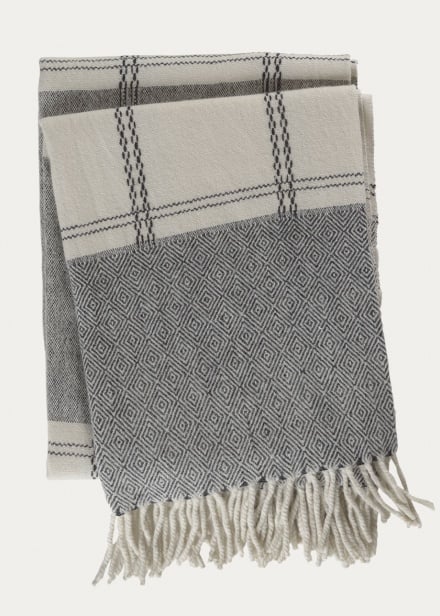 Give your sofa or bed a lift with a stylish throw, Delsbo Throw, £135, www.linumdesign.com
FUN WITH PUMPKINS
Wether you like something spooky or prefer a more stylish approach, there is a lot of fun to be had, if you are in the mood to get creative with your pumpkin. Here are just a few ideas offering some inspiration. You can either apply decorative napkins, silk or newspaper with Mod Podge Glue to the pumpkin or use cut outs of silhouettes or halloween type images to paint them onto a pumpkin with Acrylic paint.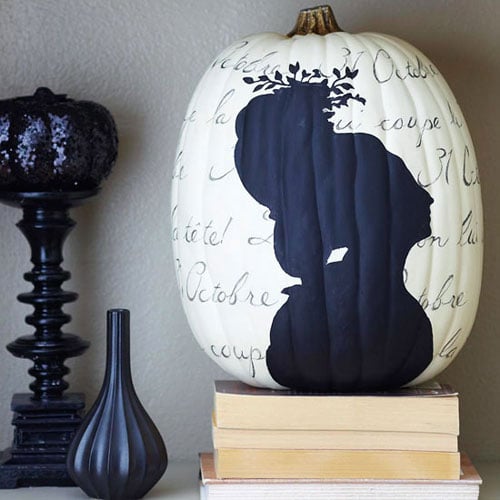 Via: decoratingfiles.com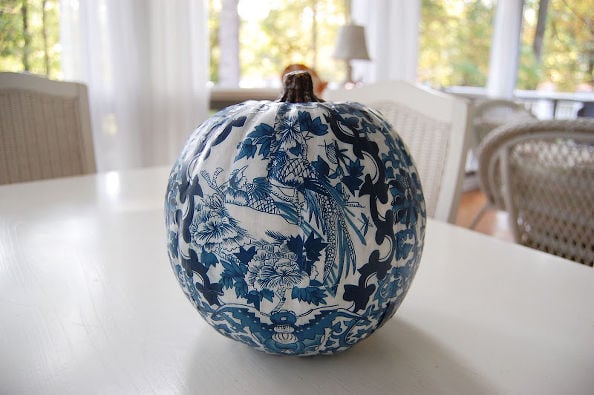 Via: www.hometalk.com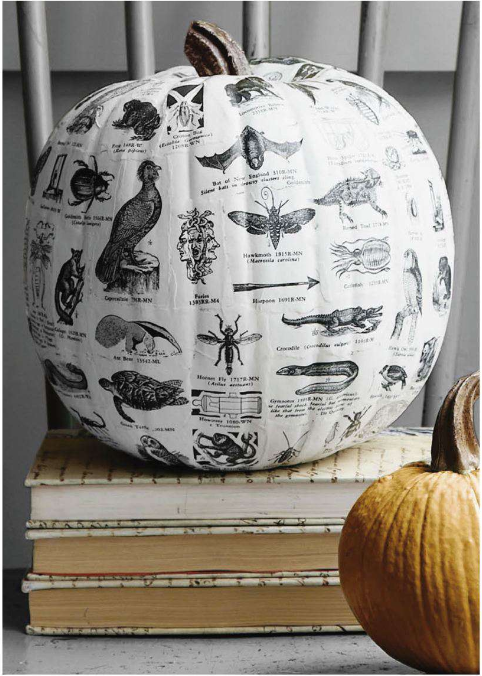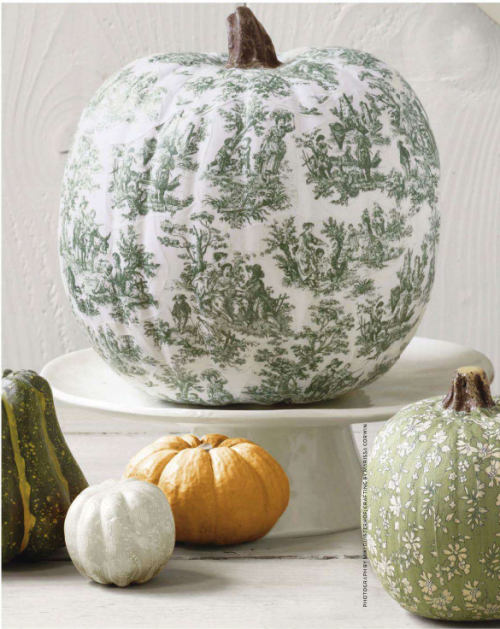 AUTUMN SPIRITS AND PUMPKIN TREATS TO INSPIRE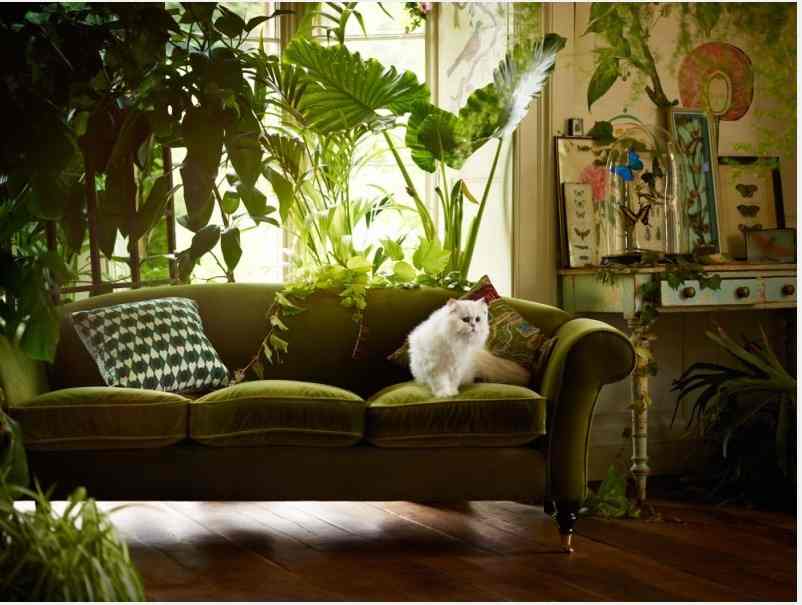 Via: Honest Living - sustainablekitchens.co.uk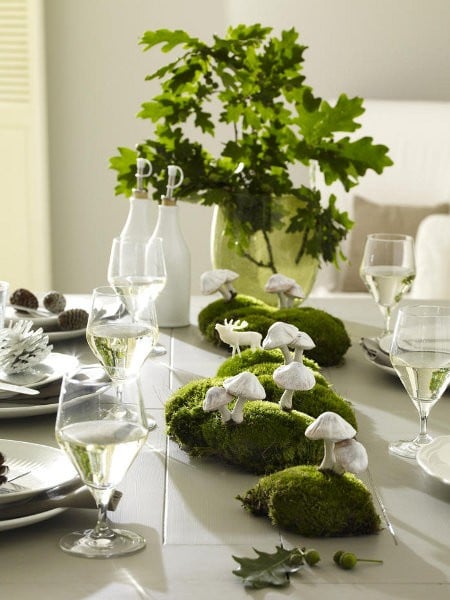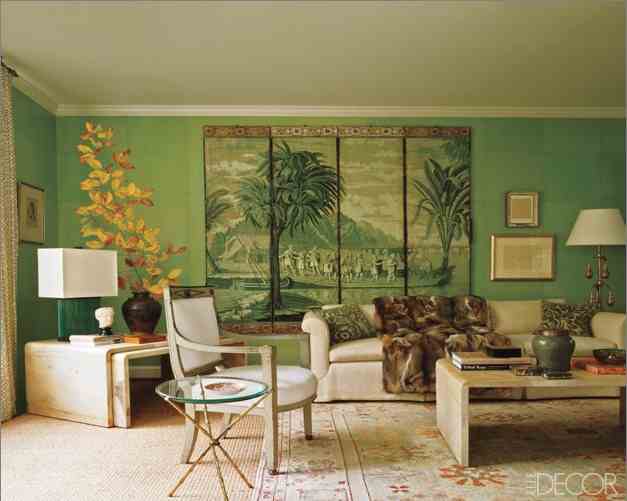 Via: Country Living Room Decorating Ideas / www.bela-diem.com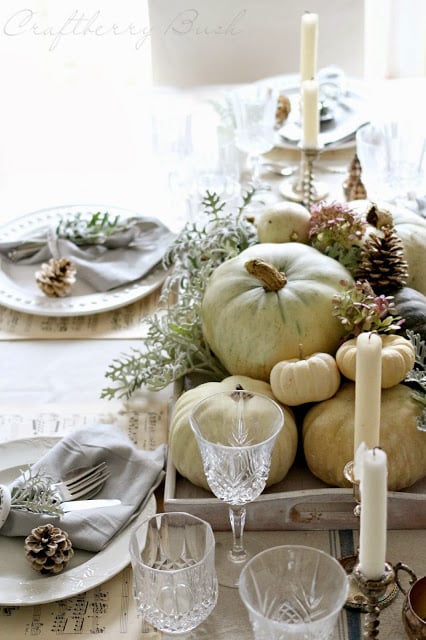 Via: theturquoisehome.com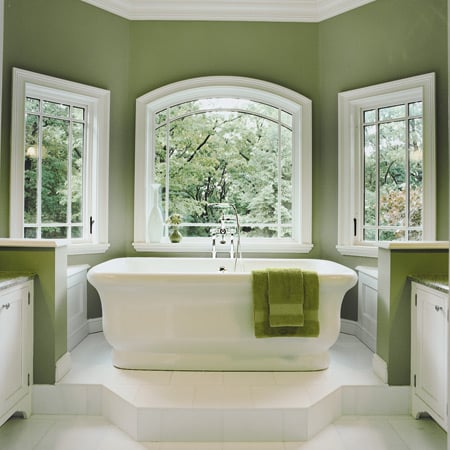 Via: el-relampago.blogspot.co.uk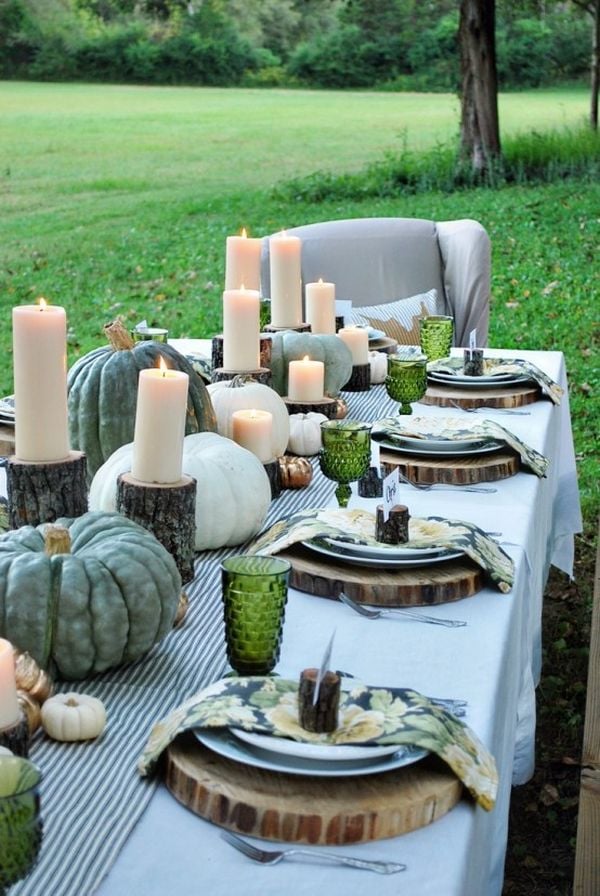 Via: homedit.com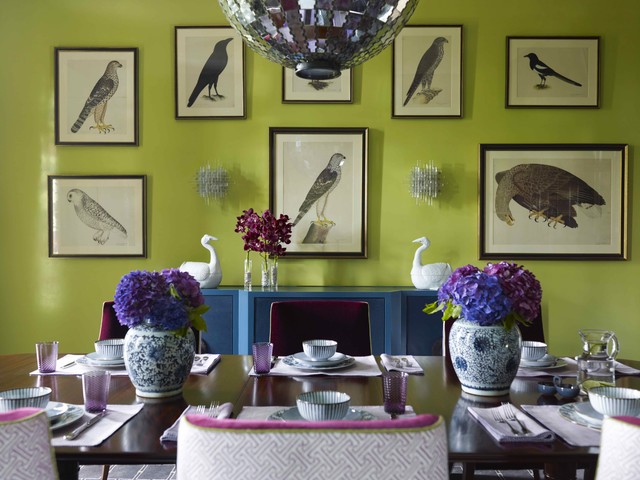 Via: www.vendomepress.com / Katie Ridder Rooms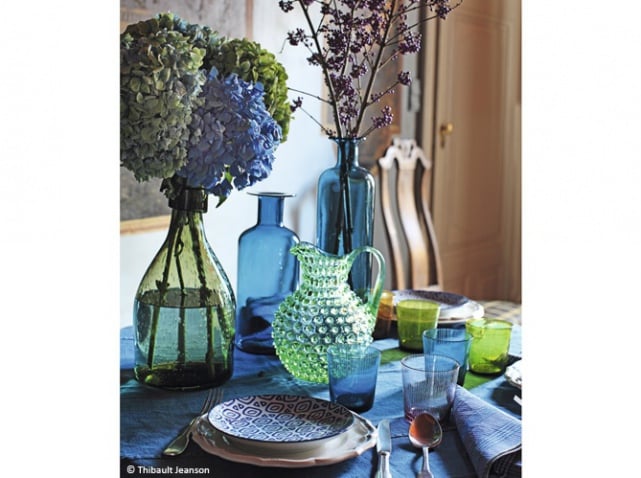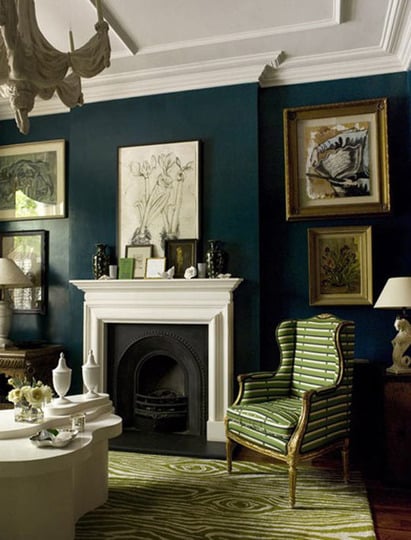 Via: www.homeedit.com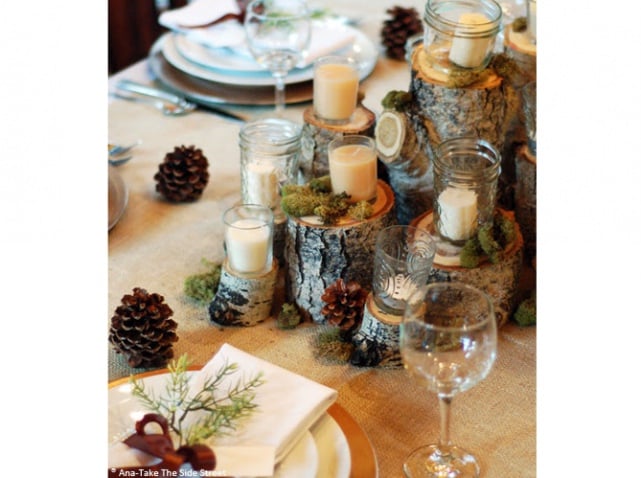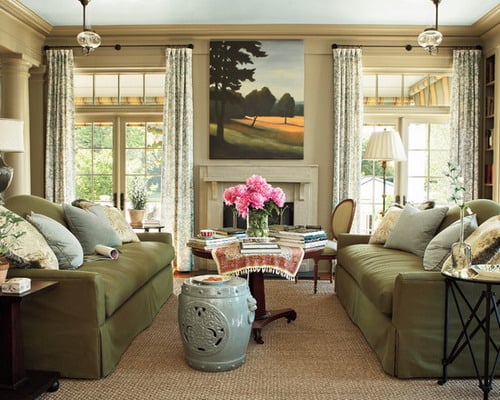 Via: www.insideinterior.com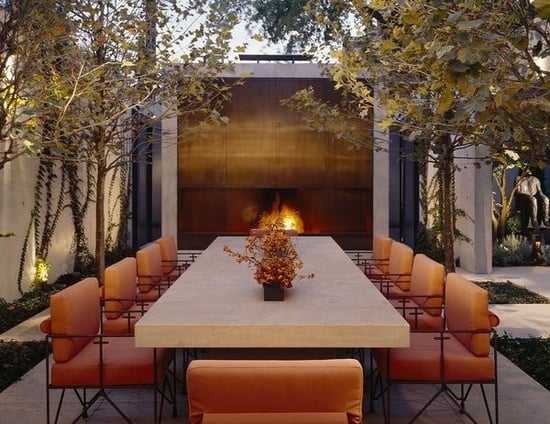 Via: arhitekturaplus.wordpress.com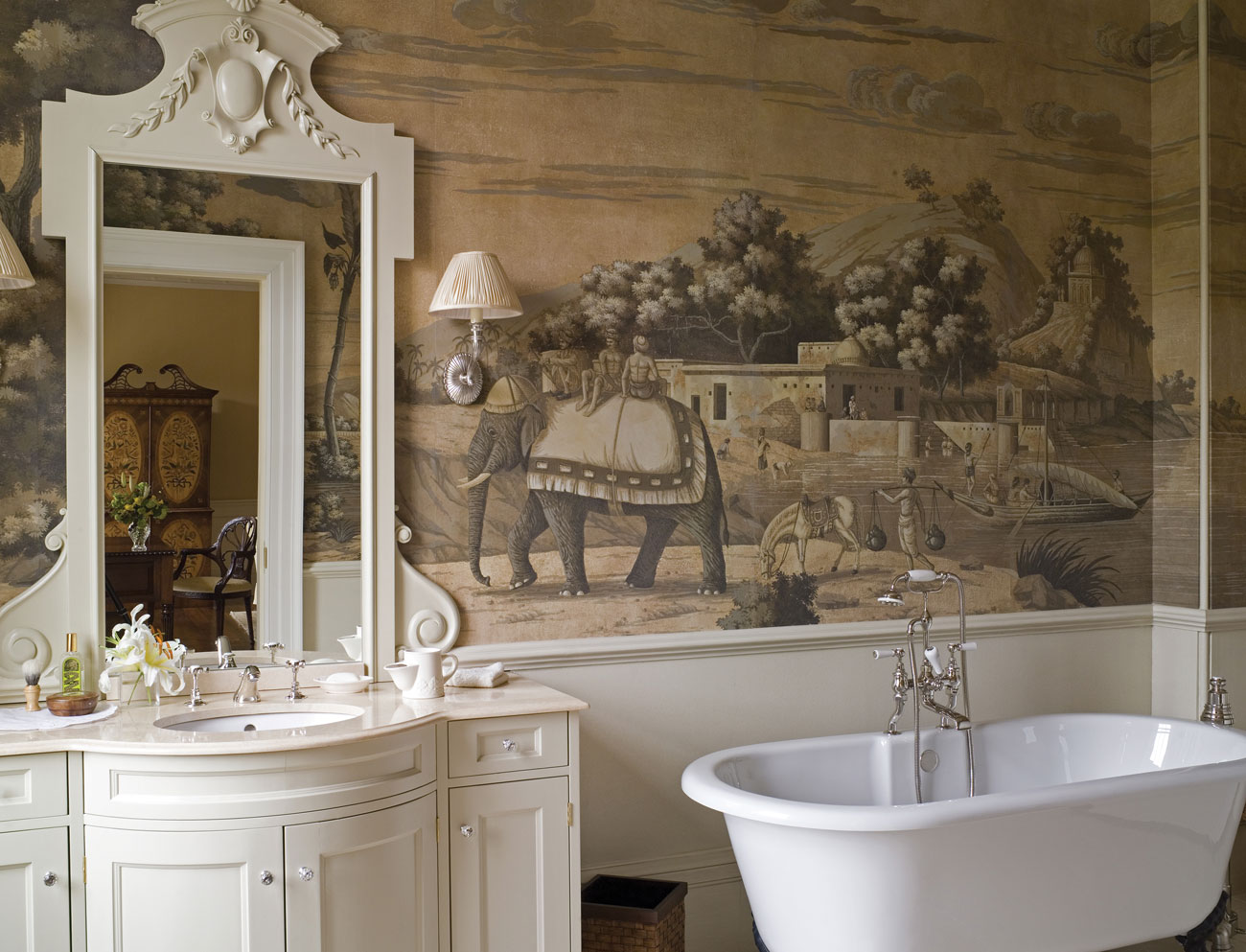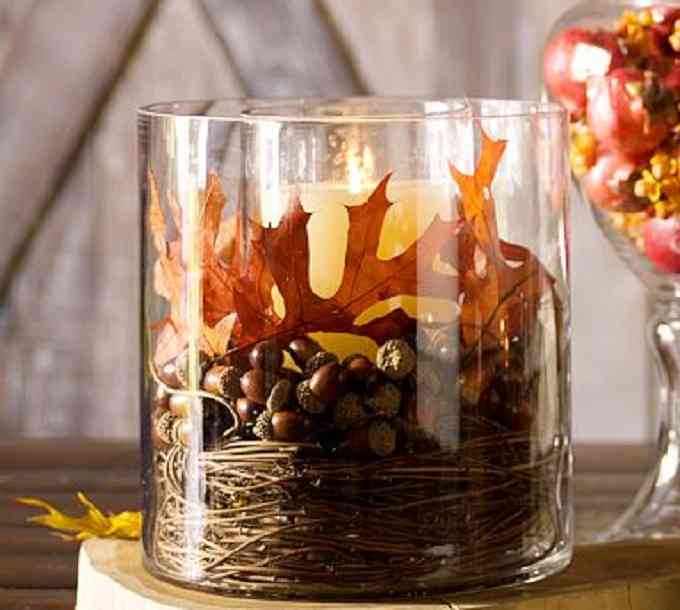 Via: bgeventsandcatering.com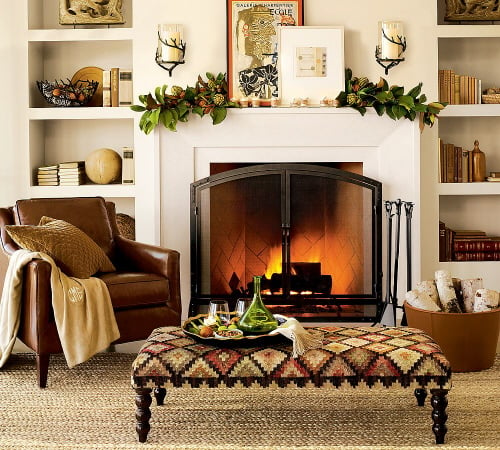 Via: interiorsforfamilies.com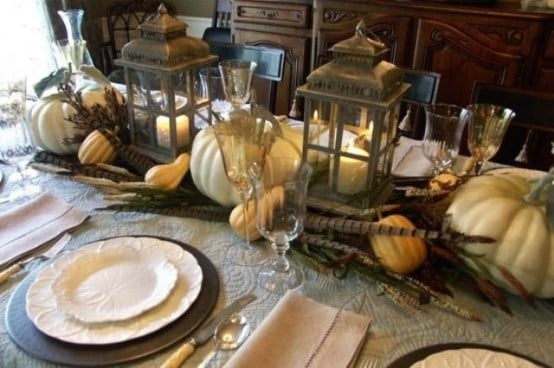 Via: www.mathmorph.com
Via: Jessica Doyle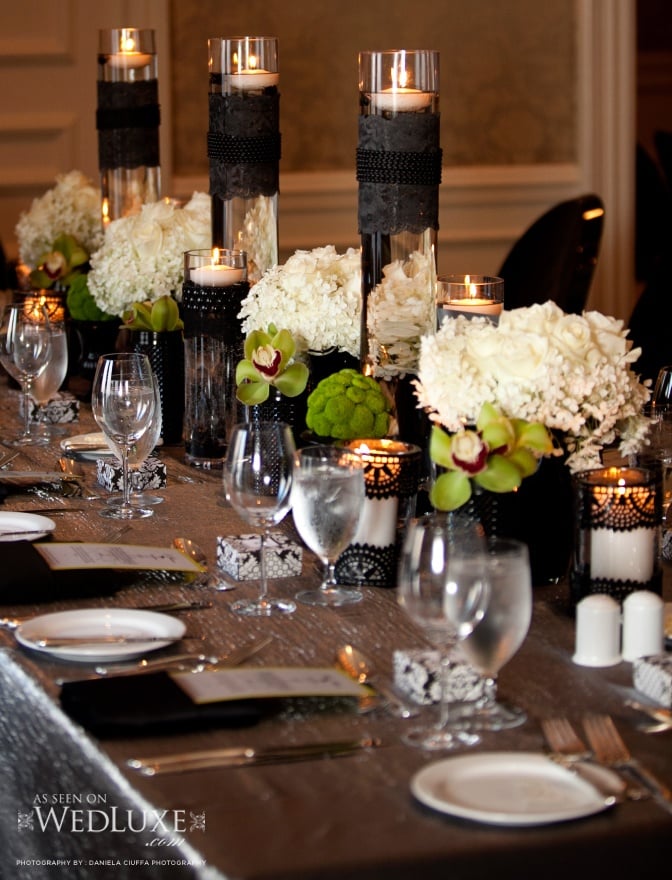 Via: www.slipnet.org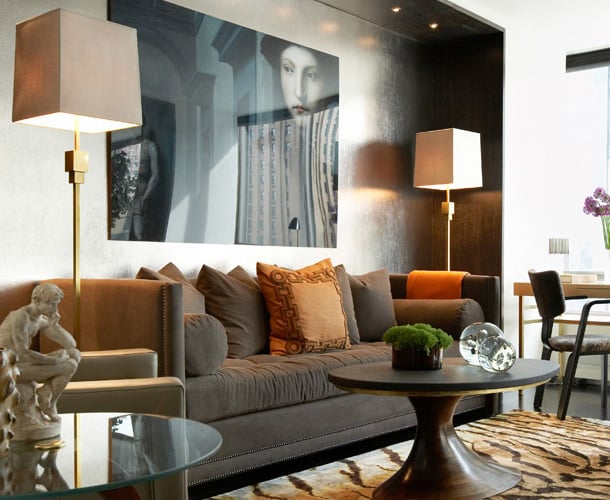 Via: www.pembeyastik.com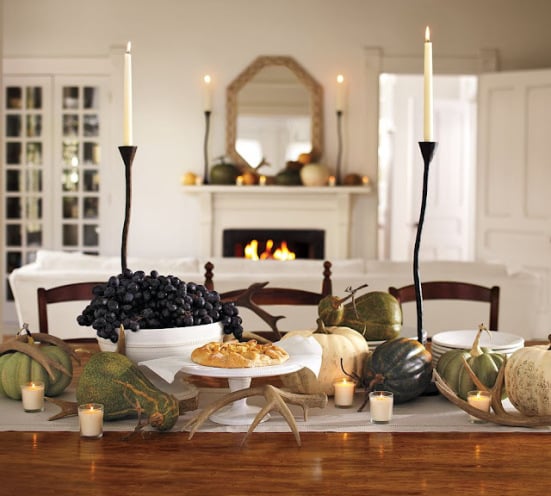 Via: www.google.com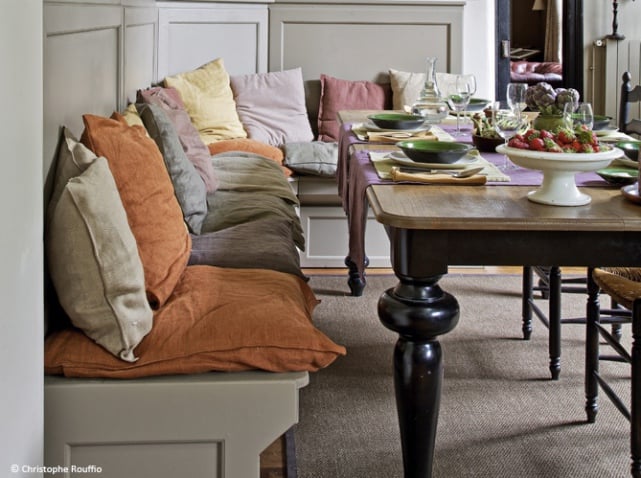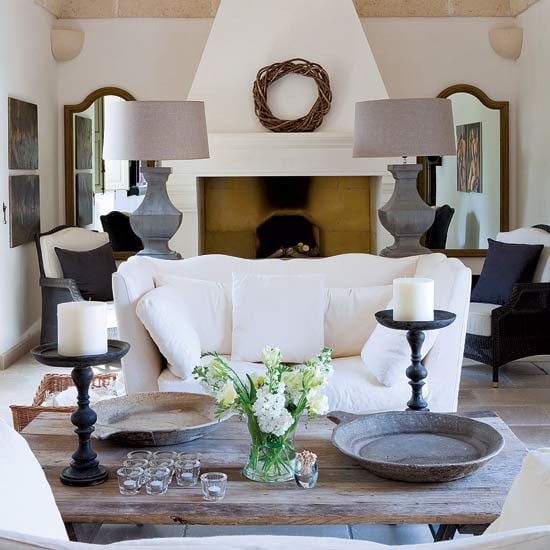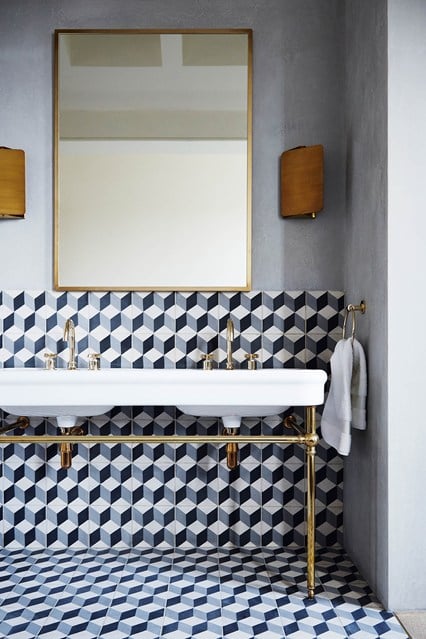 Via: Lucas Allen / Suzy Hoodless / www.emeryetcie.com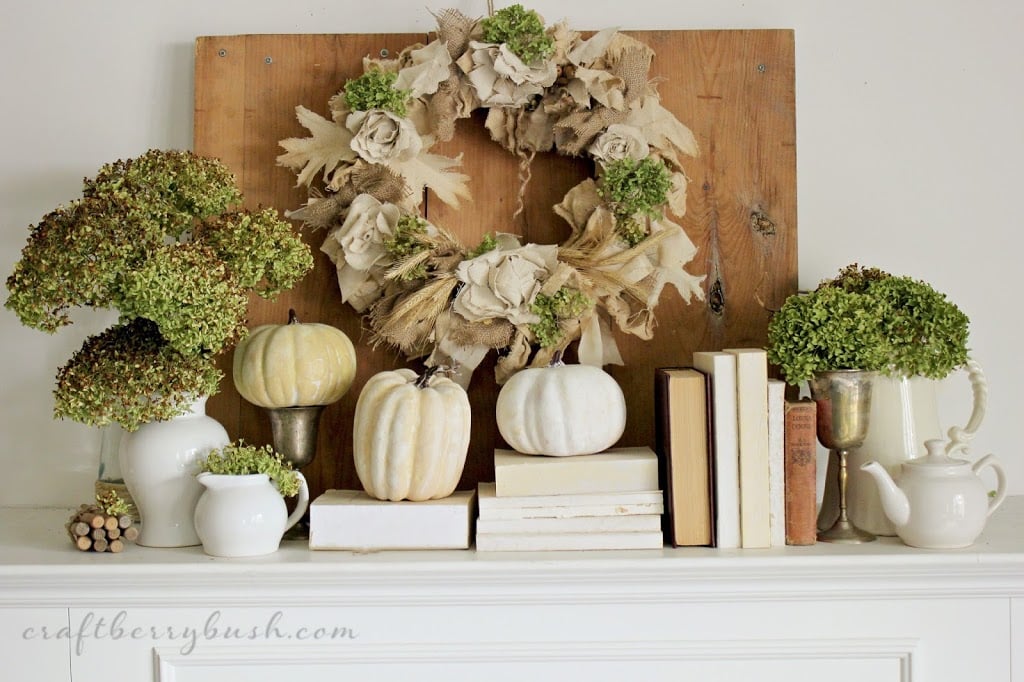 Via: www.craftberrybush.com