Get Into The Swing Of Spring
Posted on
As nature will soon be displaying its first colours of the year, this is a good time and incentive, to do the same for your interior. Wether opting for an entire re-decoration project or just accessorising your interior with a few cushions or objects, my top picks will hopefully get you into the 'Swing of Spring'!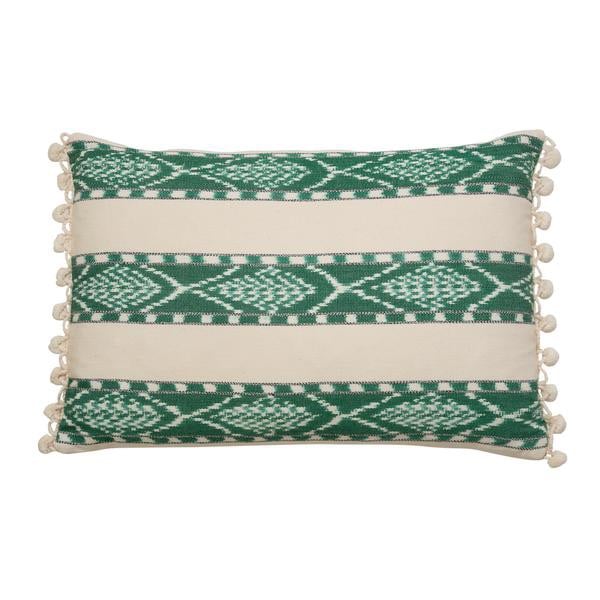 I find that cushions are an essential 'staple diet' for any type of interior scheme. It is so easy to change the look of your living space every season without spending a fortune, just by adding the odd new cushion and accessories. This cushion is one of those pieces which give your sofas a wonderful seasonal look, Jaspe Oblong Cushion, www.wicklewood.com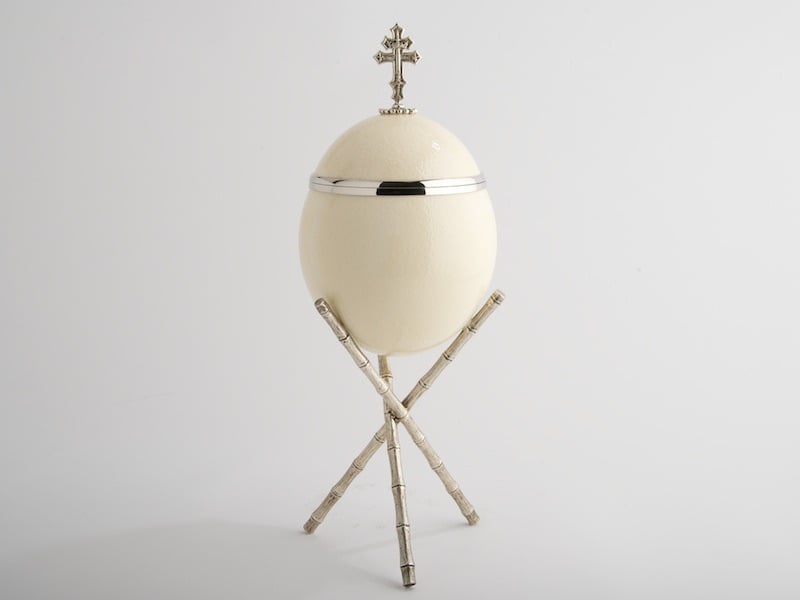 This egg is not just for Easter and will double up as a stunning display all year round, Cross Cream Ostrich Egg, £499, www.furntastic.co.uk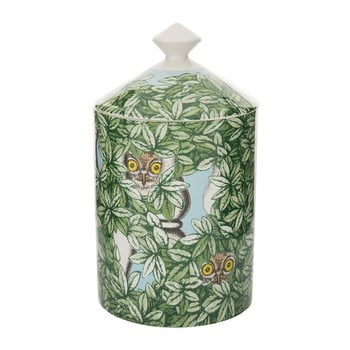 Inspired by an Italian secret garden, this leafy scented candle holder is a creation by one of my favourite designer, Fornasetti Giardino Segreto Scented Candle, £140, www.amara.com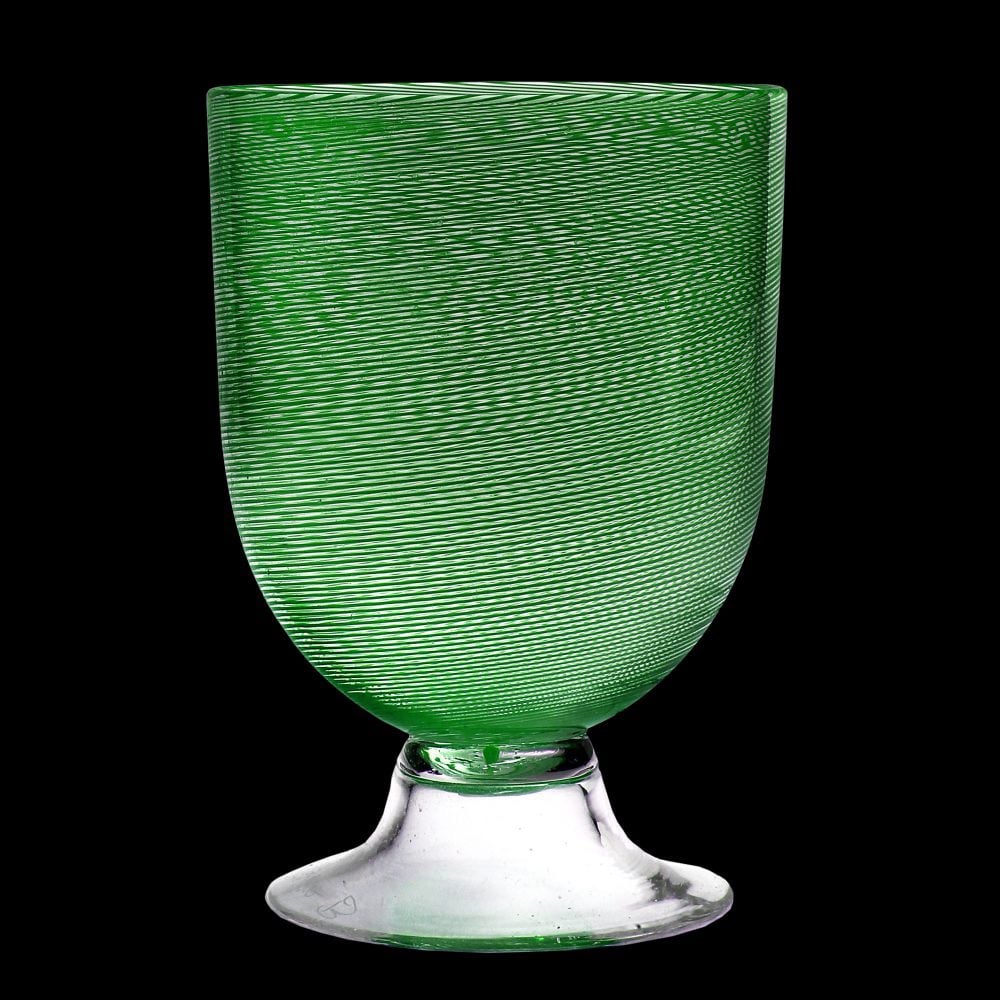 Add some colour and a touch of luxury to your dinner table with these beautiful handblown Murano glasses, Green Filigrano Glass, £144, ritakonig.com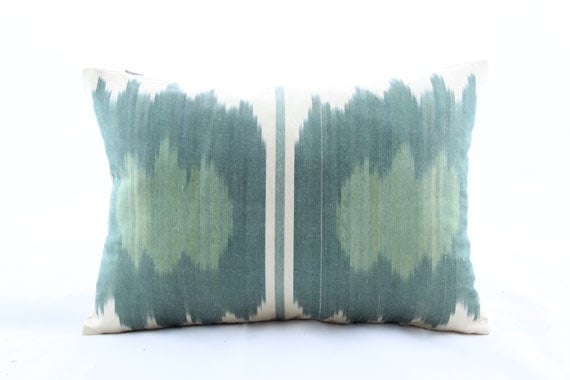 Even on a tight budget you can create a stylish and fresh look on your sofas with this lovely Ikat cushion, https://www.etsy.com/uk/listing/485635473/11x16-inch-luxurious-ikat-pillowhandmade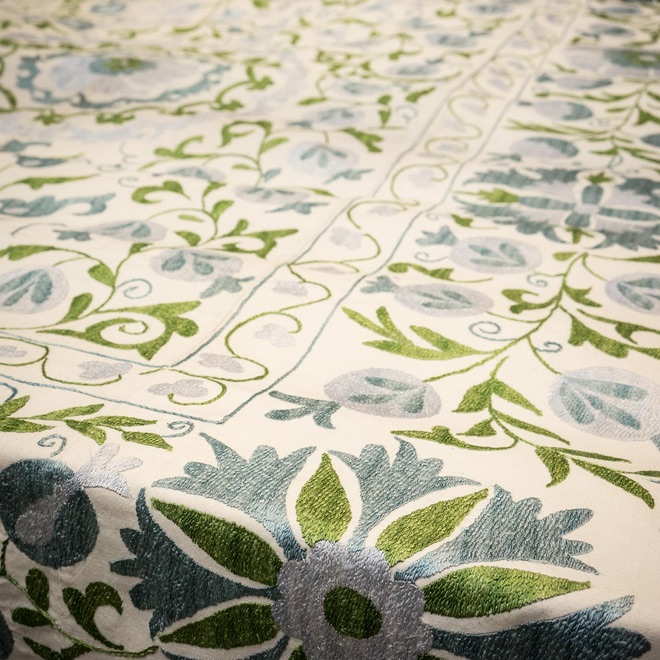 Suzani patterns have seen a huge revival. I particularly love the green/blue colour combination of this pretty bedspread, Suzani Sil Bedspread / Bright Blue and Green, £550, www.burford.co.uk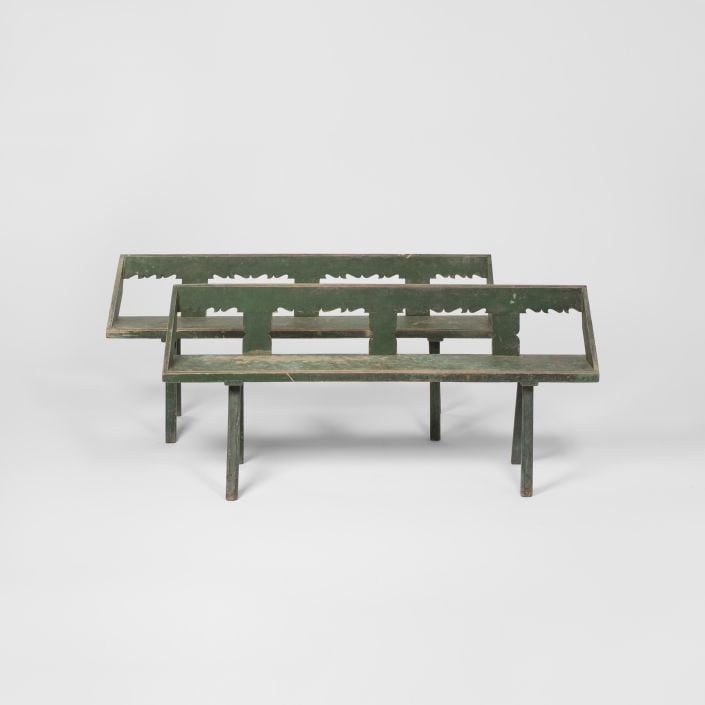 Add a touch of alpine interior to your country home with this pair of green 1900's mountain benches, £850, www.petershamnurseries.com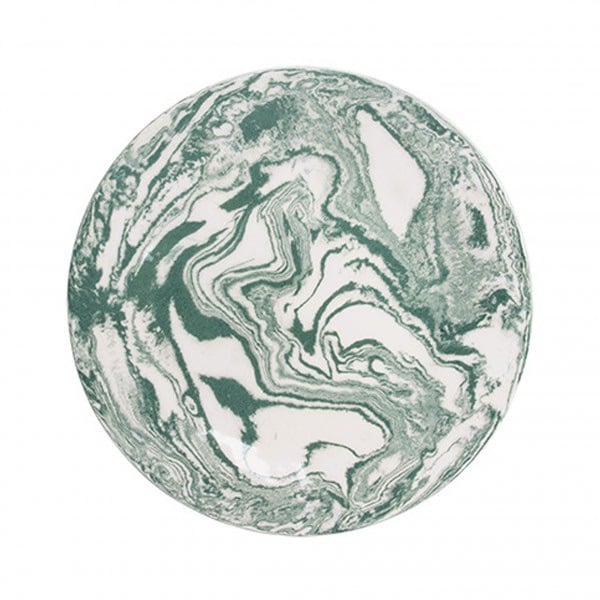 The unique marbled effect of these dinner plates are achieved by the blend of natural clays. Produced by artisans in Istanbul, each plate has its own unique pattern, Ebru Marble Green Ceramic Dinner Plate, £22, www.simplelifeistanbul.com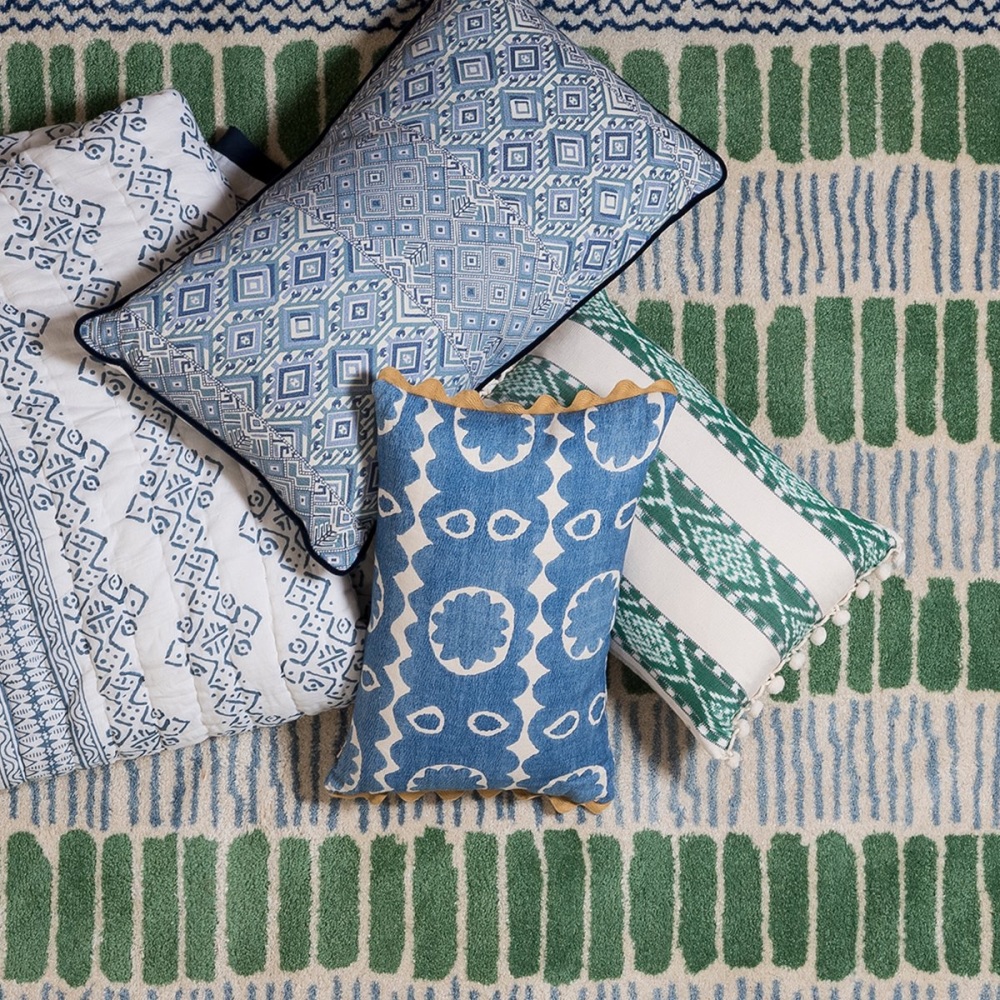 For a fresh new seasonal look, enjoy a bit of 'mixing and matching' which creates a more individual look, cushions, throw and rug, www.wicklewood.com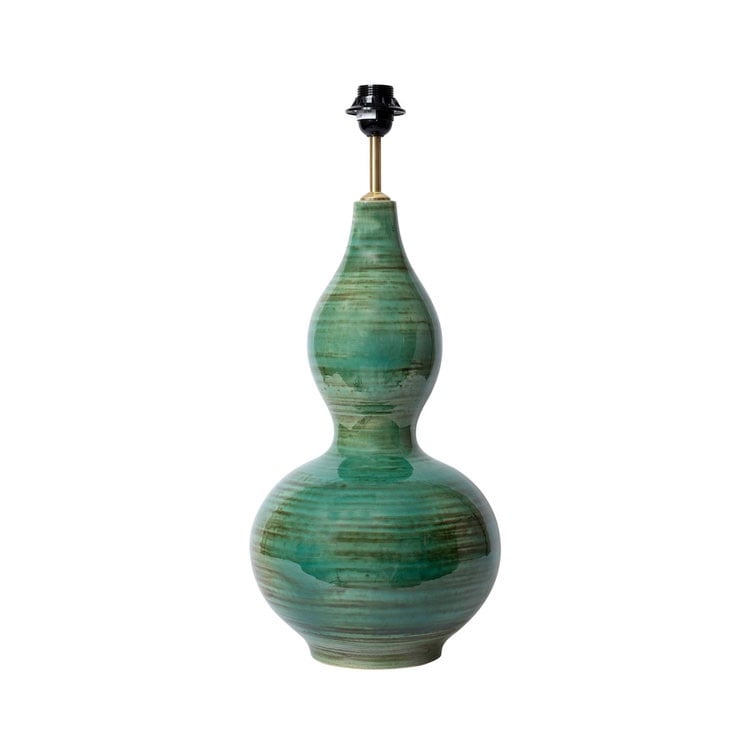 With its timeless design and unique colouring, this table lamp will fit in very well with most room schemes, www.pennymorrison.com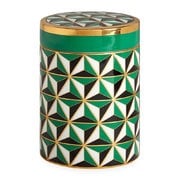 Store your small trinkets in style with this decorative jar, Versailles Canister - Green, £98, Jonathan Adler, www.amara.com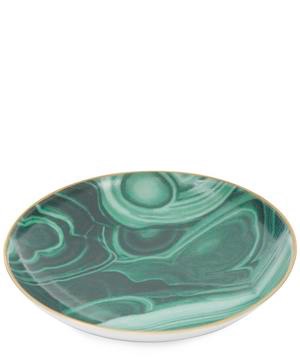 Bold and inspiring but also practical and useful is this malachite dish, adding a lovely spot of colour to your dinner table, L'object Malachite Small Dish, £30, www.libertylondon.com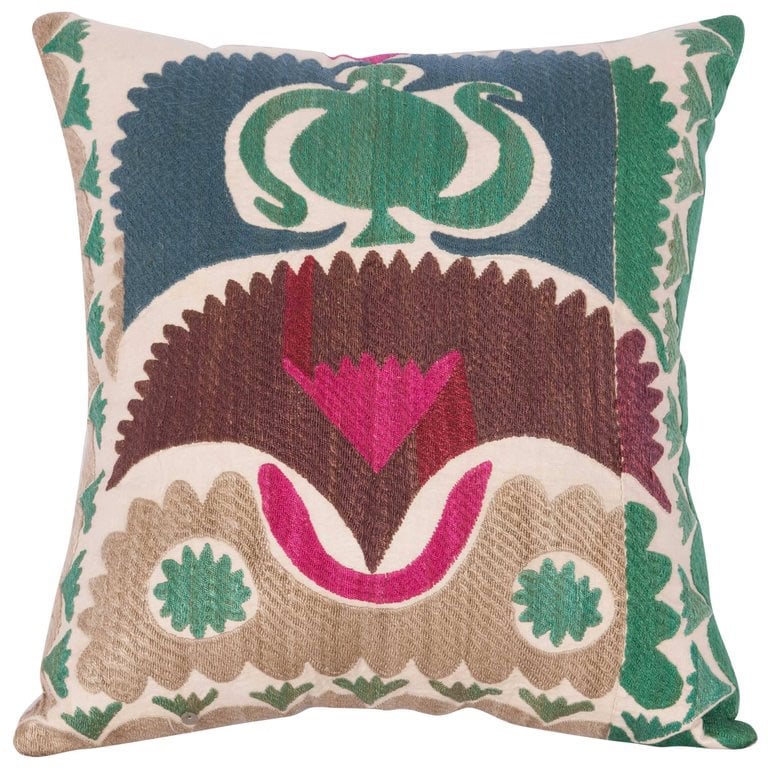 This Suzani cushion would provide a perfect and colourful addition for those who like the vintage look. Vintage Uzbek Samarkand Suzani Pillow Case, $165, www.1stdibs.com (international shipping available).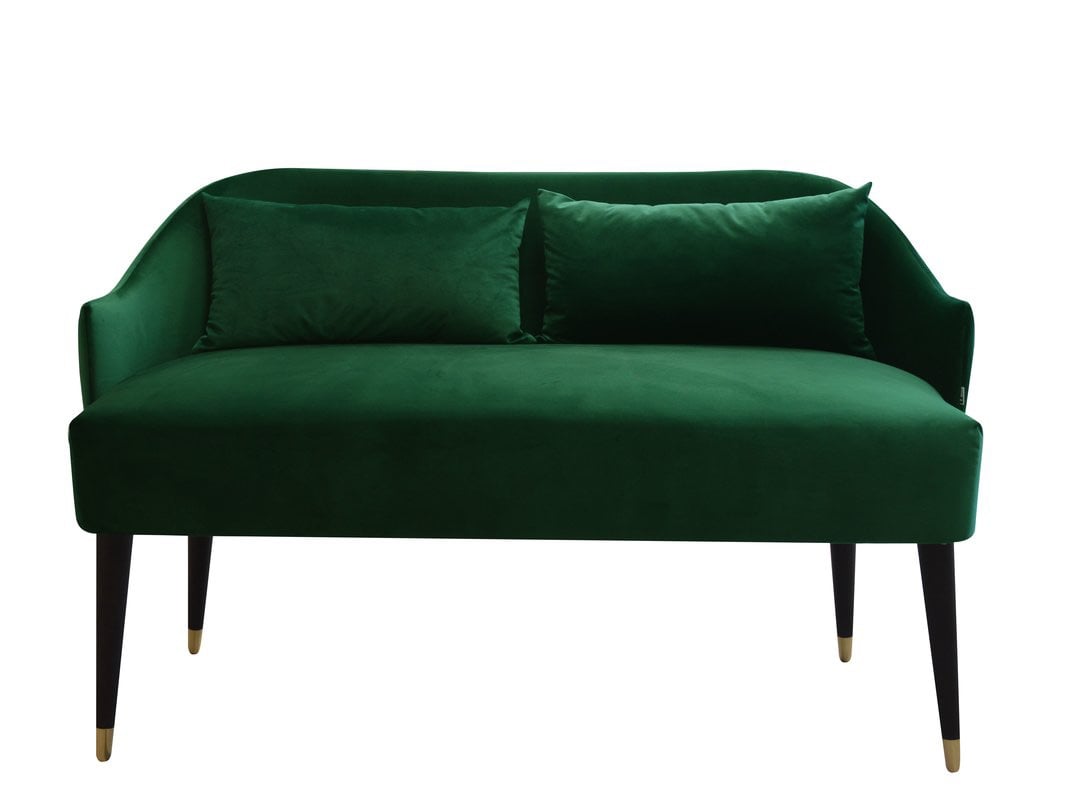 Enjoy the 'tres chic' look for a 'tres chic' price! If green is not your colour, this stylish little sofa comes in a number of different colours, Emi Velvet 2 Seater Sofa, £356.99, Monkey Machine via www.wayfair.co.uk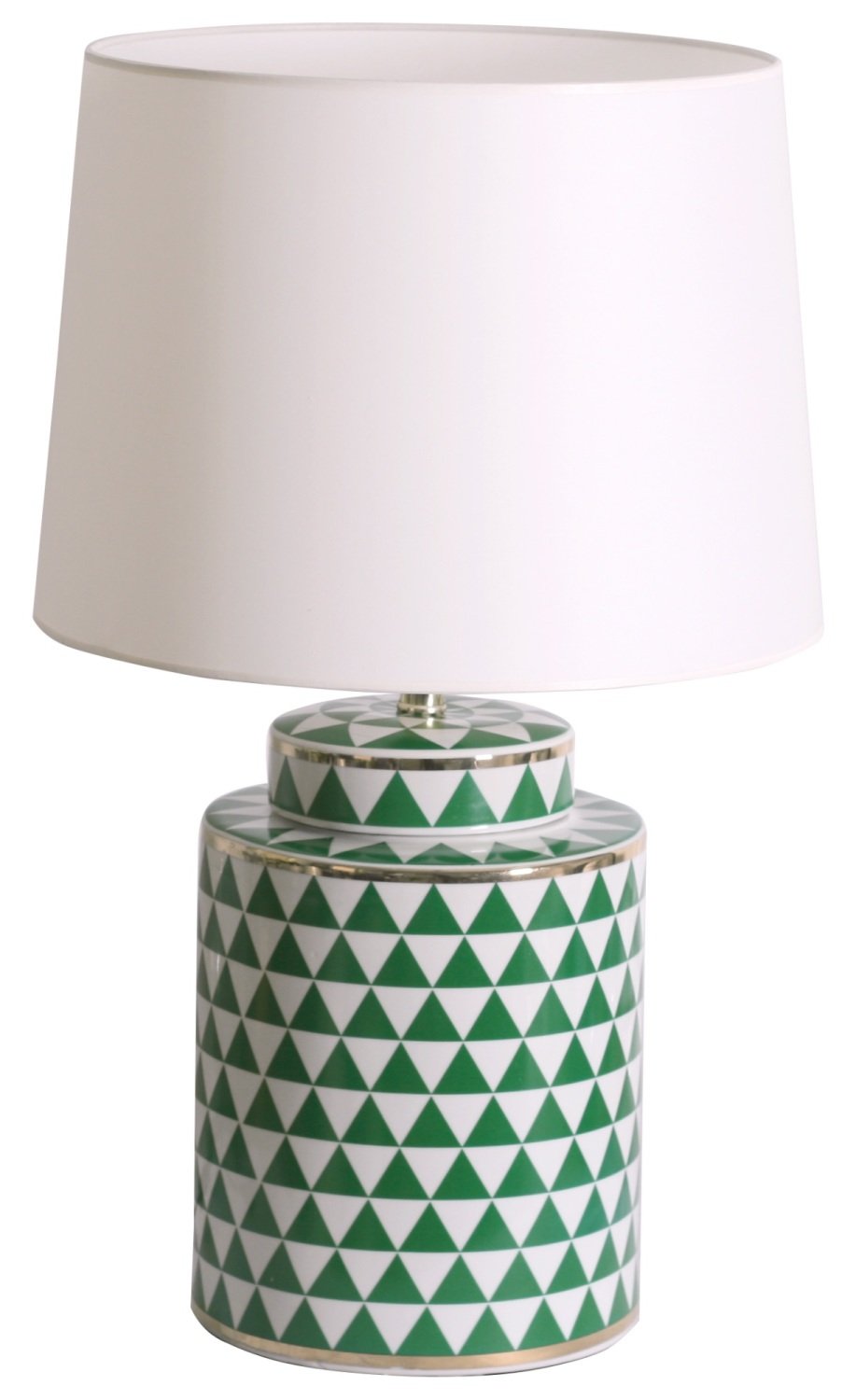 This stunning lamp is one of my seasons top picks for colour and design. Although based in Germany and Switzerland, the supplier of this and other lamps will ship their products to the UK as well as other European countries, www.mai-lampen.de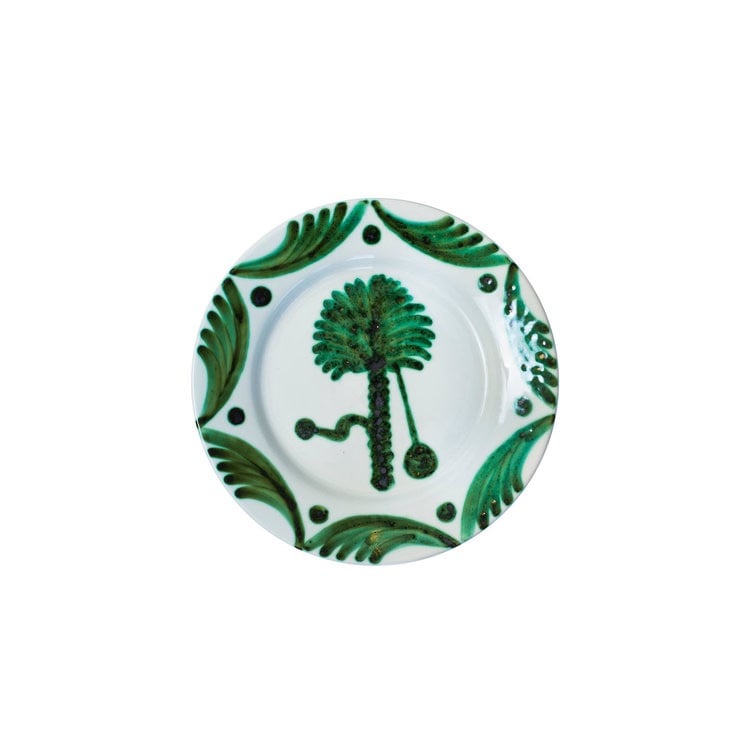 Hand-painted in Portugal, this dinner service adds a breath of fresh air to your dinner table, Green Palm Tree Plate, www.pennymorrison.com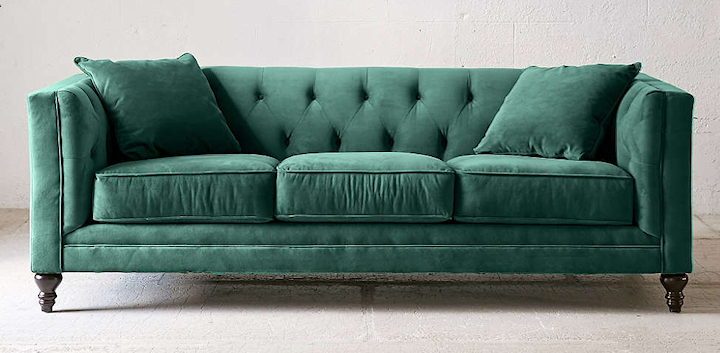 Sit back and relax in style with this very comfortable looking sofa, Turquoise Velvet Sofa, www.roigolds.com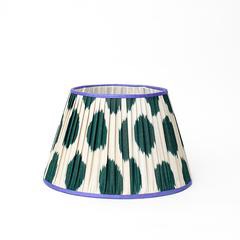 Treat your lamp to a nice new shade which will stand out, Yara Lampshade, £84, www.elbdesignltd.com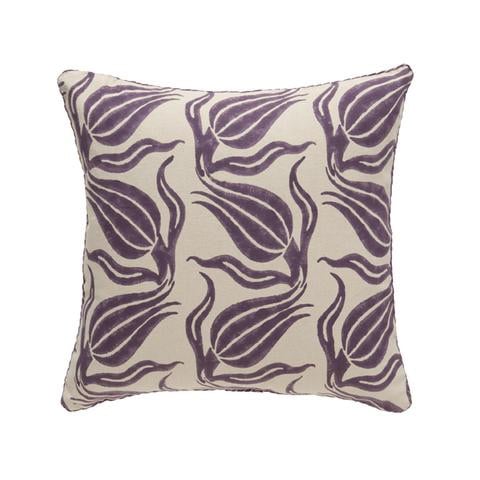 This designer never fails to impress with her irresistible pattern and colour ideas, Aubergine chelsea block print Pillow, from $250, www.madelineweinrib.com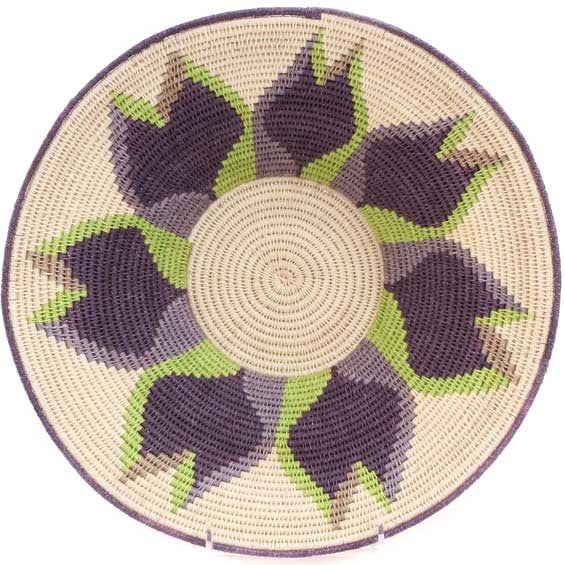 Handcrafted in Swaziland, these baskets are traditionally given as gifts and symbolise long and happy life, Swazi Sisal Basket, $210, www.basketsfromafrica.com (international shipping available)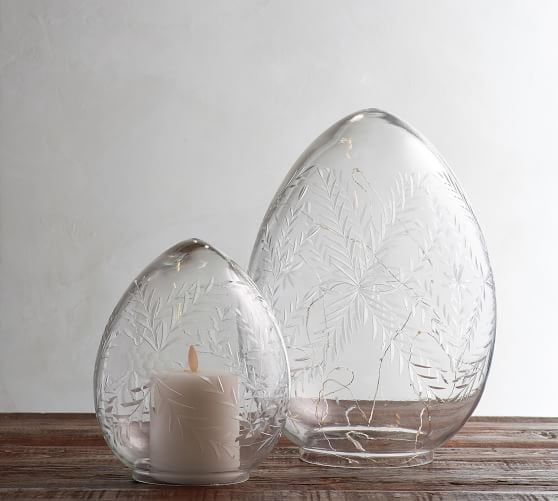 Create a lovely Easter table with these etched glass eggs and add some sparkle with faux flame or string lights, Etched Glass Eggs, from £21.21, www.potterybarn.com (international shipping available)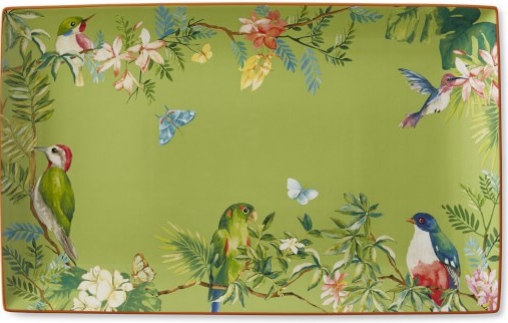 Williams Sonoma never disappoints bringing out lovely products and designs each season. This pretty platter will add some vibrant colour to your table this Easter and beyond, Havana Garden Rectangular Platter, $69, www.williams-sonoma.com (internation shipping available)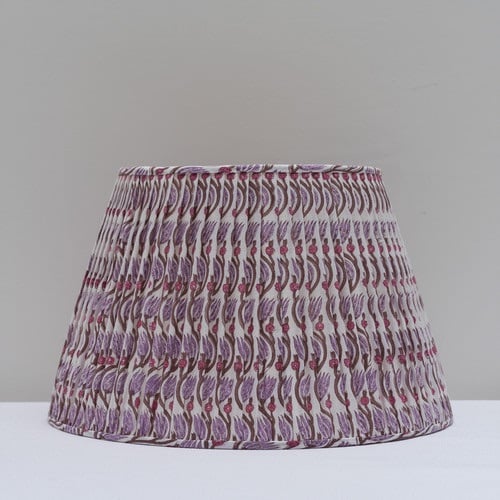 With the right colour combination, purple can bring a worm element to your living space, Mauve Brown Tulip Print Lampshade, £260, www.susandeliss.com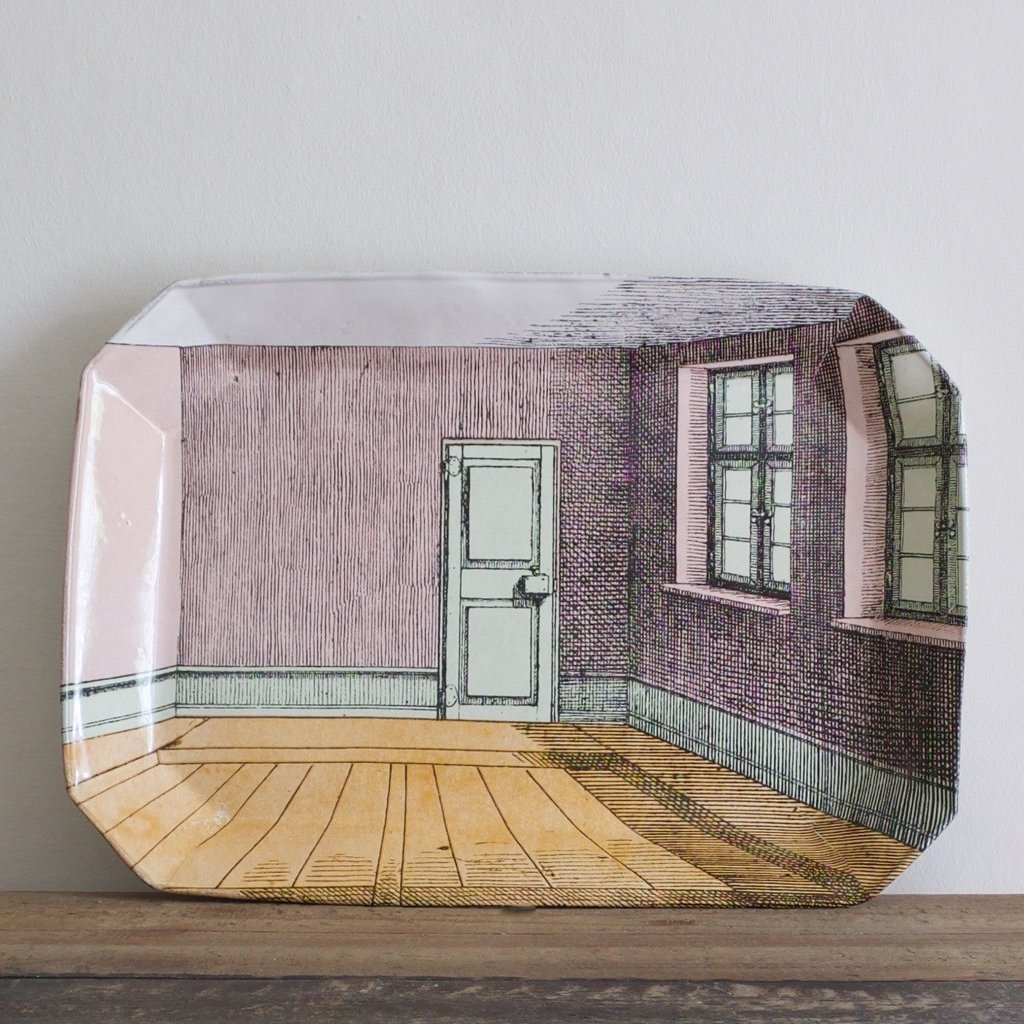 John Derians quirky and unusual designs never fail to inspire and add something with a difference to your living space, Pink Room Platter , John Derian for Astier de Vilatte, £175, www.catesbys.co.uk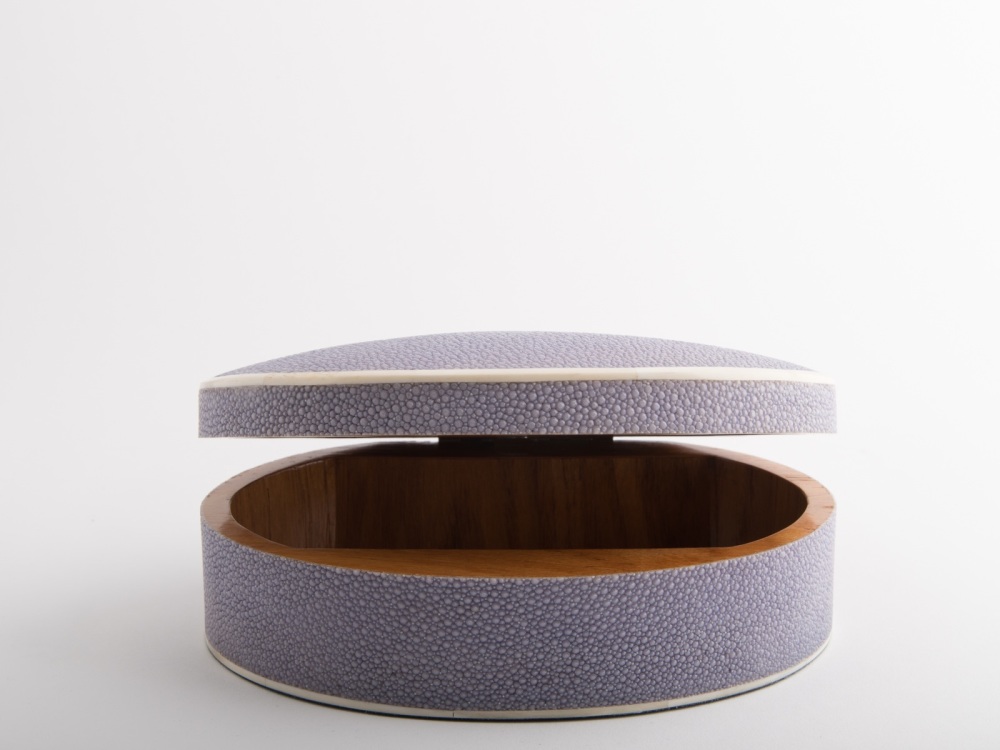 This decorative box is hand made from Shagreen and is available in a selection of colours, Claremont Oval Box Lavender, from £879, www.objectluxe.com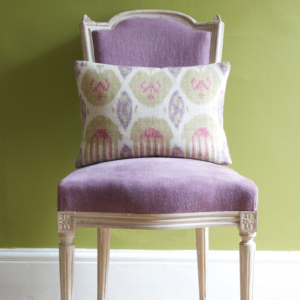 Give your sofas the feel of spring with this decorative fabric which is available in different colour ways, Jag Mulberry Green Fabric, £72 per meter, www.kateforman.co.uk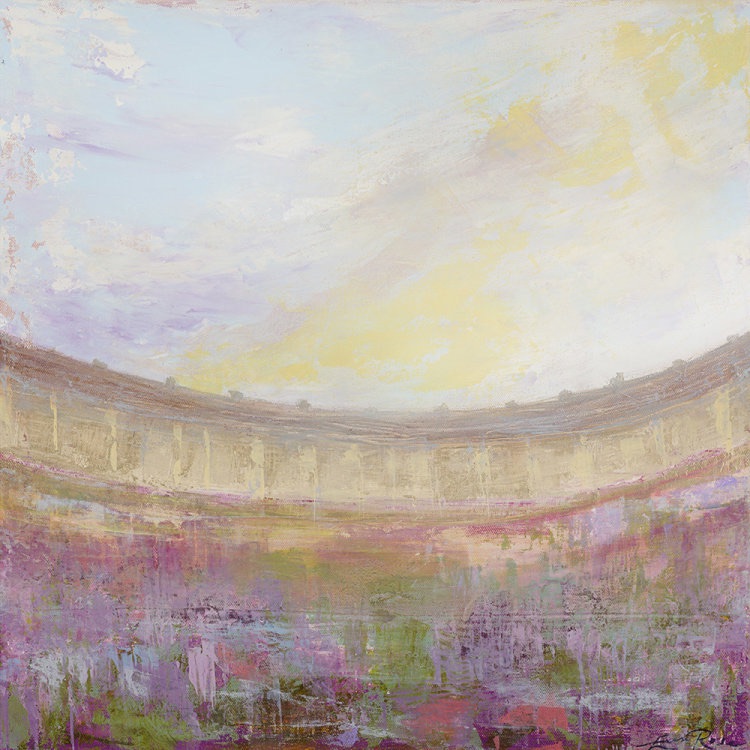 Emma Rose is a wonderful and award winning Bath artist who makes wonderful use of vibrant colours. In addition to limited edition prints and originals, she also takes commissions if you are looking for something with a personal touch, Cresent Bloom, www.emmaroseartworks.com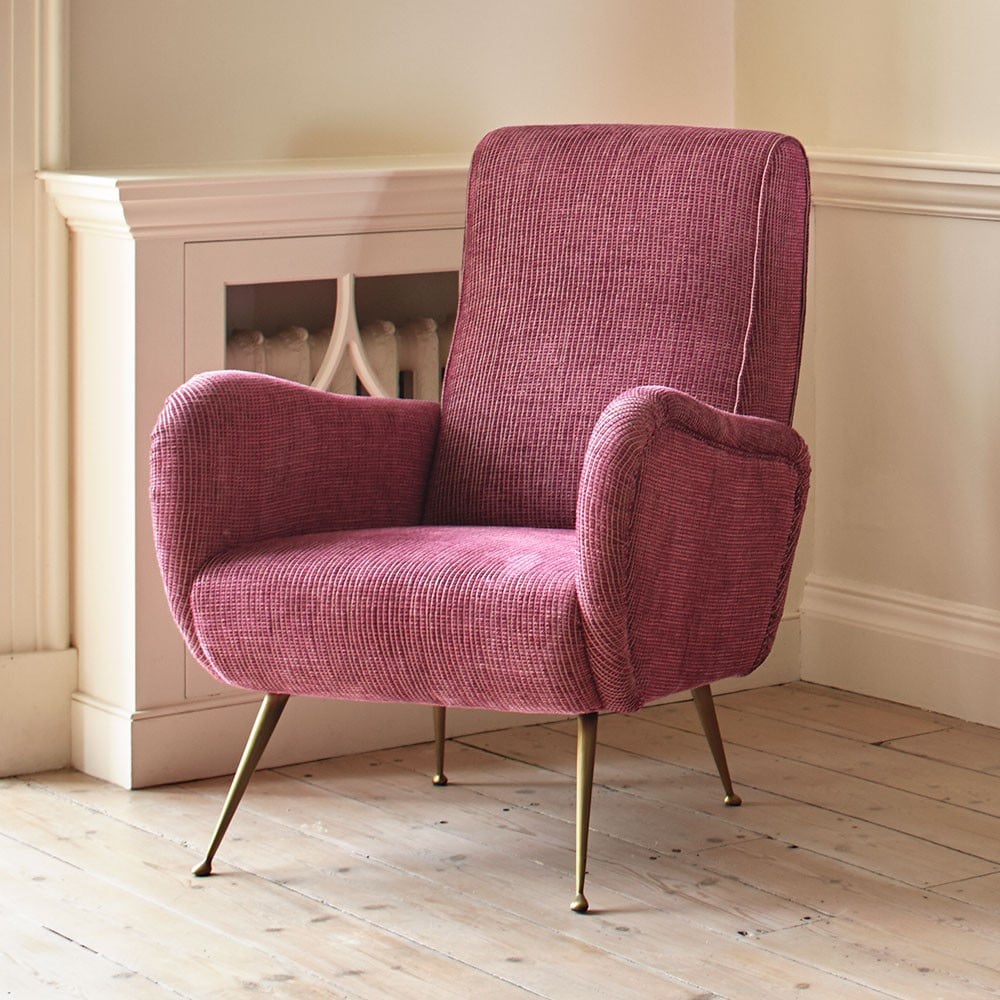 This retro chair brings a warm and colourful element to your living room, Turin Chair, www.julianchichester.com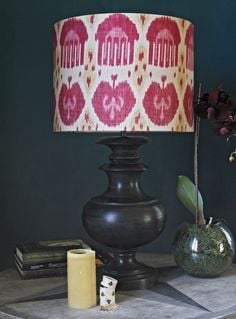 This is one of my favourite fabrics which can be used on lampshades as well as soft furnishings, Jag, www.kateforman.co.uk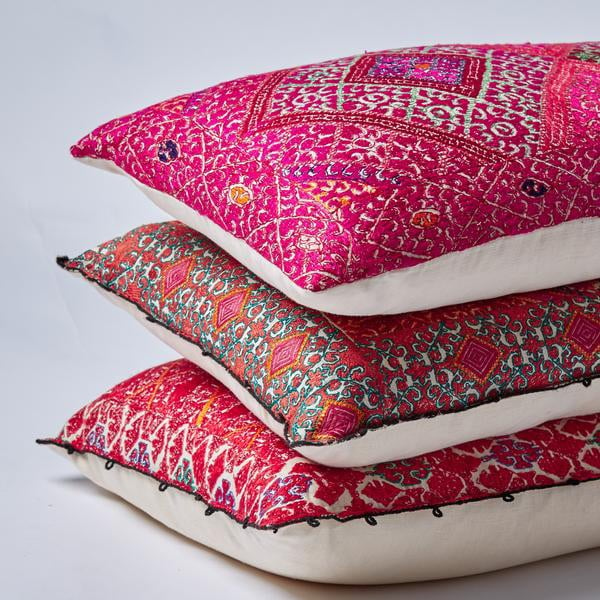 I have totally fallen in love with these wonderful handcrafted vintage Indian cushions. Not only is the craftsmanship exquisite, the price in comparison to similar products is very reasonable too, £190, www.cheskie.co.uk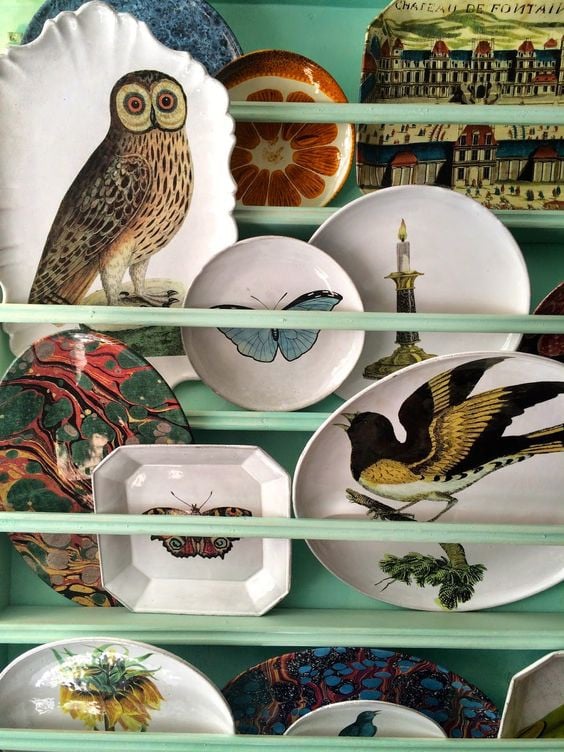 For lovers of painted china, treat yourself to John Derian's finest selection of painted chinaware and display it for you and everyone to enjoy, John Derian for Astier de Vilatte, www.astierdevilatte.com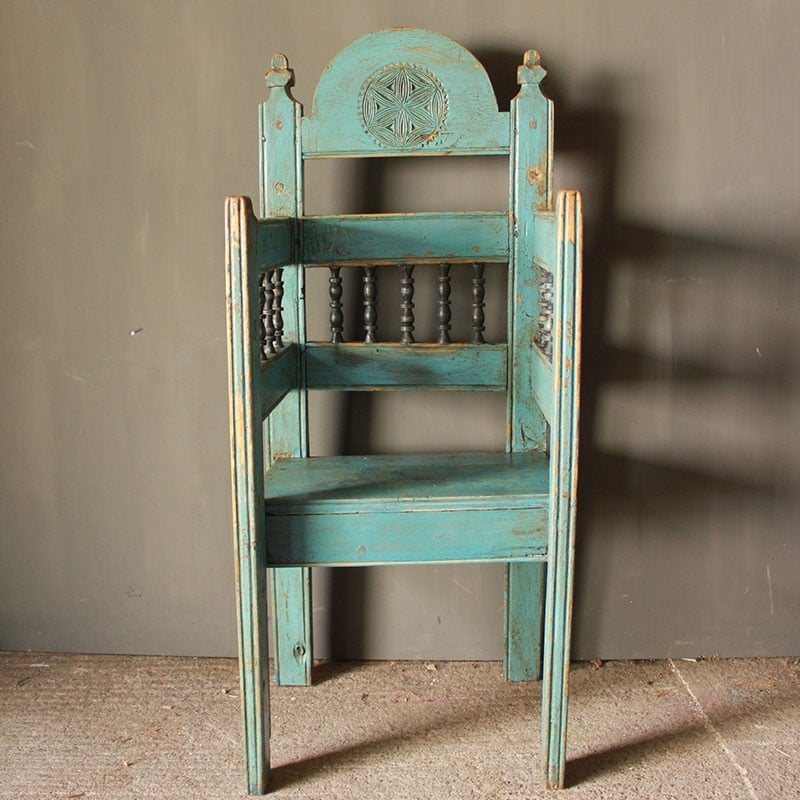 This is a rare and original 19th century pine chair which originally came from the Carpathian mountains, Bishoph's or Prist's Chair, Ref: 3330, £850, www.johncornallantiques.com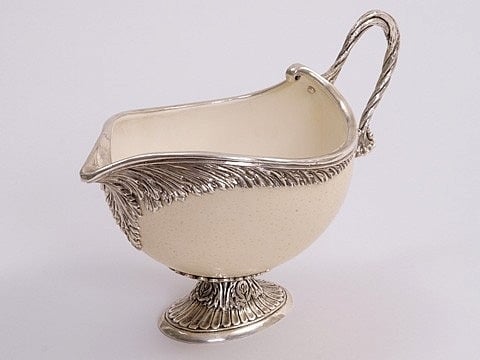 This unusual Sauce boat will be a perfect addition to a smart dinner table setting, Ostrich Egg Sauce Boat, £823, www.furntastic.co.uk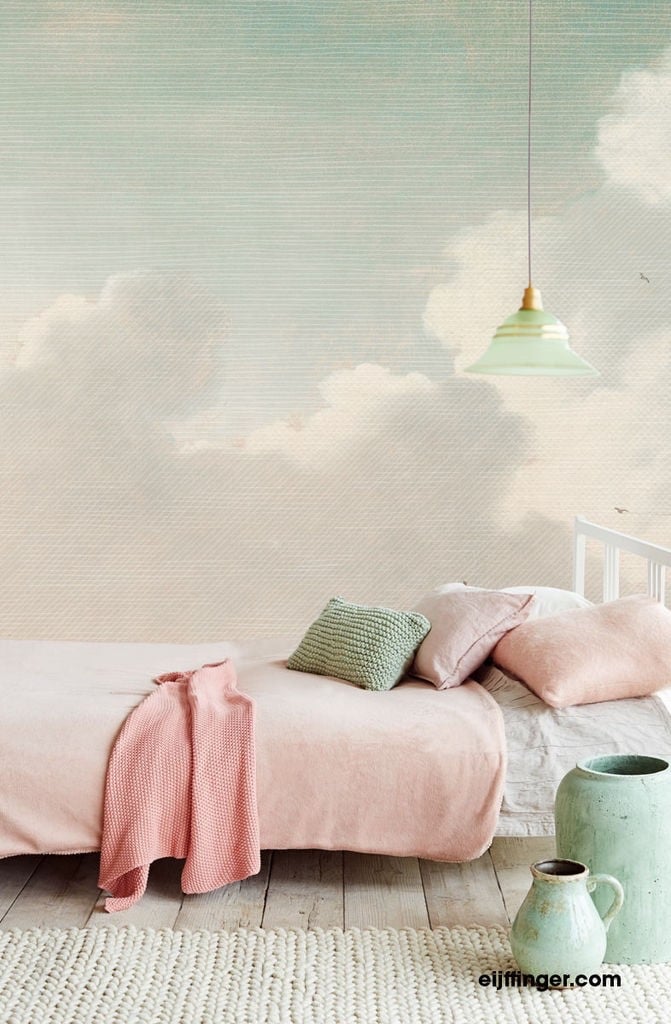 You can be sure to be on cloud 9 when using this wallpaper as the backdrop to your bedroom wall, Tapete Eijffinger-Masterpiece-358121, EUROS 346.50 (per roll), www.tapeten-veith.de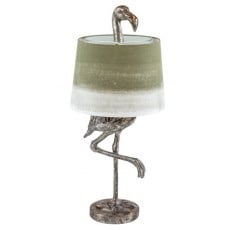 Give your living space a quirky touch with this unusual lamp and shade, Flamingo Table Lamp with Sage Shade, £130, www.outthereinteriors.com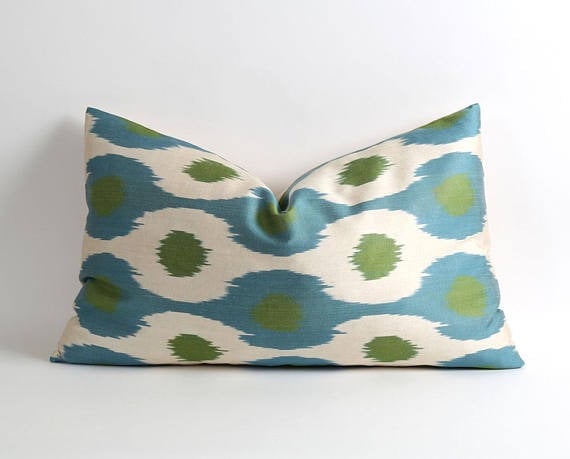 For a fresh seasonal look this eye catching ikat cushion is one of my top picks, Blue, Green, White Ikat Pillow Cover, £36.10, https://www.etsy.com/uk/listing/570278579/16x26-blue-green-white-ikat-pillow-cover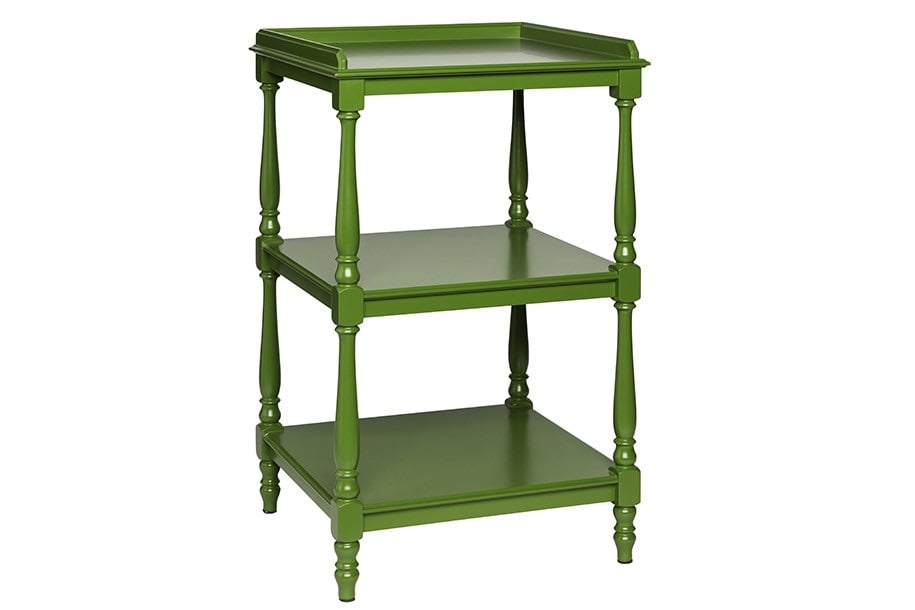 This is a brilliant little side table, perfect for the living room or next to the bed, Bout de Canape vert, EUR 450, www.casalopez.com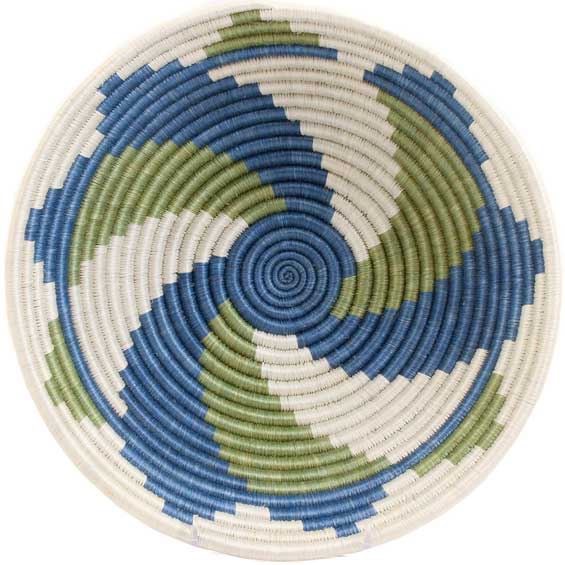 Handwoven from smooth seawall fibres, this decorative bowl is perfect for storing trinkets or doubling up as a wall decoration, Rwanda Sisal Coil Weave Bowl / Ref: 33844, $58, www.basketsfromafrica.com (international shipping available)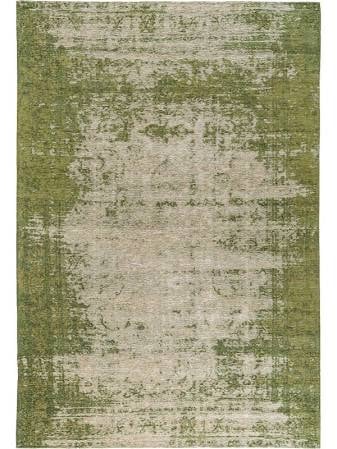 The vintage look of this overdyed rug works well with contemporary as well as classing interiors, Rug Tosca Green (115 x 180 cm), £74.95, www.benuta.co.uk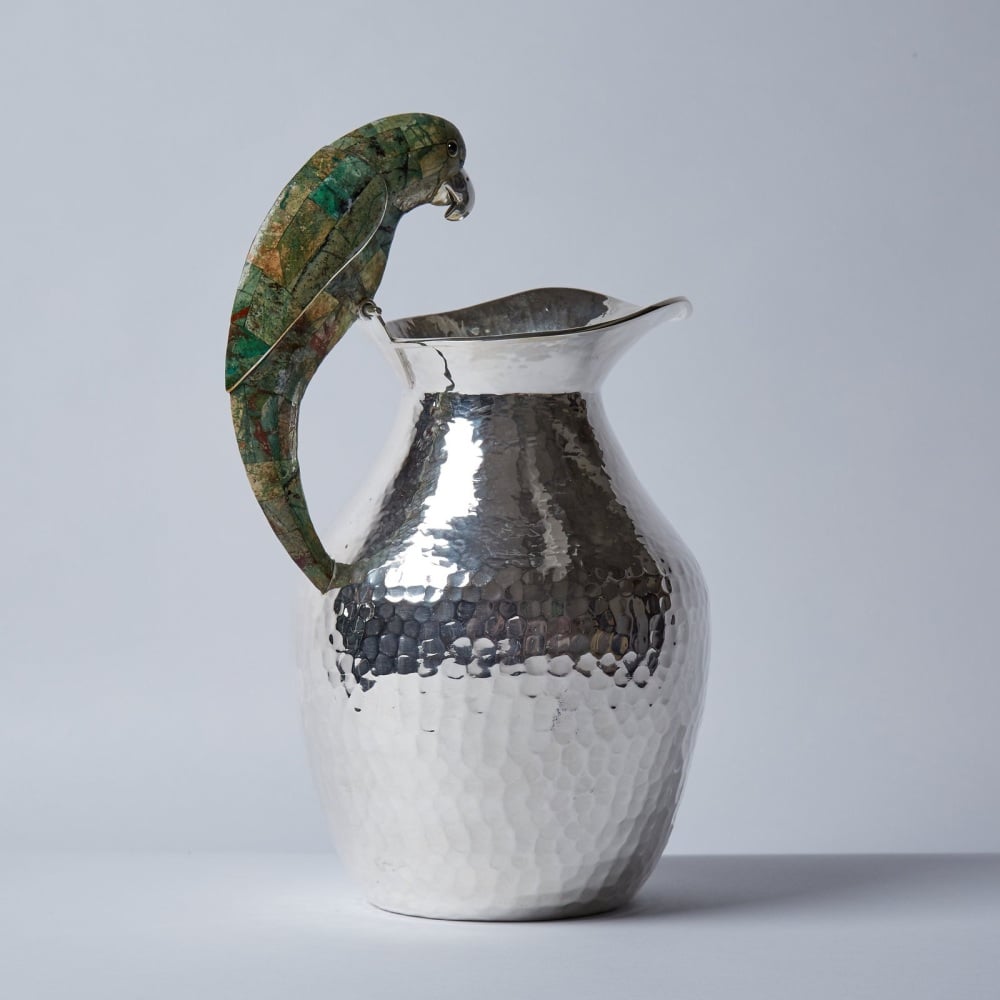 Hand crafted in Mexico by local artisans, this unusual silver water jug will provide an impressive centre piece around the dinner table, Perching Parrot Water Jug (large), www.cheskie.co.uk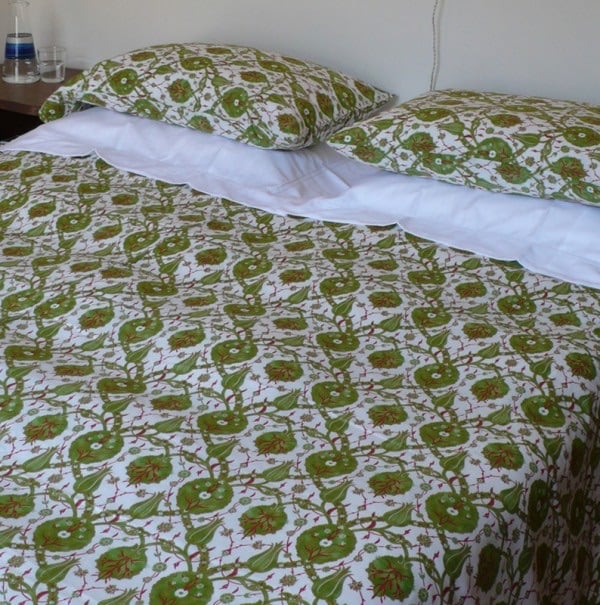 These warm hues will easily send you into sweet dreams, Ottoman Green Carnation Duvet Set, £40, www.simplelifeistanbul.com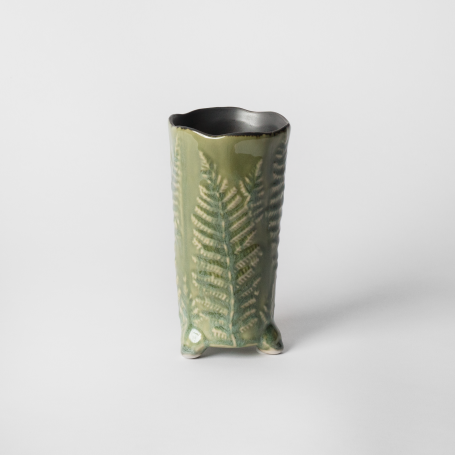 Create a decorative display with this pretty fern vase, Fern Vase Tall, £10, www.petershamnurseries.com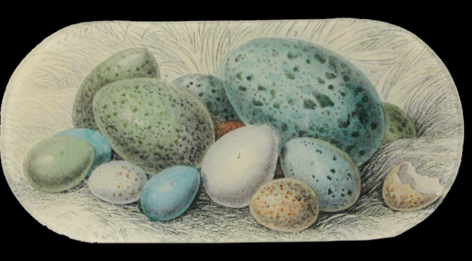 For those who are still looking for something very special to add to their Easter decoration, this dish will come to the rescue, Blue Eggs Oblong Tray by John Derian, www.johnderian.com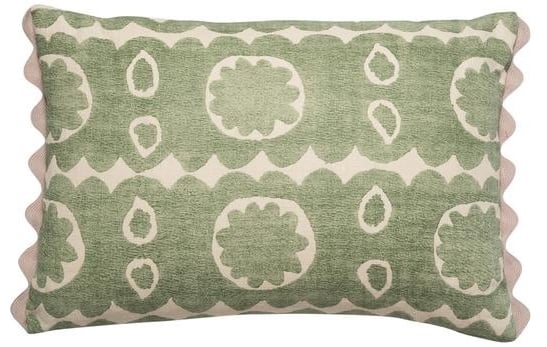 The slightly faded design of this pretty cushion will look super, if you like to create a vintage look, Osborne Oblong Cushion, www.wicklewood.com . You can also purchase the fabric by the meter at www.blithfield.co.uk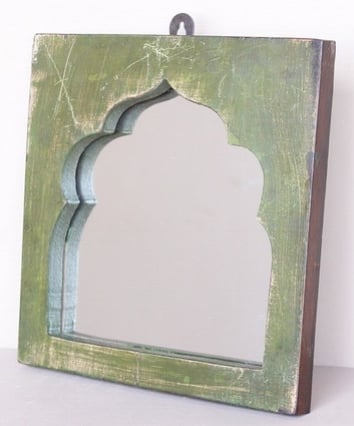 Made from reclaimed hardwood teak this pretty little mirror is a perfect choice for a small space on the wall, Temple Wooden Mirror / MIRR35675, £10, www.scaramangashop.co.uk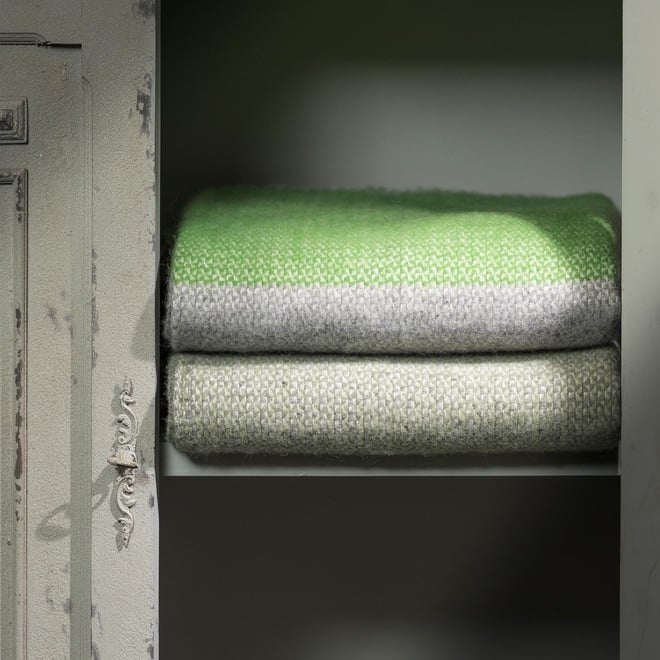 Wether you languish in front of the fire and need and like to cover up or like to cover up the back of your sofa with something eye-catching, this versatile soft wool throw will become you absolute must-have, Illusion Wool Throws, £55, www.burford.co.uk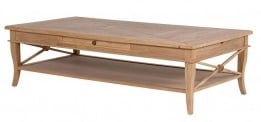 This is one of those stylish coffee tables which are easy to place whatever the interiors, Sacramento Coffee Table, £579, www.la-maison-chic.co.uk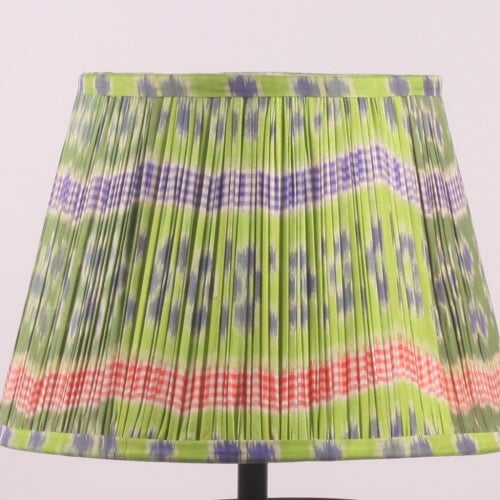 Bring a spot of colour to your living space with this bright hand gathered silk saree lampshade, Bright Green Red and Purple Check Silk Lampshade, £130, www.samarkanddesign.com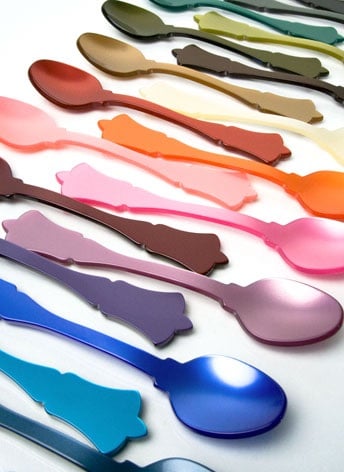 These colourful spoons are perfect for Easter or springtime entertaining. Amongst a lovely and colourful selection of cutlery, these spoons are just part of an entire collection of serverware, www.sabre.fr (international shipping available)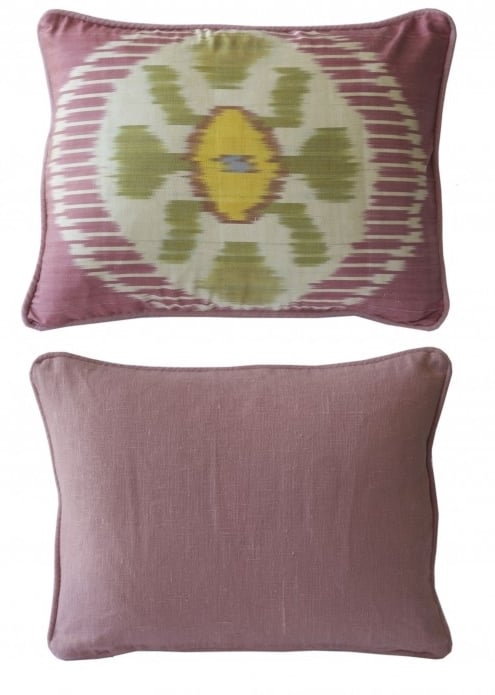 This flower will not need water and keep it good looks, so very easy to maintain, The Flower Ikat Cushion, www.melodihorne.com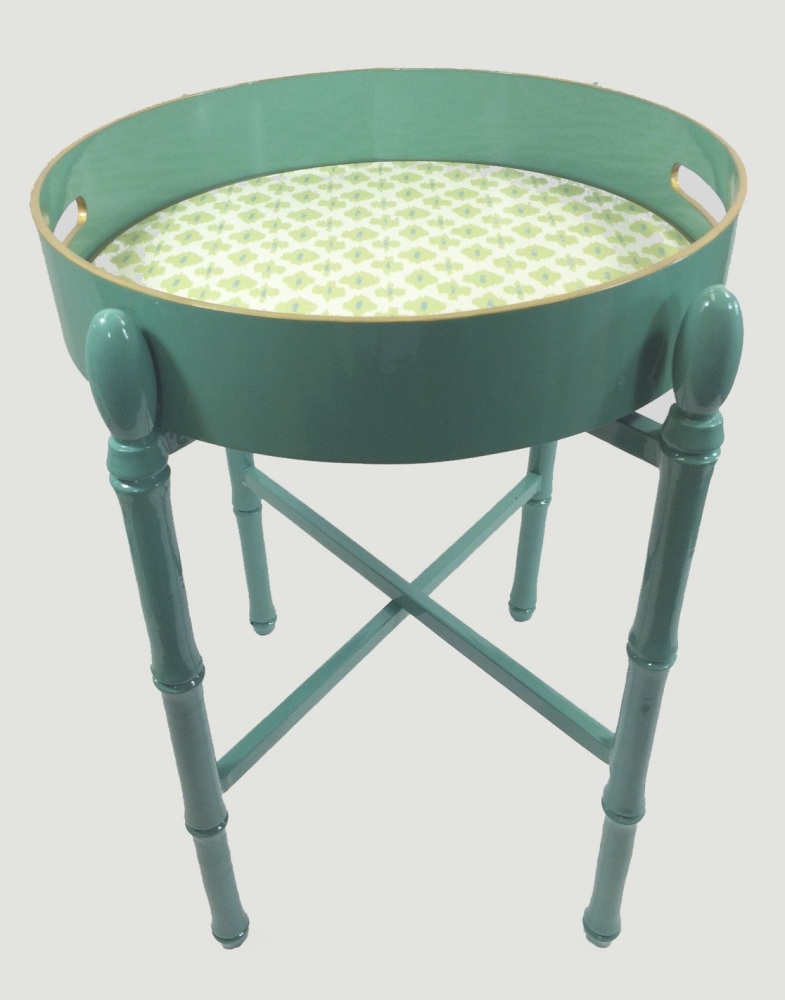 This is a very versatile tray table. The inside of the tray can be transformed instantly by adding different pattern placemats which sit in it, Stinson Round Tray Collection Mix & Match, www.holly-stuart-home.myshopify.com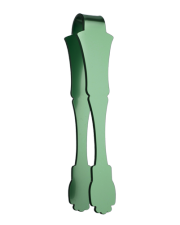 This is a lovely collection of vintage looking pieces with a fund and quirky touch. Sabre produces a wonderful range of colourful and glamorous plastic server ware which brings a smile to every dinner table, www.sabre.fr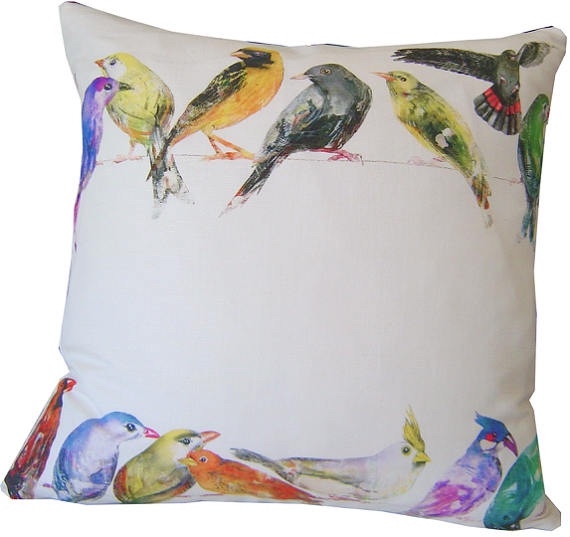 No need for a cage to enjoy looking at these exotic feathered friends, Bird Pillows, £30.36, CaliforniaLivinHome via www.etsy.com/uk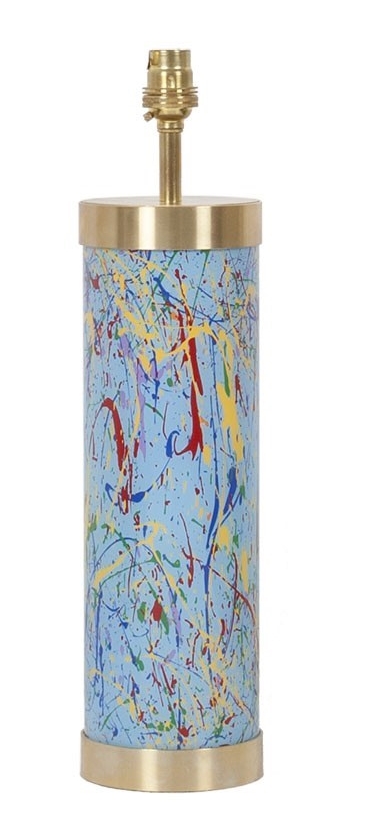 Handmade in London this colourful lamp features a lively splatter paint effect and comes in a variety of colour ways, End of Day Confetti Lamp, £465, www.pentreath-hall.com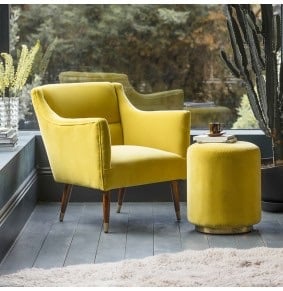 As one of the key interior trends this season, this stool in a strong yellow colour, will give your interior a right up to date finishing touch, Carnaby footstool in Mustard Yellow Velvet, £149, www.atkinandhyme.co.uk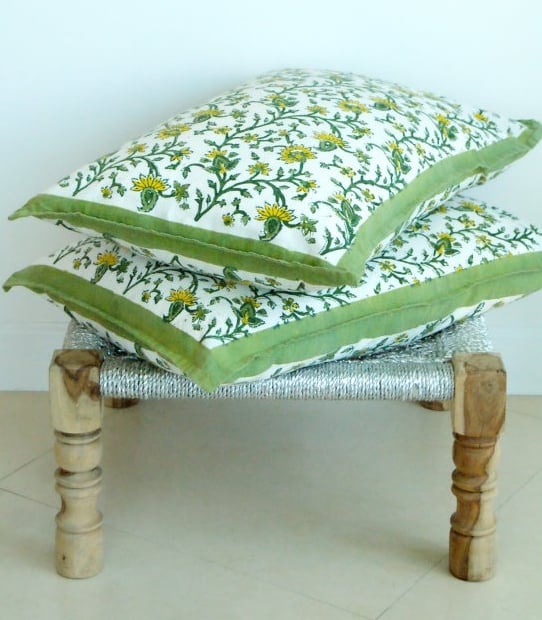 This Indian block print cotton cushions look lovely on a bed as well as on a chair or sofa< Indian Hand Block Print Pillow Cases, £26.66 (a pair), https://www.etsy.com/uk/listing/471885751/pair-indian-hand-block-print-pillow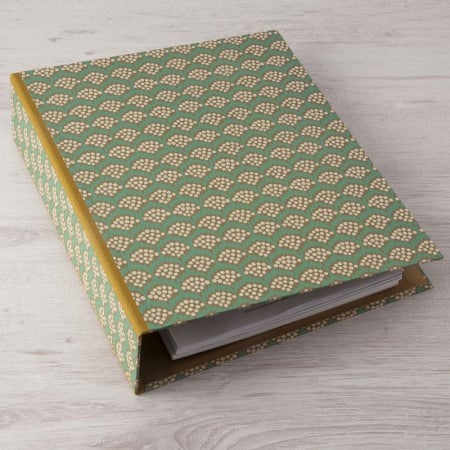 Inject a little bit of colour into your home office filing system with this pretty Lever Arch File, from £25, www.harrisandjones.co.uk
This pretty Mirror and perl tiffany style box will store all your small trinkets, Boîte Couvercle Tiffany, EUROS 51.92, www.vitrail-md.fr (UK shipment available)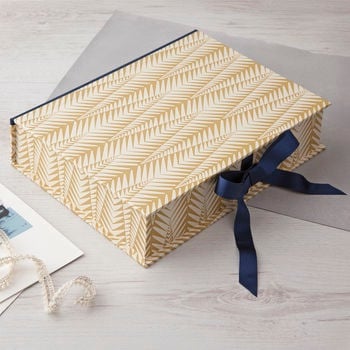 There is no better incentive to get going on tidying away all your papers when you know that you can create a very decorative display at the same time. Harris & Jones offer a wonderful choice of different designs and filing solutions to help you keep your papers in the right place, www.harrisandjones.co.uk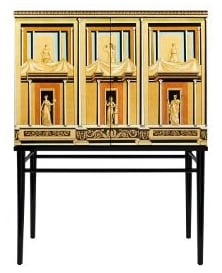 If you are looking for something unique, Fornasetti's quirky and unusual furniture designs will not fail to impress, Fornasetti Small Chest High Legs Pompeiana Ocra, $11.060, www.palazetti.com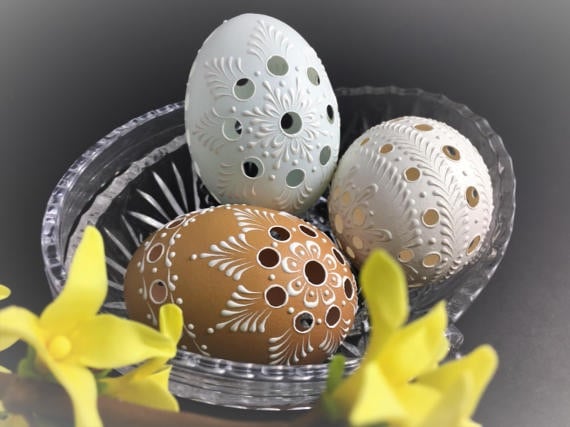 Create a decorative and eye-catching Easter display with these pretty handcrafted eggs with a beautiful lace effect, Polish Pysanky Carved and Wax-Embossed Eggs, £37.30 (set of 3), EggstrArt via www.etsy.com/uk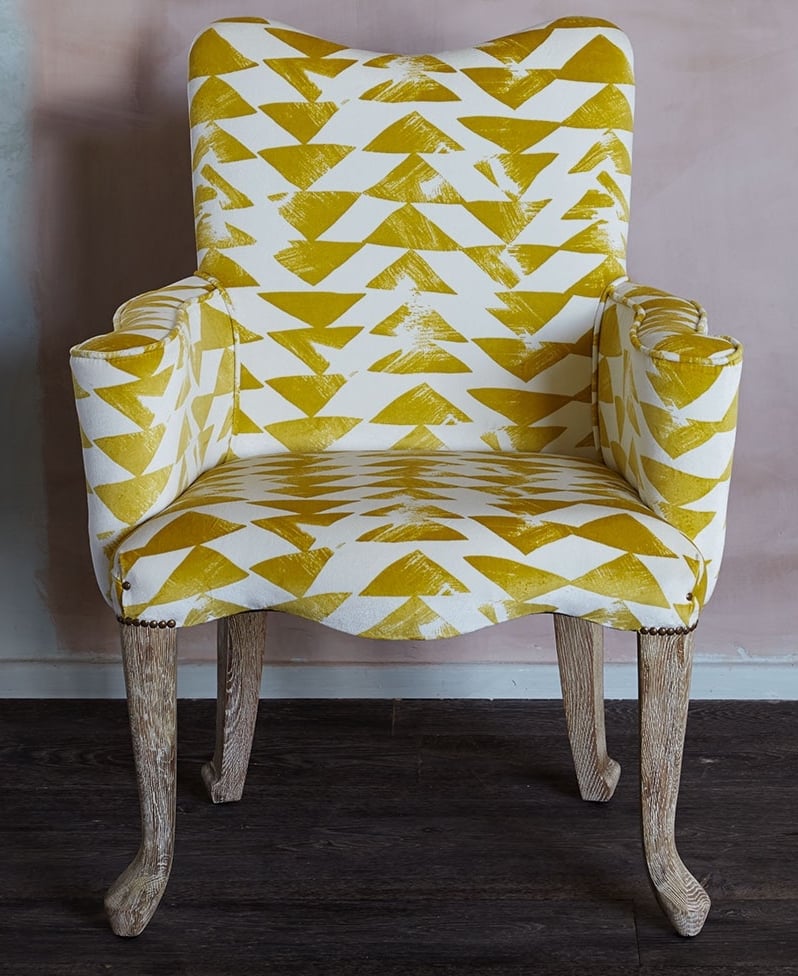 This gorgeous and versatile chair with its decorative geometric pattern, can be used as dining Carver as well as occasional chair, Marys Chair - Carver, www.julianchichester.com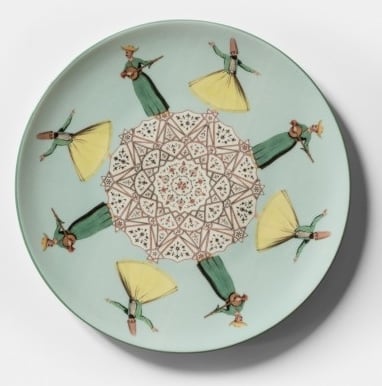 Offer your guests a visual as well as culinary treat with these unusual plates, Porcelain Constantinopoli Plate (Costantinopoli Collection), EUROS 91.50, www.les-ottomans.com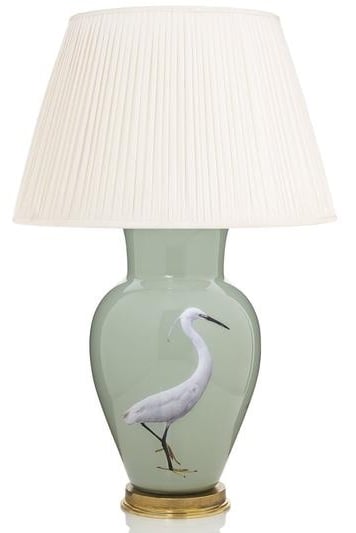 Made of handblown glass and painted/decorated from inside the glass, these lamps are made to order with a choice of different designs, Birds Eye Vie in large, £495, www.rosannalondsdale.com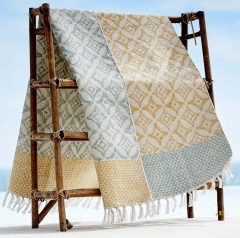 Inject a breath of fresh air into your hallway with this bright geometric rug which can be used on either side, Sangli Runner (70 x 140 cm), £75, www.urbanara.co.uk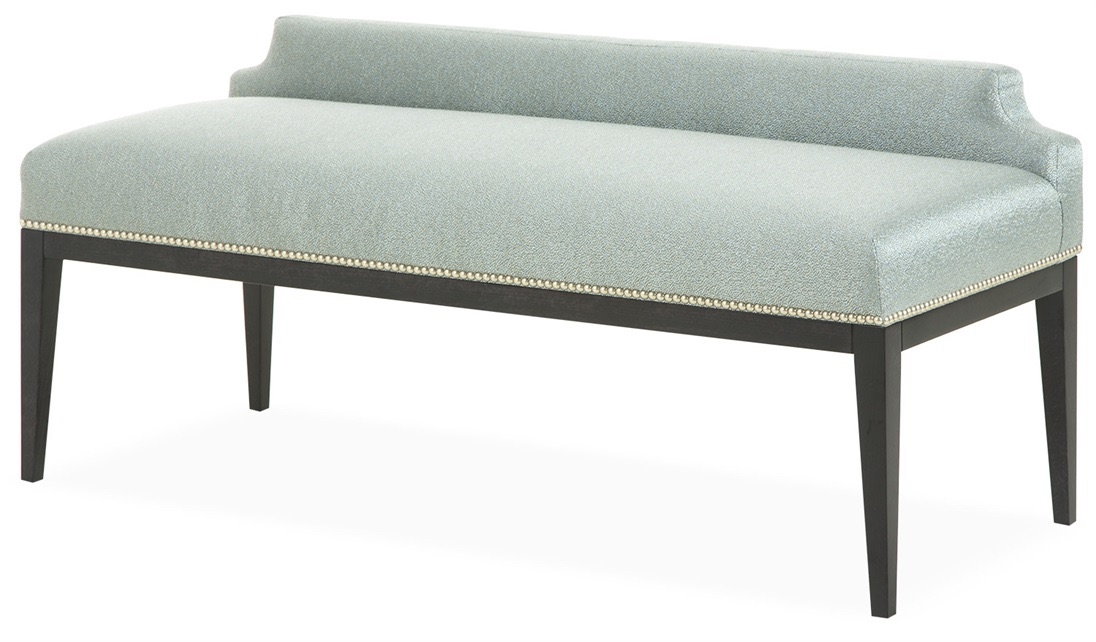 Wether at the end of a bed or placed in the living room, this sofa is an elegant and easy piece to place. It comes in different sizes and can be customised with different finishes, Aubin Bench, from £695 plus 1 Meter fabric, www.thesofaandchaircompany.co.uk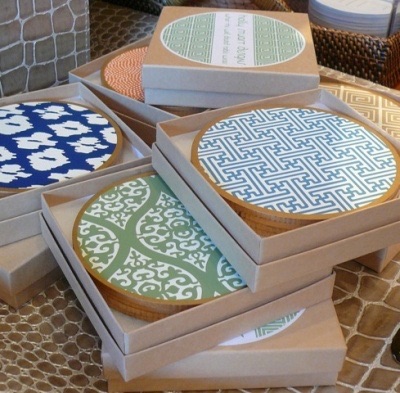 I love these gorgeous placemats which are a super choice for getting friends and family round your dinner table, www.holly-stuart-home.com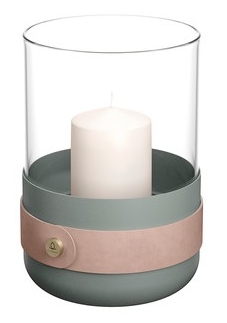 This lantern is a great find for lovers of the clean and contemporary look. The hand blown glass is decorated with powder coated steel and a leather border, Emma Lantern-Lichen (Eldvarm), £129, www.amara.com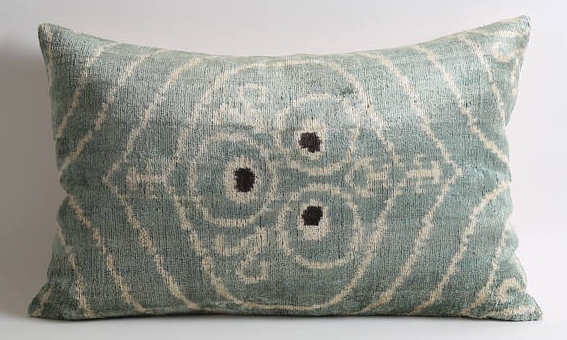 Despite its ancient origins, Ikat designs such as this are hugely versatile and fit in perfectly with most types of interior styles, Velvet Ikat Pillow, £51.19, pillow via www.etsy.com/uk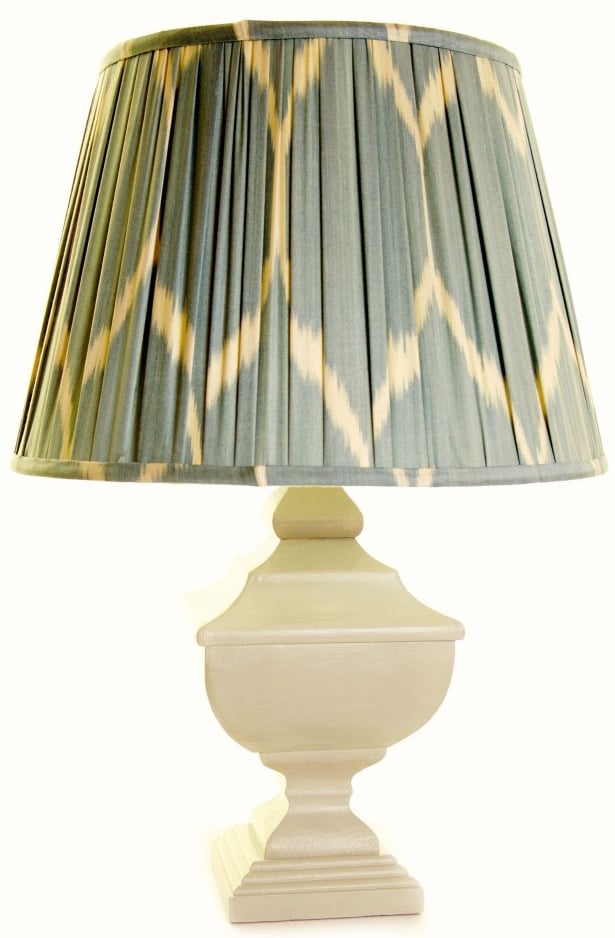 The inner and outher fabric of this very pretty gathered lampshade is made out of gathered Ikat and a mix of silk and cotton. The lampshade is available in 3 different sizes, Blue Oval, www.melodiehorne.com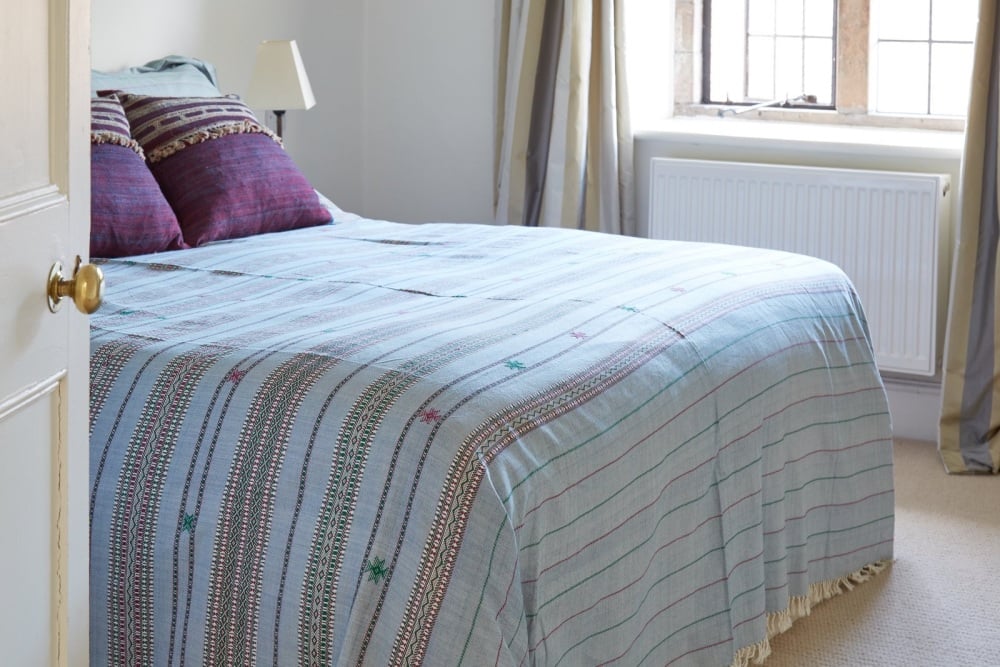 This lovely throw is one of those hugely versatile must-haves. It can be used in different rooms of you house, be it as a bedcover, table cloth or draped over the back of a chair or sofa, Cotton Bed Throw, www.cheskie.co.uk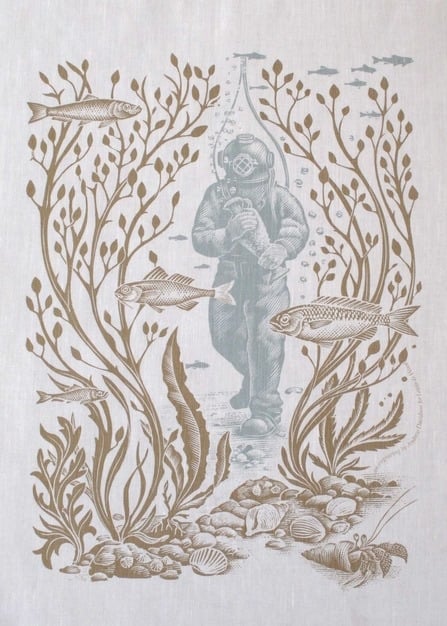 Give your kitchen linen a fresh look with this pretty tea towel, Diver, £5, www.lewisandwood.co.uk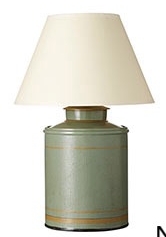 If your living space is in need of an easy to place and timeless table lamp, this classic piece is a super choice, Camellia Lamp / Small, £155, www.oka.com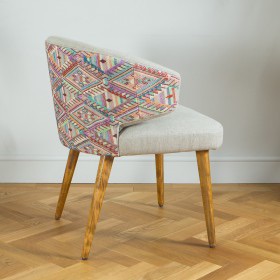 This decorative and unusual chair displays a lovely blend of artfully woman brocade and finely textured linen. It can also be supplied in a choice of other finishes, Whaley Chair in Copii Brocade & Linen, from £1495, www.arumfellow.com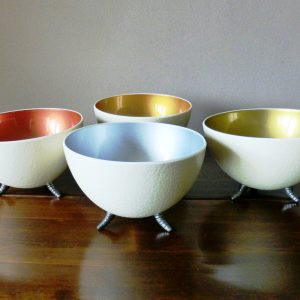 These beautiful bowls are carved from South African ostrich egg shells with a coloured interior, perfect as a useful feature for your easter table, Ostrich Egg Bowls, £25 each, www.kokerboomcrafts.co.uk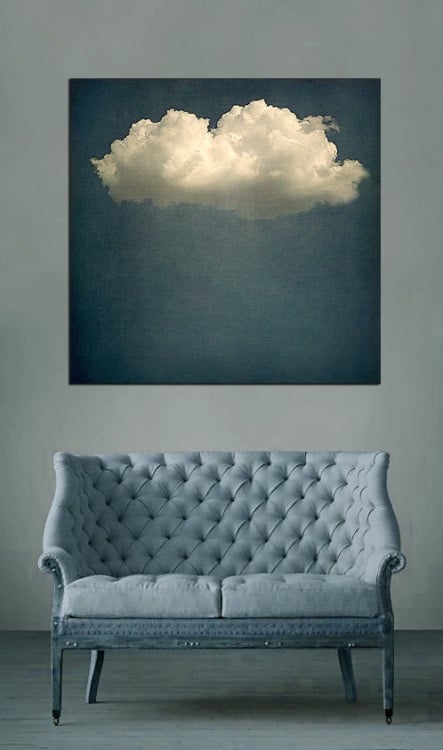 Create a show stopping and chic look with this atmospheric Cloud print, Cloud Play by JR Goodwin - Etching Paper or Canvas, from £930, www.rockettstgeorge.co.uk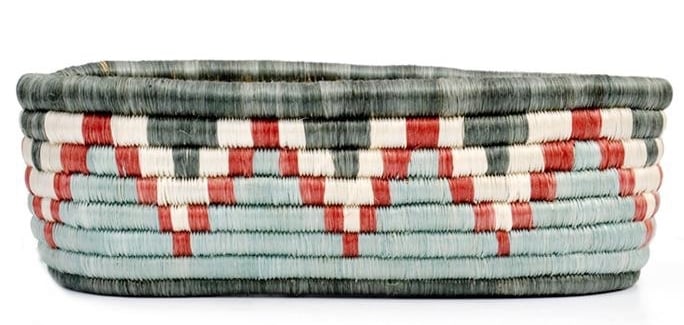 You can put all your eggs in this very stylish basket and create a pretty display on your easter table, Injera Bread Basket, $72, www.leifshop.com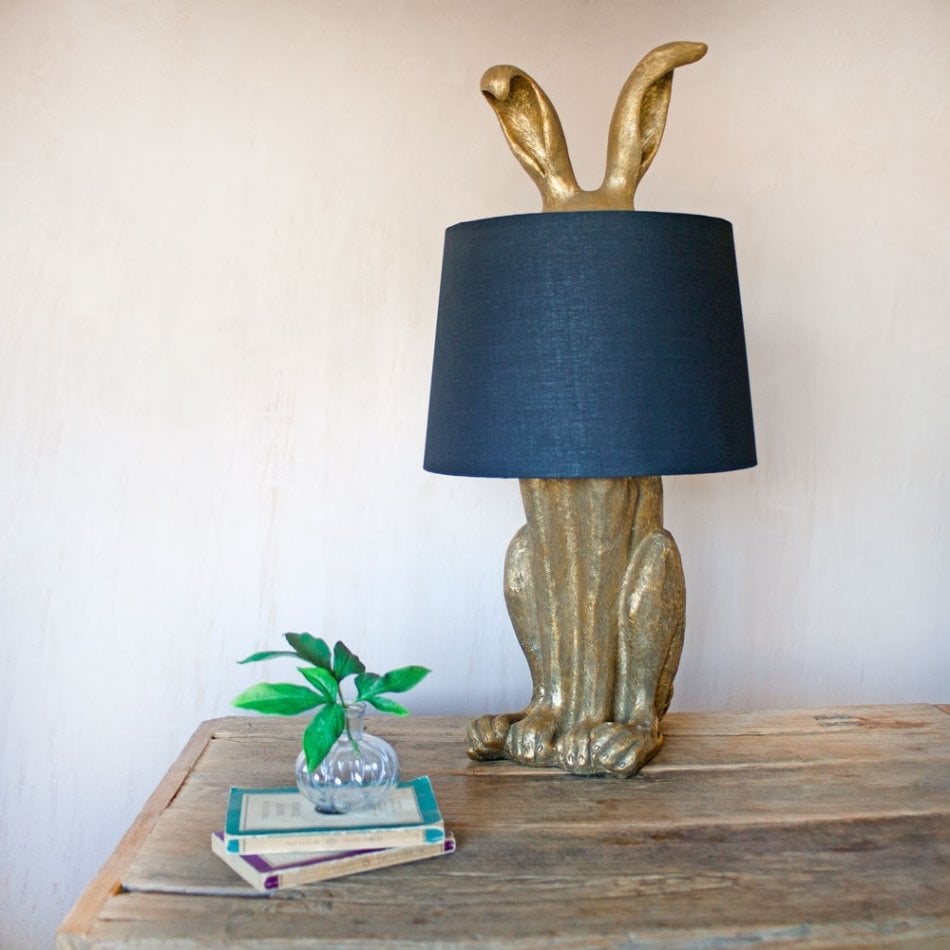 Unique and brimming with character is this Hare table lamp. Hide a few eggs behind the shade and create a feature which everybody will love, Gold Hetty Hare Table Lamp, £160, www.grahamandgreen.co.uk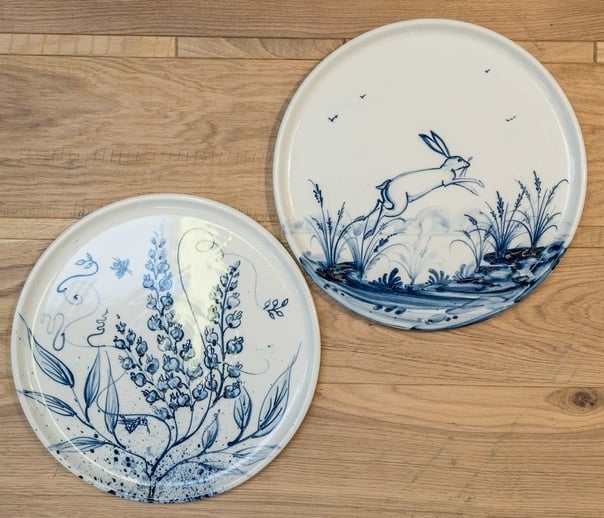 Each of these plates is painted freehand by Oxfordshire ceramicist Mia Sarosi featuring unique images, Mia Sarosi Decorative Porcelain Plates, £75, www.burford.co.uk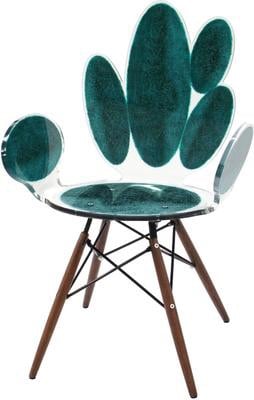 The spectacular acrylic glass body of this chair sits on top of wooden legs and is a creation by French company Acrila, who works with a team of very talented designers, Acrylic Ovals Armchair in Green, £595, www.outthereinteriors.com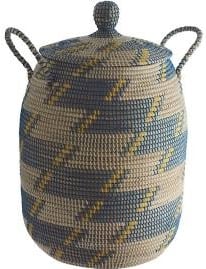 With its lively zigzag pattern, this decorative laundry basket combines functionality with distinctive design, Adder Blue Seagrass Laundry Basket With Lid, £100, www.habitat.co.uk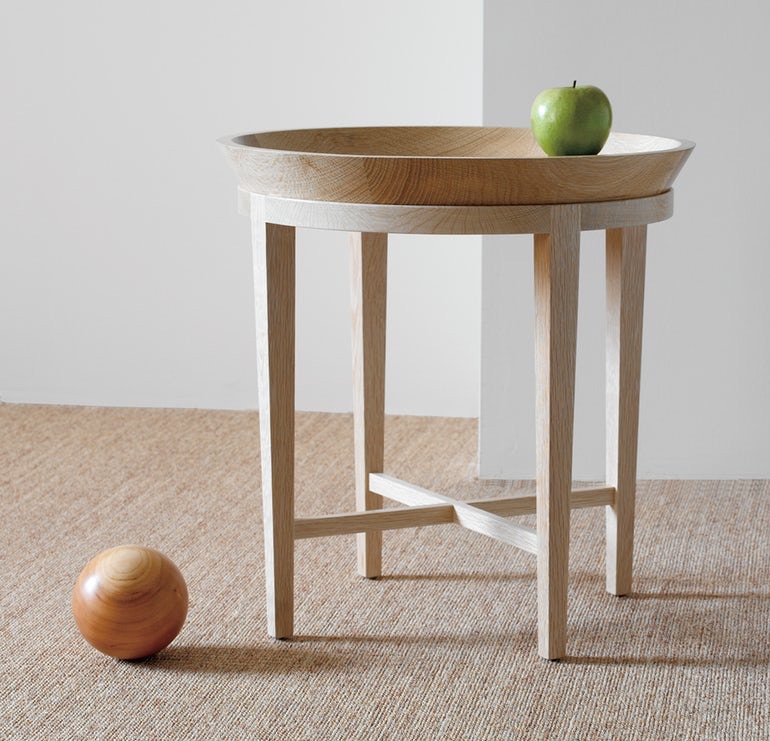 This is a very versatile side table. The top doubles up as tray so you can easily move your visitors glasses back into the kitchen in one go, Annika Tray Table, www.deringhall.com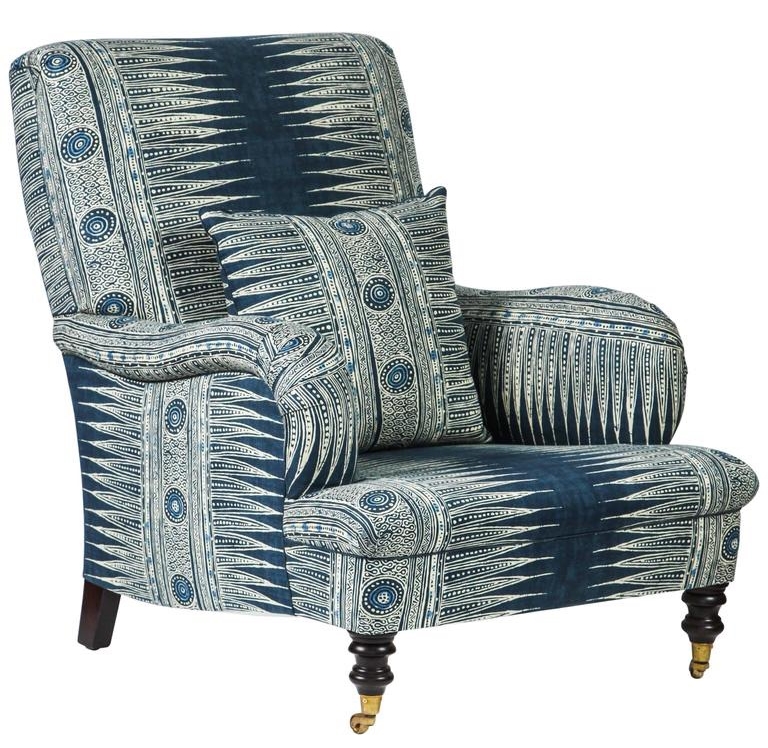 Inject an eye-catching feature to your living space with this striking chair covered in 'Hollyhock Indian Zag Fabric' available to order via Lee Jofa. Hollyhock Folly Chair in Suzanne Rheinstain Hollyhock Indian Zag Fabric, $5.500, www.1stdibs.com (international shipping available)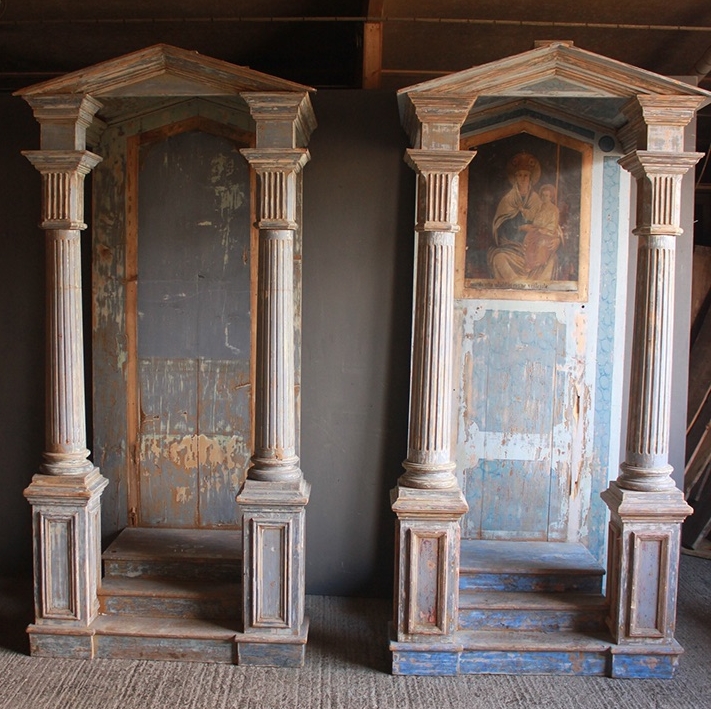 Create an architectural scheme or two giant bookcases with these very unique and stunning South Eastern Europe (c. 1800) porticoes, (H: 252cm, W: 85cm, D: 115cm), £6450, www.johncornallantiques.com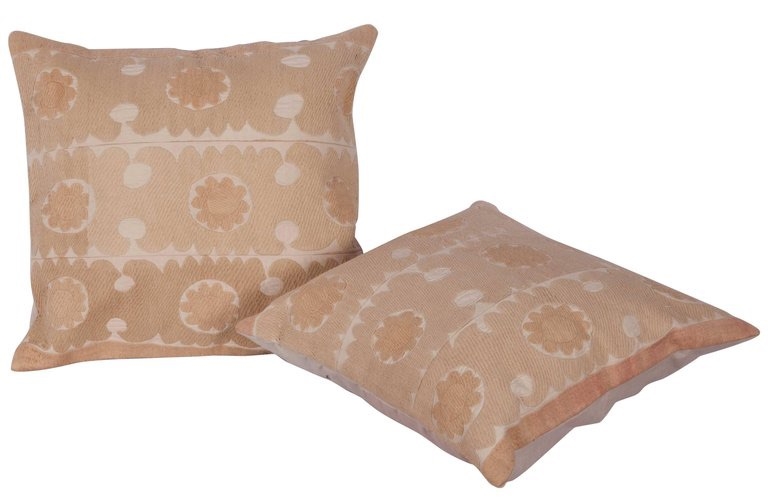 You can stay neutral but still enjoy an interesting pattern with these vintage Suzani cushions, Pillow Cases Made out of a Mid-20th Century Uzbek Samarkand Suzani, $200 per cushion, www.1stdibs.com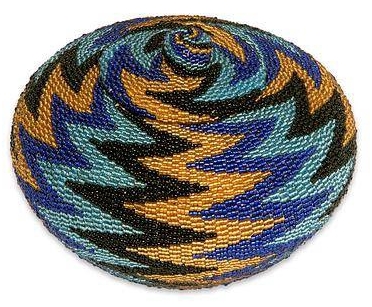 Store all your trinkets in style with this pretty hand beaded basket, Ocean Thunder Hand Beaded Geometric Pattern Rattan Basket, £58.58, www.market.unicef.org.uk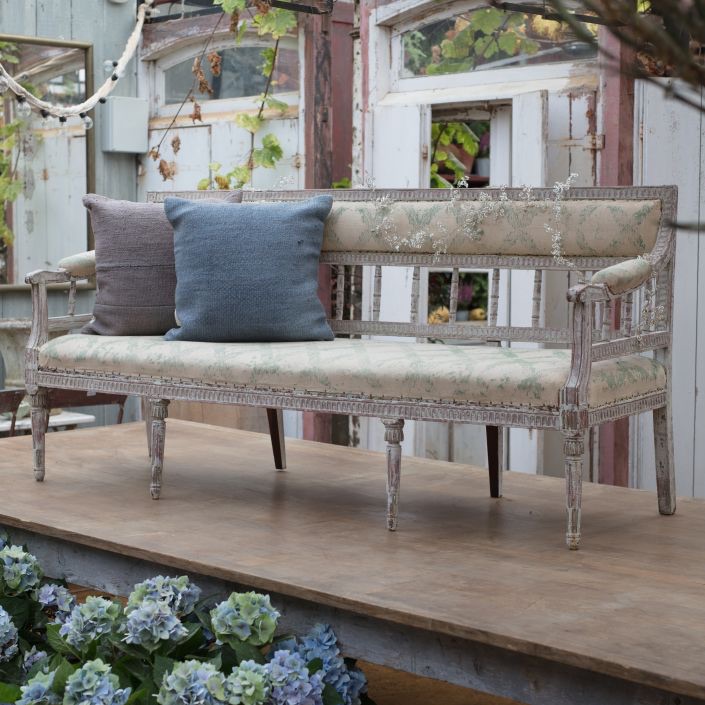 This is an exceptionally pretty Swedish settle bench with delicate carved detail and original painted finish, 19th Century Swedish Settle Bench, £3700, www.petershamnurseries.com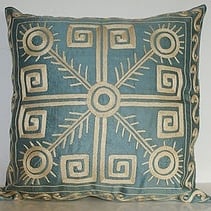 This pretty hand embroided suzani cushion can be custom ordered. Although it might take a few weeks for it to be ready to ship, no doubt it is worth the wait, Suzani Cushion Blue / SKU: CUS0004, £125, www.ecom.wix.com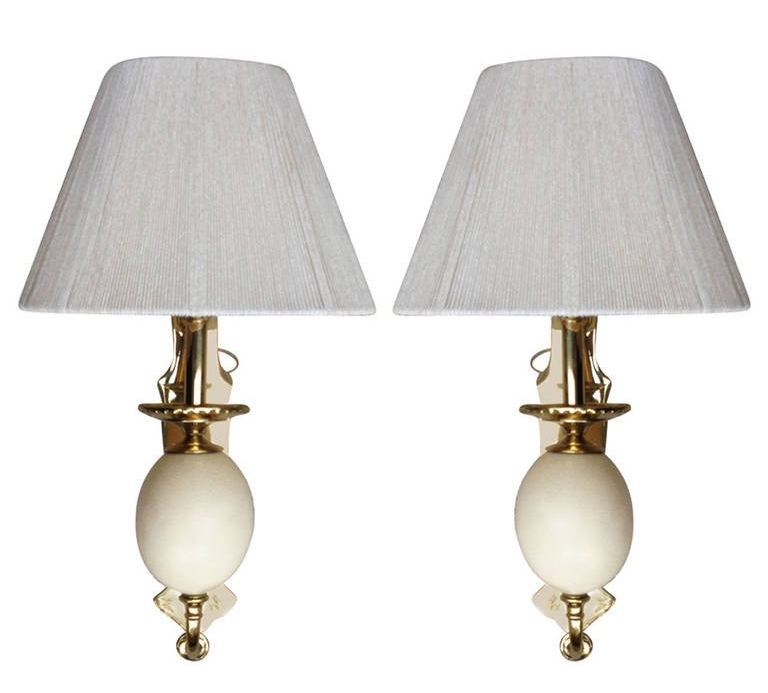 Create a lovely feature on your wall with this these quite unique wall sconces, Pair of Brass Ostrich Egg Wall Sconces 1990, $4200, www.1stdibs.com (international shipping available)

As a lover of beautiful candles, I am always on the lookout for something special. I am therefore very excited to have found these marbled gems which will make a stunning display on a coffee table, £30 each, www.casalopez.com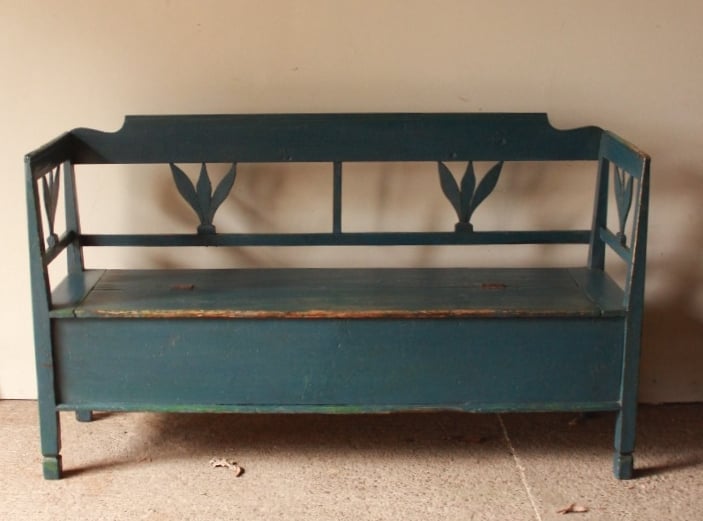 Ideal for smaller spaces is the antique European box bench in a lovely blue waxed finish, Antique Pine Box Bench in Swedish Blue (Central Europe c. 1880 / Ref: 3722), £590, www.johncornallantiques.com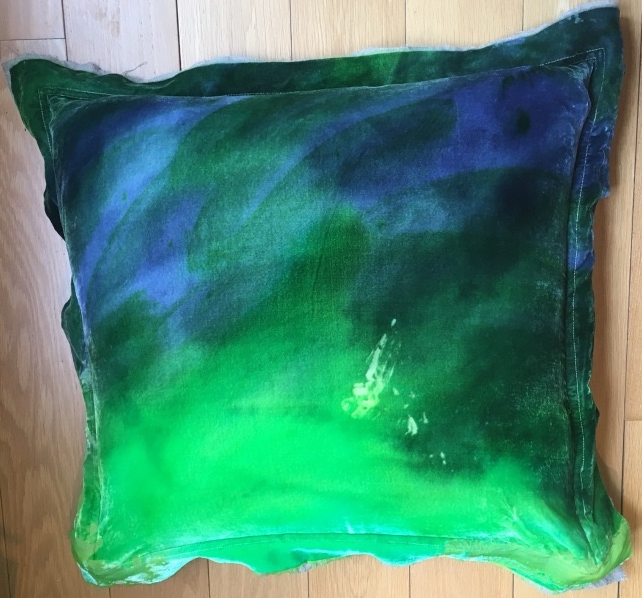 These hand painted cushions are unique and of superb quality. No cushion is the same and offer a real sense of luxury, Hand Painted Silk Velvet Cushion Green, £148, www.savannahhome.co.uk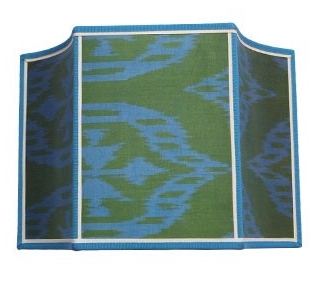 The Italian designers Servomuto have created a line of Ikat lampshades for Les-Ottomans which combine Turkish colours with Italian craftsmanship, Quadro Lampshade (P7182050), EURO 332.82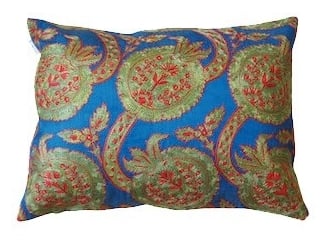 I love the superb vibrant colours of this stunning hand embroiled silk ikat cushion featuring the traditional ottoman pattern, Suzani Cushion / Ref: SUZ51, EUR 170, www.les-ottomans.com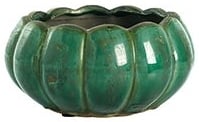 Display your spring flowers and plants in this very eye-catch and lovely shape cache pot, Kolokythi Wide Decorative Bowl, £15, www.oka.com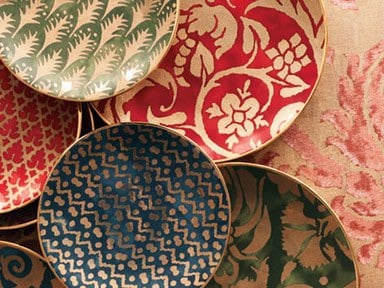 For those who are looking for something quite special, Fortuny never fails to impress with its stunning designer chinaware, Fortuny Dinner Collection, www.l-object.com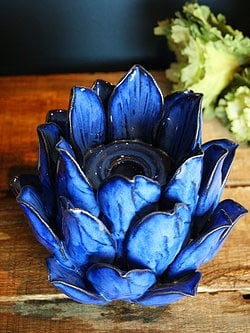 Add some colour to your coffee table with this pretty artichoke tealight holder, £25, https://www.hilaryandflo.co.uk/product-page/blue-artichoke-candle-holder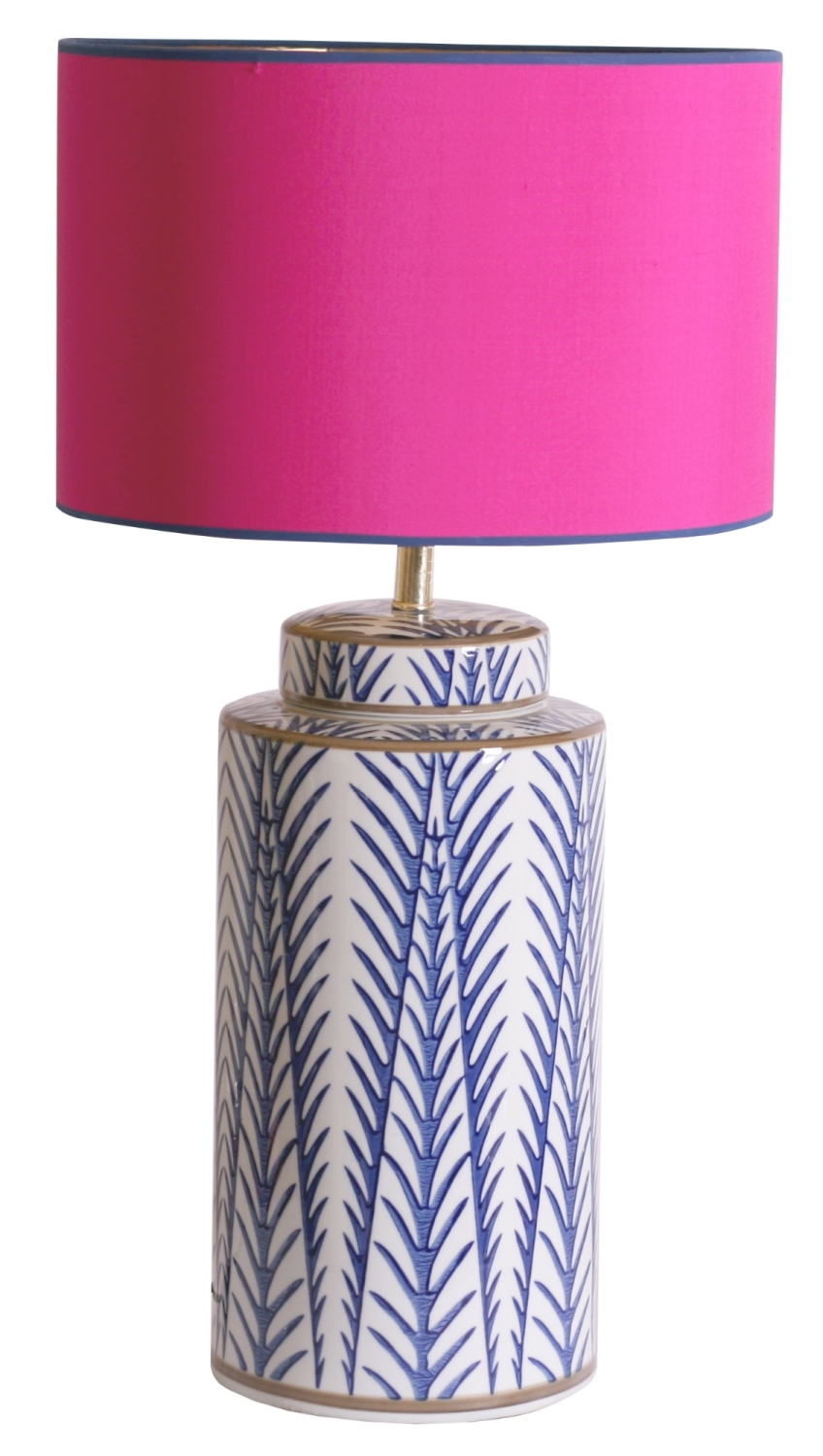 This stunning table lamp is one of my best recent finds. Combine it with with this strong pink lampshade or tone it down with a more neutral colour to fit your room scheme Blue Fern Big, EUR 340 (including Premium Lampshade), www.mai-lampen.de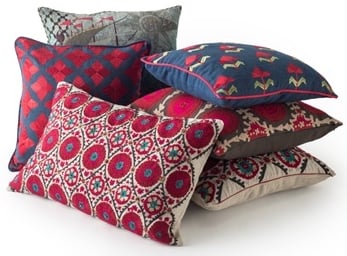 This Delhi based company offers a lovely collection of Suzani cushions which are perfect for mixing and matching, www.goodearth.in (international shipping available)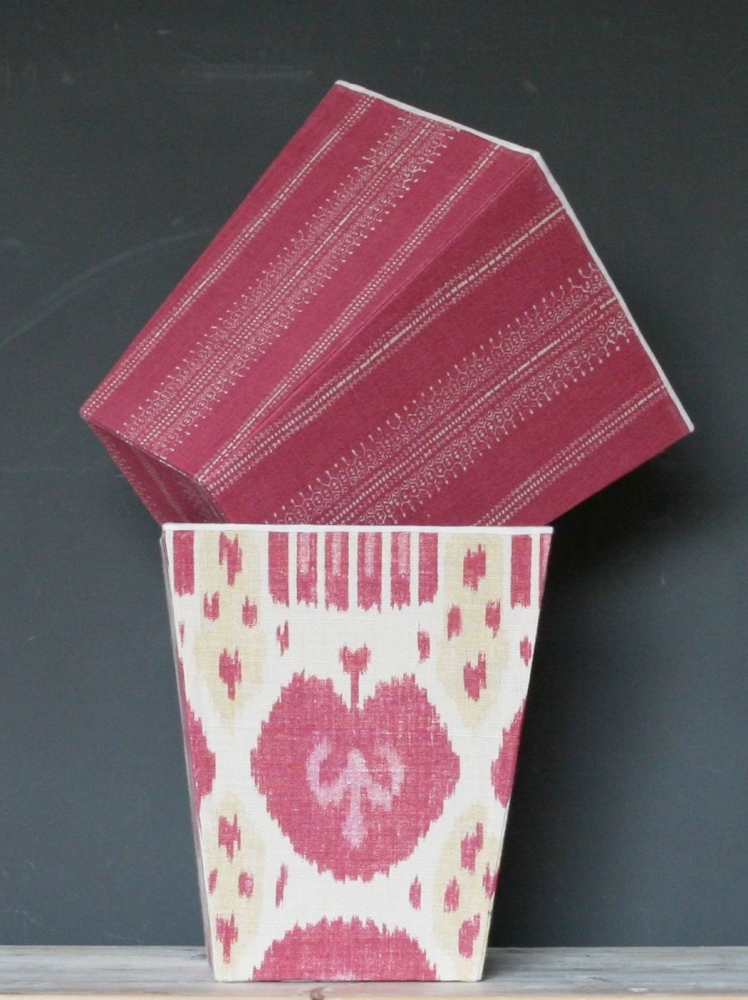 No need to compromise on style with these pretty waste paper bins, £60, www.kateforman.co.uk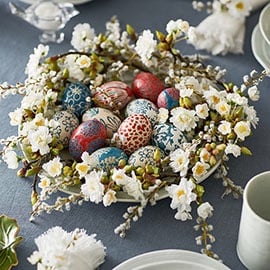 Wether you decide to hang these eggs from twiggs or create this display, your Easter table will look stunning and very special, Ostara Ceramic Egg Decorations, £36 (set of eggs), www.oka.com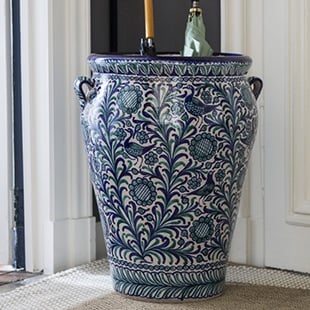 Create a decorative feature in your hallway which double up as a useful umbrella stand, Jarre En Faience Iberique, EUR 400, www.casalopez.com
SEASONAL INTERIORS TO INSPIRE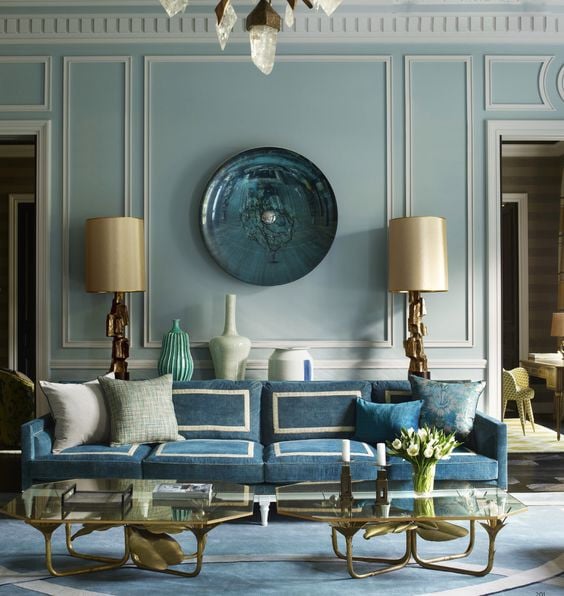 via: www.google.co.uk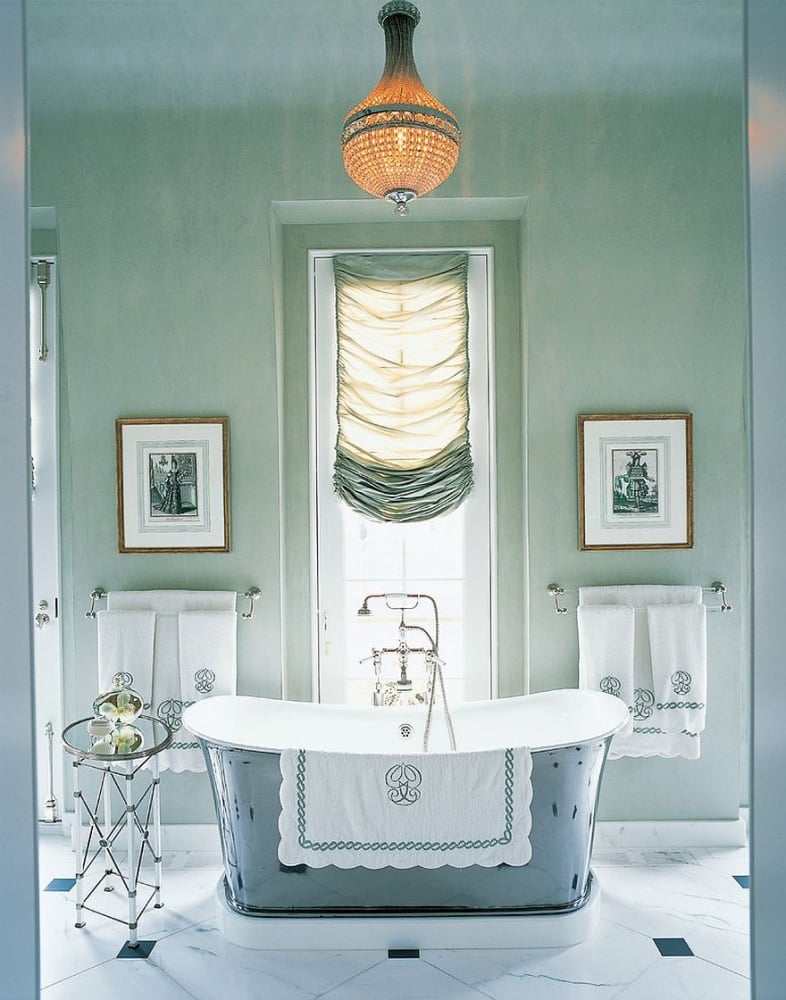 Via: www.decoist.com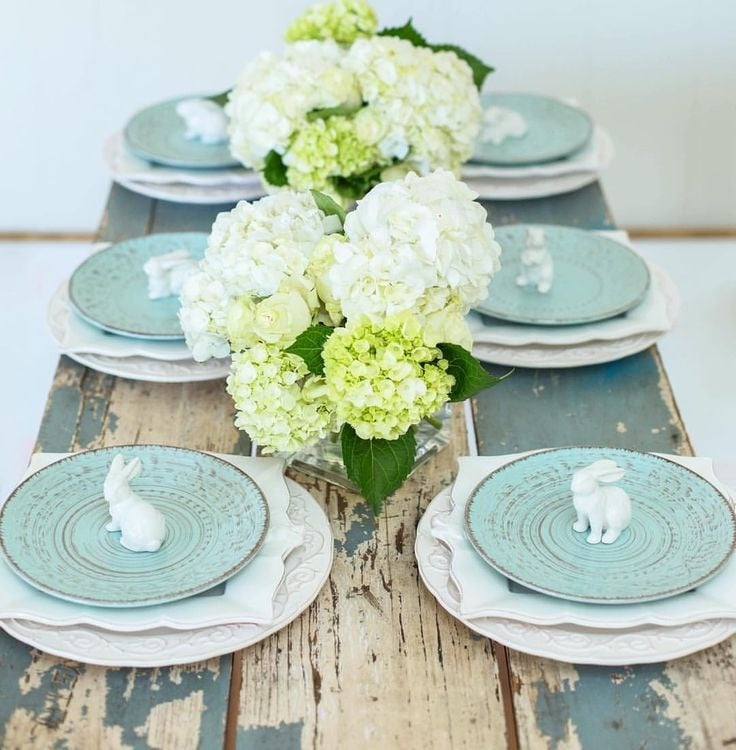 via: Pinterest / @smallwoodhome / Cathy Scarpantani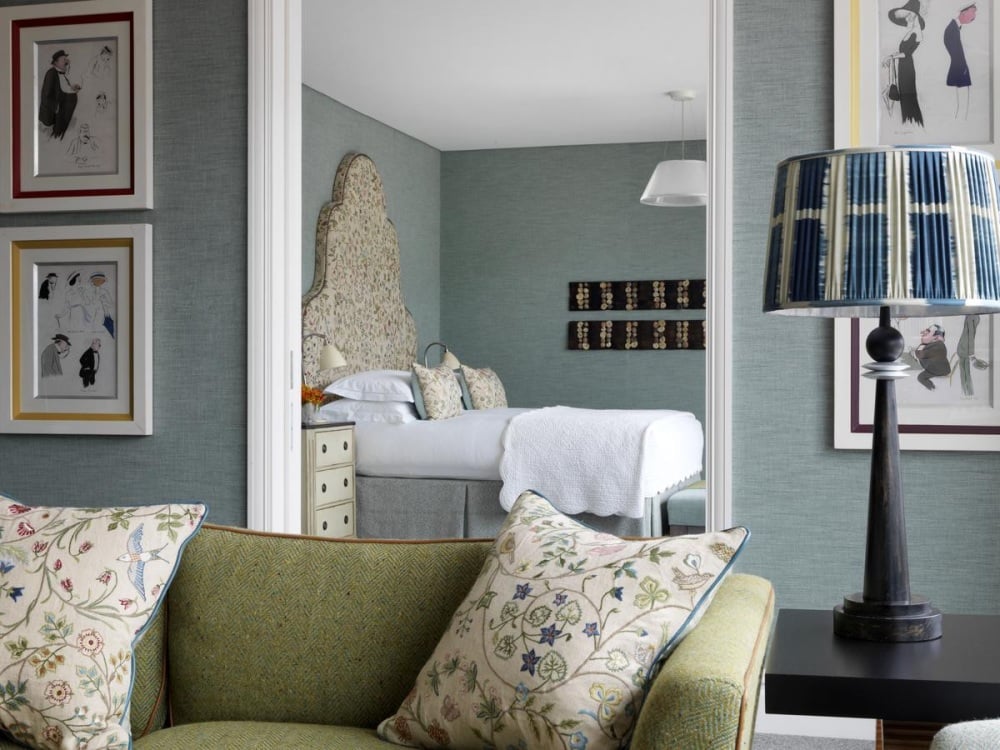 via: www.firmdalehotels.com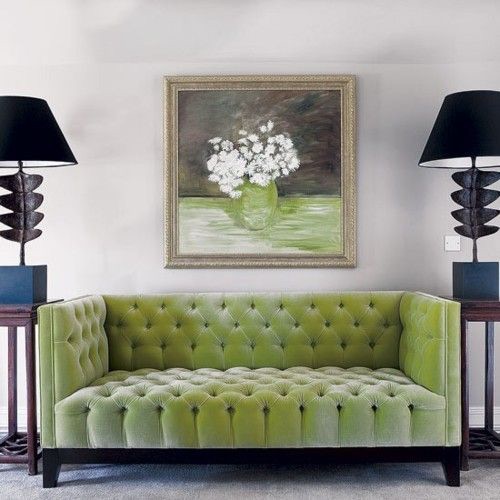 via: www.pinterest.co.uk,/Thingsmatter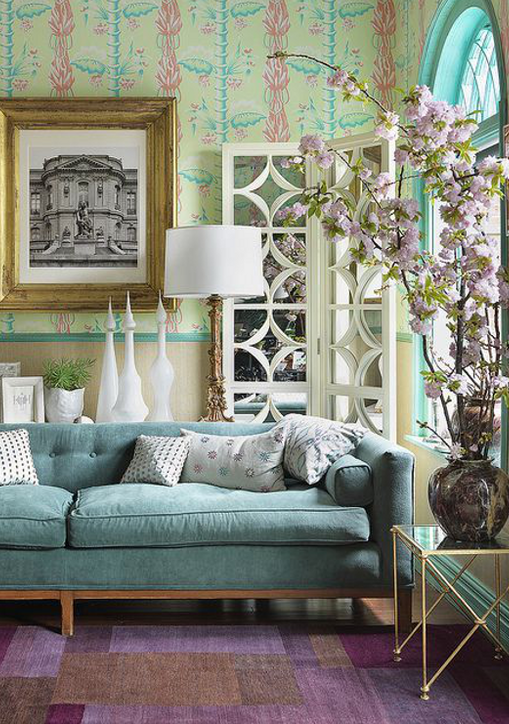 www.becomegorgeous.com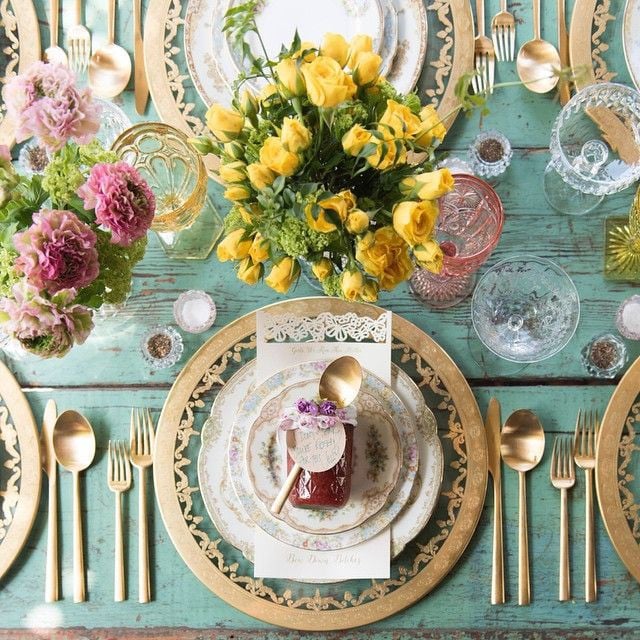 www.google.co.uk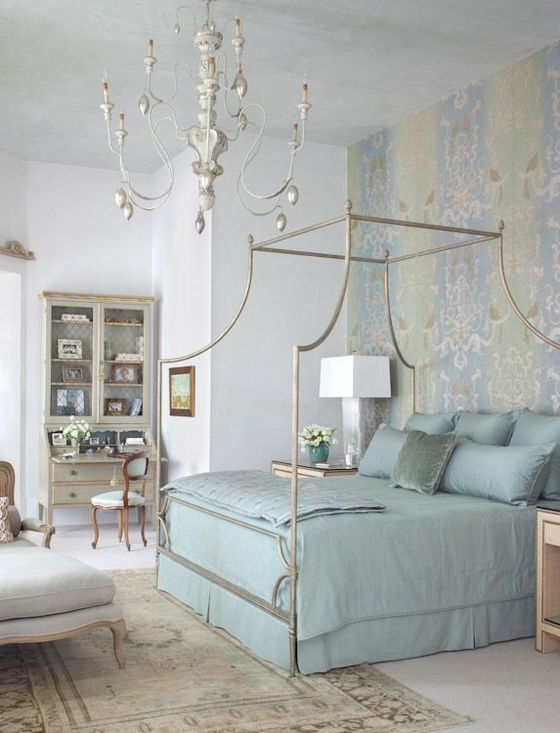 www.becomegorgeous.com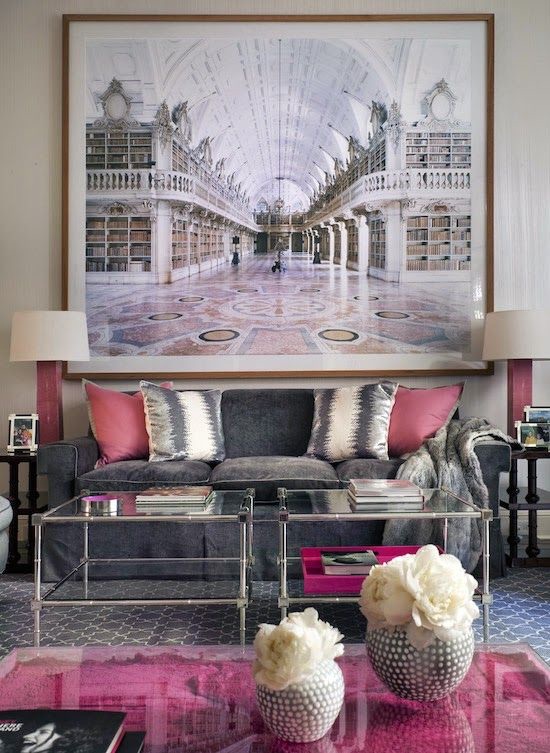 via:www.google.co.uk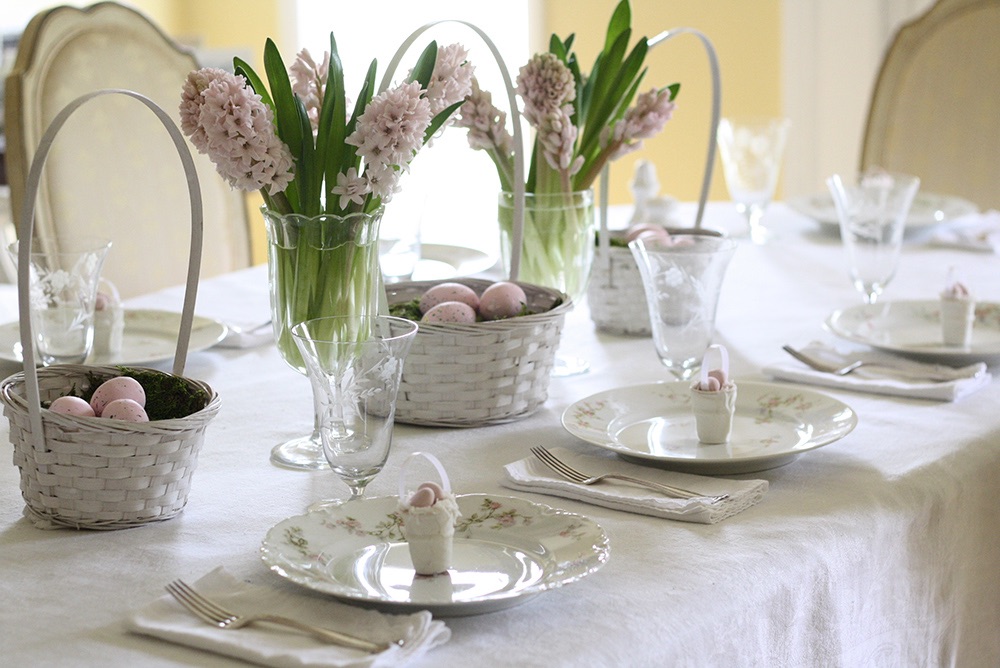 Via: www.provans-style.com