A LOT TO BLOG ABOUT / DISCOUNTS AND THE GLAMPING EXPERIENCE
Posted on
DISCOUNTS
Occasionally I am able offer readers of my blog discounts from furniture and home accessories suppliers which I will publish on my blog.
Today `s discount has been offered by Lombok, a UK company, selling unique and handcrafted high quality eastern inspired furniture and home accessories.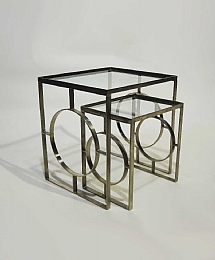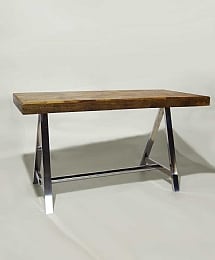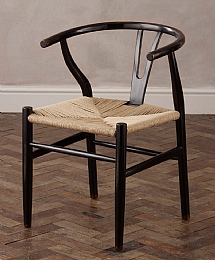 Valid from the 20 May to the 20 June 2013 you can receive a 10% discount on all non-sales products. You can visit their website at www.lombok.co.uk. Please mention the discount code: BROWELLTEN when you place your order.
THE GLAMPING EXPERIENCE
www.1000nightscamp.com
Some years ago, on a trip to the Oman, we introduced our children to their first camping experience in the Omani desert. Expecting a simple tent and sleeping bags we arrived to a truly 1001 nights experience. Our tents were covered in rugs top to bottom with comfortable beds, tables and chairs. A little open-air hut next to the tent served as an "en-suite" bathroom with all the western amenities. Lovely as it was, we set the bar on camping rather high. As a result, our children assumed that this was the norm. We had our work cut out re-educating them in the ways of simpler camping.
Outdoor camping is now on offer round the world in all shapes, forms and sizes, making it a unique experience wether you are happy to `rough it`or are after 5-star treatment. If you have not yet booked your summer holiday and are keen to experience nature but within your comfort zone, here are some options which might turn your camping trip into quite a glamping adventure.
CAMPING AND GLAMPING WITH A DIFFERENCE
For those who don`t want to lose out on creature comforts and a stylish interior it might come at a price but the "glamping" trend have given designers new food for thought with some very inspiring results.
A truly glamorous way to sleep under the stars (but careful where you get undressed!). This is as close to nature as you can get but with all the creature comforts. French designer Pierre-Stéphane Dumas has created a variety of bubbles. Some such as the "Cristal Design" are completely transparent while others are a "cocooning" and a more private version. There are different sizes and models on offer. Designed for two adults the bubbles can be adapted to include a smaller children`s bedroom.
The BubbleLodge, a larger design, is more like a villa and offers an additional space for either a bathroom or smaller bedroom. Once the Bubble is inflated, it is kept in shape with an airlock at the entrance and a silent pump which keeps up the pressure on the surrounding walls. The Bubble is a very easy to set up concept be it in your garden as a majic playroom for your children or practically anywhere you like.
The Bubbles can be purchased via CasaBubble (www.casabubble.com). Alternatively you can book youselves into a Bubble campsite which is based in Allauch near Marseille, France, and for guests in need of some TLC, it offers spa treatments on site. The structures can also be hired out at sites across France, www.attrap-reves.com
If you are planning to face the elements in unpredictable terrain and weather but like to stay dry and warm, the Nyamuk Tent might be a wise choice as it shields you from even the most horrific elements. Constructed in a dome shape with some of the strongest geometry known to man. It is supposed to be big enough for 10 people, via www.mountainhardwear.com
You don`t have to be an Aussie to appreciate this unique tent camper that looks like the Sydney Opera House. Created by a Belgian designer it looks as stylish on the inside as it is on the outside, www.ysin.co.uk
This Whitepod Summer Escape is a summer camp with all the comfort of a 5-star hotel. Set in breathtaking Swiss Alpine scenery, each `pod`offers a king-size bed, bathroom, wood-burning stove, a kettle, mezzanine plus chairs and table on the terrace. There are also family `pods`available with a double and two single beds - perfect for cosy family holiday, www.whitepod.com
The Orange Solar Concept Tent has been designed by Telecom Orange in association with American product design consultancy, Kaleidoscope. It features the most advanced in technology: photovoltaic fabric, Glo-cation technology, a wireless control hub and groundsheet heater. Charge all your gadgets with solar power and control them all with the wireless control hub, info via newsroom.orange.co.uk
Located in the heart of the Torres del Paine National Park, Patagonia, Chile, the Eco Camp has dome type accommodation with a clear roof that allows you to stargaze at night. Even in this off the beaten track environment you need not loose out on your comfortable interior, www.luxcamps.co
Curl up with a good book with this fun "Fully Booked" tent, CHF 719,00, www.fieldcandy.com
This one is so pretty, it might attract some admirers....let`s hope you don`t have too many "sheepless" nights! CHF 719,00, www.fieldcandy.com
For those in search of a refreshingly different tent....it doesn`t count towards your Five-A -Day though! CHF 719,85, www.fieldcandy.com
Able to pack in 72 people at a stretch and sleep 16 comfortably over 5 different compartments, this is a perfect option for parties, large scale camping or sleepovers...and you will not get `nicked` if you can`t produce your ticket! £1.999,99, www.firebox.com
Designed to look like a cover this is a perfect solution for any city slicker on a night out who missed the last train back home, via www.geekologie.com
Ideal for singles geared up for an adventure trip into the unknown or pitching up after a party in the country when you had one or two too much to drink! The Nyamuk tent is a compact sleeping bag that goes from full tent to hammock complete with mosquito net, designed by Leoni Bergmaler
If Africa is calling, the Naboisho Camp, close to the Masai Mara, is a perfect blend of modern comforts with rugged wilderness nature of a safari experience, www.luxcamps.com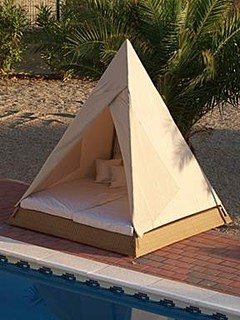 A cool alternative if you are not going anywhere this summer and prefer lounging around by the pool. www.houseoffraser.co.uk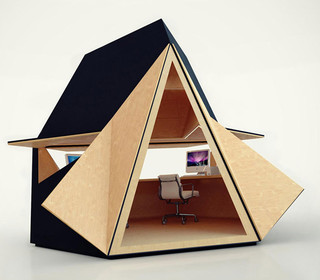 If you can`t get away this summer but are working from home, this Contemporary Prefab Studio by Other Metro Tetra Shed, might at least give you the feel of an upmarket camping experience....all year round!
Designed by Japanese outdoor company Logos, these rather cool tents can be arranged into endless combinations to create a structure which is as roomy as you need it to be, www.logos.ne.jp
The ultimate way of 5 star recycling! Who would expect that you could go glamping in a drainage pipe? These unwanted drainage pipes were transformed into unique accommodation. Each pipe of the Tubhotel in Mexico, features queen size beds, internet, glass door windows with curtains for privacy, www.luxcamps.com
Thinking of holidaying in Spain but wanting to avoid the large crowds? These very cozy yurts come with their own bathroom and the guests can use the site`s swimming pool too. www.yurtsinspain.com
Set between the Venetian lagoon and the Brenta River, these large and comfortable tents come with ensuite bathrooms, www.luxcamps.com
ENJOY YOUR GLAMPING!