A LOT TO BLOG ABOUT / AUTUMN/WINTER TREND 2013
Posted on
With the summer behind us this is the time to help every interior design enthusiast or those who want to spruce up their home, get in line with the latest trends for the autumn and winter season.
If you feel like a bit of a change from your summer colours, here are some of the top design and colour trends to help you plan in advance. They all draw on inspiration from colours and metals with an interesting mix of patterns and textures.
DISCOUNTS / `JE SUIS AU JARDIN`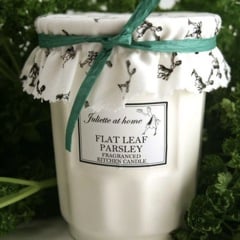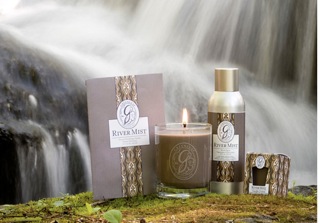 If you have not been introduced to the company Je Suis au Jardin, here is a wonderful opportunity to get to know their lovely product range and benefit from some great discounts which have been offered exclusively to all my blog readers.
Je Suis au Jardin was set up and is run by Marie Williams who has a lovely personality and is always very helpful. I have long been a huge fan of her delicious range of scented candles, soaps and room scents. Another of her speciality products are a great selection of Wellington Boots and Clogs in a lovely variety of colours and patterns. Her Cowhide Clogs have been one of her bestsellers and are a `must have` for trips to your mountain retreat this coming winter! Perfect for the rainy autumn days are her fun Laura Ashley umbrellas and her garden accessories make a great present to anybody with green fingers.
There are some very decorative and "leafy" autumnal treats in store so do take a look and spoil yourself or be super organised and get your Christmas shopping out of the way before the big rush!
Here is a range of discounts Marie is very kindly offering - so please mention my blog when you make your purchase:
A 15% Discount on all Wellington Boots and Clogs

3 for the price of 2 on leaf shaped glass tea-light holders (sold in lovely colour shades)

A 15% Discount on the Juliette at Home Potager Candles

3 for the price of 2 on all Greenleaf votive candle-refills
All articles can be bought online on www.jesuisaujardin.ch or even better take a closer look at the products on offer and call Marie for an appointment in her showroom on 26A Route de Coppet, 1291 Commugny, Tel: 076 3860563.
DATE FOR YOUR DIARY - PARTRIDGE AUCTION ONLINE LAUNCH






Having started live auctions last year, Partridge Online Auctions is now offering an additional online auction service which is being launched this coming Monday, 7th October. You can browse, bid and buy the same wide variety of quality products with online ease. Photos and detailed description will give you a picture of each item.
Partridge Online Auctions would like to offer their clients the opportunity to have access to an exciting range of products on a more regular basis. Online auctions will therefore be held every 4-5 days and new products will be added every 3 days.
As always, there are some exciting products coming up from Louis VXI pieces to Ethnic furniture. So do visit the Partridge Auctions website on Monday and find out whether you can spot something very special for your home. You find all the relevant information on www.partridgeauctions.com
AUTUMN / WINTER TREND 2013 - SOMETHING TO MIX AND MATCH
Masculine Element:
As men spend more time at home and have become more aware and involved in their home environment, interiors are increasingly showing more masculine elements.
Out with the New - In with the Old:
A romantic renaissance is coming back. Those, who auctioned off their valuable antiques to replace them for a minimalist look might come to regret this as the design barometer trend is high on the old classics and antique furniture. You had better dig around your grandparents attic or visit the local auction houses or flea markets to snap up something special. However, if you don`t want to dive completely into the past, a modern interior can look very stylish with baroque style and antique elements and create an interesting mix.
Retro and Upcycled Furniture
Retro and vintage inspired furniture will continue this year to be a popular trend this year and they mix well with contemporary furniture.
A new form called "upcycled furniture has entered this seasons stage, playing on last years popular shabby chic style but with a twist. Instead of keeping furniture looking vintage, it is about giving them a new lease of life. Think classic wooden sideboard painted with a whole host of bright colours.
Wild and Wooly
Anything wild and "out of Africa" is still making a roaring trade. From hides lounging on floors to covering chairs and stools, they are all part of the popular ethnic trend which fit well into most interior schemes. For those who like to stay more local, sheepskin rugs, covers and cushions are equally trendy.
Monochrome:
For those who prefer to stay neutral, classic monochrome is here to stay. The black and white mix will continue to feature on the interior trends scale but warmer neutrals such as beige and browns are also becoming very popular.
Colours to "DYE" for
Although "Neutral" is still the predominant element of most room schemes, this autumn and winter season is all about introducing new aspects of colour. Whether you just like to accessorize your neutral interior and add some colour spots or be bold and go for an all out colour makeover, there are some stunning ideas out there, some of which will feature in the final part of my blog for some ideas and inspiration.
This year`s trendy autumn colours are beautiful jewel tones.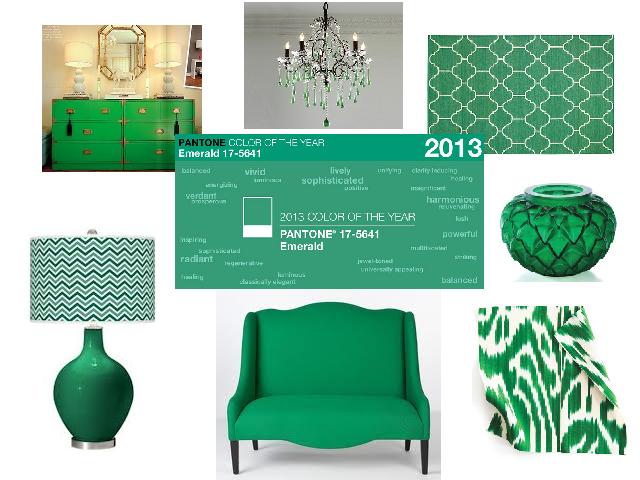 www.pantone.com
The overall colour of the year is Green and particularly Emerald Green which has finally made it to a high point. It is THE vibrant element to be added to any room scheme if you want to stay on top of the latest design trends.
There is, however, a variety of other top colour picks: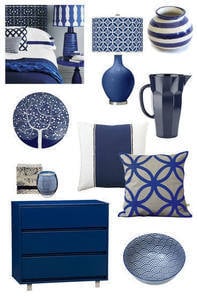 1. Rich Sapphire blue colours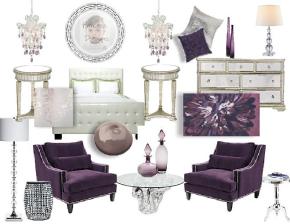 2. Rich amethyst purple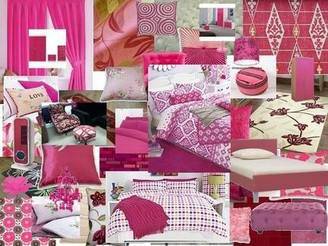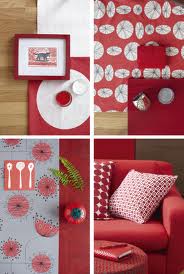 3. Vibrant ruby reds and raspberry pinks
4. Deep warm orange tones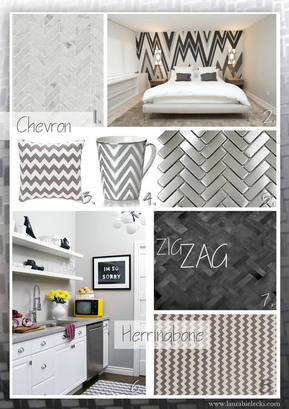 5. Shades of grey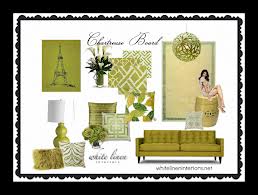 6. Different shades of yellow from lemon to mustard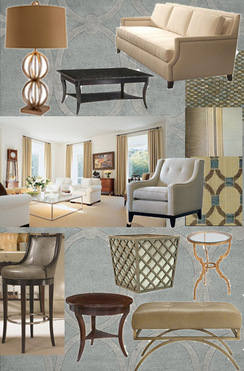 7. Neutrals such as sand, stone and mushroom shades
Pattern Hot Spots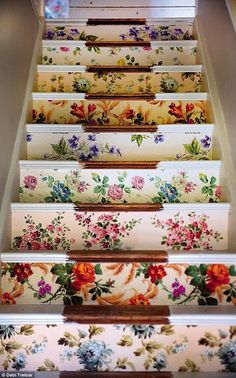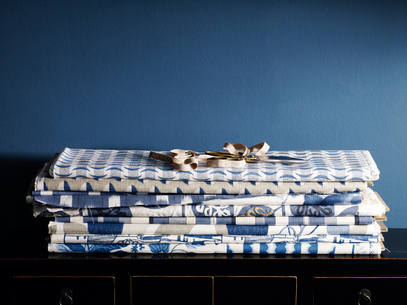 Patterns are here to stay in a lovely variety of shapes, colours and and sizes. Much inspiration is drawn from folklore, African as well as Asian and South American designs. Animals, cultures and crafts will all come into to play. Think black and white, voodoo, bold monochrome geometrics.
Retro which made a comeback, is still all the rage covering a wide spectrum from florals with white backdrops, to vintage geometric prints.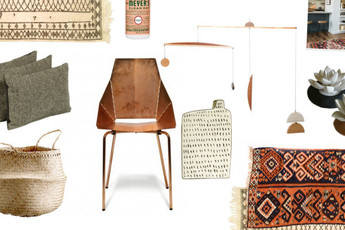 Fabric and Textures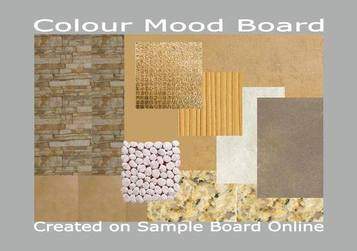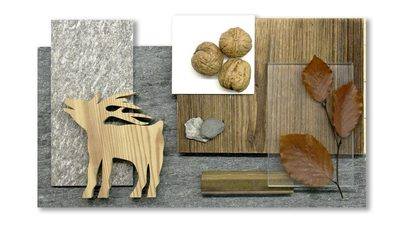 Fabrics and finishes should all be `touchable`. The focus is on textures with warmth and depth. Florals, large and small, on a white background are back. Vintage prints with a twist of white as well as bold colours thrown onto a white canvas are all part of this season`s favorites. Fabrics with a distinct metallic look are also clearly in the running.
Textures are about mixing interesting materials such as reclaimed wood with modern lacquer or cork, marble and brass.
Raw materials such as stone and wood in their natural stripped-down state are being used, showing off their natural beauty. Anything from wood stumps and branches to crystals, gems and geodes will find their way into the design conscious home.
Embroidery, large scale knits and hand craft is very much on the forefront of this winters must haves.
To add some cosiness to the cold winter season cover the floor with a sheepskin rug and add a cashmere or woolen throw to your bed.
Wallpapers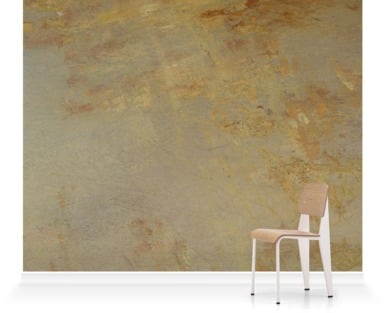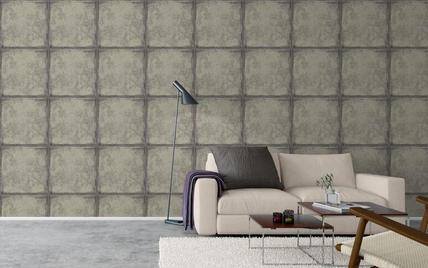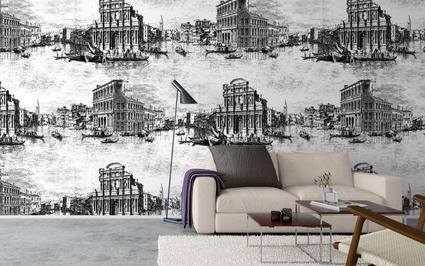 www.cole-and-son.com
Oversized murals, feature walls and Trompe L`oeil as well as textured, silk and metallic wallpapers for those who like to create a statement to be talked about. It`s all about creating that eye catching feature in your home.
Cool Metals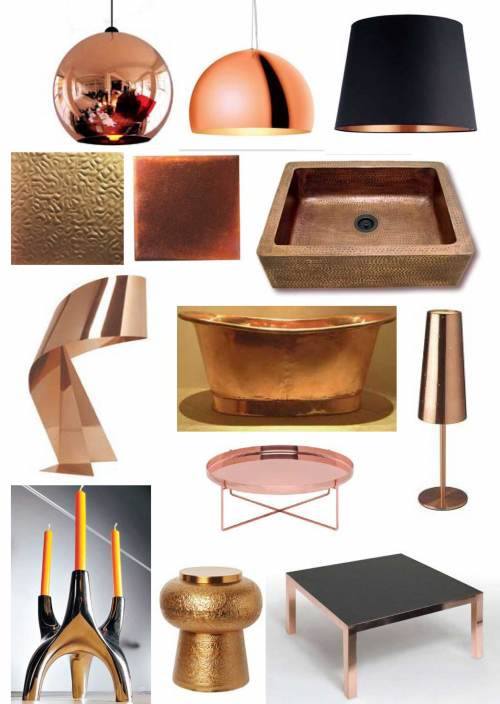 The `hot` metals this season are a mix of anything gold and copper which add a touch of warmth to a room scheme. Inject some glamour to your interior and opt for gold finishes on furniture, walls or accessories.
GET THE LOOK
Below are some new season finds which caught my eye:
The lovely "Lantern Light" range reflects the pure elegance and simplicity of this handmade glass, £ 360.00 at www.rothschildbickers.com (products can be shipped to Switzerland)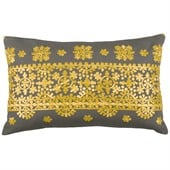 The Izar cushion is a gorgeous accessory for any sofa or armchair, £87.00 www.niki-jones.co.uk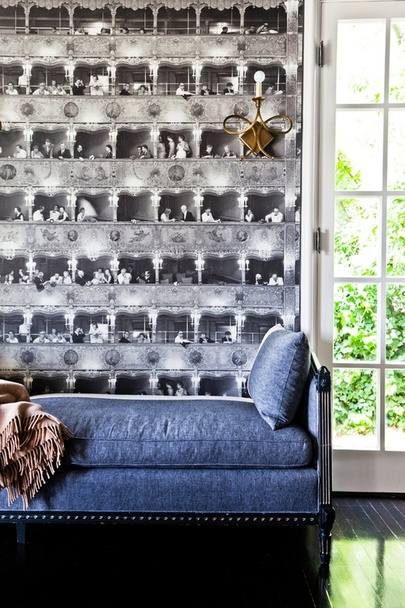 Who would not like to have an adoring audience gazing at them? This stunning wallpaper is a re-creation of a historical photo taken inside Teatro La Fenice, the opera house in Venice. It is called Fuoco and sold by Trove (www.trove.com) in NY or in the UK as a wall mural by www.surfaceview.co.uk (Surface View can ship its products to Switzerland)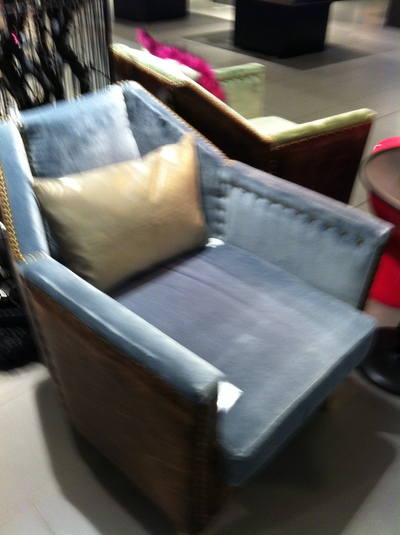 This gorgeous armchair is covered in a vintage blue velvet inside and has a leather look on the outside. Its unusual shape and stunning colour combination make it a very special statement piece. CHF 1,299.00 at Globus, Geneva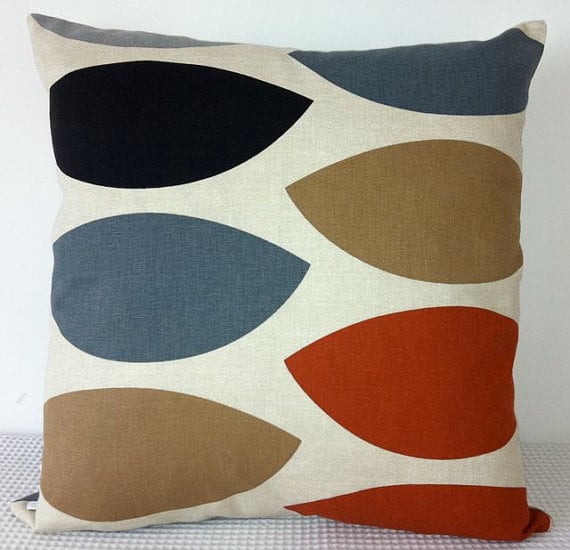 This is the perfect leafy autumn cushion. Its retro design reflects all the current seasonal colours, CHF 23,89 www.etsy.com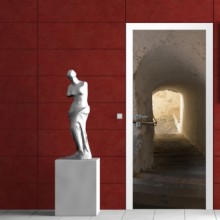 What a great way to jazz up your door. The Trompe L`oeil Mural brings a new dimension to the room, EUR 59,90 www.neodko.com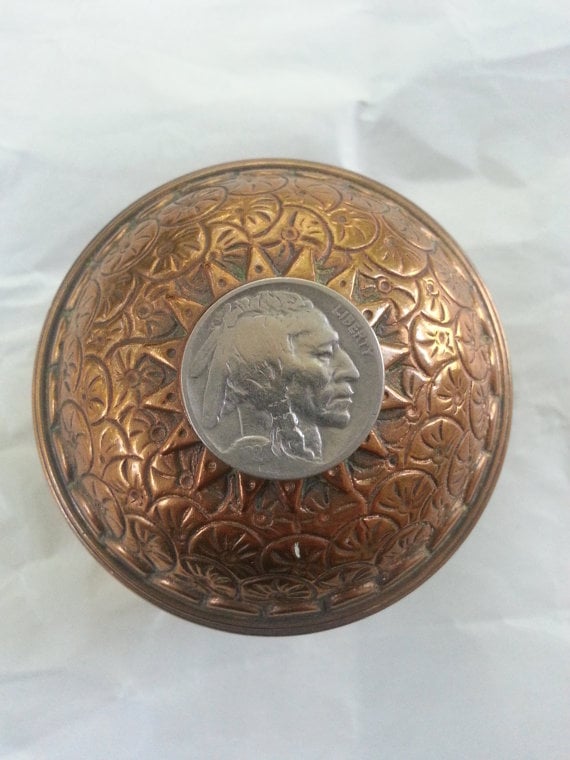 Even if you don`t need to replace your door knobs, theese one`s are almost impossible to resist and will certainly be noticed! CHF 23,91 www.etsy.com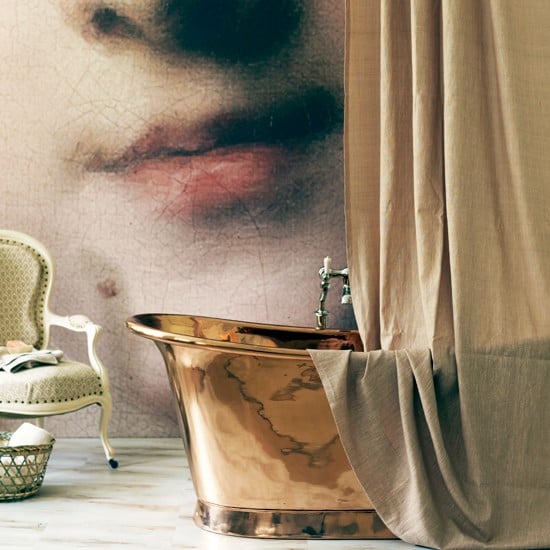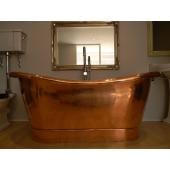 This is my absolute dream bathroom. The main investment would of course be this stunning looking Copper Bath. I did shop around and found a model similar to the one in the photo which is almost half the price of those on offer at a "mere snap" of £ 2,550.00 from www.copperfieldbaths.co.uk. If you caught "my bug" and are going for this look you can also try and check on www.ebay.co.uk who sometimes sells these Copper Baths at a reduced price.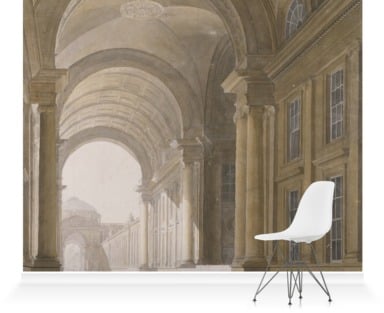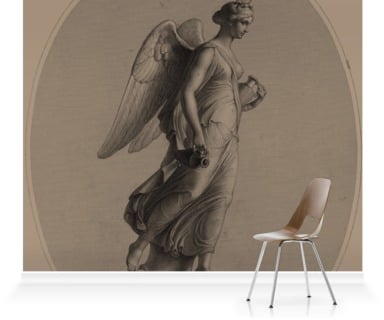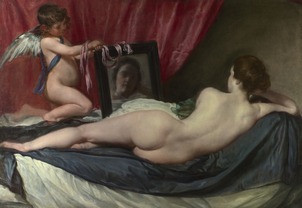 As for the eye-catching background for your copper bath, there are some lovely alternatives which would set the scene in an equally dramatic fashion. Surface View draws from a huge range of images which are produced bespoke on multiple surfaces or can adapt clients` images to the size and usage required. It is a great and affordable concept (certainly more so than the bath) so do look it up on www.surfaceview.co.uk (products can be shipped to Switzerland)
This Retro Light plays homage to the 1951 Festival of Britain. The sleek form made in handblown glass with a modernist streamlined spun copper top is a super stylish must-have for those who like to introduce the warm copper element into their interior, £ 450.00 www.rothschildbickers.co.uk (ship to Switzerland)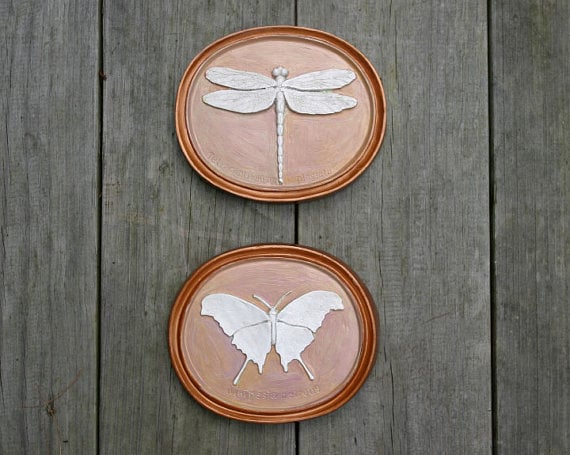 A truly charming accessory which looks good on most walls. The Dragonfly/ Butterfly oval Plaques are hand painted in copper metallic and mauve beige, CHF 43,04 www.etsy.com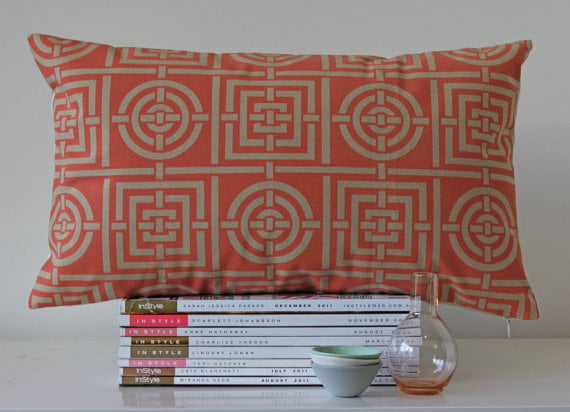 This art deco-style warm coral coloured cushion represents a really stylish and à la mode piece which is good value but looks expensive. It is perfect, if you are just looking for one or two trendy autumn pieces to accessorise your room, CHF 39,82 www.etsy.com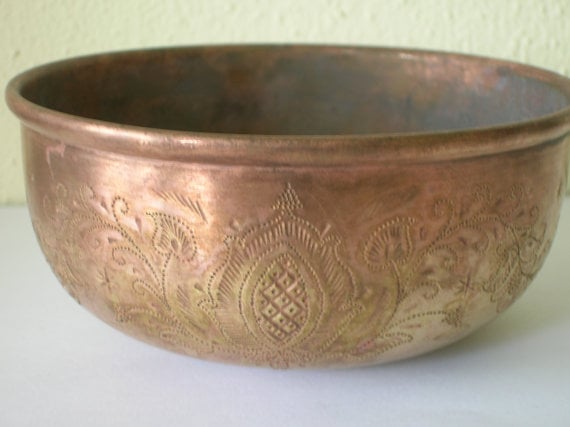 Being a hand etched Vintage Oriental Copper Bowl from the 1950s, it is fantastically good value and an eye-catching piece for your coffee table, CHF 15,25 www.etsy.com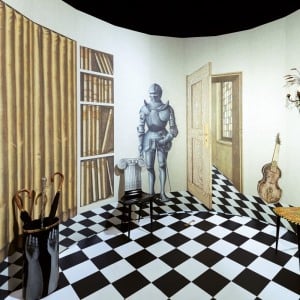 Wallpaper is not just wallpaper anymore. Not only did it see a huge revival but it has come a long way to tempt those who like to jazz up aspects of their interior. This Panoramic Effect Mural is one of my absolute favourites and offers a complete transformation of any unloved or "dead" space, www.aufildescouleurs.com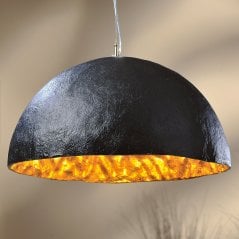 This pendant light is wonderfully simple and yet dramatic with its gold metal colouring on the inside. This will allow for a much warmer light than a lot of other ceiling light models, CHF 219.00 www.discovery-24.ch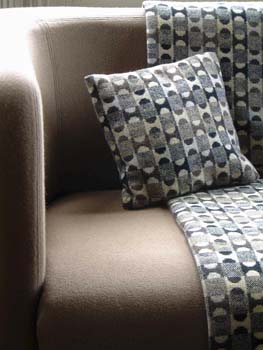 The Welsh company which produces these hugely stylish cushions and throws is one of my favourites amongst the retro design soft furnishing outlets. The quality is superb and all their designs are very original and stunning, www.melintregwynt.co.uk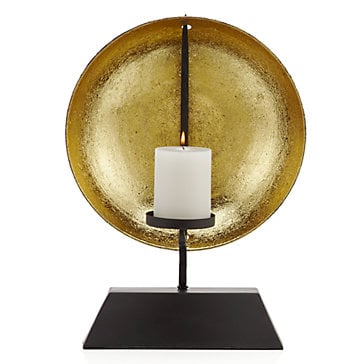 A great accessory if you like to add a bit of drama to your living room at a mere snap at $ 39,95, www.zgallerie.com (they now ship to Europe)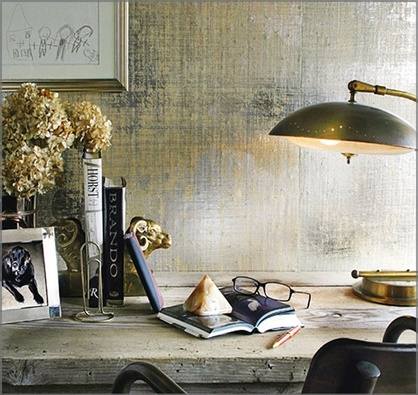 This "Liquid Metal Madagascar" wallpaper in the colour Mercury is a hugely stylish solution for a new wall makeover. Although understated it creates a very eye-catching and dramatic feature, www.crezana.com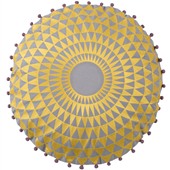 I have long been a great fan of the Niki Jones cushion and rug collections. This Concentric Cushion is a real eye catcher, £80.00 www.niki-jones.co.uk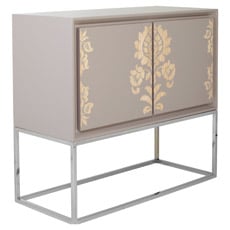 The High-Gloss Mei Cabinet is one of my favourite new pieces from the Oka furniture range. It has the perfect classic/contemporary mix. Whether in the bedroom or the sitting room, you can be sure that it adds something very special to the overall look, £ 990.00 www.okadirect.com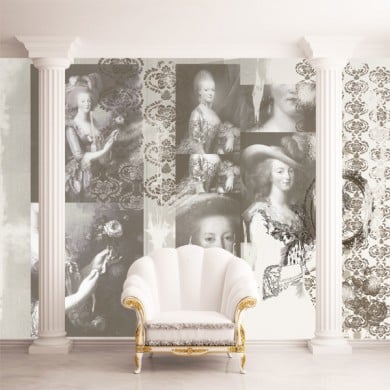 Following the re-discovered love for all things "Roccoco" this Panoramic Marie-Antoinette Wallpaper works surprisingly well with classic and contemporary furniture.....it`s all in the mix!!! www.neodko.com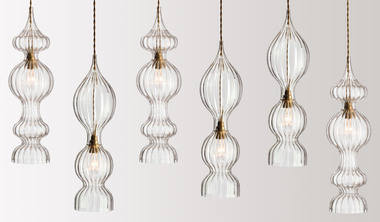 Enlarging the intricate detail of the Spindle Shade creates this long, elegant pendant light. It is one of those pieces which are truly timeless, work absolutely everywhere and can look contemporary or classic depending on what you place it with, £ 360.00 www.rothschildbickers.com
This Tabori Hurricane Lamp is hand finished in a subtle metallic sheen adding a very striking glow to a room. It comes in Gold or Silver, $ 29,95 www.zgallerie.com (ship to Europe)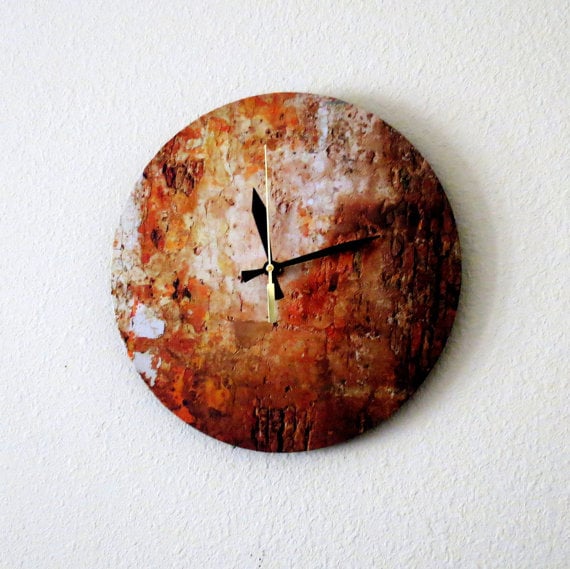 Funky kitchen clocks have had a huge revival. If you want to be "bang on time" on the kitchen trend scale, I would advise you go for this Rustic Wall Clock in a Copper Decor, CHF 44,95 www.etsy.com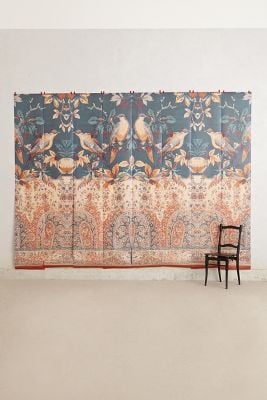 This impressive `Palace Birds Mural` ist in fact a non woven printed paper roll. It allows for paste-free application and easy removel (H: 274.3cm x W: 365.7cm), £ 248.00 www.anthropologie.eu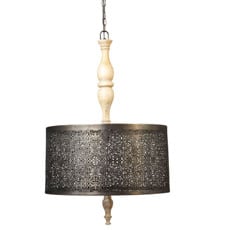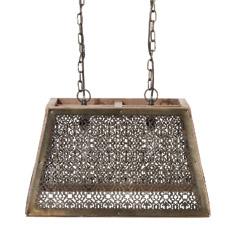 These Moorish inspired Maghreb and Melila Metal Lanterns are a perfect solution if you are looking for athmospheric lighting. The pattern of the shades will create a lovely warm and interesting play of light around the room, £ 180.00 and £ 185.00 www.okadirect.com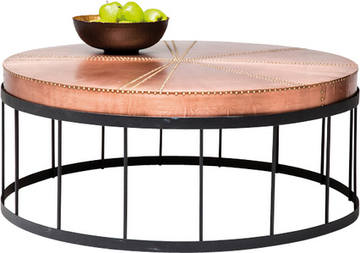 This hugely trendy `Rivet`Copper Coffee Table goes beautifully with all the warm colours of the season, (Diam. 102cm) CHF 998.00 www.karedesign.com (Kare is represented in a large number of countries within and outside of Europe)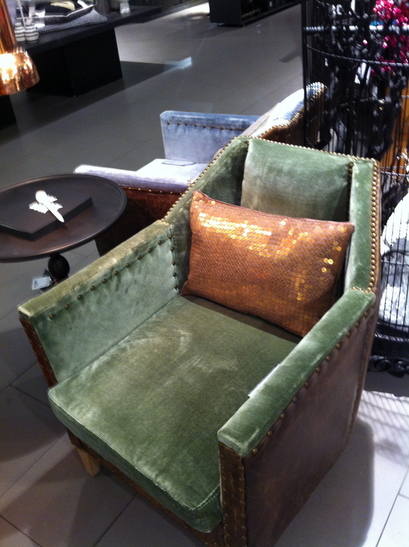 This green vintage velvet/leather type armchair is one my favourite discoveries this season. Everything is stylish about it and it works so well with all the seasonal colours, CHF 1.299,00 at Globus in Geneva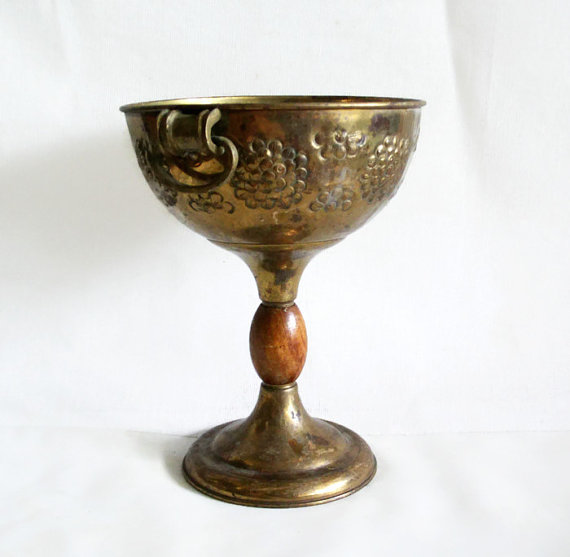 You need to move fast to become the proud owner of this "one-off" Tall pedestal compote floral centre piece in vintage brass and with a wooden neck. A lovely way to present your after dinner chocolates to your guests, CHF 45,91 www.etsy.com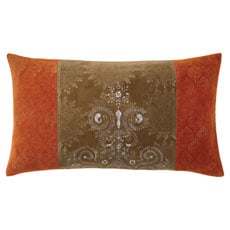 The Tatiana Velvet Cushion Cover in Agate/Amber can add a truly luxurious and warm colour spot to a sofa or armchair, £ 32,00 www.okadirect.com (ship to Europe)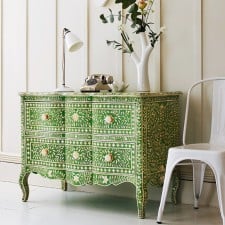 This hand crafted Antonia Bone Inlay Chest of Drawers in Emerald Green is quite an unusual and interesting mix of French Renaissance paired with Ethnic workmanship, £ 1,295.00 www.grahamandgreen.co.uk

Sandersons new Icaria Velvets amongst which are these gold and turquoise hues create are wonderfully warm and luxurious look, £ 65.00 a meter, www.sanderson-uk.com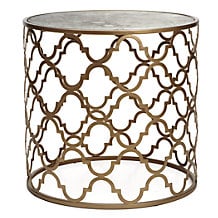 If you are in need of a new accent table (or even if you are not) I would go for this state of the interior fashion Meridian End Table. The quatrefoil inspired design, finished in a striking gold hue, surrounds an antiqued mirrored glass surface which will reflect beautifully any candles or decorative items which are placed on it, $ 399.00 www.zgallerie.com (ship to Europe)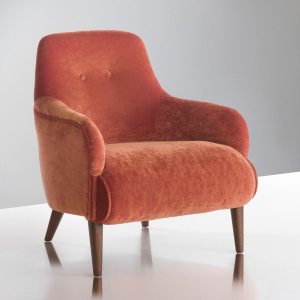 A very affordable and stylish chair which is super trendy, EUR 349,00 www.laredoute.fr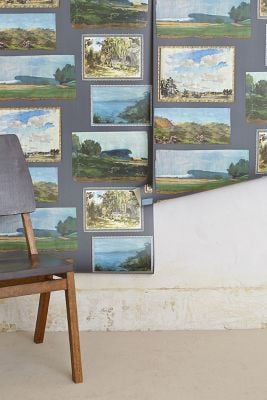 The `Gallery Curator Wallpaper` is a perfect solution for any empoverished art enthusiast wo likes to be surrounded by a fine collection without having to dip deep into his pocket, (Gravure printed paper roll, L: 68.58cm W: 60.69) £ 148.50, www.anthropologie.eu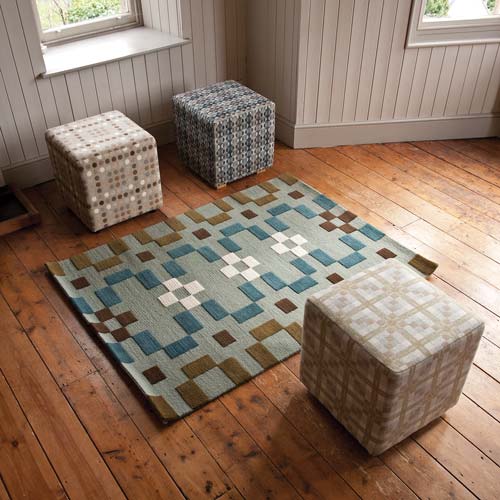 This St David`s cross floor rug must surely be a very tempting piece for any Retro design enthusiast, size 120cm x 170cm, £ 720.00, www.melintregwynt.co.uk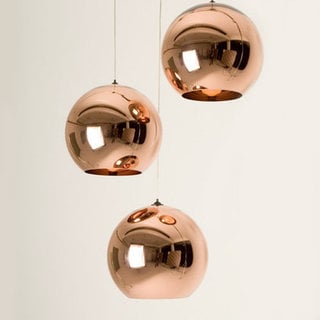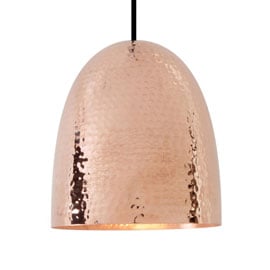 Whether you are or are not re-designing your kitchen these Original BTC Stanley Hammered Copper Pendent Lights or the round Copper Lights are the latest light accessory you might like to add. It creates that lovely warm contrast to any contemporary kitchen, different sizes from £ 275.00 www.heals.co.uk or similar models are also available at Globus in Geneva from approx. CHF 175.00
Bookworm or not, this is the next best thing to the idea of having your own "bibliothéque"! If you don`t have quite enough books to fill all your shelves but the cosieness of a vintage library look appeals to you, you can use this wallpaper even on a small stretch of wall to create a feature. Designed by Young & Battaglia via www.rockettstgeorge.co.uk at £ 70.00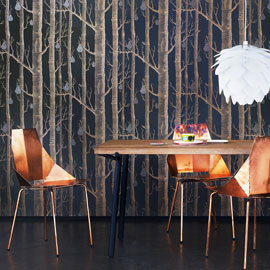 This Copper Chair is definitely the "piece de résistance" amongst the trendy/designer chairs this coming season. If you do invest in this you might be out of pocket but you will be in good company as the chair will no doubt be picked up and featured by all the top interior design magazines, www.heals.co.uk
This Zebra print cowhide stool is certainly following in the "Out of Africa" interior footsteps so why not go wild over this and use it as your statement coffee table, £ 595.00 www.londoncows.co.uk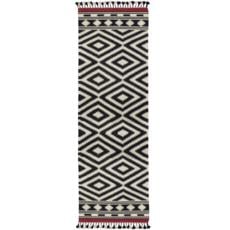 Extending our African journey the Masai Dhurrie Cotton Runner works well with a contemporary and classic room scheme and comes in various rug sizes too, £ 365.00 www.okadirect.com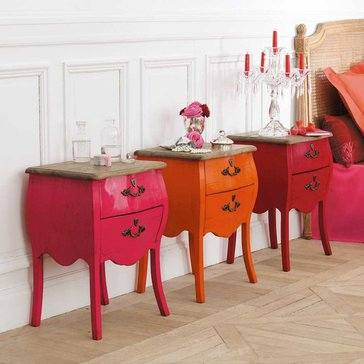 This prett red chest `Chevet Rose Haute Couture` would look gorgeours in a girls`bedroom, EUR 229.00 www.maisondumonde.fr (Maison du Monde have outlets accross Europe)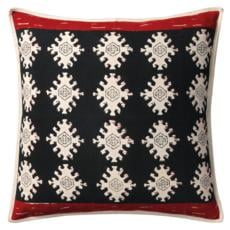 The Aztec Linen Cushion Cover is a very stylish example of South American folk art and works like a dream with the Masai Dhurrie Cotten Runner/Rugs £ 56.00 www.okadirect.com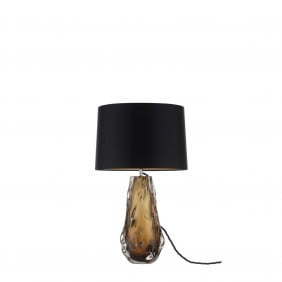 Heathfield has certainly come up trumps with this Metis Garnet Table Lamp. The glass base has a gold effect and looks quite amazing with the black lamp shade, £ 642.00 www.heathfieldandco.com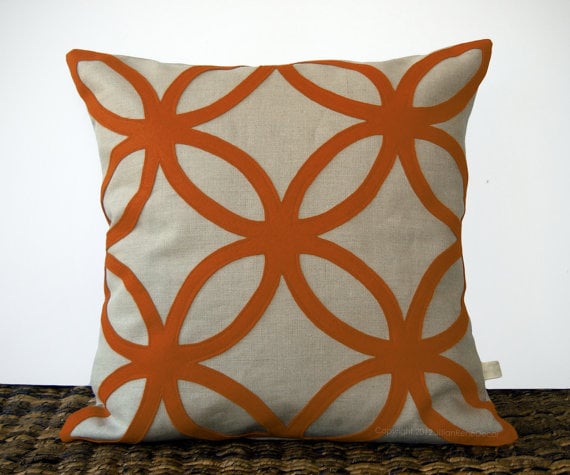 This gorgeous modern copper cushion with its geometric felt design is one of my favourite autumn accessories, CHF 105.20 www.etsy.com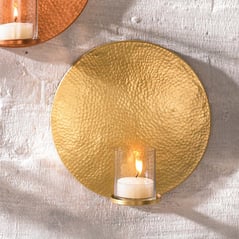 This very trendy candle wall light will add extra cosiness to your room and creates a very stylish feature especially when having friends round for dinner. The wall lights come in a copper, gold and silver finish, so take your pick or mix all three metal colours to create additional interest, www.discovery-24.ch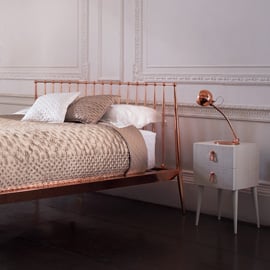 If "Latest Trend" is your Motto and you have the budget to match it, I suggest you get this Copper Bed which is part of the Heals Cantori Urbino Collection. A combination of Italian craftsmanship with contemporary styling, it creates truly statement furniture at a snap of £ 3.856,00 www.heals.co.uk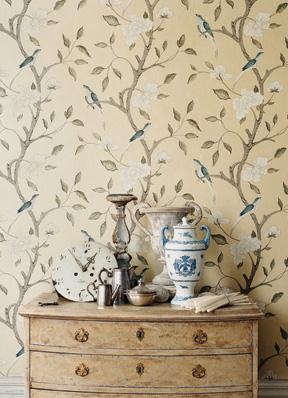 If you are tossing and turning in your copper bed and are longing for the "good old days" this beautiful Zoffany Eleonora wallpaper will lift your spirits in absolutely no time. It lends itself well to an entire room scheme or just a feature wall, www.zoffany.com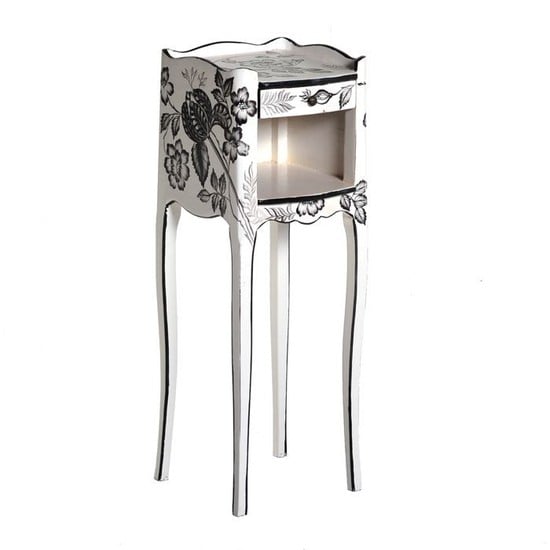 Those who are leaning towards the more traditional side of interior design should love this very pretty hand painted bedside table (Beistelltisch Belle) , EUR 129.00 www.picoc-shop.net (shipment to Switzerland can be arranged)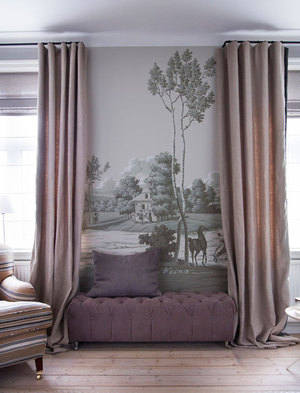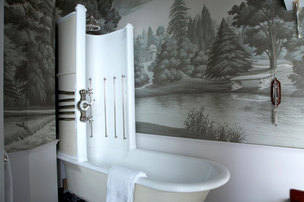 You will have to dip slightly deeper into your pocked to treat yourself to these stunning Panoramic Wallpapers by De Gournay, www.degournay.co.uk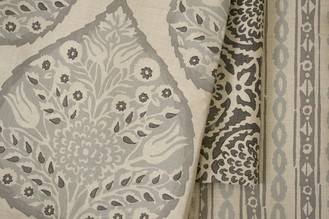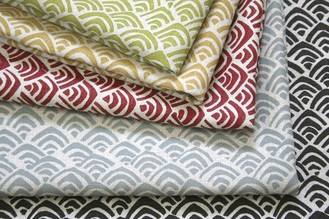 These lovely hand-printed linen fabrics by Galbraith & Paul can be ordered via www.tissusdhelene.co.uk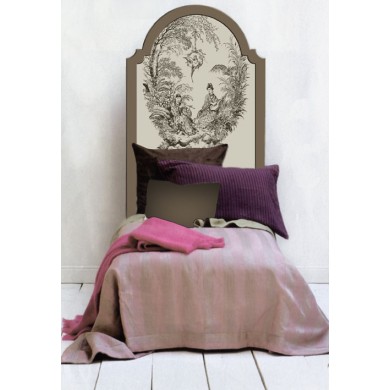 You would think that this bedhead has been beautifully carved out of wood as well as hand painted and might be a tick too pricey for you! This very clever wallpaper mural "Tete de Lit Classic" just needs to be stuck onto the wall and....."Hey Presto"!! At a snap of EUR 49,90 you have a beautiful bedhead or get two for a double bed, www.neodko.com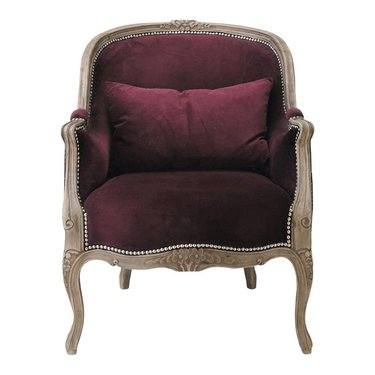 This plum coloured occasional chair `Fauteul Montpensier Violet` would look stunning with the above bedroom colourscheme, EUR 399.00 www.maisondumonde.com (have outlets accross Europe)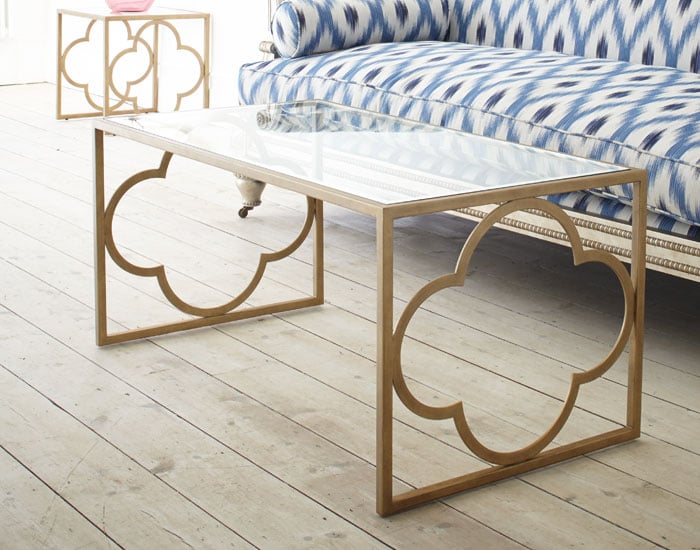 If you have jumped on the "gold rush" band wagon and are keen to inject a little bit of luxury to your sitting room, this rather glamorous Ava Coffee Table will certainly entertain your guests in style, www.julianchichester.com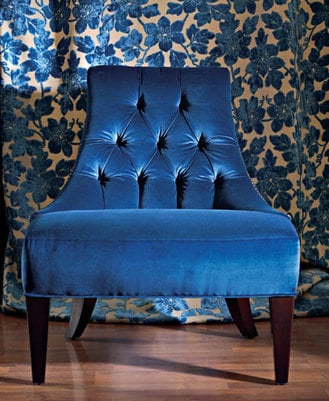 A hugely elegant occasional chair adds a very luxurious element to any sitting room, www.bakerfurniture.co.uk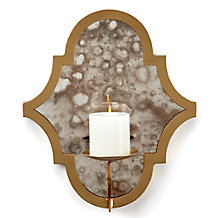 This Meridian Sconce with soft hues of gold surrounding an antique mirror will reflect the candle light beautifully and compliment most classic or contemporary interiors adding a bit of sparkle to your walls, £ 49,95 www.zgallerie.com (will ship to Europe)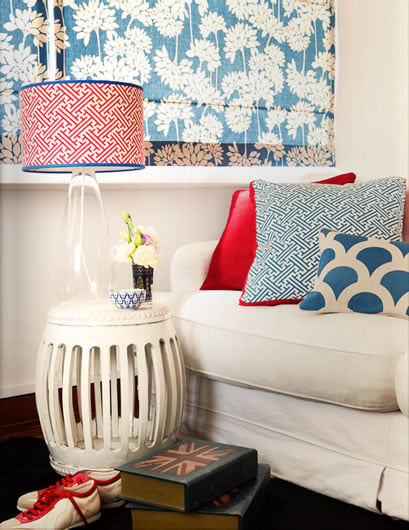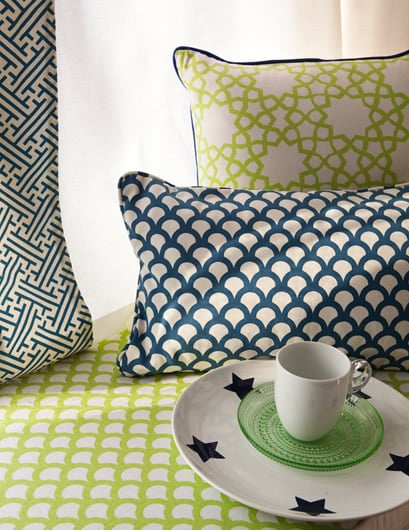 These lovely geometric prints can be turned into lampshades, cushions, blinds and curtains in 3 different sizes by the company who supplies them at a reasonable price, www.korlahome.com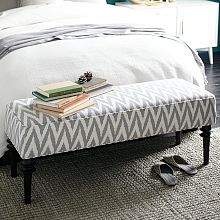 The Upholstered Bench-Platinum is bang on trend with its fashionable Ikat pattern design. It looks perfect at the end of a bed and provides a useful surface for all your useful or not so useful trinkets, CHF 320.00 www.westelm.com (ship to Europe)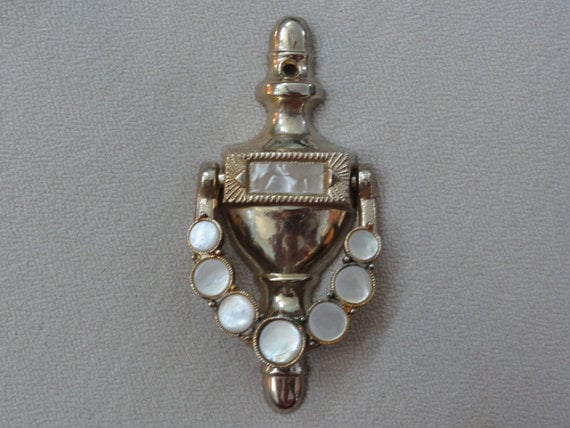 What a "knocker"! This Vintage Door Knocker - Gold with Pearls - is another unique "one-off" piece to allow for a rather grand Entrance....so don`t sleep over it if you like it! It comes at a snip of CHF 21,04 www.etsy.com (Ships to Europe)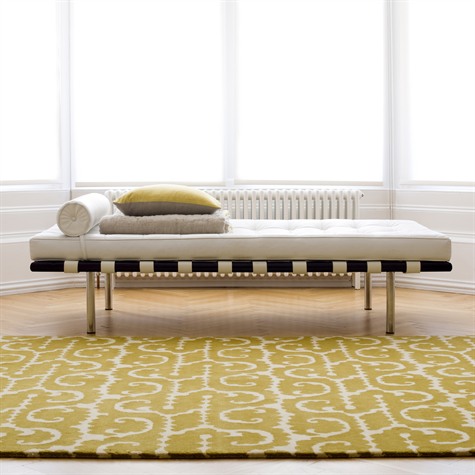 If you are looking for a rug which creates an interest without dominating the room though, the hand knotted Niki Jones Nimbus Rug which can be made to order, is a fantastic choice, www.niki-jones.co.uk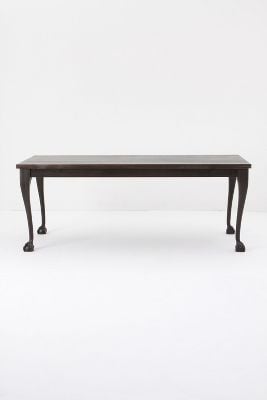 As animals in all forms, shapes or sizes seem to have met the interior trendsetters selective eye this coming season, you can safely follow your animal instinct with this Ball & Claw Dining Table, £ 1.598,00 www.anthropologie.eu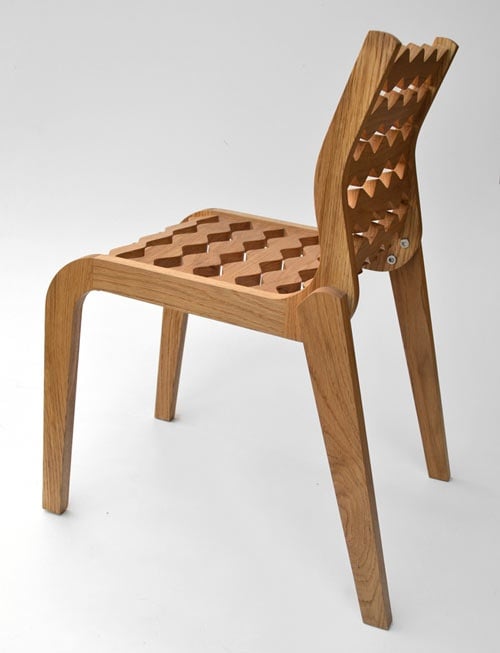 If you are still looking for that special state of the art design jewel for your dining table, you might want to cast your eye over this stackable chair by Frederik Alexander Werner. With Masters at the Royal Danish Academie of Fine Arts school of Design he has become a hugely respected and stand out furniture designer, www.frederikwerner.dk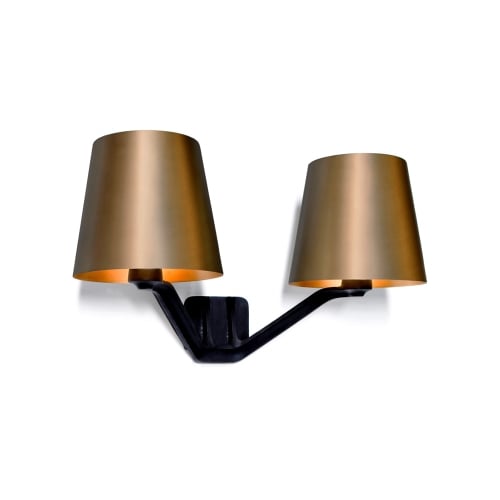 This Base Wall Light will certainly get my "thumbs up" for atmospheric and stylish room and dinner party lighting, EUR 615.00 www.discover-deliver.com (ship across Europe)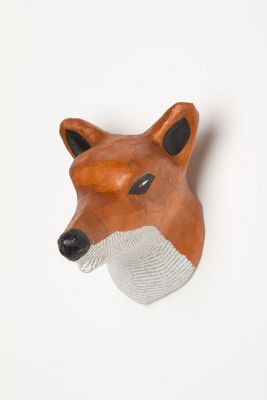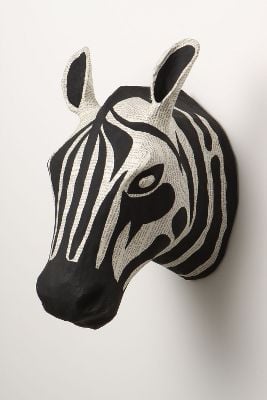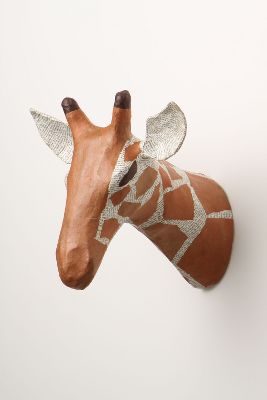 Your children will love having these animal heads on their bedroom walls (made of recycled cement bags and vintage book paper), from £48.00 www.anthropologie.eu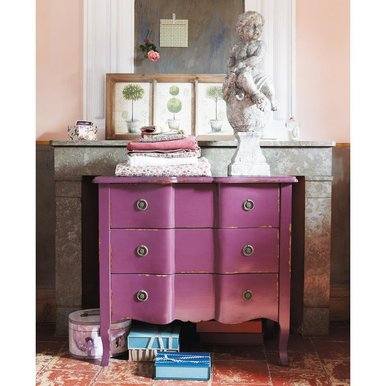 If you have a black & white or predominantly neutral interior the Aubergine Chest could inject just a lovely little colour spot into your room, www.maisondumonde.com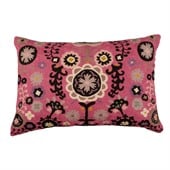 If you just need a small warm colour element in your room, this Niki Jones Folk Pink cushion would make a very stylish choice, £ 77.00 www.niki-jones.co.uk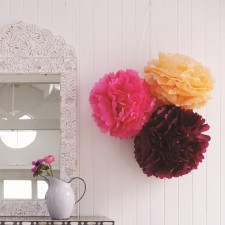 A great way to inject a feature with a difference. This decorative multi coloured Pom Pom Set adds dimension to your room and will lift any dull little corner or space, £ 19,95 www.grahamandgreen.co.uk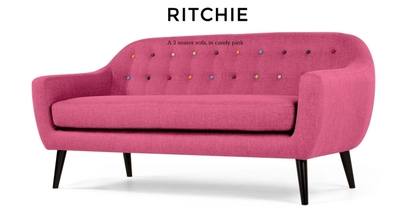 If you are "over neutralised" and feeling in need of colour, the Ritchie Sofa will certainly be able to come to your rescue, £ 599.00 www.made.com (Ship to the UK and France)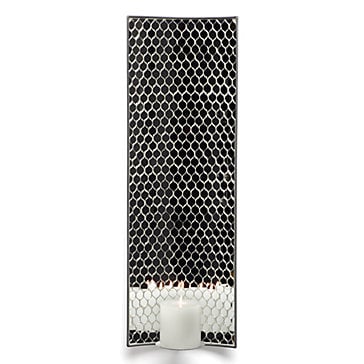 To compliment the above colour with something neutral, the Fez Sconce with its mirrored and clear tiles will provide a dazzling display of reflection and light, $ 39,95 www.zgallerie.com (will ship to Europe)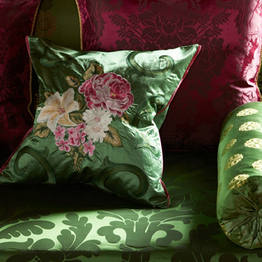 This exquisite silk cushion is certainly fit for a Queen. It is part of the Designers Guild Royal Collection, www.designersguild.com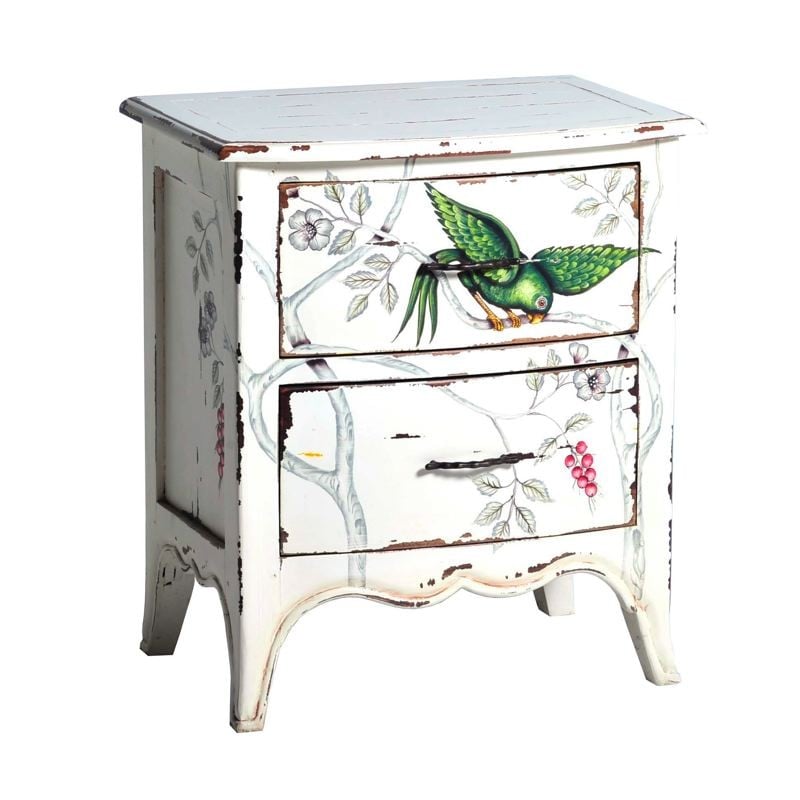 Following the popular bird design trend, the "Kleinkommode Clemence" is hand painted and would provide a truly happy and uplifting piece of furniture in a bedroom, EUR 282.00 www.picoc-shop.net (can arrange delivery to Switzerland)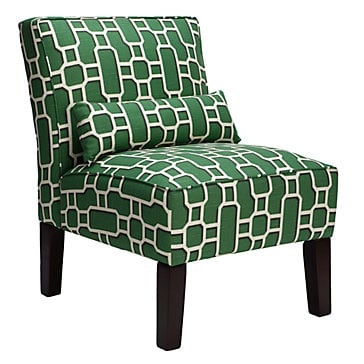 You can add something very trendy to your room without it costing the earth, $ 399.00 www.zgallerie.com (ship to Europe)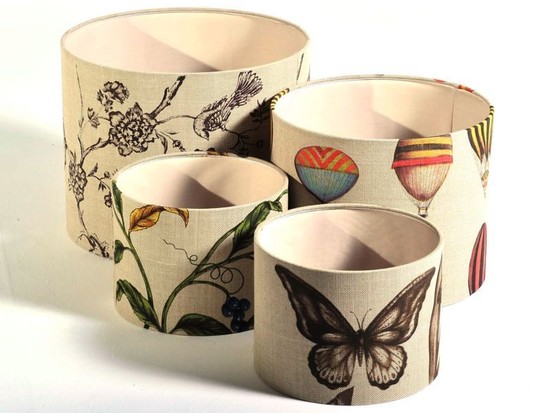 These jolly lampshades are perfect for bedrooms "old and young", www.picoc-shop.net (can arrange shipment to Switzerland)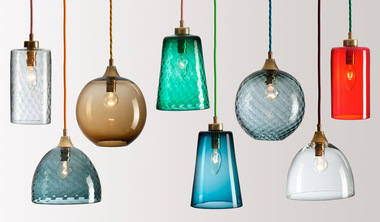 If you can`t decide on one of the colours why not get them all and create this fun display of handmade glass pendants, www.rothschildbickers.com (ship to Switzerland)
ROOM INSPIRATIONS
Here are some favourite picks which show how the new colours and designs can be used for different room schemes: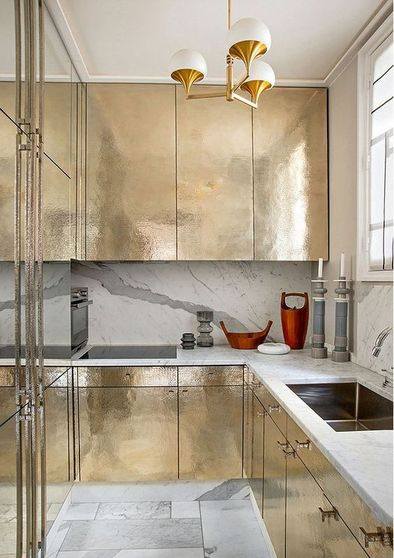 Via www.google.ch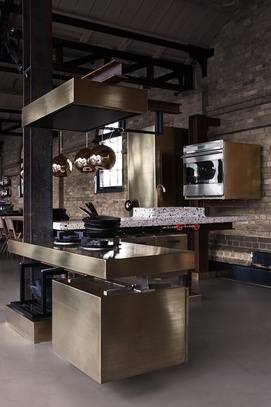 Via www.bgdltd.com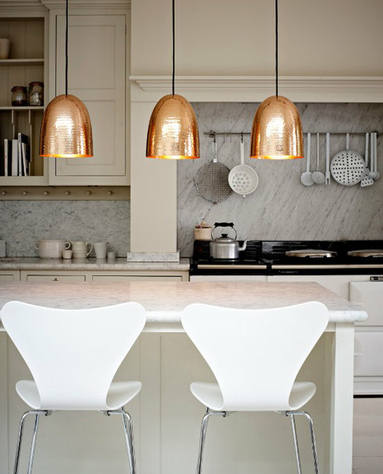 Via www.pinterest.com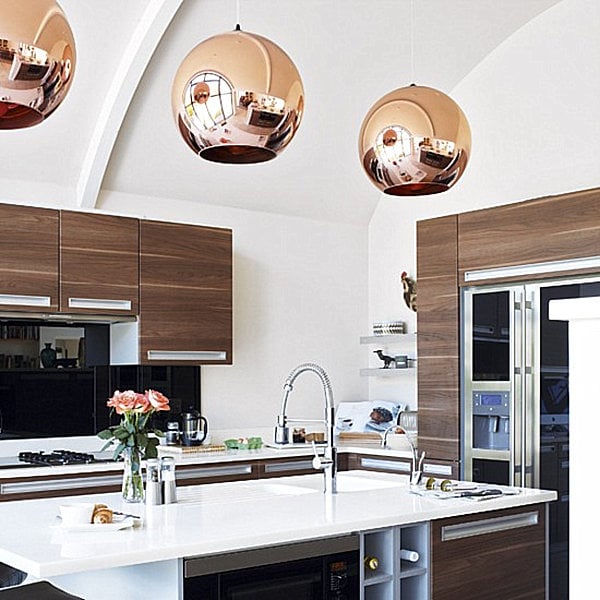 Via www.pinterest.com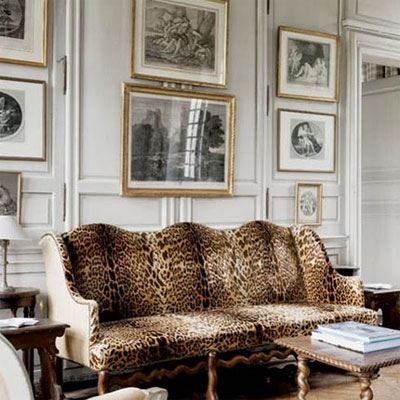 www.indulgy.com
Via www.pinterest.ch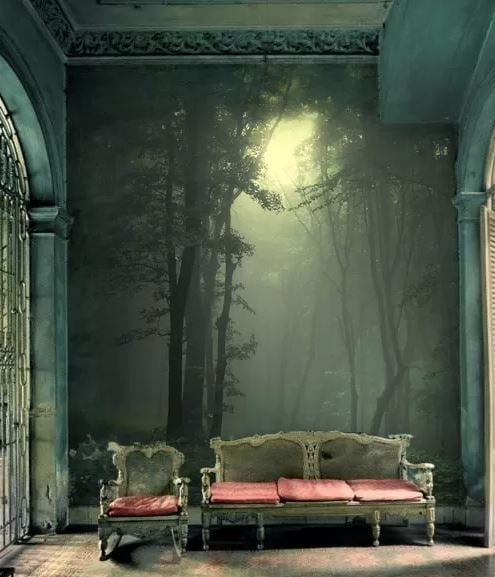 Via www.media-cache-ec0..pinimg.com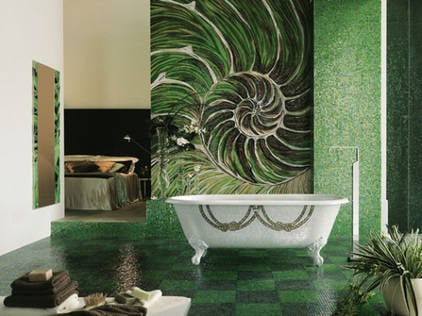 Via www.google.ch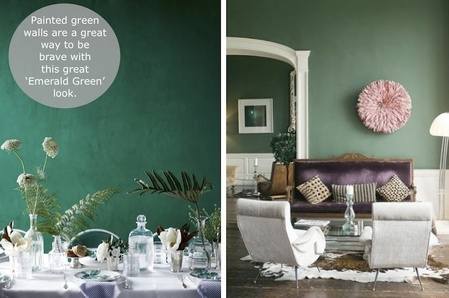 Via www.google.ch
Via www.google.ch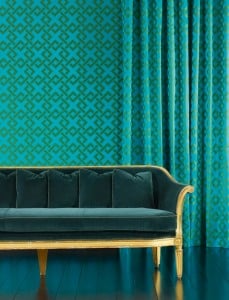 Via www.dedar.com